Here's the thing: I'm a huge nerd. That's neither good nor bad but I've come to the realisation that it tends to influence the process of picking destinations for my beloved short trips and because I like to share my personal sources of happiness, I have put together a part 2 of literary locations every book-afficionada/o will love. Readers, writers, historians, this one's for you:
Find part 1 here.
Stratford-upon-Avon
Stratford Upon Avon, birth place to literary-genius-who-completely-redefined-the-English-language William Shakespeare and seems to be frozen in time. There is no chance in Hamlet that you will not enjoy a visit. Granted, I have made better puns but I am happy to promise that Billy will not disappoint in that particular area.
Aside from being a literary genius who completely redefined the English language, Shakespeare led quite the interesting life which is well documented throughout the beautiful town.
One pass gets you into all museums and is valid for a whole year if, like me, you're planning on going back only 6 months later. (you'll want to!)
Museums include:
Shakespeare's birth house along with an elaborate exhibition on his life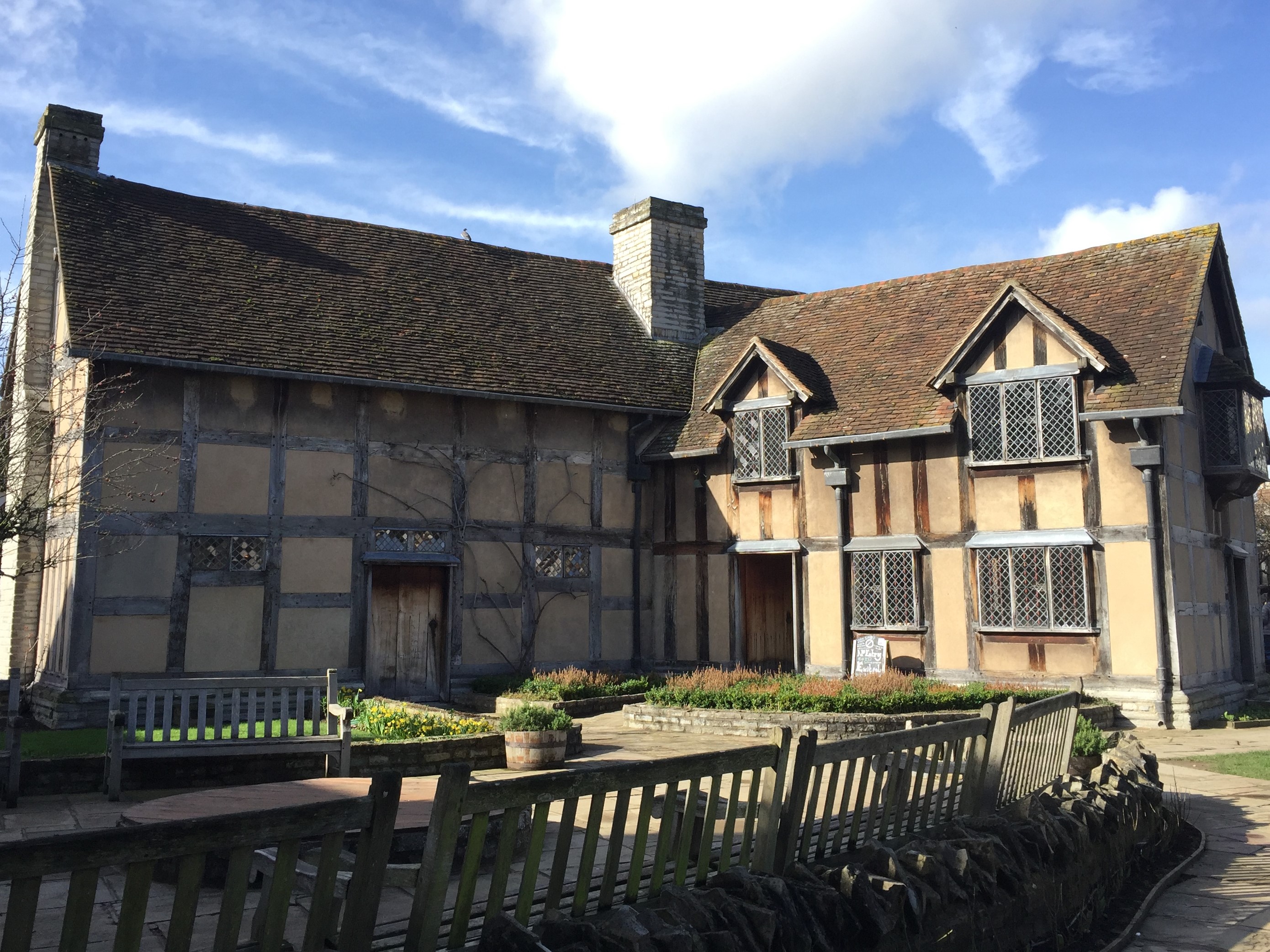 | Military in Germany
Hall's Croft, his eldest daughter's house
New Place, the house Shakespeare died in in 1616
Holy Trinity Church, where he and his wife were buried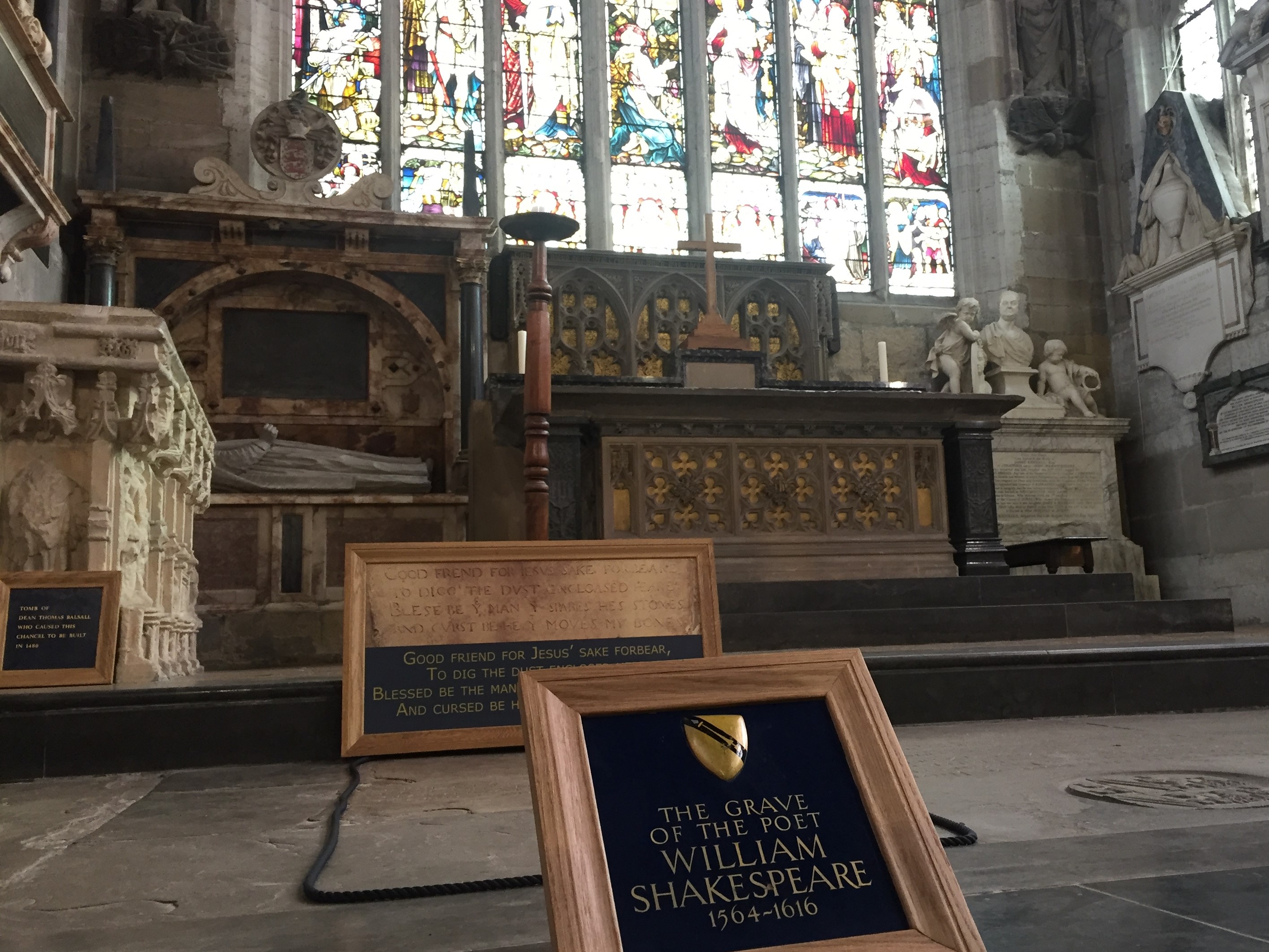 | Military in Germany
Anne Hathaway's cottage, his wife's childhood home. (I strongly suggest planning to stay for at least two days but if you can only make it for one, consider leaving this one out as it's a mile out of town and there is a pass option that does not include the cottage.)
Shakespeare tours, Ghost tours as well as any other kind of walking– and river tours are offered, too.
Fun fact: I lovingly call it Shakespeareland because it's actual paradise for language enthusiasts such as myself and I get more excited for it than I do for Disneyland.
Canterbury
The Canterbury Tales is a collection of 24 stories written by Geoffrey Chaucer in the 14th century. A multimedia museum located in the heart of the city brings these tales back to life and guides you through medieval England with an audio guide voiced by 80's stars. (Random, you say? Fabulous, I say!)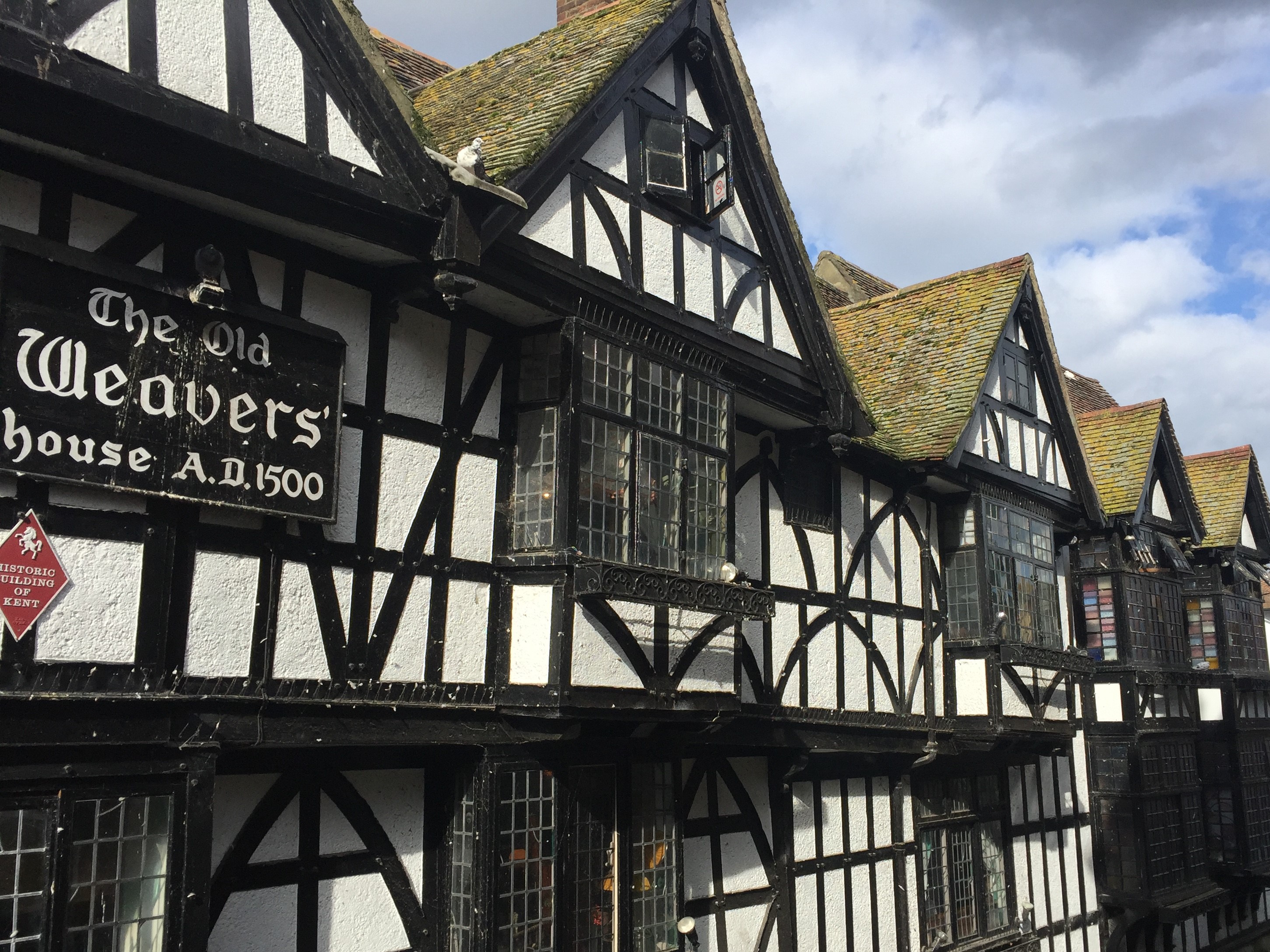 | Military in Germany
Canterbury itself is a must-see town in the east of England, which can be explored on your own or as part of a walking tour, river tour or ghost tour.
Pro tip: plan some time for sitting by the water in St. Stephen's Green to enjoy the typical English architecture and end your day of discovering with a pint at one of the many traditional pubs all over town.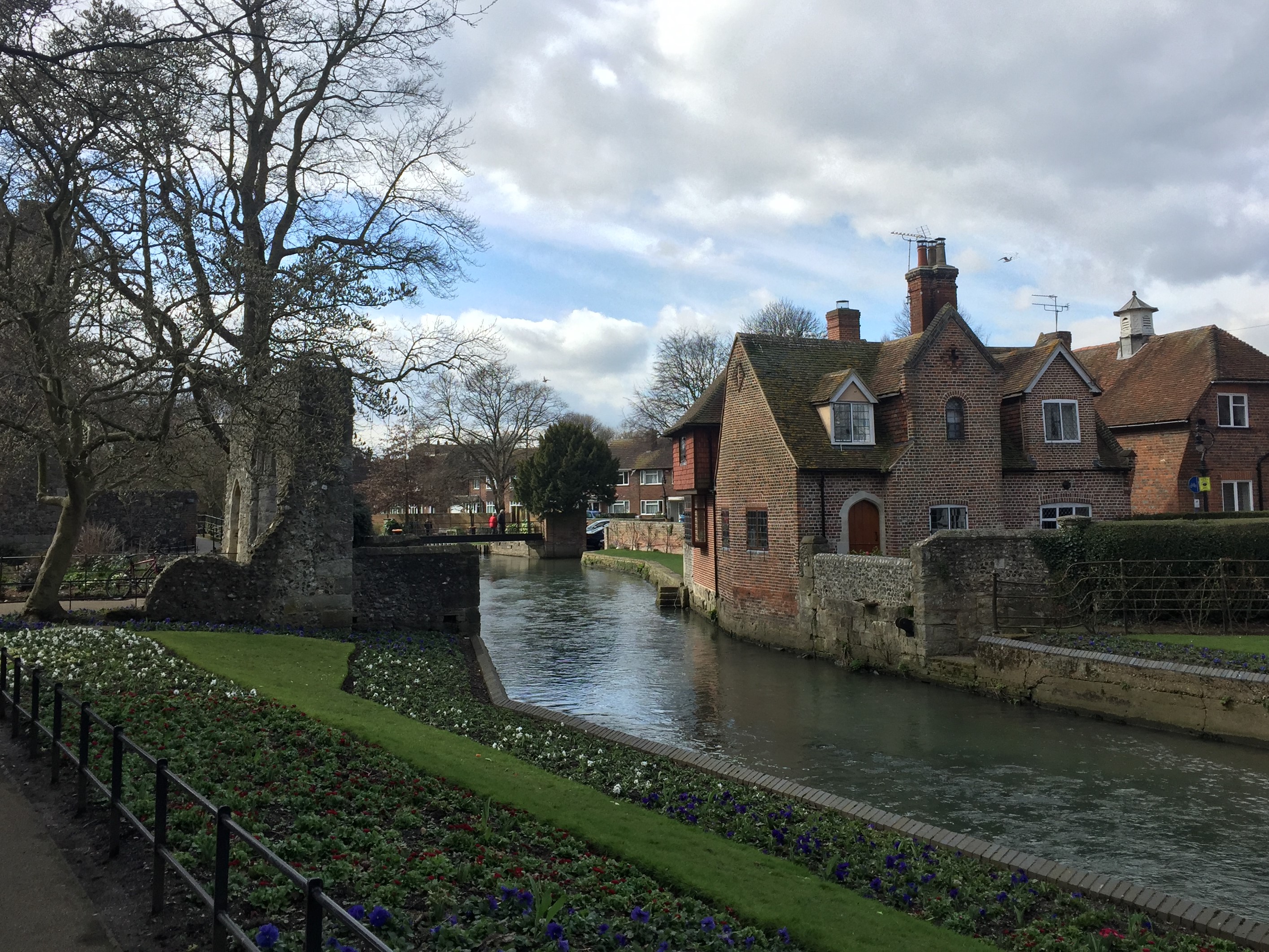 | Military in Germany
Weimar
I have written an entire post about why this is my favorite German town and it's no surprise to me that German playwright, poet and writer Johann Wolfgang von Goethe chose it as his adoptive home in 1782. One reason for his frequent returns to the city may have been the beautiful house(s) he owned there. Both of them, amongst a number of different museums, including a majestical library known as Anna Amalia Bibliothek, can be viewed from Tuesdays to Sundays.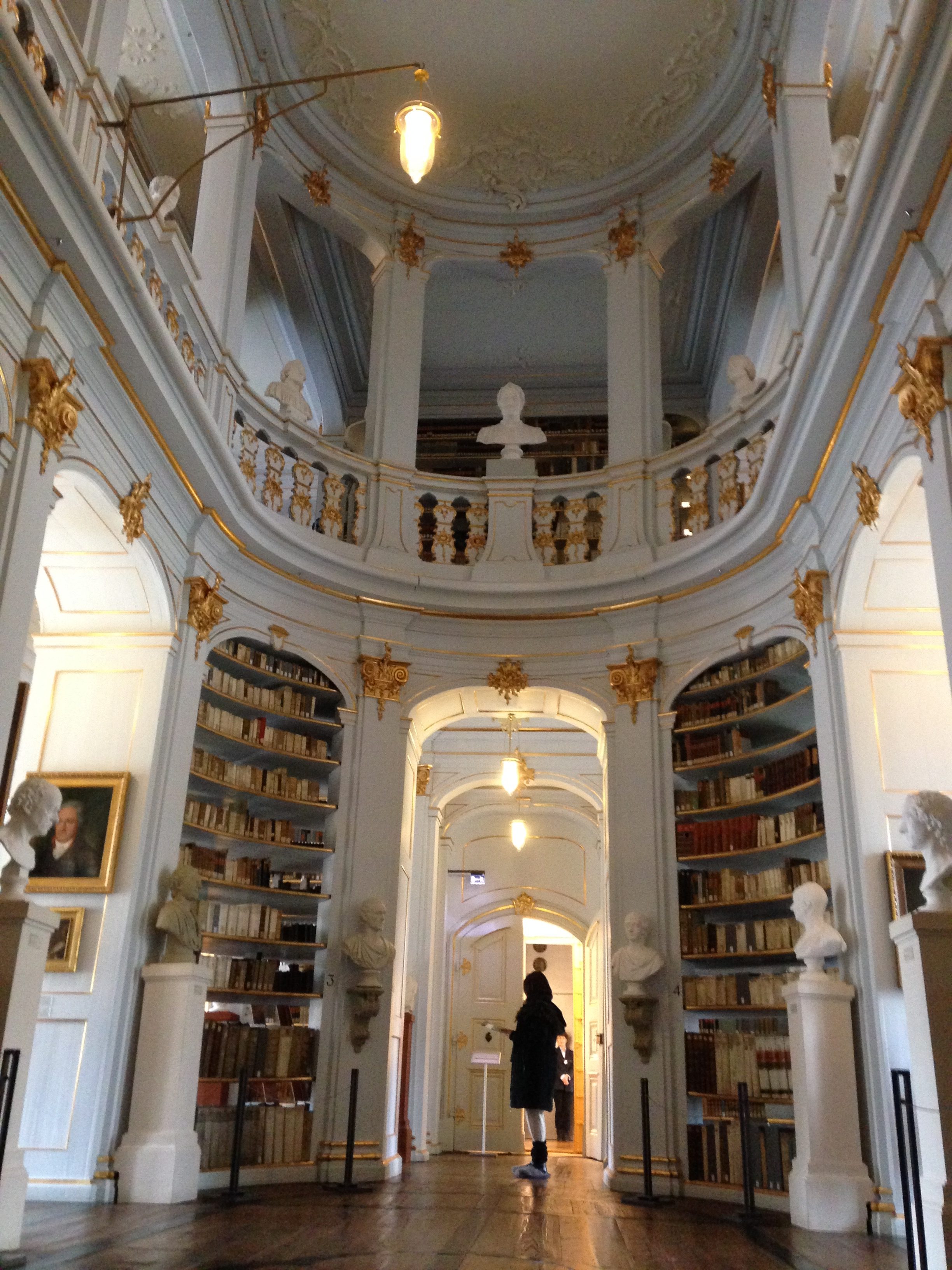 | Military in Germany
A large park called Park an der Ilm invites nature lovers to take a stroll along the water, go for a horse drawn carriage ride or simply sit beneath the trees for a while and enjoy the beauty of whatever season you're traveling during.
There are multiple castles and other museums of fine art and architecture in the city as well as the surrounding area, making this the perfect destination for any and all lovers of pretty things.
Book recommendation: The Sorrows of Young Werther – Johann Wolfgang Goethe (bring tissues)
Author's profile: Leonie is a poetry-loving literature student with a passion for small towns, road trips, and breakfast food that's being served at all hours of the day. When she isn't hopping from one bargain flight to the next, she is making sure you're hanging with the locals and staying updated on events in your area.