As busy women, we all cherish our vacations. They are the perfect breakaway from our routine daily life and our hectic schedule. Sometimes we take vacations with our families or go on romantic honeymoons with a partner. Often we forget about the importance to take vacation with our girlfriends – we forget about the precious "girls' trip!"
My friends and I decided to take such a trip. The French Riviera, of course, was our choice. At the initial planning phase "hey, let's go on a road trip ~ Thelma and Louise style" (well, minus the law-breaking activities) sounded like great fun. The trip WAS fun. The road trip part was not so much fun though! According to our GPS, it would take around ten hours from Kaiserslautern to Nice. Our GPS did not know about the Stau (traffic jam) we would find in Switzerland. Round trip for us was 23 hours. But hey, nothing like female bonding on long car rides, right?
Some Beautiful Scenery While Stuck in Traffic!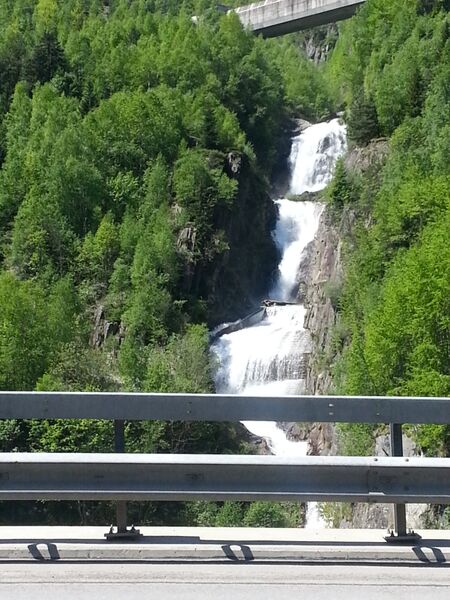 © Cheryl Koller
We chose Nice, France for a couple of reasons. Mostly, because it's warm and beautiful. When we talked about how we pictured the perfect vacation, it always included turquoise waters, a beach chair and someone bringing us an endless supply of fruity cocktails. It also happened to be because Nice is really close to Cannes, and the Cannes Film Festival just sounded like something we should do at least once in our lifetime.
We booked our apartment on Airbnb.com and it turned out to be the perfect location for us. A full balcony overlooking the Mediterranean in a secure building that was within walking distance to pretty much everything we needed.
Our Morning View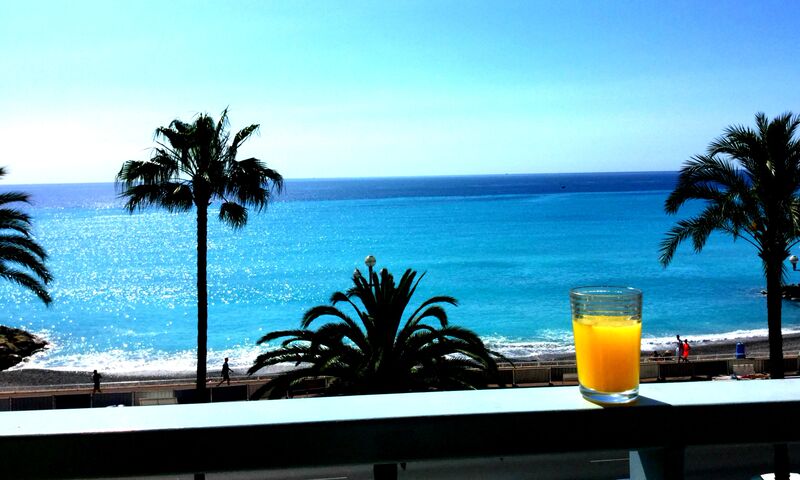 © Cheryl Koller
Because we arrived late in the evening, we decided to have dinner at the hotel next door. It was a beautiful rooftop restaurant and was the perfect end to a long day of driving.
We spent the next day soaking up the sun along the Promenade, stopping off a couple of times when the mood struck for a Mimosa or Mojito.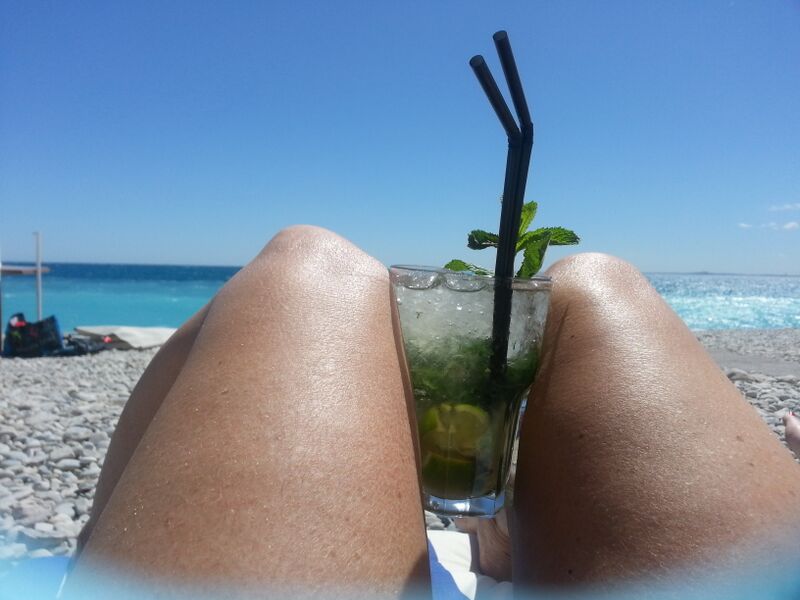 © Cheryl Koller
There should never really be an agenda on a girl's trip, so we just had a spirit of whatever happens is okay with us! We ventured off on a side road and found a market for some shopping.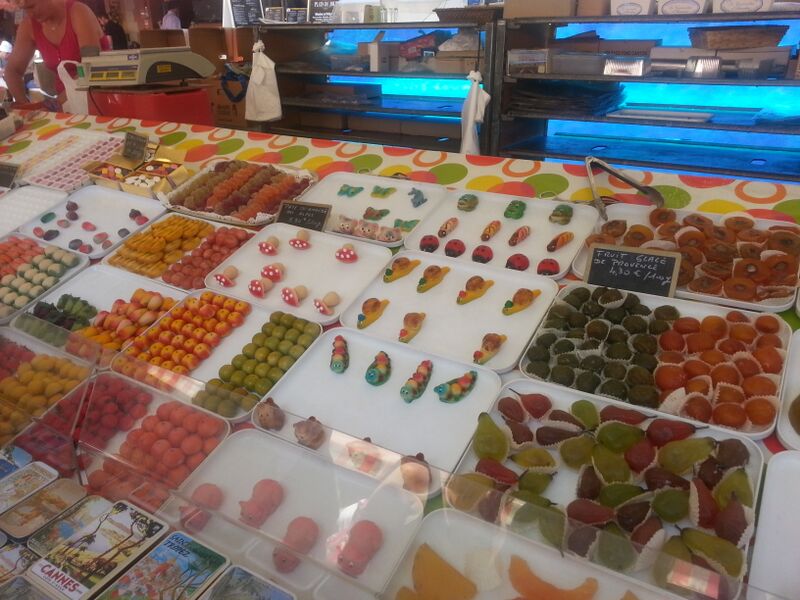 © Cheryl Koller
Our intention had been to reach a certain castle for lunch, but then we realized that it was much farther away by foot than we originally thought. We also realized that we have seen A LOT of castles already so we probably would not miss this one. So we stopped off at a restaurant on the beach, shared some plates of fresh local seafood, and parked ourselves in the water front beach chairs just in time for a short somme (a French word that translates to nap in English).
Where We Took our Afternoon Somme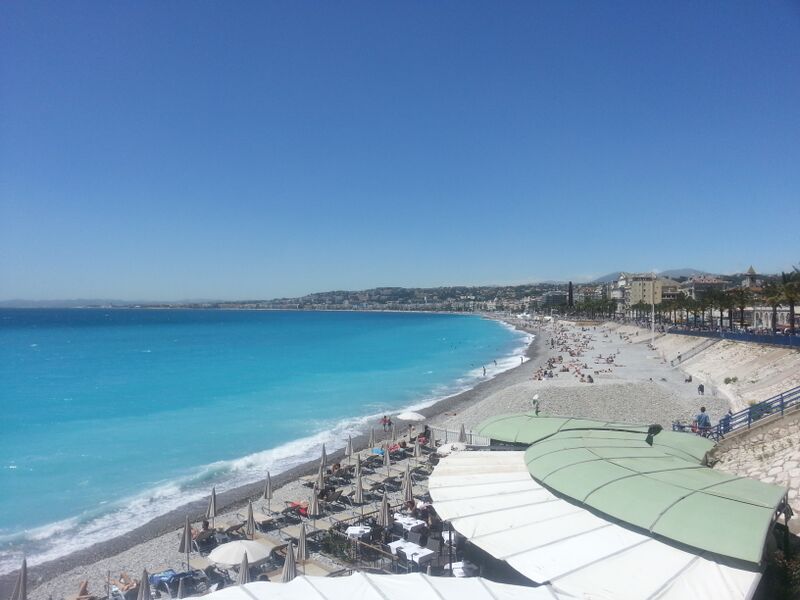 © Cheryl Koller
The late afternoon found us too tired from our leisurely walk so we made the unanimous decision to enjoy the view from our balcony and share some girl talk. We made plans for the next day to visit Cannes and see what the film festival was all about.
All Dressed Up For the Cannes Film Festival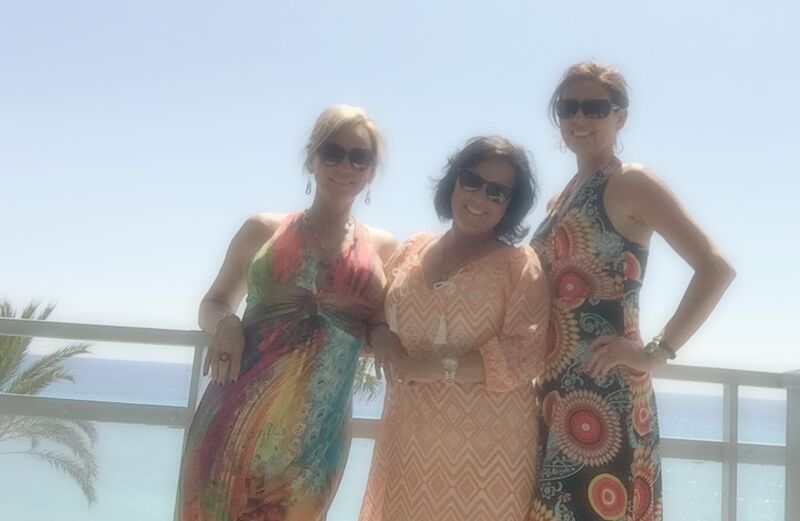 © Cheryl Koller
It takes 40 minutes by train from Nice to Cannes. We spent the morning shopping for new dresses to wear and then headed to the train station just before lunchtime. The plan was to have lunch in Cannes and pretty much repeat day one…find some beach chairs and take an afternoon nap. The train station was a bit farther from our apartment than we estimated so we took a bus. I can't tell you how much this bus ride actually costs because the driver took pity on us after hearing us try to explain what we wanted to do. He took us to the train station for free. The roundtrip train tickets were 15 Euro each.
The Cannes Film Festival was a very lively activity just as we imagined… lots of people who might have been famous (or at least pretended to be), several red carpet stages, security and VIP areas. We did try to slip in to a couple of VIP areas undetected, but had very little success.
Pretty Sure This Pretty in Pink Pup had a VIP Pass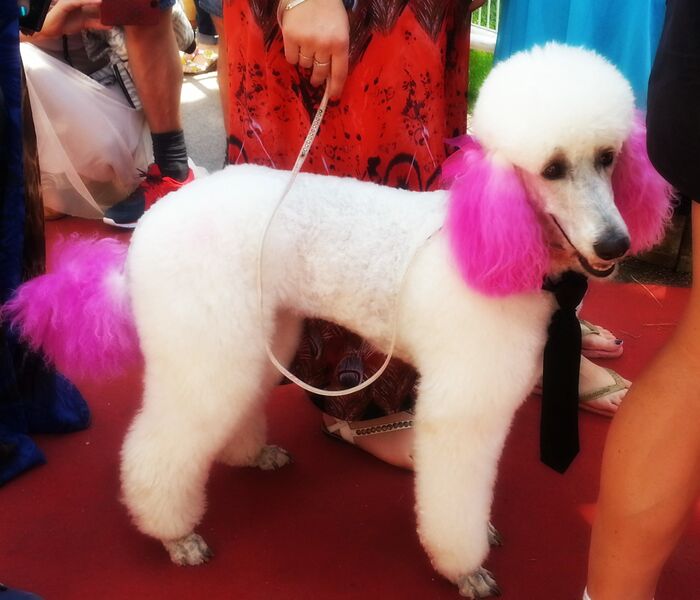 © Cheryl Koller
What we did find out relatively quickly is that Cannes is quite expensive. Our lunch cost us more than a night at our apartment, but it was all about the atmosphere. It was also funny to see others watching us in an effort to find out if we were "somebody" important. We were, of course, but not important enough to gain VIP access.
Red Carpet Treatment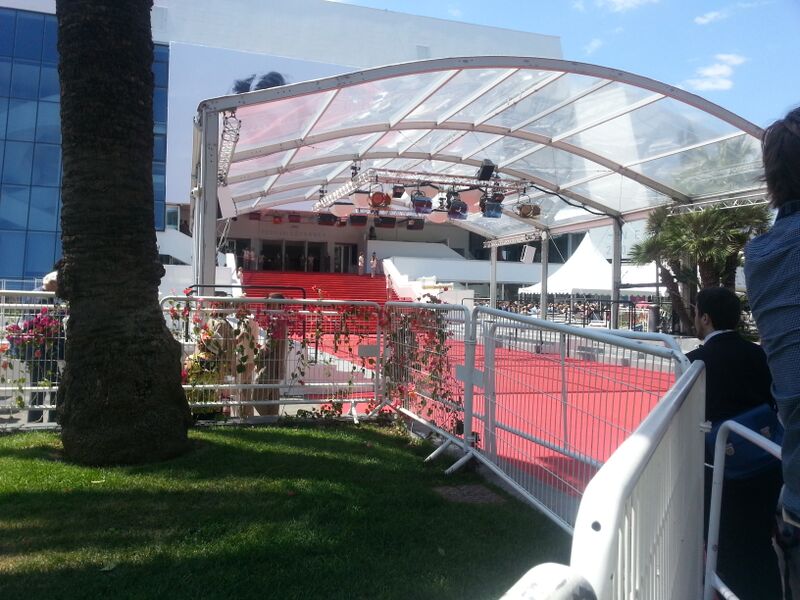 © Cheryl Koller
Following a couple of hours of walking through the streets in Cannes, we decided to call it a day and head back to Nice. We ended up getting off the train at a different stop and were a little confused about which direction we needed to go. No, we were not lost. Just a bit directionally challenged. Good thing for us there was a Rickshaw nearby!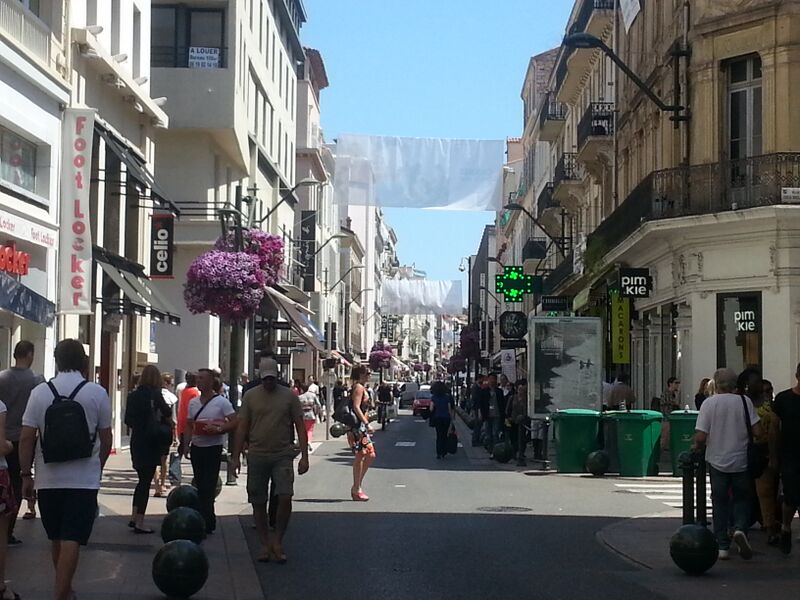 © Cheryl Koller
All said, we had a terrific time on this "girls' trip" and it is certainly something we are looking forward to repeating in the future. Although I'm pretty sure next time we will leave out the road trip portion.
How to Get to Nice, France
The drive to Nice is approximately 9 hours and 40 minutes south of Kaiserslautern, 10 hours south of Wiesbaden and just under 9 hours south of Stuttgart. Click on DB Bahn for train information.
Author's Profile: Cheryl Koller is a native of Georgia. She is a DOD spouse, mom of 4 daughters (2 adults, 2 teens), thrill-seeker, avid traveler, and lover of food and wine. She is a self-proclaimed Freedom-Preneur and Blogger currently living in Ramstein with her family.
Featured Image Photo Credit: © Cheryl Koller