Last year I went to the Flower Parade and Festival in Bad Ems. Each year this gorgeous town along the Lahn river in Rheinland-Pfalz hosts the largest flower parade in Germany, second largest in Europe and third largest in the world. I was fortunate enough to grab my daughter Katy and set out for the day, although I would have made it a weekend if possible. 
Over a Million Blossoms
This year from August 24-27th Bad Ems, Germany will host this amazing flower parade, market and festival extravaganza. The "Bartholomew market" dates back to the 1300's, and I've heard it's still a market where you can buy only certain varieties of plants you won't find anywhere else in Germany. With over 1.5 million blossoms, this parade bursts with color.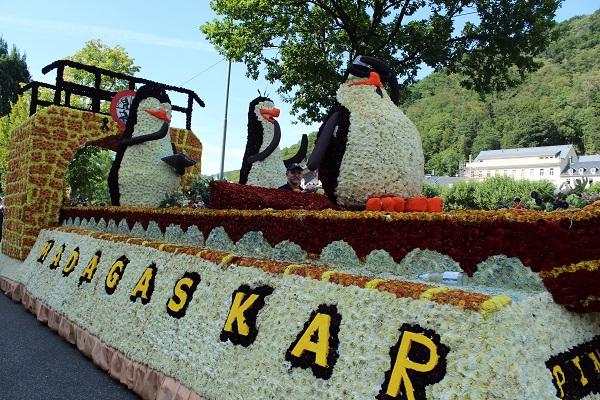 © Wendy Payne
The tickets for the parade are €6-8 and children under 14 are free. They are available online as well as at the festival. Your ticket includes a map, which was very helpful. Parking is relatively easy, although we got there several hours before the parade started and had no problem. Follow the city parking attendants on where to park. I remember paying just a few Euros to park all day.
Program & Festival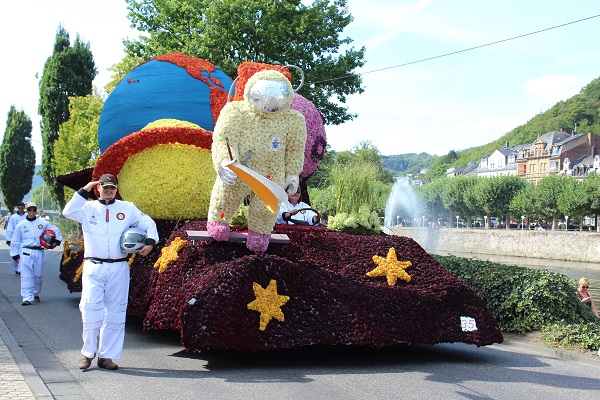 © Wendy Payne
Everyday of the program there is something new from folklore music and dancers to pop-rock bands throughout the parks. Bring comfortable walking shoes as we walked quite a bit on our day visit. With picturesque river bridges on both ends of town, there were plenty of places to take some great shots.
There is also a huge Biergarten (beer garden) set in the center of the festival to enjoy some local and regional favorites from homemade potato chips and sauce to pork sandwiches.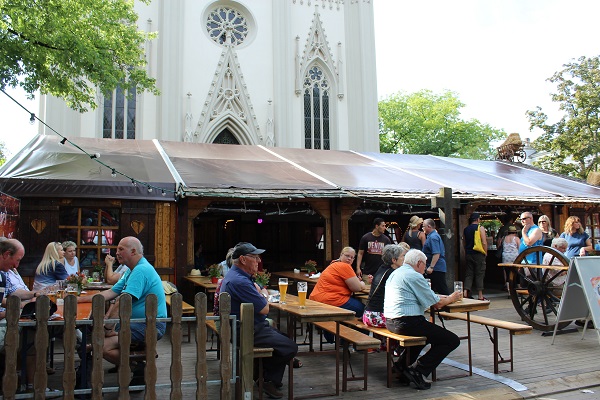 © Wendy Payne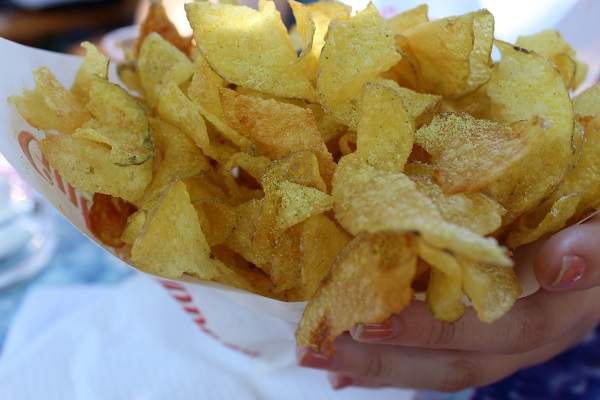 © Wendy Payne
They also had waiters and waitresses dressed in Lederhosen and Dirndl making us feel like we were in the heart of Germany.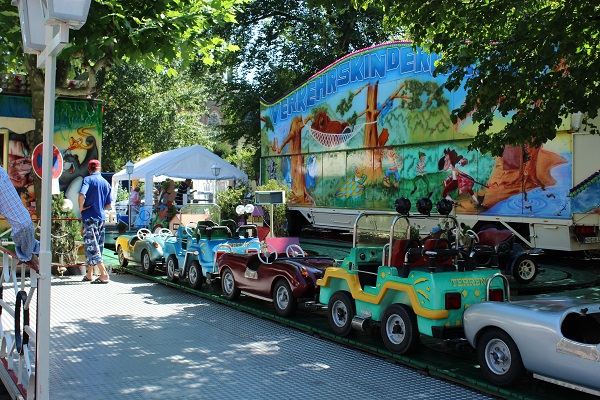 © Wendy Payne
With lots of kiddie rides to choose from I would say this is a very "family-friendly" trip. I didn't realize they would have so much to choose from fair rides to bumper cars to cotton candy stands and much more. The festival was just as much fun as the parade.
Accommodations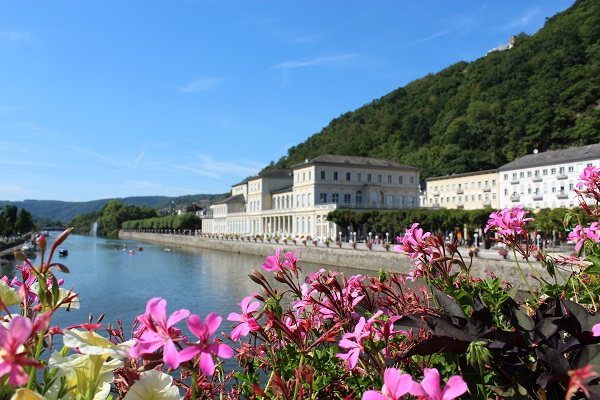 © Wendy Payne
If you do choose to spend the night, the city makes it very easy to book your reservations. Here is a link that helped me out last year when I was planning on spending the entire weekend in Bad Ems. I loved it because it included so many other amenities along with our accommodations. Plus, when I called to cancel my reservation everyone spoke English and was very nice. However, do not forget to read about the cancellation policies as they differ from property to property.
Parade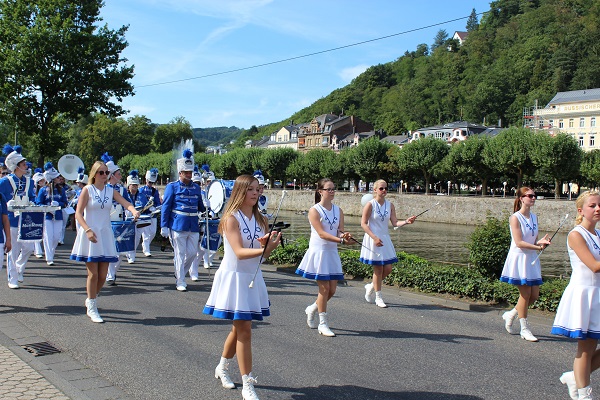 © Wendy Payne
The parade was INCREDIBLE! We absolutely loved it. This will be the 53rd year celebration for the parade, which will be held on August 28th at 2 p.m.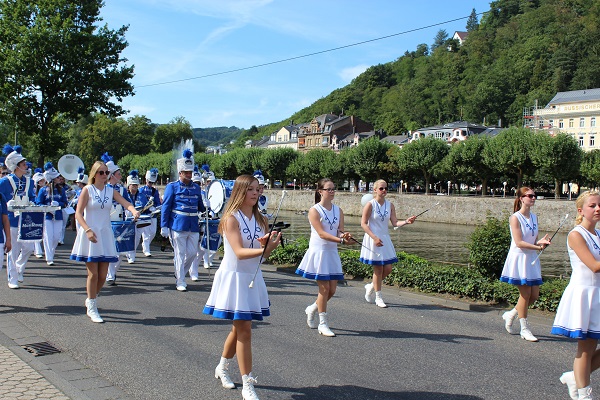 © Wendy Payne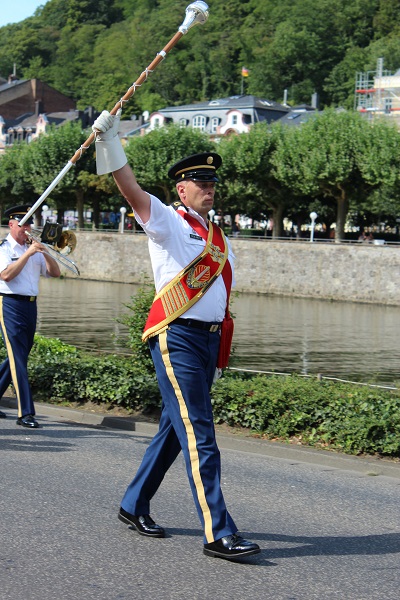 © Wendy Payne
There were many things we liked at this event from "Finding Nemo" to "Life in the Black Forest" to one of our favorites, the United States Army Band. I would be lying if I said tears weren't in my eyes as the band marched by playing "You're a Grand Old Flag." Hearing this song gave me pangs of homesickness, if only for a moment.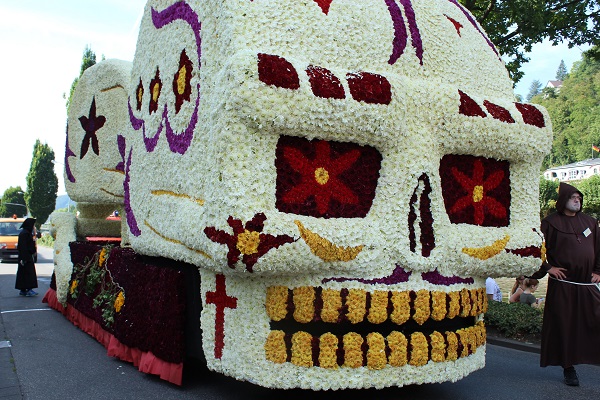 © Wendy Payne
There also many, many marching bands from the regions as well as some wineries who participated with colorful and cheerful floats.
Here's a few tips for watching the parade:
*We found a place on Wilhelmsallee (promenade was really packed)
*Bring a water bottle (this time of year it's really hot)
*Maybe a folding chair, the parade was several hours long
*A lot of people are taking pictures, you may need to crop elbows and people out of some photos
Lots to See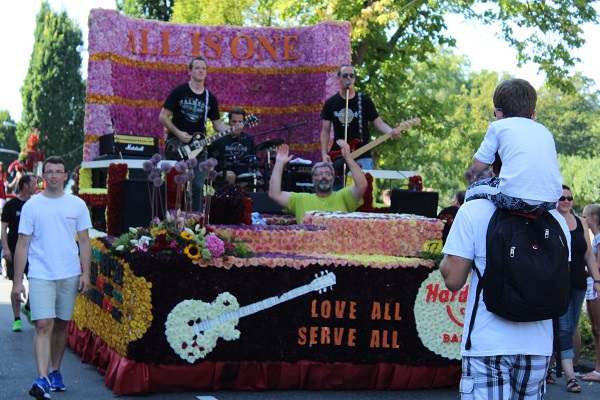 © Wendy Payne
Besides the flower parade and festival, the town of Bad Ems has a lot to see and do. Considered one of the top "bath" towns of the Rheinland-Pfalz area the Emser Spa is one of the most modern health and wellness spa facilities of the area.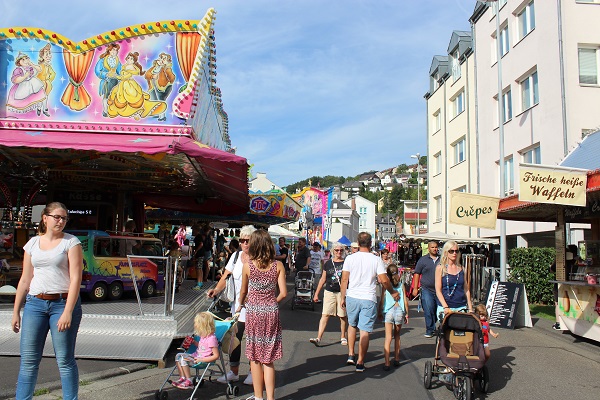 © Wendy Payne
Want a panoramic view of the city, that's easy. There is also a funicular cable car that lets you take amazing pictures for only €3.30 round trip. There's a playground at the top in case the kids need to run around a bit as well.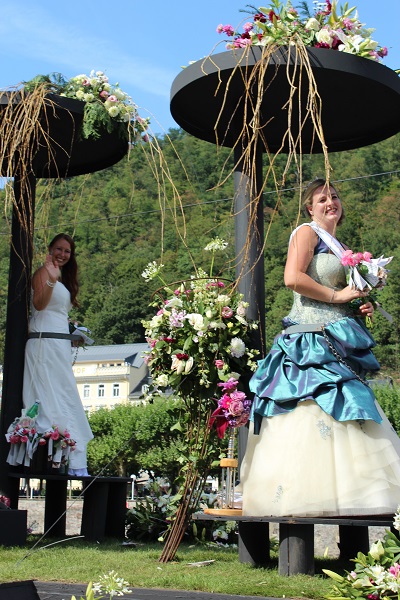 © Wendy Payne
After the kids have tired themselves out, maybe it would be time for you to hit the casino. Yup, Bad Ems has one of the oldest casino's in Germany.
These are just a few things that you can do in addition to the festival. For a complete list, check out this link for more sights and attractions.
Getting There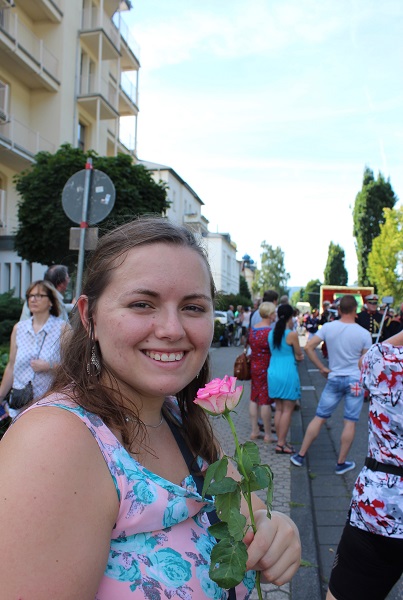 © Wendy Payne
Bad Ems is just over an 1 hour from Wiesbaden, 3 hour drive from Stuttgart and 2 hours from Kaiserslautern. This summer we've had an enormous amount of highway traffic due to construction. I would plan accordingly to make the parade and find your spot.
Whether you go for a day to enjoy the parade and festival or decide to make a weekend of it, I know you'll fall in love with Bad Ems and this area.
Author's Profile: Wendy Payne is a military spouse and lives with her family in Stuttgart, Germany. She is a freelance writer, blogger and photographer. She also enjoys gardening, hiking, yoga and sharing Europe with people.
Featured Image Photo Credit:  © Wendy Payne