KunstKontor in Wiesbaden has a Christmas exhibition running from now until January 31st, 2013 called "Impressions, color, encounter".
The original works of German artists Matthias Hickel-Lopez, Karl Peifer and Dieter Peukert are on display.
Matthias Hickel-Lopez is famous for his nature & landscape art, oil on wood, aluminium and canvas. The artist is also a well known restorer of old masters art.
Karl Peifer paints his motives in the realism style and creates with oil on canvas. Piefer is also an acclaimed portrait artist.
Dieter Peukert, painter, photographer, installation-artist and director first showed his paintings in 1975 in the atelier of Christa Möhring. Peukert lived many years in the United States/California and worked with famous musicians like Gene Clark, Biklly Preston or Jery Yester.
Dieter Peukert created various album cover art, visual art for music videos and worked on his own film projects. In this series, he presents collages, paintings and overpainted photographs as well as light installations.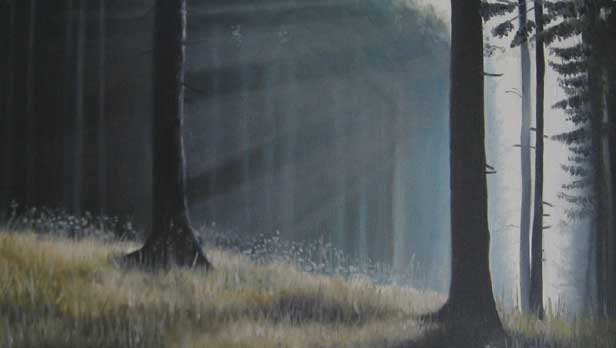 KunstKontor is a gallery that specializes in fine art, collecting and art consulting.  If you are looking for a piece of Germany to bring back with you to the states, this is the perfect place to go!

Date:
Friday, December 7th 2012 to January 31st, 2013
Opening hours:
Wednesday and Friday: 15:00 until 18:30
Saturday: 11:00 until 14:00
Closed between December the 31st and January the 15th.
Location:
Baumstark Helber GbR
Taunus Strasse 39
Wiesbaden 65183
More information:
website: www.kunstkontor-wiesbaden.com
email: info@kunstkontor-wiesbaden.com
For individual appointments please call: 0172 6811533