Looking for something to do as a family and live in the Stuttgart area? Stuttgart offers various fun places and activities from indoor and outdoor parks to museums and much more. Here is a list of places to go within driving distance of Stuttgart.
1. Zoologisch-botanischer Garten Wilhelma (Wilhelma Zoo & Botanical Garden)
Wihelma is not only a zoo, but it is also the only zoological-botanical garden in Europe. It was built by King Wilhelm I of Wuerttemberg in 1842-1853 as a Moorish garden. More than 1.8 million visitors come annually to enjoy plants, animals and historical buildings. There are more than 9,000 animals of almost 1000 species and some 7000 species and varieties of plants.
Favourite features include the orchid collection, an aquarium with a crocodile hall, the famous coral fish, and a bear facility to mention just a few. A new building providing fantastic accommodation for apes, chimpanzees and gorillas was built in 2013.
Other animals found here are giraffes, elephants, rhinoceroses, hippos, wolves, cheetahs, tigers, gorillas, sea lions, snakes, lizards, turtles, antelopes, foxes, meerkats, peacocks, flying squirrels, bats, salamander, various school of fish, various insects, petting animals and many many more.
Annually around 120,000 flowers are planted at Wilhema. Visitors can feast their eyes upon a sea of beautiful flowers including forget-me-nots, pansies, tulips, daffodils, zinnias, hibiscus, marigolds, wallflowers and many more.
Hours of operation:
Open every day of the year at 8:15 a.m. and closes at different times depending on the month.
Location:
Wilhelmaplatz 13, 70376 Stuttgart
Telephone: 049 (0) 711 54 020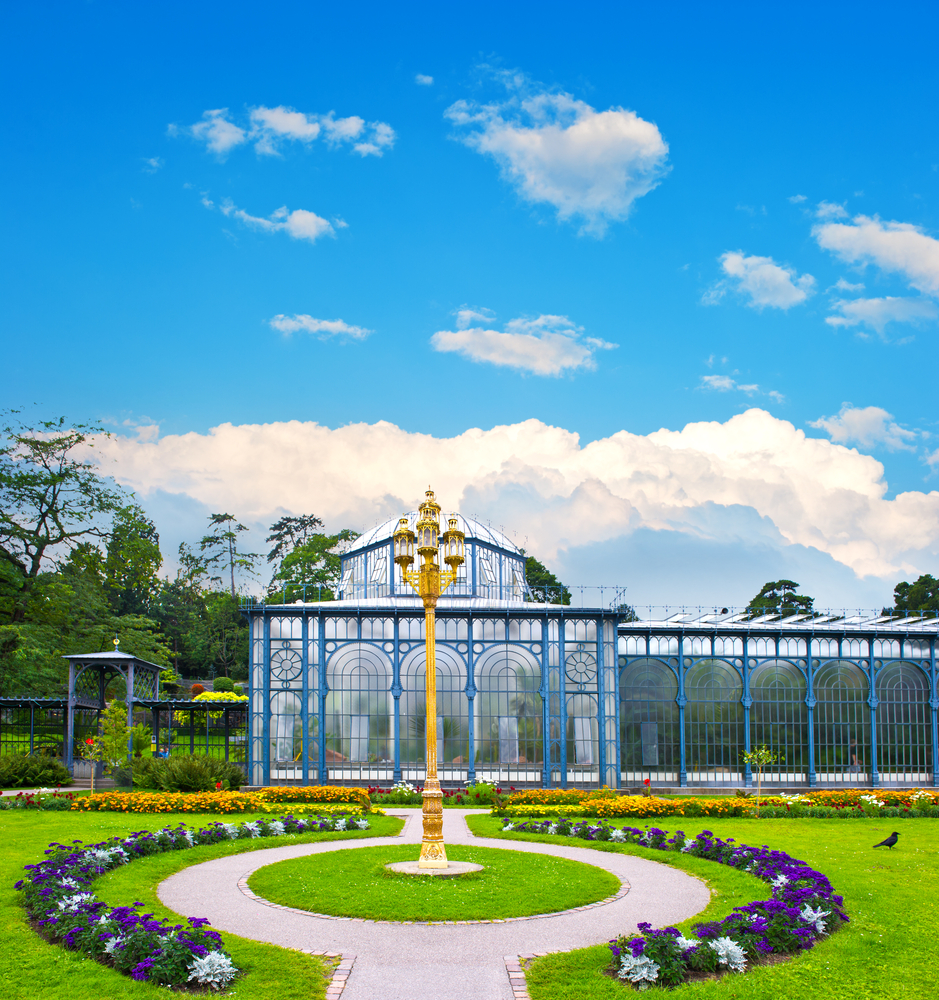 2. Schweinemuseum (Pig Museum)
In May 2010 one of the strangest museums in Germany opened in the old administration building of the Stuttgart slaughterhouse. Welcome to the world of pigs with over 50,000 exhibits from around the world! Visitors will find a comical and whacky colorful, shape, design and texture of this curly tail animal in every corner of this museum. There are over 25 themed rooms and three special exhibitions rooms covering from zoology to arts & culture to the mythology and symbolism of the legendary pigs. The museum displays mass produced to rare antiques of the original lucky pigs (which in Germany they are thought to bring good luck), piggy banks, cuddly pigs and more.
There are special activities for families and children at this museum. The founder and collector of the Pig Museum, Erika Wilhelmer, created appropriate child-friendly and educational topics. Children can also do leisure activities and take guided tours for their birthday celebrations.
The restaurant on the premises offers full-fledged services with a changing lunch menu of regional cuisines and a selection of homemade cakes.
Hours of operation:
Museum, Monday – Sunday, 11 a.m. – 7:30 p.m. / Restaurant, Monday – Sunday, 11 a.m. – 10 p.m.
Location:
Alter Schlachthof Stuttgart, Schlachthofstraße 2a, 70188 Stuttgart
Telephone: 49 (0) 711 66419 600
3. Freizeit Park Rutesheim
The amusement park Rutesheim offers a challenge of a special kind of obstacle course of ropes, rope bridges, zip-lines and wooden piers. Participants can move from tree to tree over an area of 2,000 meters (6500 feet) of climbing, 14 trails, two training courses, 110 exercises of high ropes courses and cable cars. The park provides attractive recreational activities for families, businesses, schools or youth groups.
Other fun things at the park are night climbing, geocaching and children's birthday parties. Night climbing is available as climbers are equipped with a head lamp and a jacket with lights. Participants can now go on a treasure hunt through the forest with a GPS device provided by the park. Additionally, a new security system and two new children's course now allow toddlers to climb too. Children parties can also be booked which include climbing, a climbing trainer, access to the mini-golf course and food.
Patrons at Rutesheim can also play golf on artificial grass, have fun at the mini-golf course and enjoy a beverage in the beer garden. To make the game fun and interesting, the obstacles of the 18 holes golf course include boulders, small hills, streams and more. The beer garden seats 350 in a comfortable and cozy environment. Patrons can select small dishes, daily specials and various desserts.
The theme restaurant, Kraxl Alm, is ideal for feasting, celebrating and meetings. Kraxl Alm was built in a rustic mountain, alpine style with over 200 year old wood. The extensive menu offers various selections such as pork and beef to fresh handmade products from dairy farms or farmers from the Alps. Additionally, visitors can come out for a night of live music.
Hours of operation:
Season: March 29 to November 2 (last admission at 5:30 p.m.)
March, April & October: Tuesday – Friday, 1 – 7 p.m. / Closed: Monday / Saturday, Sunday & German holidays, 10 a.m. – 7 p.m.
May to September: Tuesday – Friday, 1 – 8 p.m.
Saturday, Sunday & German holidays, 10 a.m.- 8 p.m. / Closed: Monday
Location:
Am Freizeitpark 2, 71277 Rutesheim
Telephone (Forest rope course): 49 (0) 7152 908 4715 / Telephone (Kraxl Alm & mini golf): 49 (0) 7152 55 77 2
4. Tripsdrill (Theme Park)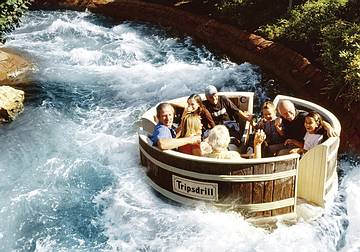 Tripsdrill pays close attention to detail as it creates the atmosphere of the good old days to depict Swabia in the year of 1880. This park features over 100 themed attractions as well as a wildlife park.
There is something for everyone in the family- the thrill seeker, the water lovers, fans for interaction, inquisitive, and something especially for the little ones. Thrill seekers can take their pick of roller coasters, log flumes and a two tier drop tower. Those who love water can enjoy the duck ride (for kids), log flume (2 rides with one specifically for children), white-water rafting ride, a boat ride and a water garden.
Other attractions include an obstacle course; a large fun slide; a stage theater with plays that depict a typical Swabian family life from yesteryear; an indoor playground with three levels of a half-timbered house and tower for toddlers; have fun and learn about wine-making traditions; a museum that displays 19th century local farm life and so much more.
A wildlife park has been a part of Tripsdrill since 1972. At the 47-hectare park visitors can catch a glimpse of Arctic wolves, bears, European wolves, lynxes, wildcats, red foxes, birds, wild horses, raccoons, ferrets and many other animal species.
Hours of operation:
April 12 – November 2, 2014 / Daily, 9 a.m. – 6 p.m.
Location:
Treffentrill, 74389 Cleebronn, Tripsdrill
Telephone: 49 (0) 7135 999 333
5. Aquatoll
More than 400,000 annual visitors come for action or relaxation to Aquatoll. This water park offers indoor and outdoor pools, saunas including steam baths, sunbathing, massages, children activities, fitness classes, restaurants and more.
The pool for experienced swimmers is 200 square meters (256 feet) and comes with a waterfall and fizzy bubbles. This pool has 11 massage jets, six bubble seats and six bubble beds. Visitors can relax in soothing salt water with massage and neck jets in 34 degree (93 F) water. If you are looking for thrill in the water, then head to the pool that flows like a whitewater river equipped with a tube slide.
Visitors will find sauna the necessary tranquility to relieve stress. Following are a few of the various types of saunas available at Aquatoll. The Finnish Sauna is thought to thoroughly cleanse the body by increasing temperatures, which leads to sweating. The massive wooden blockhouse sauna has a large brick oven in the middle of the room, ensuring a constant heat exchange. Additionally, there is an hourly infusion of sugar, salt or ice. Kelo sauna is a gentle relaxation and dryness in a sod house from old Finnish Kelo wood. Kelo wood gives a wonderful scent, which is supported by an open fireplace. For those who would like to treat their muscles, joints and blood vessels, then the Kneipp Pool stimulates the body circulation. This treading water treatment is used to enhance better sleep. The Turkish sauna offers a hot steam at 45 degrees (113 F) mixed with a honey infusion and essential oils.
Other services include a whirlpool Jacuzzi with soothing and relaxing bubbles as well as an outdoor area for sunbathing. Sports activities include a volleyball court and a ping pong table. Kids can also have fun at the playground and the mud course. Ask the staff about children's birthday packages.
Children can hang out in the Pirate World, a water playground area which offers a great adventure and fantasy for children. This area has an imaginative landscape of rock formations, a tropical waterscape and a life size relief of a pirate ship. The ship's deck has many couches and chairs where parents can watch their kids. Aquatoll has a children's pool for babies and toddlers that is equipped with a baby slide and water mushroom in 32 degree (90 F) water.
Hours of operation:
Monday, Tuesday, Thursday & Friday, 10 a.m. – 10 p.m. / Wednesday, Saturday, Sunday & German Holidays, 9 a.m. – 10 p.m.
Location:
Wilfenseeweg 70, 74172 Neckarsulm
Telephone: 49 (0) 71 32 20 00-0
6. Fildorado
Visitors can seek fun, thrill, relaxation and fitness at Fildorado. Services at this water park include indoor and outdoor pools, thermal baths, saunas, massage therapy, aqua classes and more. There is also an area for sunbathing, relaxing, listening to music and reading. If the sun is not out, then sun beds are always available. Additionally, foods and drinks can be purchased at several restaurants on the premises including the Bistro, the Saunabar, the Fitness Lounge and the Adventure Restaurant.
The outdoor pool has four 50 meters (164 feet) lanes, a wide slide, a diving pool tower, a playground, a climbing wall, a trampoline, a beach sports facility, a paddling pool and a children's playground. There are also three water slides. Ones slide is in a wave pool with a sea and beach feel; the second slide has a flow with many dynamic swirls; and the third slide is designed specifically for children.
Various training classes can be taken including Zumba, Pilates, Tai Chi, body step exercising, body balance and ski gymnastics. Aqua fitness classes are swimming lessons, aqua mix (muscle strengthening in water) and aqua Zumba.
Hours of operation (Fitness):
Monday – Saturday, 9 a.m. – 10:30 p.m. Sundays & German holidays, 9 a.m. – 9 p.m.
Hours of Operation (Water park & spa):
Monday – Saturday, 9 a.m. – 10:30 p.m. Sundays & German holidays, 9 a.m. – 9 p.m.
Hours of Operation (Outdoor pool):
Daily, 8 – 9 p.m. or until nightfall.
Location:
Mahlestraße 50, 70794 Filderstad
Telephone: 49 (0) 07 11/77 20 66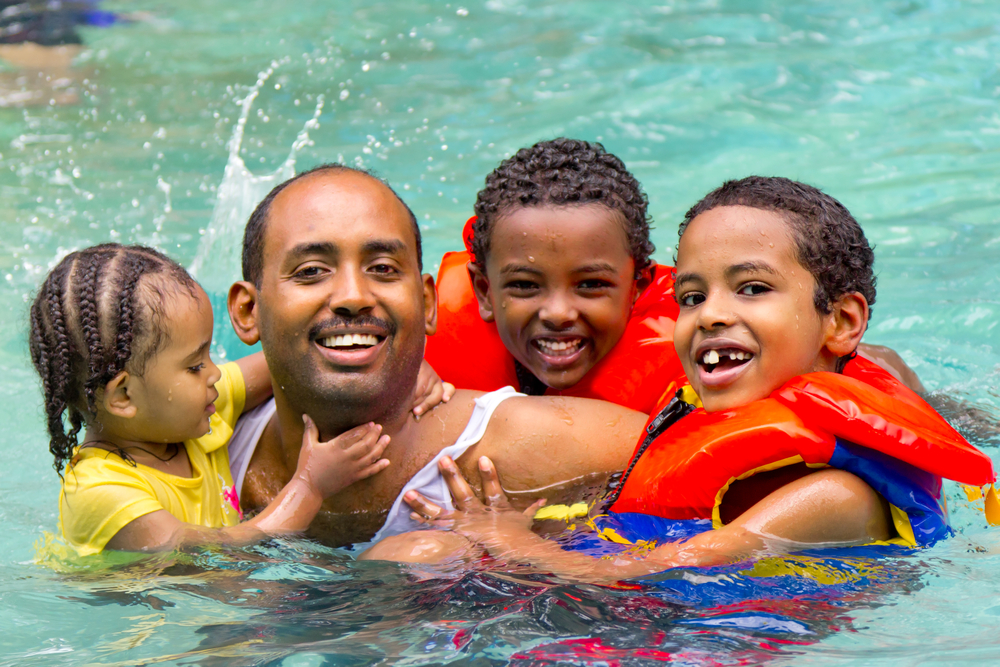 7. Killesberg Park
Killesberg Park is an oasis of serenity in the city and has year round attractions for the young and the old. The 50-acre park features slides, swings (including a baby swing), a mud system, a climbing area for children, rocking animals, various carousels, play houses, a cable car and more.
Older children can play various ball games and table tennis in the large grassy area. Also in the park animals such as ponies, goats, donkeys, chickens, ducks and even llamas. Other attractions include the Children's Theater; a historical fair; a 42 meters (138 feet) high tower, called Killesbergturm, with spectacular views; the Killesberg light railway (two diesel & two steam locomotives during the summer); and the Höhenfreibad (multi-purpose swimming pool due to open summer 2014).
During the month of July, the park hosts the popular Lichterfest Stuttgart. This is the time when thousands of lanterns are placed throughout the park, decorating the park for various family activities. When the sun goes down, visitors can enjoy a fireworks show and music.
Hours of operation varies, so please call for additional information.
Location:
Stresemannstraße, 70192 Stuttgart
Telephone: 49 (0)711 216 7160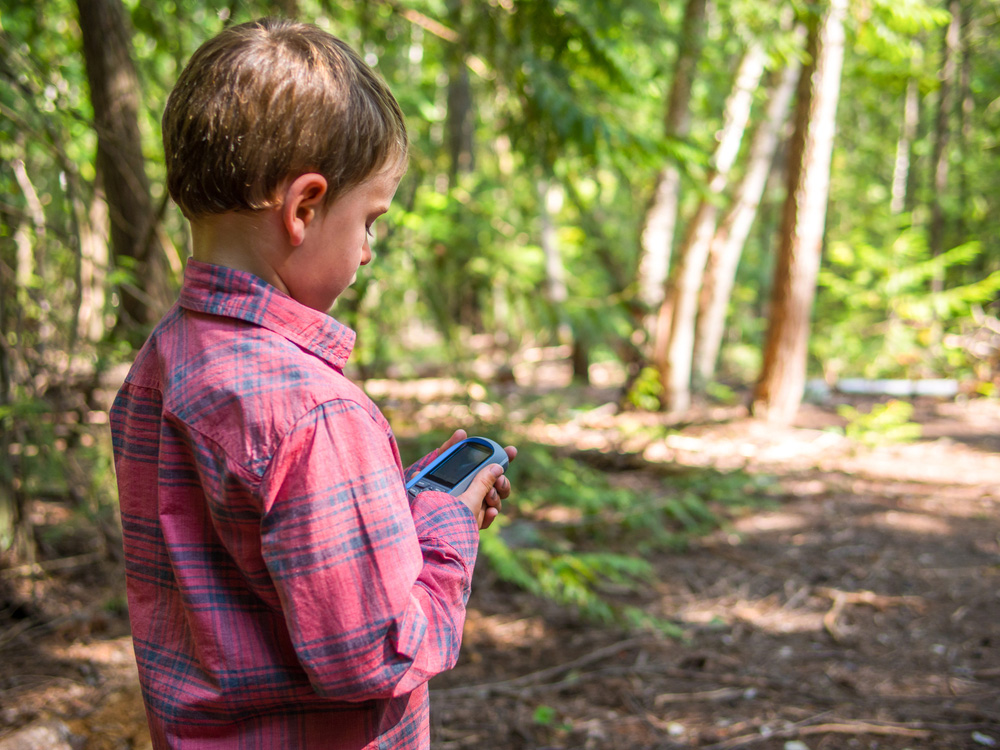 8. Waldklettergarten Stuttgart
Discover the Stuttgart forest from suspension bridges, high ropes and zip lines. Visitors' experience is about skill, balance and confidence but not about athletic performance. The challenging ropes course is 3-12 meters (10-39 feet) high with 60 varied elements to overcome. It is one of the best rope systems in Stuttgart.
The course for beginners is not without a challenge either. It is 3-7 meters (10-23 feet) high with 20 climbing elements. Another course is 5-9 meters (16-30 feet) and it has 21 elements including a fast cable car. The 3-6 meters (10-20 feet) high course has 13 elements plus four cable cars. Then the course from the highest point in the forest is up to 12 meters (39 feet) high with 12 elements; climbers can glide through the treetops as well as rapidly descend. Additionally, there is a course that is dedicated for teams.
Children ages eight and older are welcomed to Waldklettergarten. People with back pain, herniated discs, asthma, elilepsy, diabeters or recent surgical scars must inform the staff in advance to make sure they are fit to climb.
Hours of operation varies, so please call for additional information.
Location:
Hirschsprungallee 5, 70435 Stuttgart-Zuffenhausen
Telephone: 49 (0) 01 62 / 76 13 802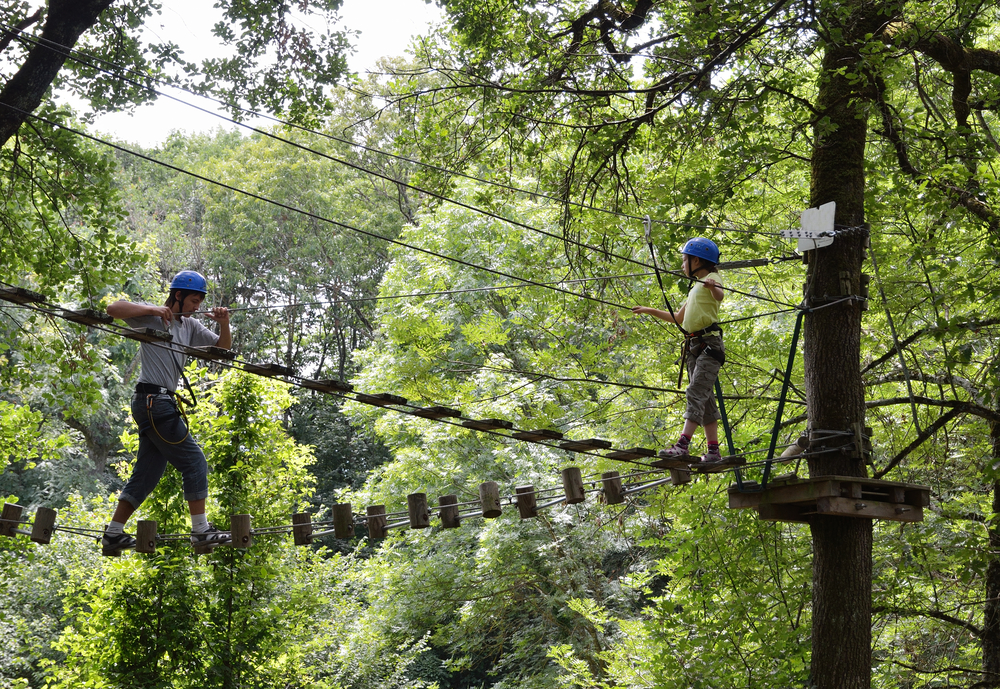 9. Carl-Zeiss-Planetarium Stuttgart
The innovative fiber technology of the Carl-Zeiss Planetarium projector offers the representation of a magnificent starry sky with digitally controlled, high-performance computers. Visitors of all ages are wowed by spectacular shows (also in English), laser shows and an artificial starry sky no matter the weather. Additionally, fascinating objects of the sky can be seen with a telescope. Observatories offer the opportunity for an authentic look into the depths of space including the world crater of the moon, Saturn with ring or a star cluster.
Hours of operation:
Tuesday – Friday, 9 – 11:30 a.m. and 2 – 4:30 p.m. / Wednesday & Friday, 7- 9:30 p.m. / Saturday & Sunday, 1 – 7:30 p.m.
Location:
Carl-Zeiss-Planetarium Stuttgart, Willy-Brandt-Straße 25 (Mittlerer Schlossgarten), 70173 Stuttgart
Telephone: 49 (0)7 11 1 62 92 15
10. Staatliches Museum für Naturkunde (State Museum of Natural History)
The Stuttgart State Museum of Natural History has two exhibition buildings with both located in Rosenstein Park and a 15 minutes walk apart. In the Museum am Löwentor, visitors can see findings of primeval times, from the earliest dinosaurs to the ice ages. A biological exhibition as well as an overview of today's animal kingdom and the Earth's ecosystems can be found at the Schloss Rosenstein.
Hours of operation:
Tuesday – Friday, 9 a.m. – 5 p.m. / Saturday, Sunday & German Holidays, 10 a.m. – 6 p.m. / Closed: Monday
Location:
Rosenstein 1, 70191 Stuttgart
Telephone: 49 (0) 711 89 360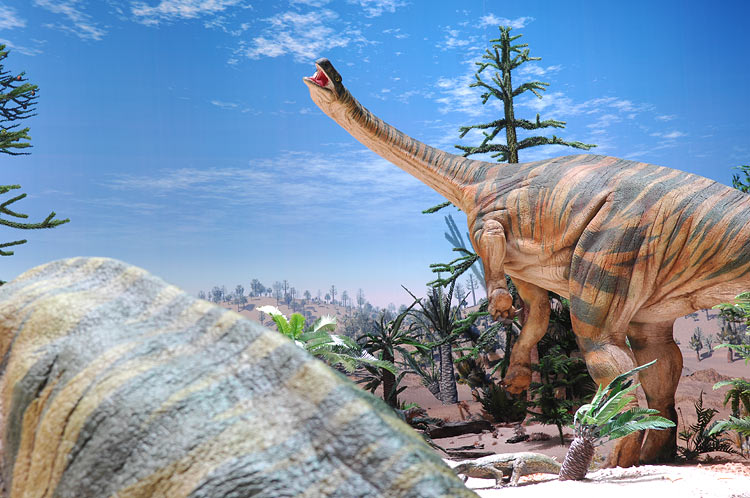 11. Kart-o-Mania
Kart-o-mania, designed for fourteen go karts, has many turns and bends for beginners and advanced racers. There are two types of carts- the gas powered for adults and children go karts. Karts are checked daily for safety as well as the front spoiler and side impact frames are designed for collision safety. Separate pits are available for exclusive bookings and racing events. Kart-o-mania can create packages according to your wishes including customer loyalty events for organizations/corporations, motivational events for employees, fun and action clubs, group events, birthday parties, Christmas parties and more.
Hours of operation:
Monday – Friday, 2:30 – 11 p.m. / Saturday, Sunday & German Holidays, 11 a.m. – 11 p.m.
Location:
Langwiesenweg 30, 70327 Stuttgart
Telephone: 49 (0) 711 484 840
12. Kletterzentrum Stuttgart (Climbing Center Stuttgart)
Kletterzentrum is one of the largest climbing facilities in Stuttgart with a height up to 16 meters (52 feet), over 4,000 square meters (13,123 square feet) of climbing surface with about 460 different climbing routes. This outdoor and indoor facility offers fun for climbers and non-climbers alike regardless of weather. Climbing instructions are offered to educate and train beginners and advanced students. Children are able to let off steam in the playground area, which is visible from almost all indoor areas. Additionally, there are special activities/events for children's birthdays or events for schools and companies at this facility.
Hours of operation:
Monday, Wednesday & Friday, 1 – 11 p.m. / Tuesday, Thursday, Saturday Sunday & German Holidays, 9 a.m. – 11 p.m.
Location:
Friedrich-Strobel-Weg 3, 70597 Stuttgart
Telephone: 49 (0) 711 319 58 66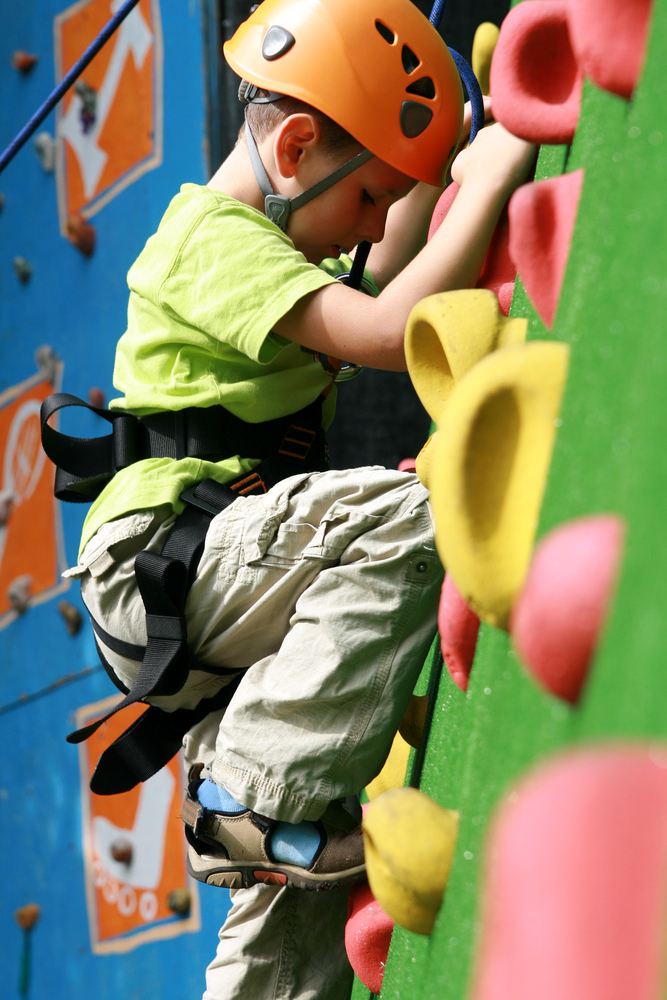 13. Sensapolis
Families can spend a wonderful day together in this fully air-conditioned indoor park. Attractions include a fairytale castle; 16 slides of different sizes; a high wire climbing area; an electric go cart track; the "Rolly Toy" tractors for smaller kids; a space ship with space bikes and laser guns; a pirate ship; a fun softball shooter; a space related exhibition; and a science center. There is also an area just for toddlers with many games to support their development while having fun.
Hours of operation:
Monday – Friday, 12 – 7:30 p.m. / Saturday, Sunday & German Holidays, 10 a.m. – 7:30 p.m.
Location:
Melli-Beese-Straße 1, Flugfeld Böblingen, 71063 Sindelfingen
14. JOLOs Kinderwelt
JOLOs Kinderwelt is a family-friendly indoor playground for toddlers and children up to the age of 12. JOLOs provides the opportunity for kids to burn energy as they climb, crawl and jump. The playground features the following child sized equipment: inflatables; slides; a soft play area for babies and toddlers; a swing ride; riding toys; a train ride; bumper cars; a bull ride; trampolines; air hockey and more. The cafe is a place for adults to unwind and enjoy snacks and drinks. Additionally, children's birthday parties and other festivities can be organized.
Hours of operation:
Wednesday – Friday, 2 – 7 p.m. / Saturday, Sunday, German Holidays, 11 a.m. – 7 p.m.
Location:
Herrenwäldlestraße 15, 71065 Sindelfingen
Telephone: 49 (0) 7031 68 42 8387
15. Wonnemar Marktheidenfeld
Sports and fun for the whole family are offered at Wonnemar whether you can swim or not! There is an 80 meter (262 feet) long tube slide for thrill seekers at the water park, while little ones can enjoy a water cannon and a fountain for the great water adventure.
When it is time to relax, then it is time to head to the sauna. The sauna offers relaxation and tranquility, combined with a holistic wellness program. The sauna experience provides enjoyment from salt, honey and different scents. And after the sauna, various cold water applications are ready to cool you down as a cozy ambiance is created with a fireplace.
There are also three restaurants to choose from: the Wonnemar Restaurant (self service); Wonnemar Saunabar, and the New Wave Restaurant.
Hours of operation:
Water park, spa & sauna, 12 – 10 p.m.
Women's sauna, 12 – 6 p.m. (Closed on public German Holidays)
Regular sauna, 4 – 10 p.m.
Spa & Wellness area, 12 – 8 p.m.
Location:
Am Paradies 8, 97828 Marktheidenfeld
Telephone: 49(0) 93 91 8 10 65 0
16. Mercedes-Benz Museum
The Mercedes-Benz Museum combines living history and future innovation in a unique architectural space. The exhibition presents the history of the Mercedes as well as revealing glimpses into the future. It represents the history of over 125 years of the automotive industry with 160 vehicles and over 1500 exhibits.
The hands-on exhibition, a hit with families, offers a comprehensive insight into the philosophy and design process of the Mercedes designers. Kids also have the opportunity to design their own sketch, model and shape of car. During the architecture tour, visitors can also take a closer look inside the fascinating architectural and conceptual focuses of the Mercedes Museum. Audio guide in English can be used during tours.
Hours of operation:
Tuesday – Sunday, 9 a.m. – 6 p.m. / Mondays, closed
Location:
Mercedesstraße 100, 70372 Stuttgart
Telephone: 49(0)711-17 30 000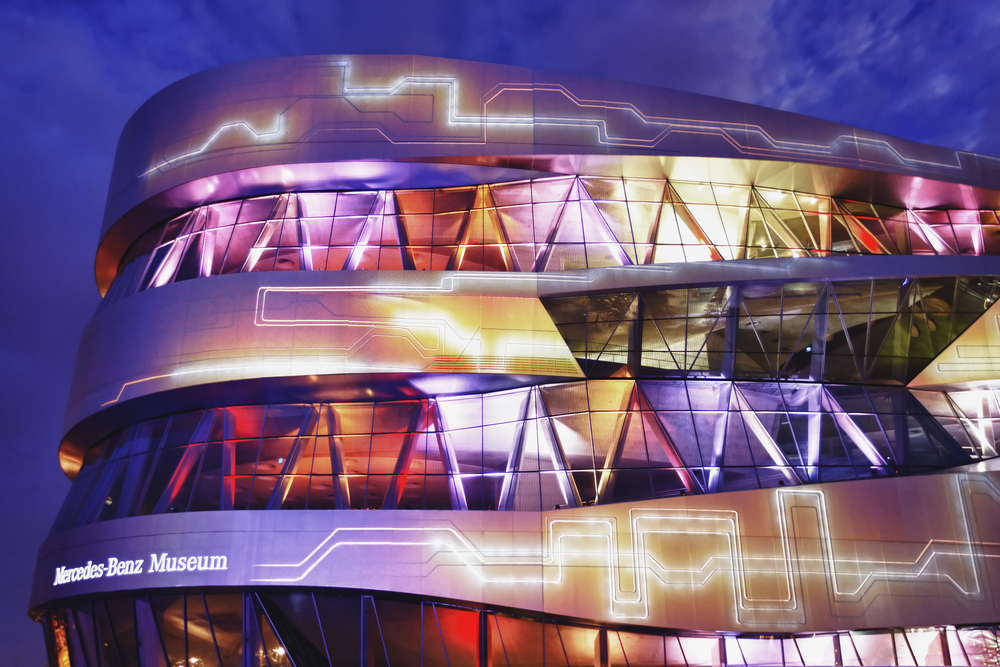 17. Porsche Museum
Take a journey through the history of Porsche with legendary racing and sports cars, fascinating production models as well as unusual prototypes. Be inspired by an exhibition of product and motorsport history put in chronological order.
The museum displays more than 80 vehicles (including the world famous 356, 550, 911 and 917) and many small exhibits. The audio contains movie soundtracks, information about individual vehicles and more. There is also a special version available just for kids. An electronic guide in English is available.
Children can play the "paper chase" game in which they have to answer ten exhibition related questions correctly on a game sheet to find the correct solution. They then have the chance to win a prize each month in a raffle.
Hours of operation:
Tuesday – Sunday, 9 a.m. – 6 p.m. / Monday, Closed
Location:
Porscheplatz 1, 70435 Stuttgart-Zuffenhausen
Telephone: 49 (0) 711 911 20 911