As one of the biggest cities in Germany, Frankfurt is known for its commerce, culture, tourism and night life. However, before the party animals come out at night, during the day you can visit 450 types of animals from around the world at the Frankfurt Zoo!
For the Love of Zoos!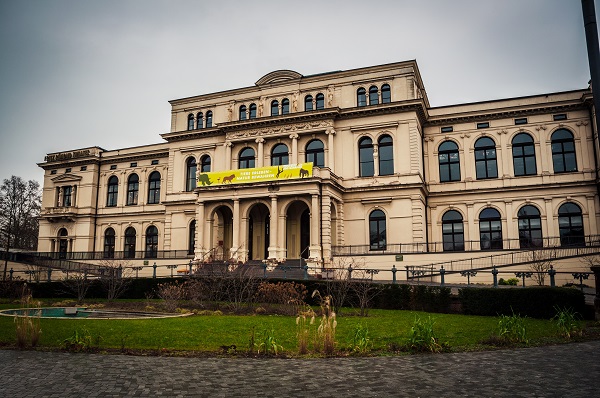 © Gemma
I will be honest… I love going to the zoo! I think I get as excited, if not more than the kids, every time we see a new animal. We in the Wiesbaden area are so lucky to have two great zoos within a half an hour of each other. One is the Opel Zoo (located in the Taunus Mountains) and the the Frankfurt Zoo (nested right in the middle of the cityscape). We recently visited the Frankfurt Zoo and you should too!
Animals and City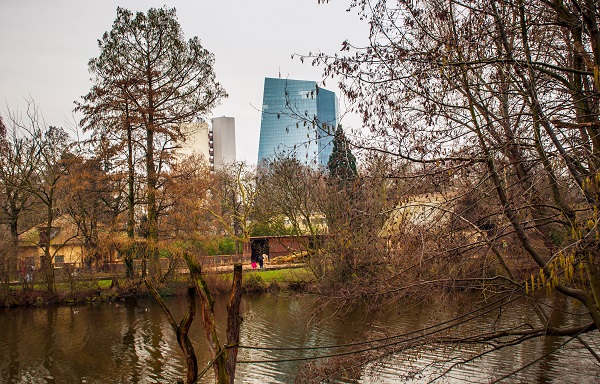 © Gemma
I really do mean in the middle of the city! It made me wonder if in the description of this apartment when it was up for rent, read: "City center apartment, comes with washer and view of lions".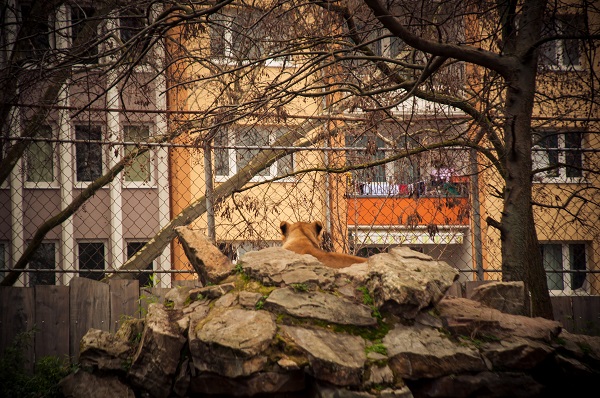 © Gemma
Hello neighbor, can I borrow a cup of sugar?!
Editor's note: the lions had three little lion babies which aren't really babies anymore but it's a family affair nonetheless! They are also looking for donations to expand the lion enclosure as it's getting a bit tight with five cats around.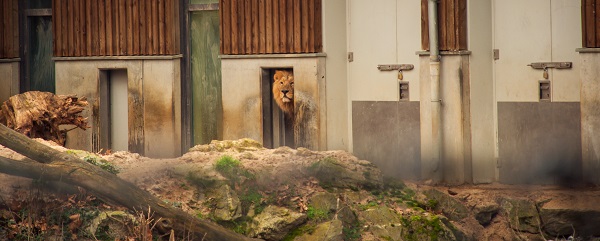 © Gemma
The zoo is well paved and the route on the map is easy to follow. When first entering the zoo, you are greeted by a big teddy bear. It looks like there isn't any glass separating you.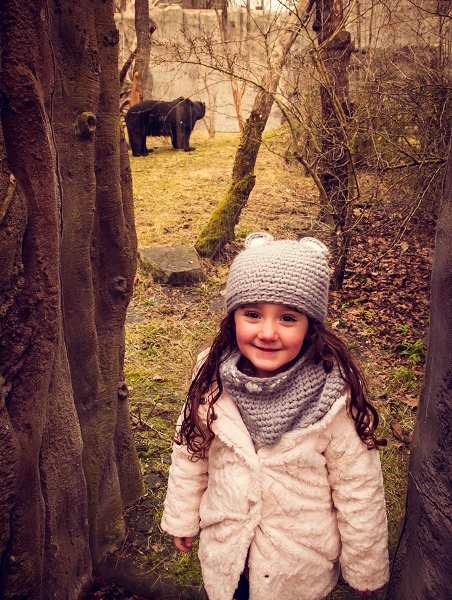 © Gemma
We found this zoo really great! Even though it was raining on and off during the day we went, we were able to enjoy the many indoor exhibits.
Everyone loves seeing the monkeys!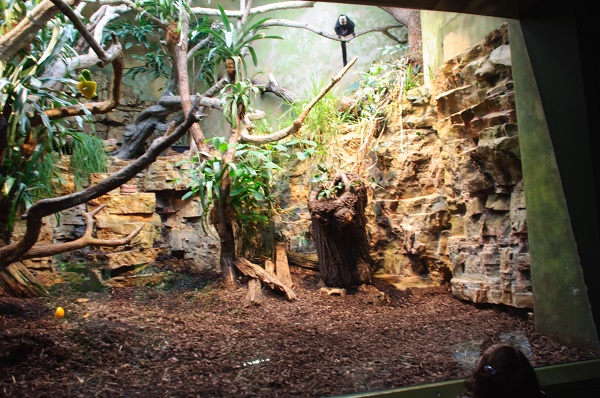 © Gemma
Wait, is that guy on the top right staring at us?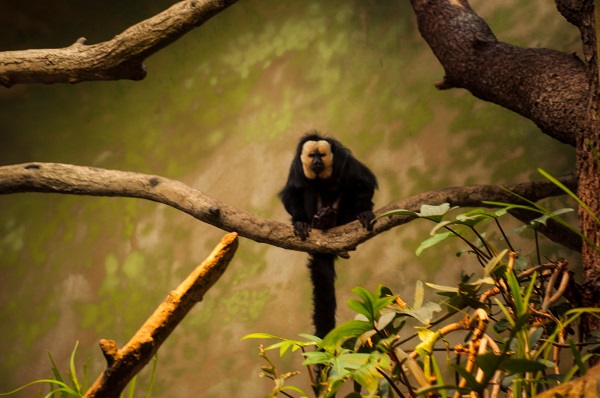 | Military in Germany
Yes. Yes he is… keep walking.
Inside there are spots where you can sit and rest or even have some snacks.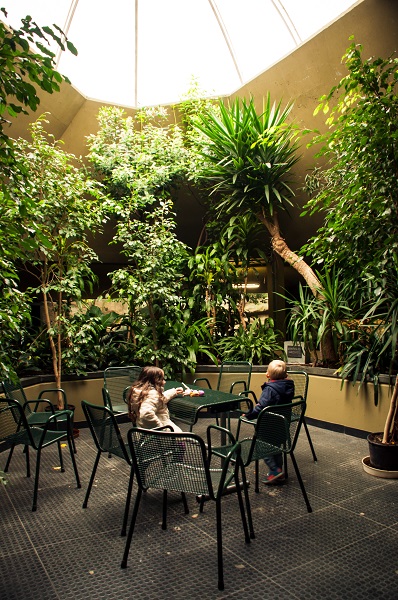 © Gemma
Nocturnal Life
One of the highlights of the zoo is the nocturnal building! When walking into the darkness, you can see creatures you normally would never see in the light. This was a great way to really show and teach kids about nocturnal animals. The bat room was so cool!!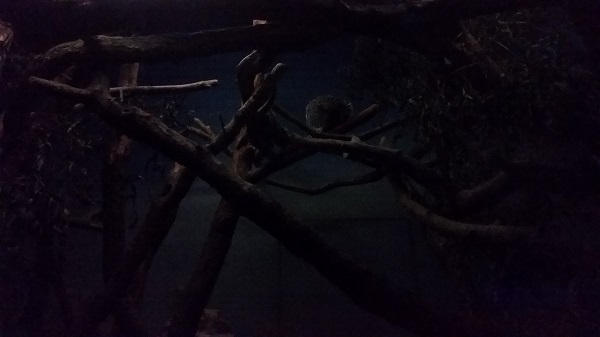 © Gemma
Sea Life
The sea life room was filled with splashing penguins, floating fish and happy kids! The penguins were great fun to watch and you can even see them get fed.
Editor's note: there's a brand new penguin enclosure that lets you watch them above water as well!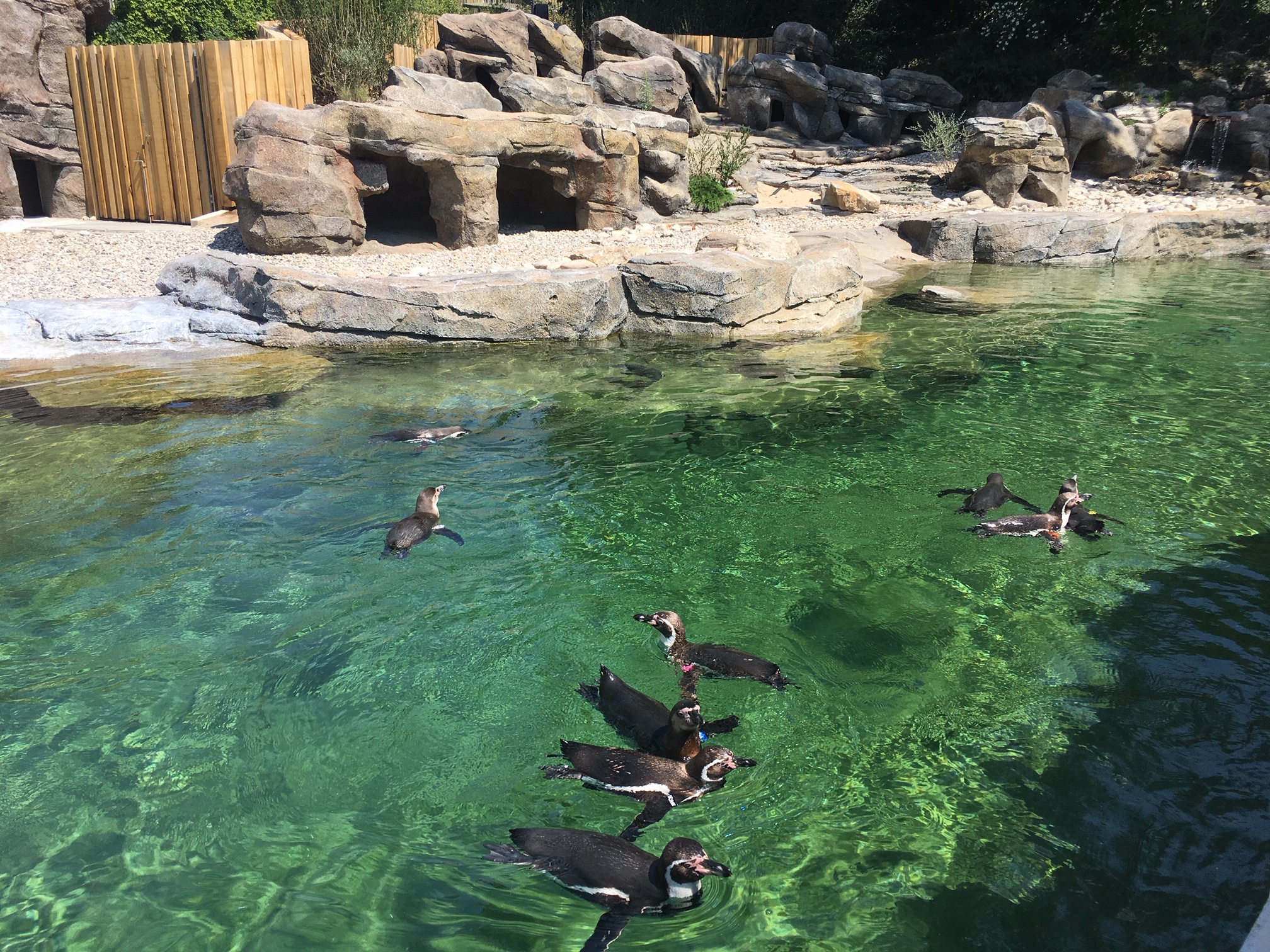 | Military in Germany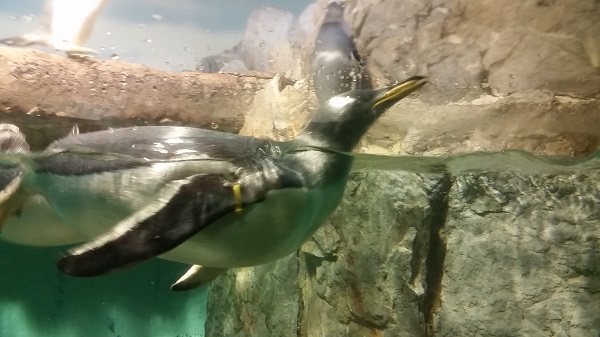 © Gemma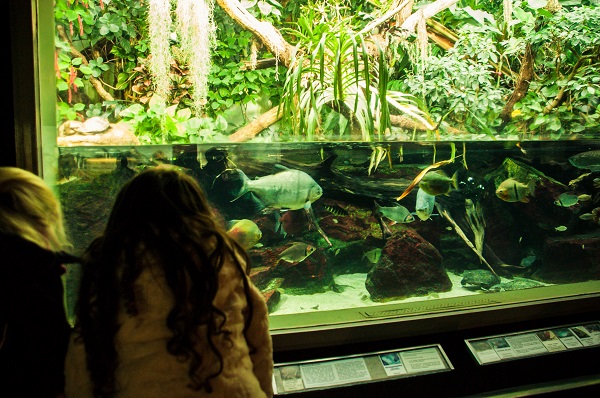 © Gemma
Petting Zoo
You can pet lots of goats including tiny little baby goats at the petting zoo open until one hour before the zoo closes. Goats are extremely friendly animals and love getting pet (responsibly, parental supervision of young children is mandatory)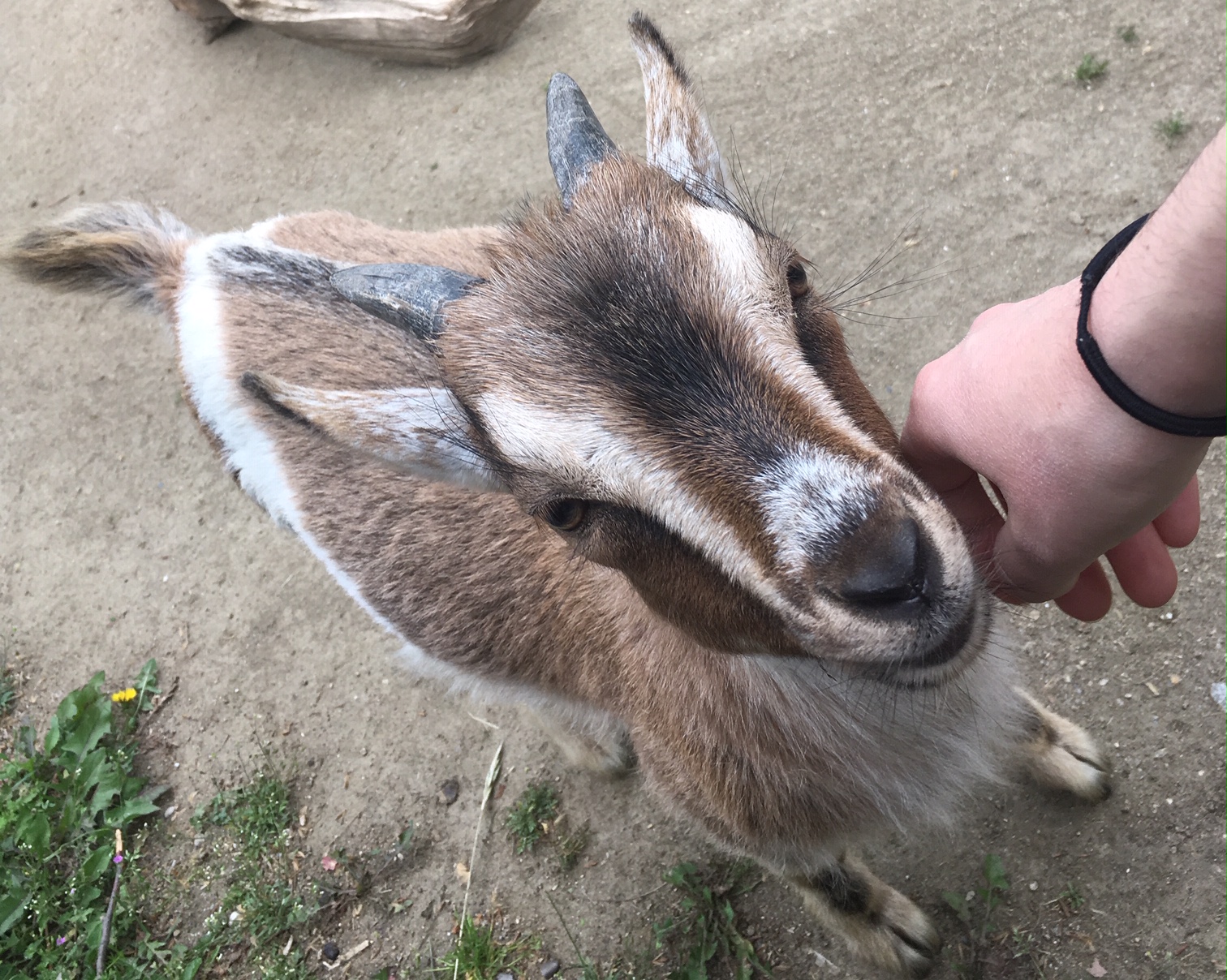 | Military in Germany
Reptiles
Above the sea life is an area that looks like you walked into a jungle with many reptiles to see.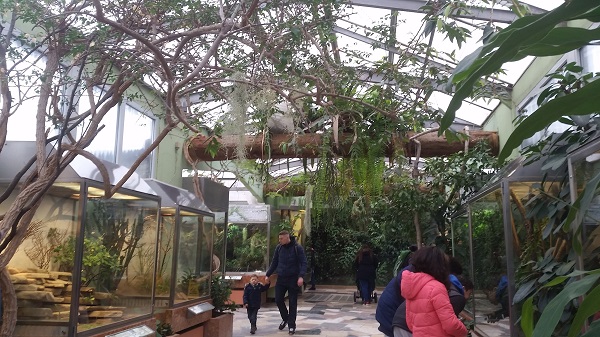 © Gemma
Outside the rain let up a bit and we went on the big playground.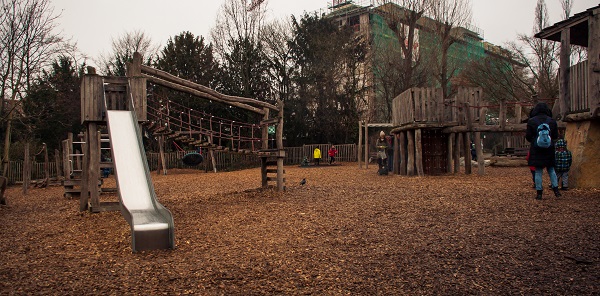 © Gemma
Still there is so much more to see at the Frankfurt Zoo, but time and the weather was not allowing us. It just means we must come back and explore the rest of this great zoo.
The gift shop has a lot of super items for sale and it was not very expensive. We were able to pick up a few souvenirs.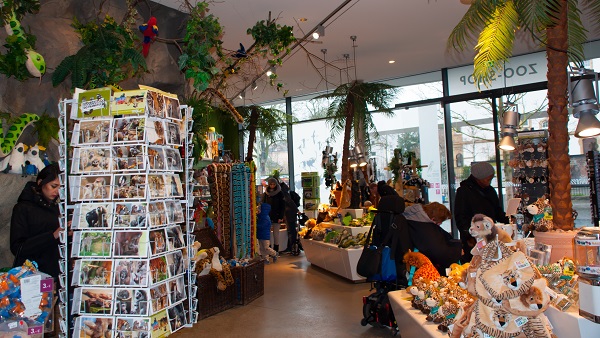 © Gemma
Right across the street from the zoo is a Pizza Hut, so we decided to have lunch there. The owners were really nice and the place was very kid friendly!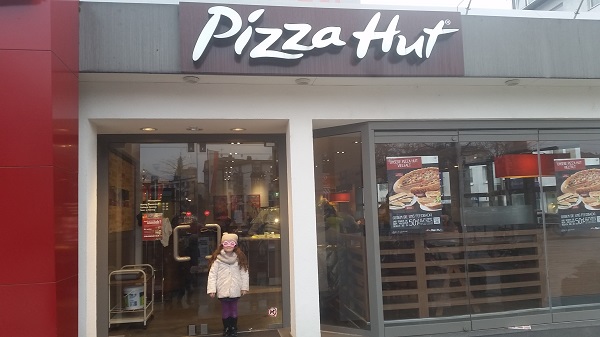 © Gemma
We can't wait to go back to visit the Frankfurt Zoo! I mean it, I am not 'monkeying around'!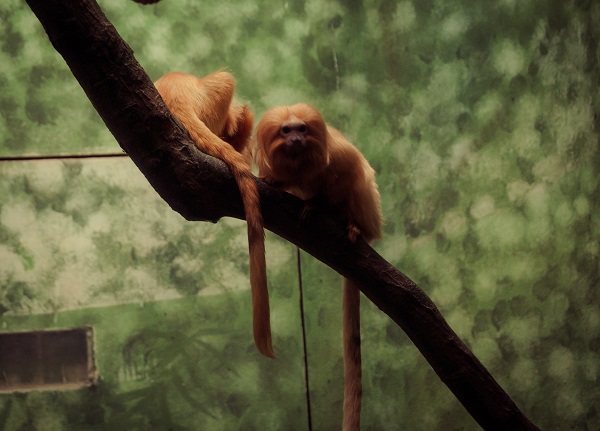 © Gemma
Nested in the metropolis Frankfurt, there you will find the Frankfurt Zoo. This green oasis of a zoo is the perfect place for families to enjoy a day and be entertained by its more than 4,500 animals and great exhibits.

Address:
Zoo Frankfurt
Bernhard-Grzimek-Allee 1
60316 Frankfurt
Opening Hours:
During the summer (April through October), the zoo is open from 9 a.m. to 7 p.m.
During the winter months (November through March), the zoo is open from 9 a.m. to 5 p.m.
Admission Prices:
Admission costs €12 per adult and €6 for children aged 6 to 17.
Author's Profile: Gemma is a mom, a veteran and an Army civilian living in Wiesbaden, Germany. With New Jersey roots, she is enjoying her extended European vacation.
Featured Image Photo Credit: © Gemma