Frankfurt is the largest city in the state of Hessen, and the fifth largest city in Germany. It is home to the largest financial centre in continental Europe and therefore has a very international population. Despite having a very modern quarter, Frankfurt is also steeped in rich history and has many cultural highlights. The best way to experience this beautiful city is on foot so you can discover places that are not on any bus tour.
The Highlights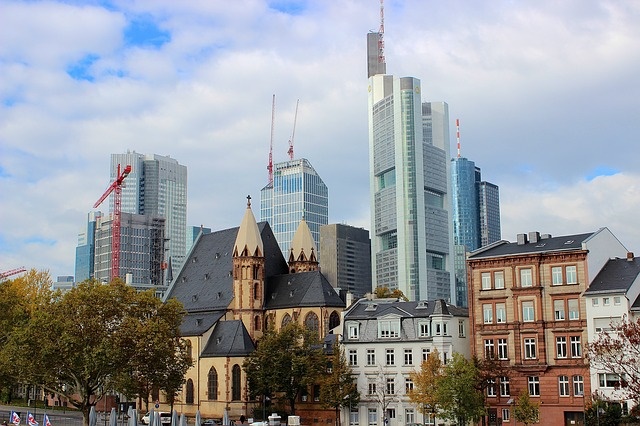 © Pixabay-khfalk
Frankfurt on Foot, a company based in Frankfurt, offers daily English-speaking walking tours around the city. As experts in all things Frankfurt, they have shared with us their top tips of what to see in the city. It's actually possible to see all of these historic sights in just one day:
The Roemer and the Roemerplatz  – City Hall since 1405 and old town square
Book Burning Memorial – site of the Nazi book burning
Alt Nikolai Church – Gothic church, built in 1290
House Wertheim – the inner city's only original half-timbered house left at the end of World War II
Eisener Steg – pedestrian bridge over the Main river, offering a great view of the skyline and the many museums lining the riverbanks
St. Bartholomew – better known as the Kaiserdom, this was the Imperial Cathedral chosen as the site for coronations and elections of the Holy Roman Emperor for centuries
Jörge Ratgeb Wall Paintings in the Karmeliter Cloister – the largest religious wall paintings north of the Alps, painted in the early 1500's
Stumble Stones – or in German, Stolper Steine.
Jewish Holocaust Memorial Wall – deeply touching memorial that the city of Frankfurt erected to honor the memory of the over 12,000 Jewish citizens of Frankfurt who were sacrificed during World War II; Anne, Margot, and Edith Frank are included on this wall of remembrance
Medieval Jewish Cemetery – one of the oldest and largest Jewish cemeteries in Germany
Jewish Ghetto Wall – once part of the city defenses in 1180, it later became one of the walls that surrounded the Jewish ghetto
Klein Markt Halle – a wonderful hall filled with fruits, vegetables, chocolate, pastries, cheeses, breads, meats, fish, and delicacies from around the world (closed on Sundays and holidays)
Hauptwache – historic Frankfurt landmark
Bull and Bear and the Frankfurt Stock Exchange
Thurn and Taxis Palace – newly reconstructed, and a lovely example of architecture from the 1700's.
Eschenheimer Turm – original guard tower, once part of the city defensive walls
Alte Oper – one of the classic opera houses in Europe, once known as the most beautiful ruin in Germany
Goethe House – the house where Goethe was born, which contains information on why he is Frankfurt's favorite son
Paulskirche – the location of the first parliament of Germany in 1848.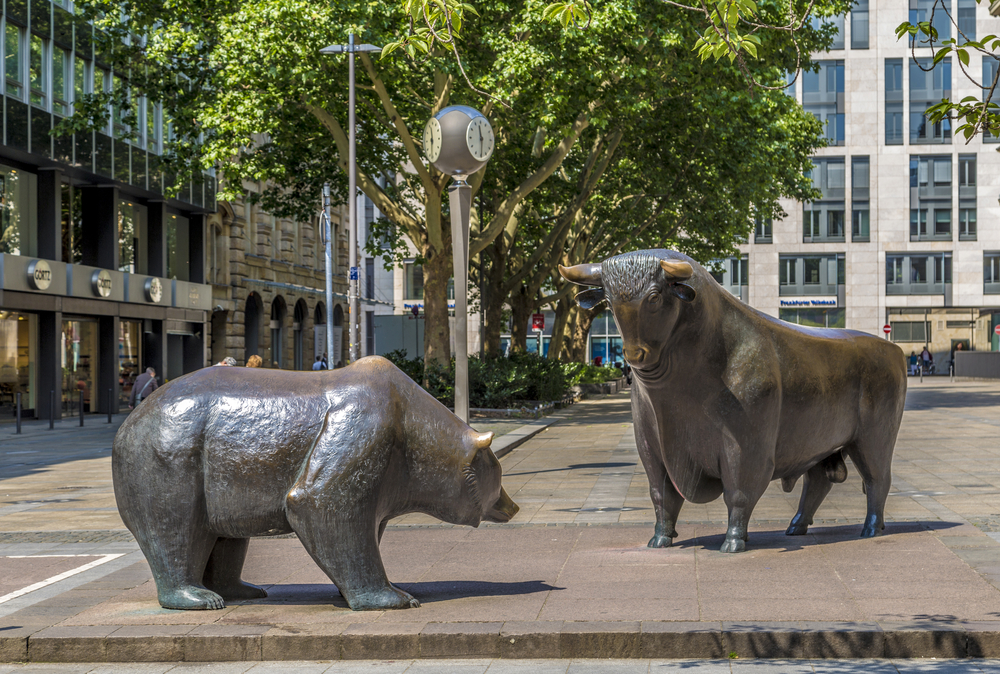 © Shutterstock-Jorg Hackemann
Frankfurt on Foot Tours
Discover more about all of these sites and their history with a Frankfurt on Foot walking tour.  The tours last 3-4 hours, and take place 365 days a year, all holidays included. Daily meeting point: 10:30 a.m. – Braubachstrasse. The discounted price for the walking tours for military members is €10.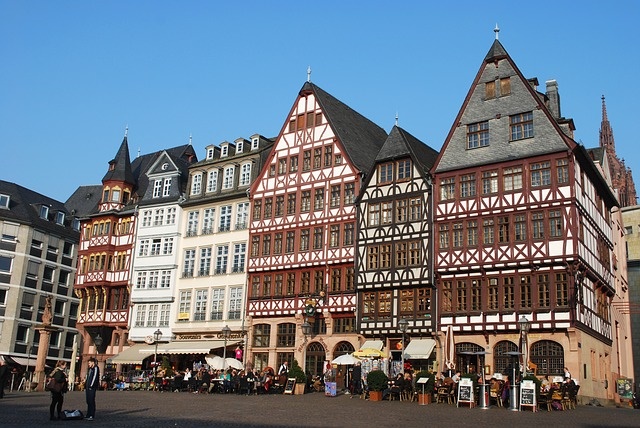 © Pixabay-Gaertringen
For further details visit www.frankfurtonfoot.com or call +49 (0)1520-846 4200.
Getting There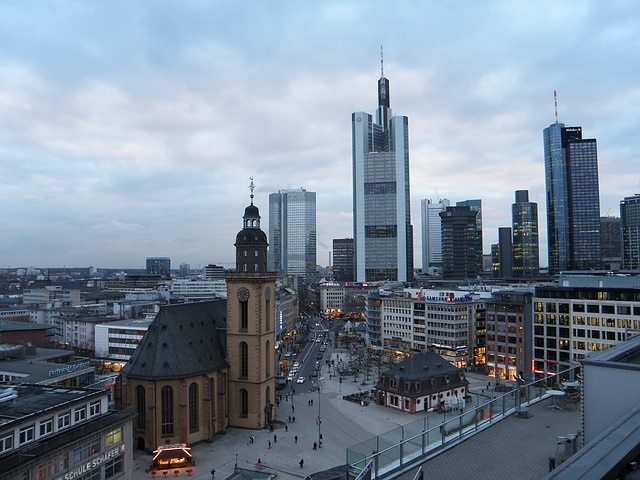 © Pixabay-realist
Travel to Frankfurt from Wiesbaden is possible on local transport links (S-Bahn or RB). From Kaiserslautern and Stuttgart, it's easily reached via Deutsche Bahn in around 90 mins.
Driving takes around 40 minutes from Wiesbaden, 90 minutes from Kaiserslautern and approximately 2 hours and 20 minutes from Stuttgart.
Featured Image Photo Credit: © Pixabay-shurda