Most people like fashion and trendy styles. For those with a finer taste for fashion than the average person, there are places like Italy. Italy is known for their two F's: food and fashion. Italy is home to some of the best shopping districts in the world. This article explores a few of the most wonderful places in Italy to buy everything from jewelry, clothing, to accessories, and shoes. This country is truly a shop-a-holic's wildest dream!
Florence
If you are visiting Italy and plan on spending time in Florence, try shopping at The Mall were you can find various big name brands in fashion like Alexander McQueen, Pucci, Valentino, Burberry and Dior to name a few. Of course, there are other places to shop for high fashion items including Space Factory Outlets, Fendi, and Dolce & Gabbana.
Milan
Shopping in Milan for haute couture (exclusive custom-fitted clothing) is as easy as stopping in at Serravalle Designer Outlet. This outlet carries products from Calvin Klein, Guess, Versace, Dolce & Gabbana, and Trussardi. If you are trying to find Gucci, Boss, Prada, La Perla, Valentino, Dior, or Armani in Milan, go to FoxTown Factory Store. Another place to find a very large selection of even more big name brands in Milan is at II Salvagente.
The luxury mall San Giuliano Milanese, with a total space of 400 square meters, has a very luxurious list of brands. Some of their brands are Just Cavalli, Valentino, Parah and Moschino, Piacenza Cashmere, and Gianfranco Ferre.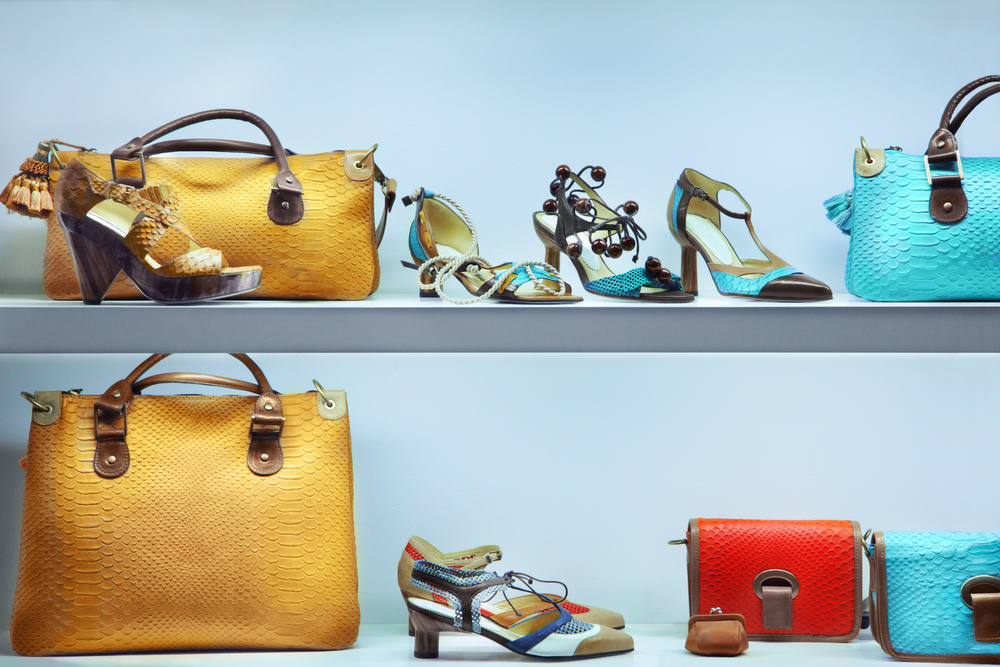 Rome
When in Rome, do as the Romans do… and shop for designer duds at one of the two largest outlets around. The first outlet, Castel Romano Designer Outlet, is made up of 140 stores and carries brand names like Patrizia Pepe, Roberto Cavalli, Valentino, and Furla. The second outlet is called Valmontone Outlet. Fashionable designer clothing and accessories from Clarks, Sisley, Calvin Klein, Ethic, Baldinini, and Intimissimi can be found at Valmontone.
Bologna
To find Italian designer names such as Furla, Versace and Dolce & Gabbana when you are visiting Bologna, all you need to know is Via Farini behind Piazza Maggiore (a well known square in Bologna). This is the place to visit for all of your fashionable needs in Bologna.
Fidenza Village
Fidenza Village is about an hour drive away from Florence, Italy. This location carries all kinds of fashionable, brand name clothing, shoes, accessories, and jewelry. The big names in fashion are available here, and this includes Missoni, Trussardi, Armani, Fratelli, Rossetti, and Valentino. Also available at this shopping haven is a personal stylist to help the fashionistas find the perfect items.

Whether or not you are shopping in Italy for accessories, clothes, shoes, or jewelry, you can find some amazing items in the outlets of this very fashionable country. From Rome to Milan and from Bologna to Florence you can score designer duds at discount prices. So as mentioned before, when in Rome, do as the Romans do: shop for the best, look great, and live well.

Author profile: Renee Jensen is a fashion student, world traveler, and published writer from Tucson, Arizona. She loves celebrity fashion, jewelry, and cosmetics.

(Visited 743 times, 1 visits today)

Tags: