On a rainy Saturday, we took a drive to Trier for some lunch and shopping. We have been to Trier several times and we always end up near the Porta Nigra for lunch, visit the Cathedral, and just walk around town. After taking a wrong turn while searching for parking, we happened to drive by some ruins that we hadn't noticed before. It turns out that these were the remains of the 4th Century Kaiserthermen, also known as the Emperor's Imperial Baths.
History
Although we have seen Roman ruin sites in better condition, we still found the Kaiserthermen a great place to explore. If you've never visited a Roman bath site, you will be amazed by the size and somewhat complex layout of this very important ritual.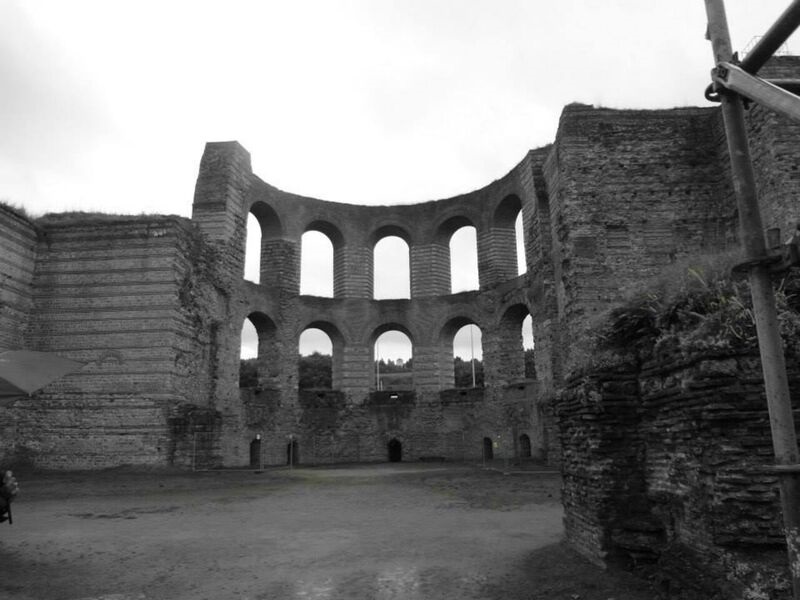 © Cheryl Koller
Building the Kaiserthermen began around 300 AD. It was a massive complex…among the largest baths ever built in the whole Roman Empire and the largest north of the Alps. It is more than 100 meters wide, 200 meters long and could serve several thousand visitors at the same time.
Constantine the Great built the baths in the 4th century to rival the baths in Rome. Some external walls, up to 19 meters high remain, but the majority of the existing site consists of the foundations and the underground tunnels that were part of the heating system.
Exploring Inside
© Cheryl Koller
These passageways are still accessible today and available for exploration. I personally find it a bit creepy to be underground, but it didn't seem to bother our girls.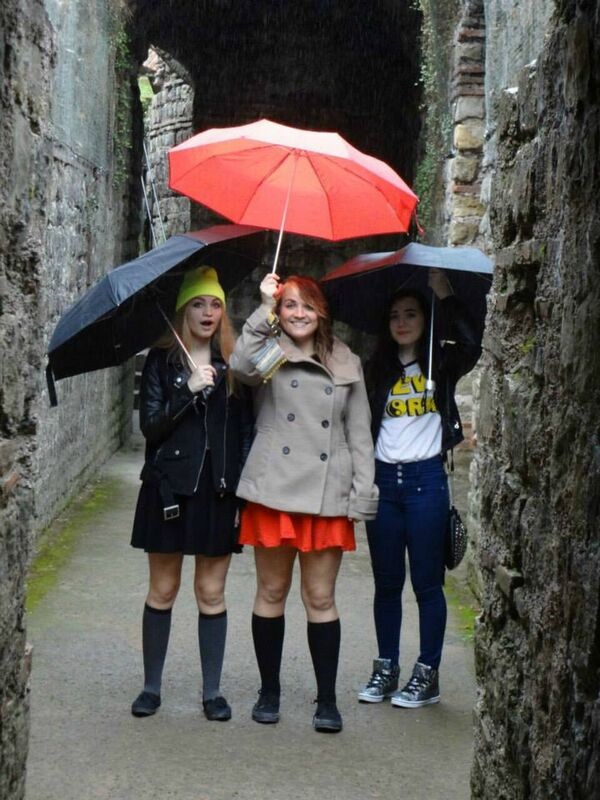 © Cheryl Koller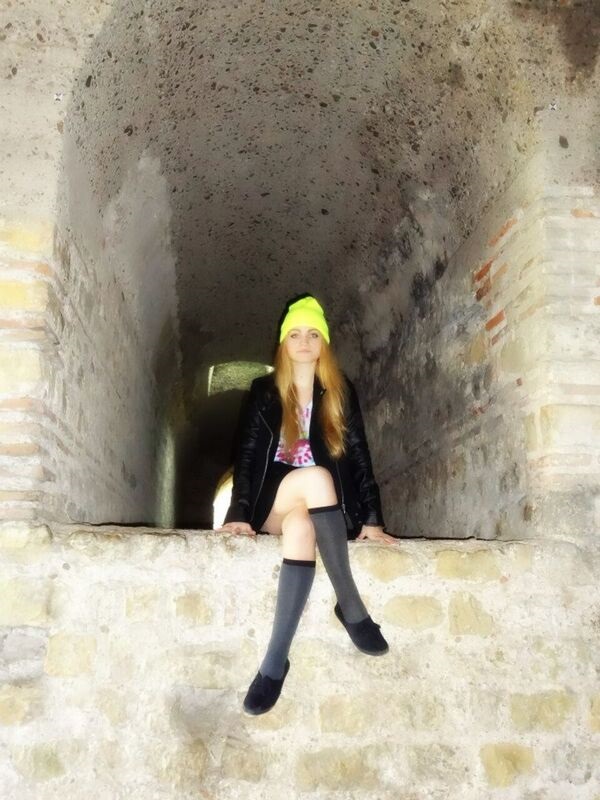 © Cheryl Koller
Back in the day, the Romans enjoyed hot and cold baths, a hollow-floor heating system and special areas for sports. They bathed naked…and not always separately. Yikes!
Apparently, they could also get a massage, have body hair removed by tweezers or wax and be cleaned with the help of scrapers, pumice stone or fermented urine. This, I did not need to know. In between "spa treatments" they could simply relax, gamble or talk business and enjoy some beer or wine.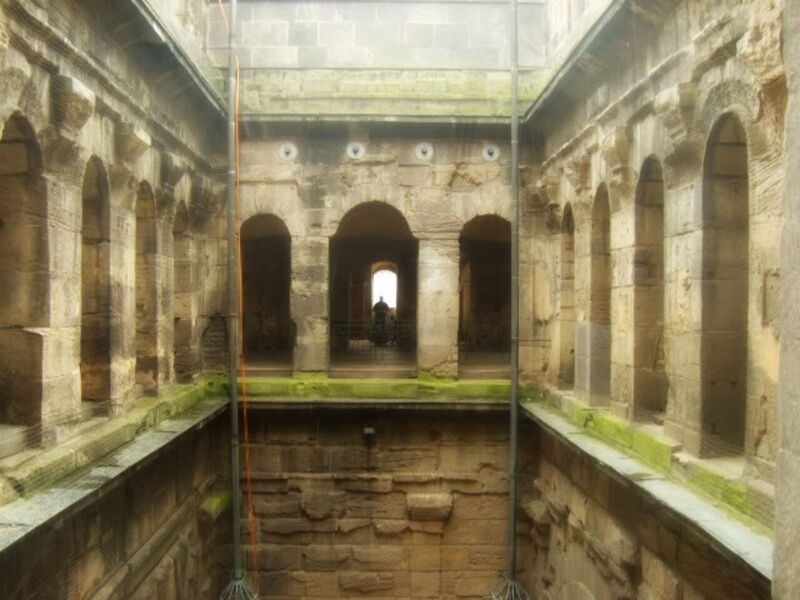 © Cheryl Koller
If nothing else, the Kaiserthermen shows the vast systems of baths and saunas used by the Romans and gives you an idea of just how important Trier was during Roman times.
There is a small museum in the entrance building which is worth a look. And, of course, the marble foot taken from a colossal statue of Emperor Constantine.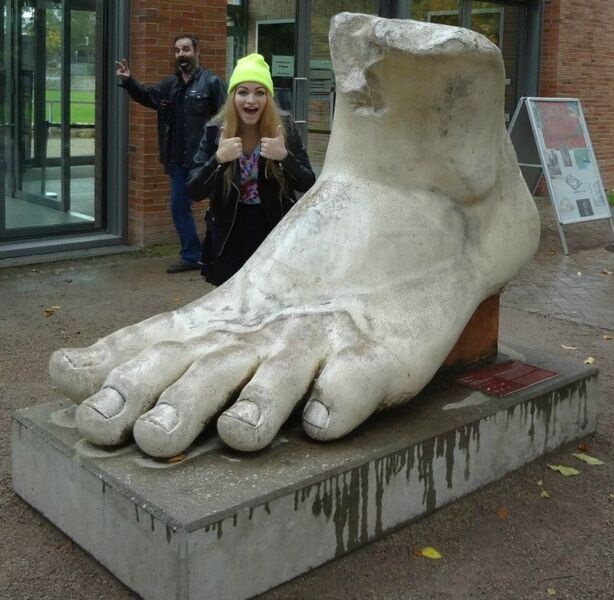 © Cheryl Koller
This was a great find for our day trip to Trier. It took us about 2 hours to tour the grounds (and about 5 minutes for me to get lost in the underground "labyrinth".) If you are planning to visit Trier, I recommend adding this to your list of things to see.
What to Know
Bookmark This Page Today for Exclusive Deals
Parking is available nearby, either street side or in one of the parking garages. Word of advice: DO NOT park in the parking lot beside the entrance building. It is not clearly marked, but it is for buses only and you WILL get a ticket. Trust me on this.
Opening Hours:
April -September daily from 9 a.m.-6 p.m.
October and March daily from 9 a.m.-5 p.m.
November-February daily from 9 a.m.-4 p.m.
Note: Last admission is 30 minutes before closing
Admission:
Adults € 3; Children up to 17 years € 2
Group and student rates available
How to Get There
A drive to Trier is about 1 hour and 10 minutes northwest of Kaiserslautern, 1 hours and 45 minutes southwest of Wiesbaden and 3 hours northwest of Stuttgart. Click on DB Bahn for train information.
Author's Profile: Cheryl Koller is a native of Georgia. She is a DOD spouse, mom of 4 daughters (2 adults, 2 teens), thrill-seeker, avid traveler, and lover of food and wine. She is a self-proclaimed Freedom-Preneur and Blogger currently living in Ramstein with her family.
Featured Image Photo Credit: © Cheryl Koller