Spring is in the air and therefore it's the perfect time to start thinking about a trip to the United Kingdom to visit the capital, London. It may surprise you to learn that London is one of the greenest capitals in the World. The parks of London are world-renowned for their exceptional beauty and the best thing is you can explore them all for free.
London offers what other capital cities can not, and that is a eight glorious Royal Parks. These are public parks on land that was once owned by the monarchy and used by them as royal hunting grounds. Over the past couple of centuries, as the city of London grew and increasing urbanization threatened to over-run green open areas, some of the land owned by the royal families was preserved as open space to become what is known today as the eight Royal Parks of London.  These parks cover a total of approximately 4900 acres. These Royal Parks are now open to the public, though technically the public is only allowed to use them by grace and favour of the monarch.
The Royal Parks are managed by an executive government agency and are funded by a central government grant, as opposed to the many other city parks in London which are financed by the councils of local boroughs. So when you are next in London, you should certainly take a stroll around one of Her Majesty's parks.
Three of the most popular of London's Royal Parks are:
Arguably the most well-known of the Royal Parks, Hyde Park was where the famous Crystal Palace was originally built for the Great Exhibition of 1851, held on the Hyde Park grounds.
One of the reasons Hyde Park is so well known is that it often shows up on world news broadcasts as it is the site of many mass demonstrations. These started as far back as the Suffragettes in the late 19th and early 20th centuries. Most demonstrations are held near "Speaker's Corner" an area designated for the purpose of public speaking and debates.
Hyde Park is one of the parks that forms a greenbelt chain running from Kensington Palace past Buckingham Palace's main entrance, and is also one of the largest of London's parks, covering 340 acres.
This park borders Kensington Gardens, another Royal Park, so you actually get a "two-fer" when you visit Hyde Park.  It's easy to forget that you are in the middle of a large metropolis with Hyde Park's beautiful lake, rolling meadows and over 4,000 trees. Celebrity joggers are a regular site around Hyde Park early in the morning.
Hyde Park sites include:
The Grand Entrance. Also now called Queen Elizabeth Gate, it was built in 1825. It is indeed an impressive entrance to the park, consisting of a number of fluted columns and three arched "carriage entryways."
Diana, Princess of Wales Memorial Fountain.  Designed "to express Princess Diana's spirit and love of children," the fountain is accessible to the public for wading and playing in the water.
Weeping Beech. A fun but curious site is this "upside down" tree – appearing so because the trunk can't be seen from a distance due to being completely covered by the "weeping" branches.
The Serpentine Galleries. Two contemporary art galleries in Kensington Gardens, Hyde Park within five minutes of one another, linked by a bridge over the Serpentine Lake. Notable artists whose works have been exhibited here include Man Ray, Henry Moore, Andy Warhol, Anish Kapoor, Damien Hirst, and Jeff Coons. Admission to the galleries is free.
The oldest of London's Royal Parks, St. James's Park is considered to be at the heart of London. This Park (58 acres) is where the processional "Mall" is located.
Here is where you'll see ceremonial parades as well as national celebrations. You'll be able to watch Buckingham Palace's Changing of the Guards, and for those of you who enjoy horses, the Queen's Lifeguard changes every day at the Horse Guards Parade Ground.
St. James's Park is famously known for its lake with many different types of waterfowl. You won't want to miss the fun experience of watching the pelicans being fed, every afternoon at 2:30pm.
St. James Park sites include:
Queen Victoria Memorial. This is the large memorial that is easily seen just outside the gates to Buckingham Palace. Major festivities of Queen Elizabeth's 2013 Diamond Jubilee were telecast around the world from this memorial.
The Diana Princess of Wales Memorial Walk. Stretching for seven miles, this walk passes through St. James Park, and is designed to allow you to see the various buildings and other locations that are associated with the late icon.
The Beating Retreat. A musical held at the Horse Guards Parade Ground, this spectacular event features the massed bands of the Queen's Household Division.
The largest of all the Royal Parks, Richmond Park covers a whopping 2500 acres. It is a tranquil landscape of meadows and woodlands that offers a true retreat away from the hustle and bustle of the city.
The park is a National Nature Reserve, and here you can ride horses along lovely bridle trails, enjoy a bike ride through a forest of ancient trees, and even fish at Pen Ponds.
Richmond Park sites include:
Herd of Wild Deer. The most famous aspect of Richmond Park is the herd of Red and Fallow Deer – over 600 of them – that roam freely.  A great time to see the deer is between May and July when the babies are born. Of course you'll need to be mindful of very protective mothers.
Isabella Plantation. This incredibly beautiful "ornamental woodlands garden" is designed so that no matter what time of year you visit, it is always spectacular.  Part of the Richmond Park Site of Special Scientific Interest, the garden is maintained using only organic principles.
St. Paul's Cathedral Gates – "The Way."  St. Paul's Cathedral is actually connected to Richmond Park by way of a protected ten-mile view. The gates called "The Way" can be seen from King Henry's Mound. "The Way" was designed and built to commemorate the tricentennial (300 years) of St. Paul's Cathedral.
The other Royal Parks are:
4. The Regent's Park (home of London Zoo)
5. Greenwich Park (Cutty Sark, Royal Maritime Museum, Meridian Line)
6. Kensington Gardens (close to Hyde Park)
8. Green Park (close to St. James's Park)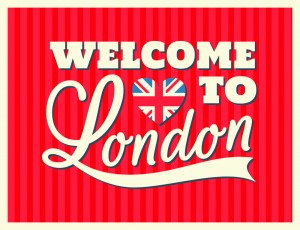 This article is part of our series of London Guides.
Author profile:
Alice Perkins
is a travel blogger for RedWeek.com, the largest online market place for
Red Week Link
, where vacationers can find luxury accommodations for less than the cost of a typical hotel room.