The GREATest BRITAIN Road Trip, my favorite destinations in England, Wales and Scotland: read part 1 about Bruges, Dover, Stonehenge here, part 2 about the Roman City Bath here, part 3 about Wales here, part 4 about The Lake District here, part 5 about Hadrian's Wall here and part 6 about the West Coast of Scotland here.
We are nearing the end of my trip and heading for a less famous part of Scotland: the east. I had initially planned on seeing the wild north but my decision to explore the east coast instead was made in the hope of better weather. I had spent weeks in pouring rain and didn't mind it at all but with fall approaching fast, I felt I needed to get some sunshine in before the days got shorter again. To my own surprise, I ended up absolutely loving the east with its cozy fishing villages, glorious castles and flower gardens.
At the beginning of my trip, back in England, I purchased a year-long National Trust membership for £26, which includes admission to hundreds of sites in England and Scotland, where it's called National Trust for Scotland. Most of the castles, historic mansions and gardens in the east are owned by NT as private families often struggle with keeping the estates in good shape and gift them to NT to be maintained and enjoyed by the public. Some days I visited up to 3 castles in a row, saving around £10-12 admission per attraction. Spending more than a week doing virtually nothing but visiting flower garden after flower garden and wandering the halls of ancient castles provided me with insight into the country's history of clans, wars, splendor and etiquette that you can read about but never really grasp until it is laid out in front of you in the form of a set dinner table, a nursery, narrow stairs leading to shabby staff quarters, etc. You'd think you get tired of these beautiful sights after a while but let me tell you: some things never get old. Unfortunately you're not allowed to take photos of the interiors so I suppose you'll just have to see them yourself.
The following sights are sorted geographically, starting in Edinburgh and heading north along the coast towards Inverness. I strongly recommend driving through the Cairngorms on your way back to Edinburgh as it is a magnificent drive through different sceneries. Keep in mind that there are roughly 300 castles, stately homes and ruins in Aberdeenshire alone so one can't write about them all, let alone visit them all. For more inspiration, visit the official website on The Castle Trail.
Edinburgh
I suggest starting your trip in Edinburgh as it has the most affordable direct flights from Frankfurt and co. Plan at least a day here just because it's a beautiful piece of both culture and history with lovely architecture, great restaurants and plenty to do and see. Check out our post on 6 thing to do in Edinburgh if you need some inspiration.
St. Andrews
This charming university town is famous because St. Andrew's is not only the oldest university in the country but also happens to be the place Prince William, future king of England, met Kate (née Middleton), who later provided the other future king of England. While there's not too much to do there, it's worth stopping by and taking a look around.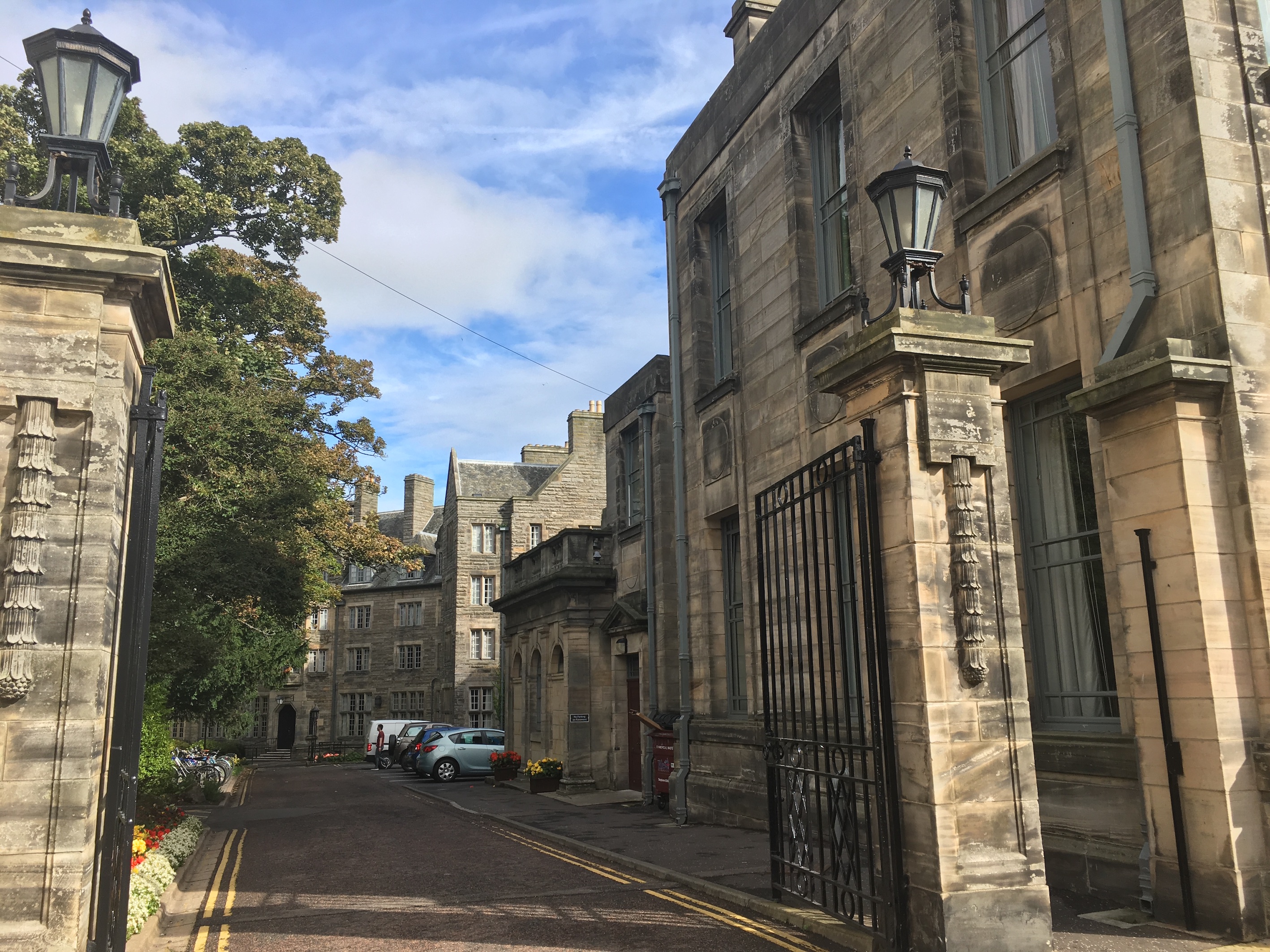 | Military in Germany
Glamis Castle
Sometimes referred to as Scotland's Most Beautiful Castle (who even gets to decide that?), Glamis is the childhood home of The Queen Mother and boasts almost 1,000 years of history. It further provided inspiration for Shakespeare's Macbeth, which is commemorated with a wooden sculpture forest leading to a gorgeous walled flower garden. Admission costs £15.50 and unfortunately isn't owned by NT so everyone has to pay.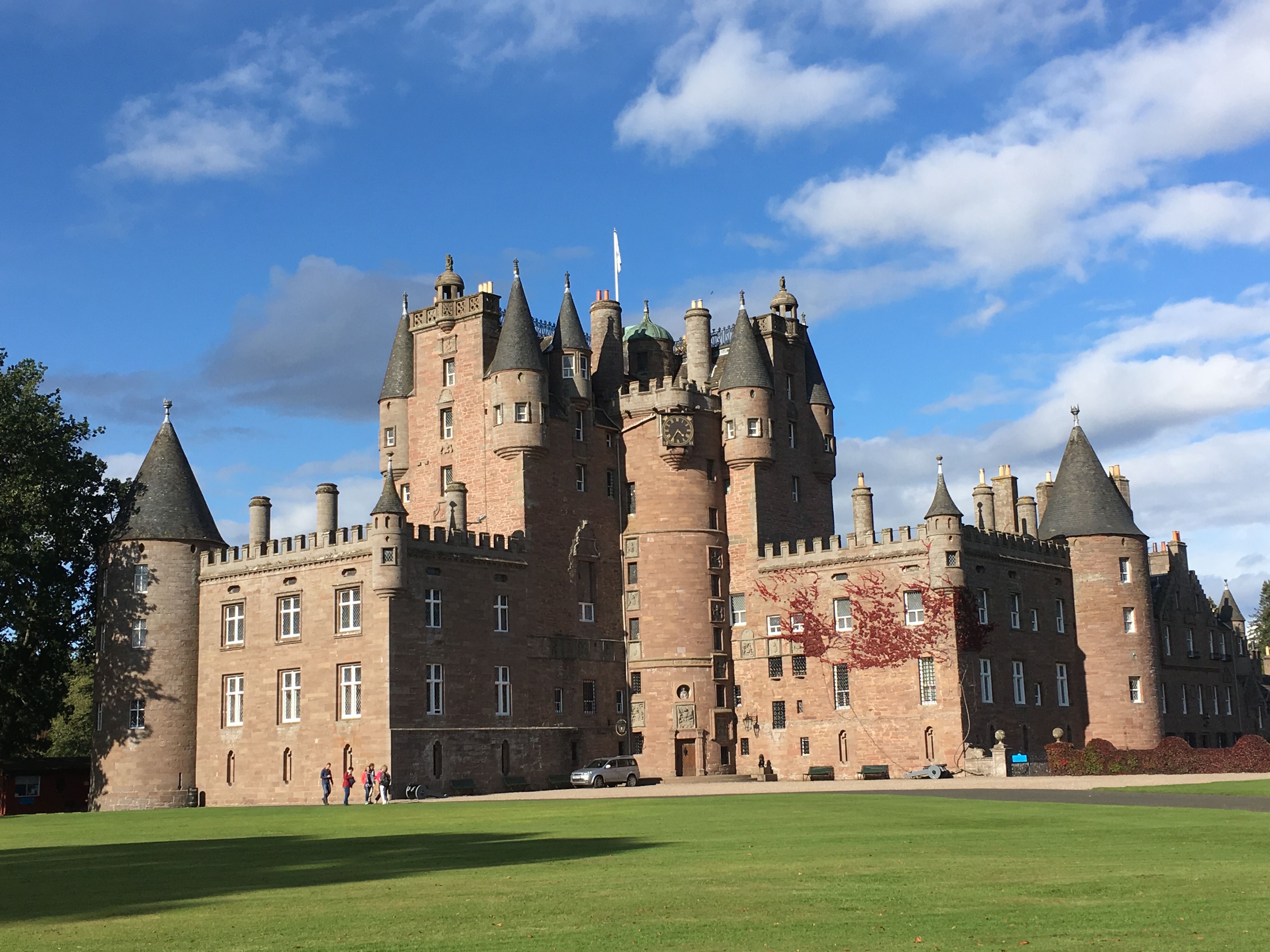 | Military in Germany
Kirriemuir
The birthplace of the great J. M. Barrie is most famous for its Peter Pan statues and the playwright's childhood home as well as his final resting place including what might be the prettiest tombstone I have ever seen. It is only a short walk up a hill that takes you to an adventure playground for children and the adjacent cemetery (interesting combination, I know). I stayed in a lovely B&B a few miles out and my host not only gave me a private tour of the town but also gave me a copy of Barrie's A Window in Thrums, which is said to be inspired by Kirriemuir. I definitely recommend staying here and having a cup of tea in the summer house overlooking their garden (the East is pretty much all gardens, deal with it) and the endless fields surrounding the property. Pure serenity. Admission to the birthplace museum costs £7.00 if you're not a NT member.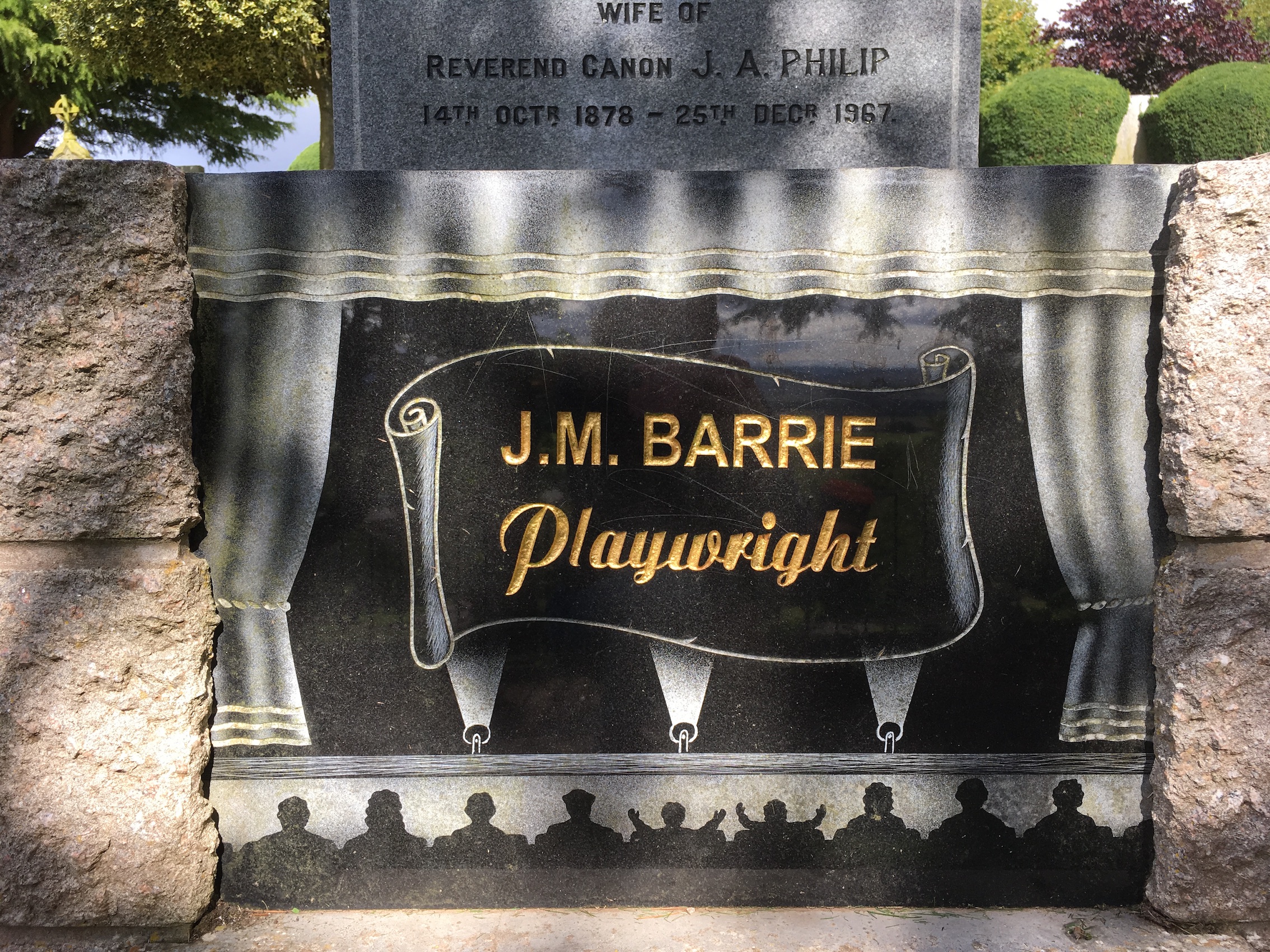 | Military in Germany
Drum Castle
Drum Castle is a mixture of eras as the tower house dates back to 1323, the chapel to the 1500s, the oak forest to the 1700s, the main mansion to the Jacobean era and finally a lower hall from the Victorian era, which was later converted into a library containing 4,000 books. The rose garden is split into quarters showing the different cultivations of roses between the 17th and 20th century.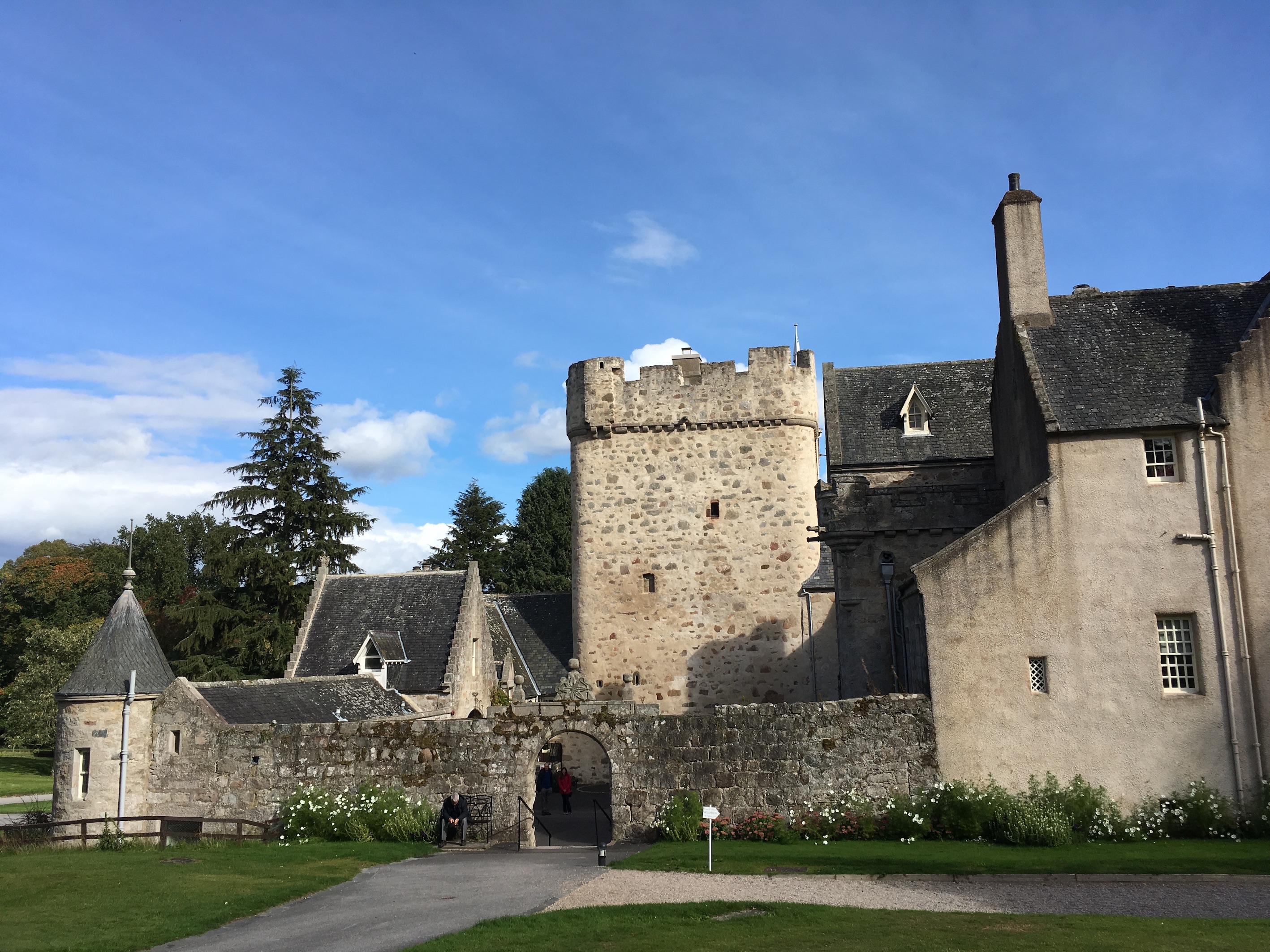 | Military in Germany
Aberdeen
Aberdeen ended up quite surprising me with its beauty. The Maritime Museum is a multi-story, award-winning museum on everything ocean related. Admission is free so it's definitely a must-visit. A number of cute cafés and restaurants as well as good shopping opportunities await here as well. To no one's surprise, my favorite café was Bonobo Café because they have a little rooftop terrace with lots of green and an in-house cat. Dogs welcome!
Crathes Castle
Painted ceilings, oak panels and more during a self-guided tour through this classic 16th century tower house but it's the outdoor premises that really takes the cake. The walled garden has lots of opportunities to sit and take in the scent, views and lack of noises. 6 marked trails of different lengths lead through a beautiful forest and along a river whose water appears dirty at first until you find out it's actually the color of tea (gotta love a euphemism). Admission costs £13.00 for non-members.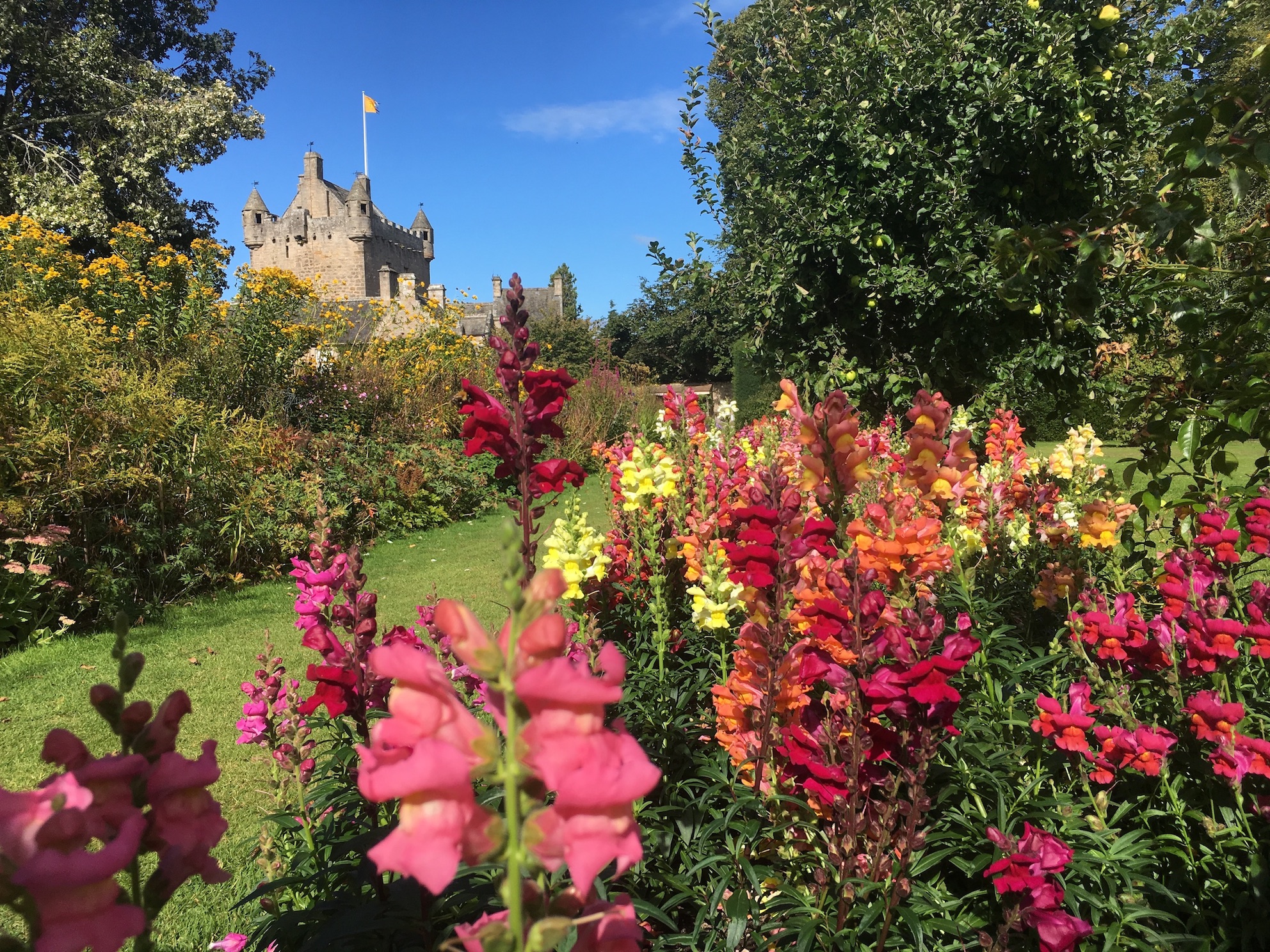 | Military in Germany
Craigievar Castle
Some say the pink tower castle inspired Disney's Cinderella Castle, others are adamant about Neuschwanstein being the true inspiration but I have been to both now and let me tell you: it doesn't matter. There is no artificial lightning above the ground floor because its original owners only handed it to NT under the condition that it would not be changed. This means stopping by on a grey day isn't advisable but makes it all the more special on a sunny day as the historical artefacts and rooms look exactly the way they would have hundreds of years ago. It dates back to 1576 and the exterior remains virtually unchanged since 1626. The interior can only be viewed via guided tour but you'll be thankful for all the background info it provides you with. What would nowadays be referred to as a rooftop terrace offers a lovely view of the surrounding hills. Admission costs £13.00 if you're not a member.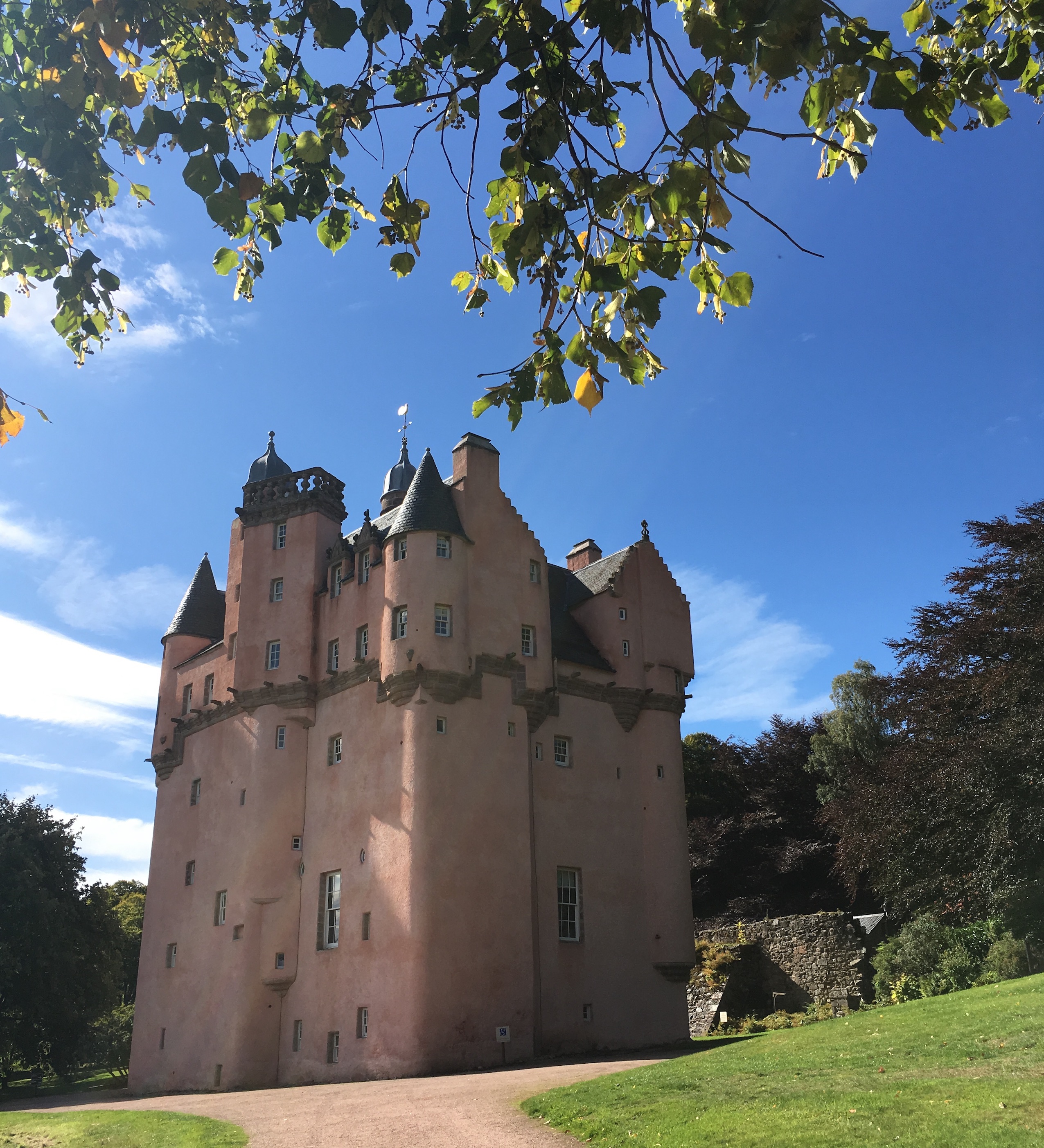 | Military in Germany
Pitmedden Garden
This beautifully designed garden dating back to 1675 really lives off sunshine so try to see it on a sunny day. There's also a Museum of Farming Life, which highlights the agricultural past of the area. The café invites you to sit outside and enjoy a hot soup or cup of coffee with this stunning view. Their annual 'cornkisters' event in September lets you purchase fruit and vegetables grown right here in the garden. Admission costs £8.00 if you're not a member.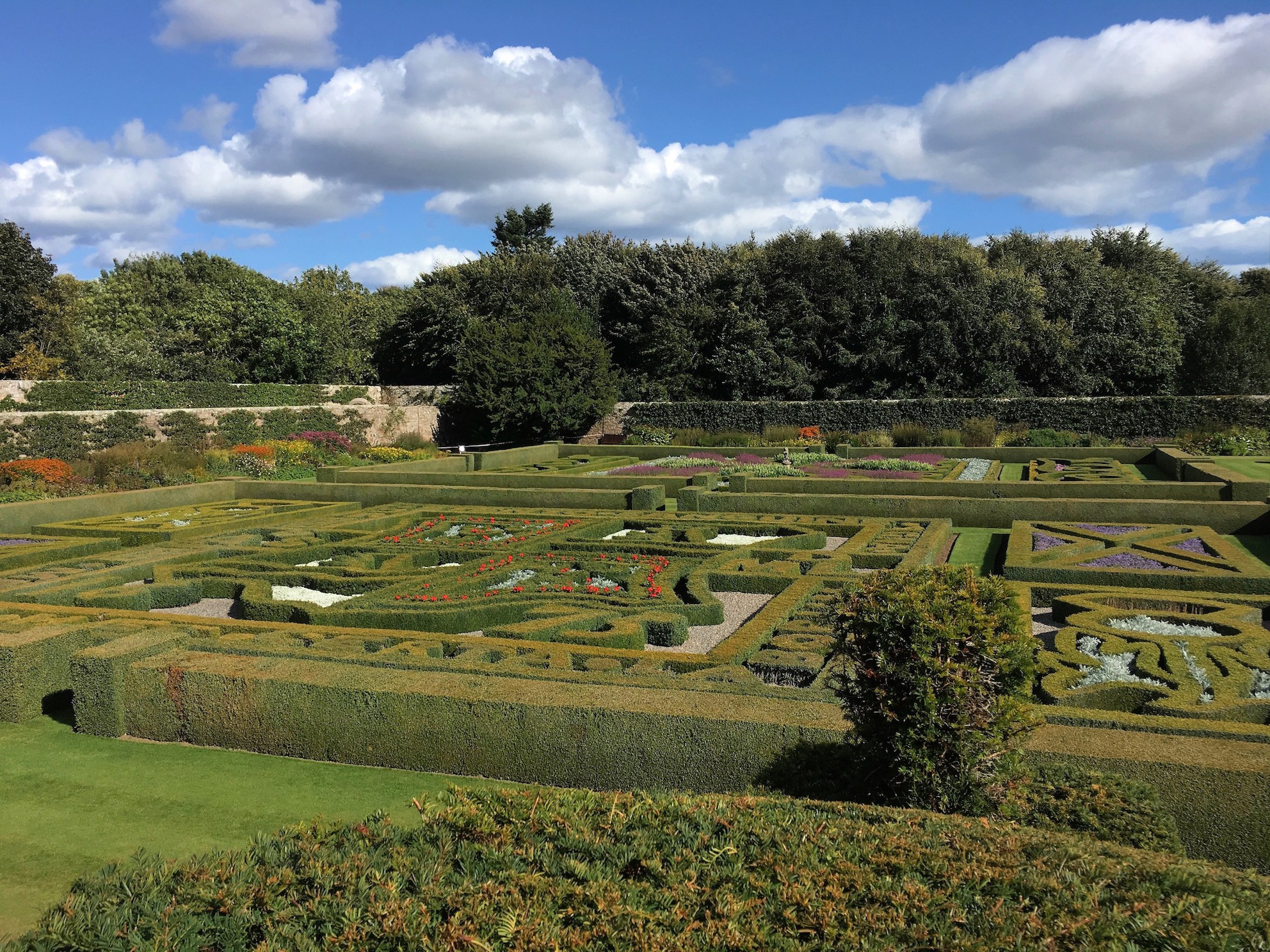 | Military in Germany
New Slains Castle
Sometimes referred to as Dracula Castle because Bram Stoker stayed here in 1859 and people rumor that it inspired the famous novel. Inspiration or not, it should not be missing on your itinerary. Walking through the ruins and imagining what it once looked like/ what secrets its walls keep is a great way to spend your afternoon. The view from the tower (which includes no security measures whatsoever and should therefore not be climbed if you're scared of heights) is absolutely breathtaking but just picturing yourself having breakfast overlooking the North Sea and these gorgeous cliffs is enough to make you understand why it's so famous. Parking and admission are free because frankly there's neither an official parking lot nor a specific entrance point.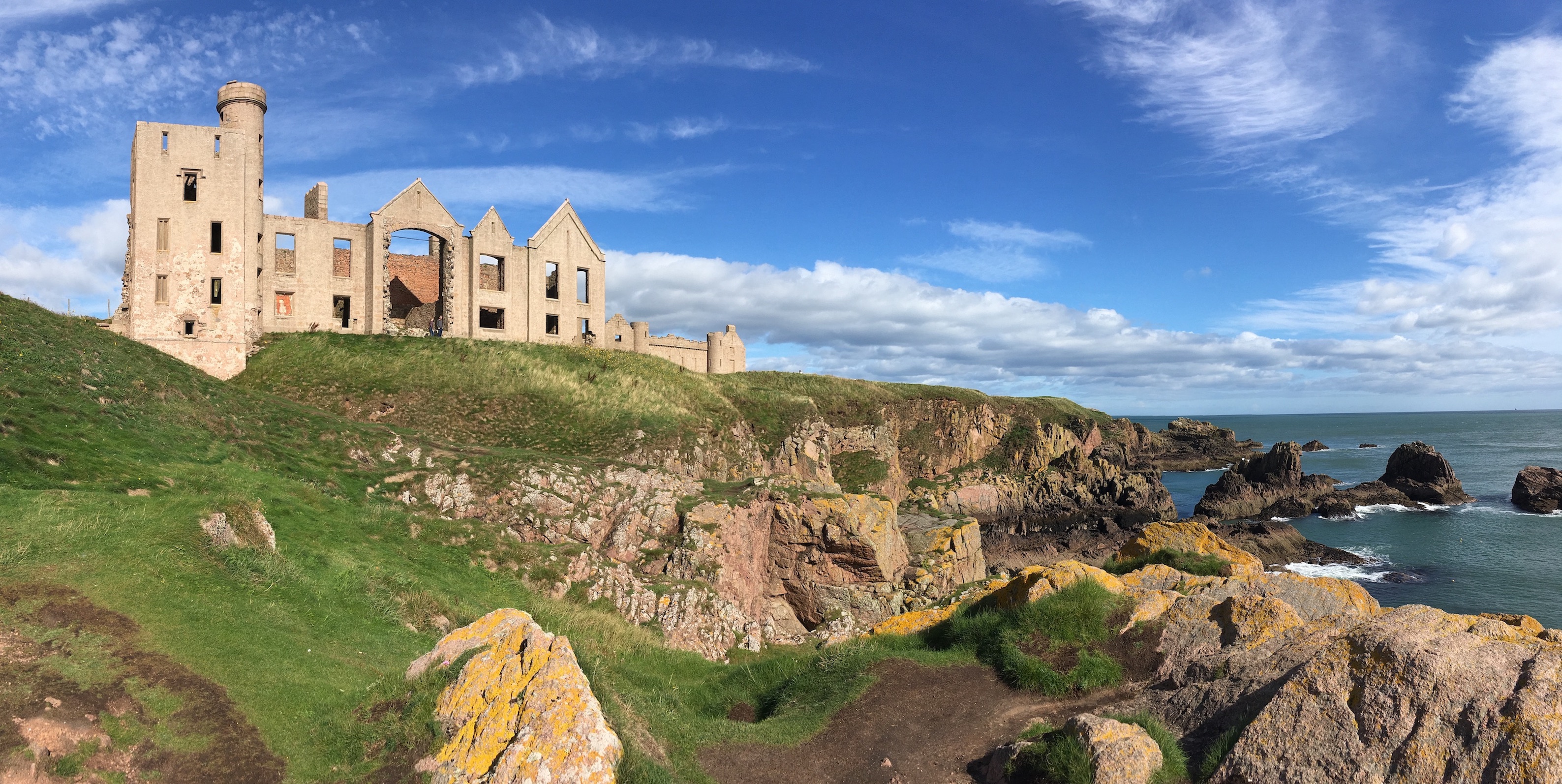 | Military in Germany
Newburgh Seal Beach
My friend likes to tell me I look like a seal so I wasn't about to miss an opportunity to hang with my family and don't let this blurry photo (or any photos of me for that matter) fool you- it's a lovely sight. Take a walk on the white beach and watch the seals enjoy the sunshine or perform their little choreographies in the water: it's truly mesmerizing and there's free parking on the premises.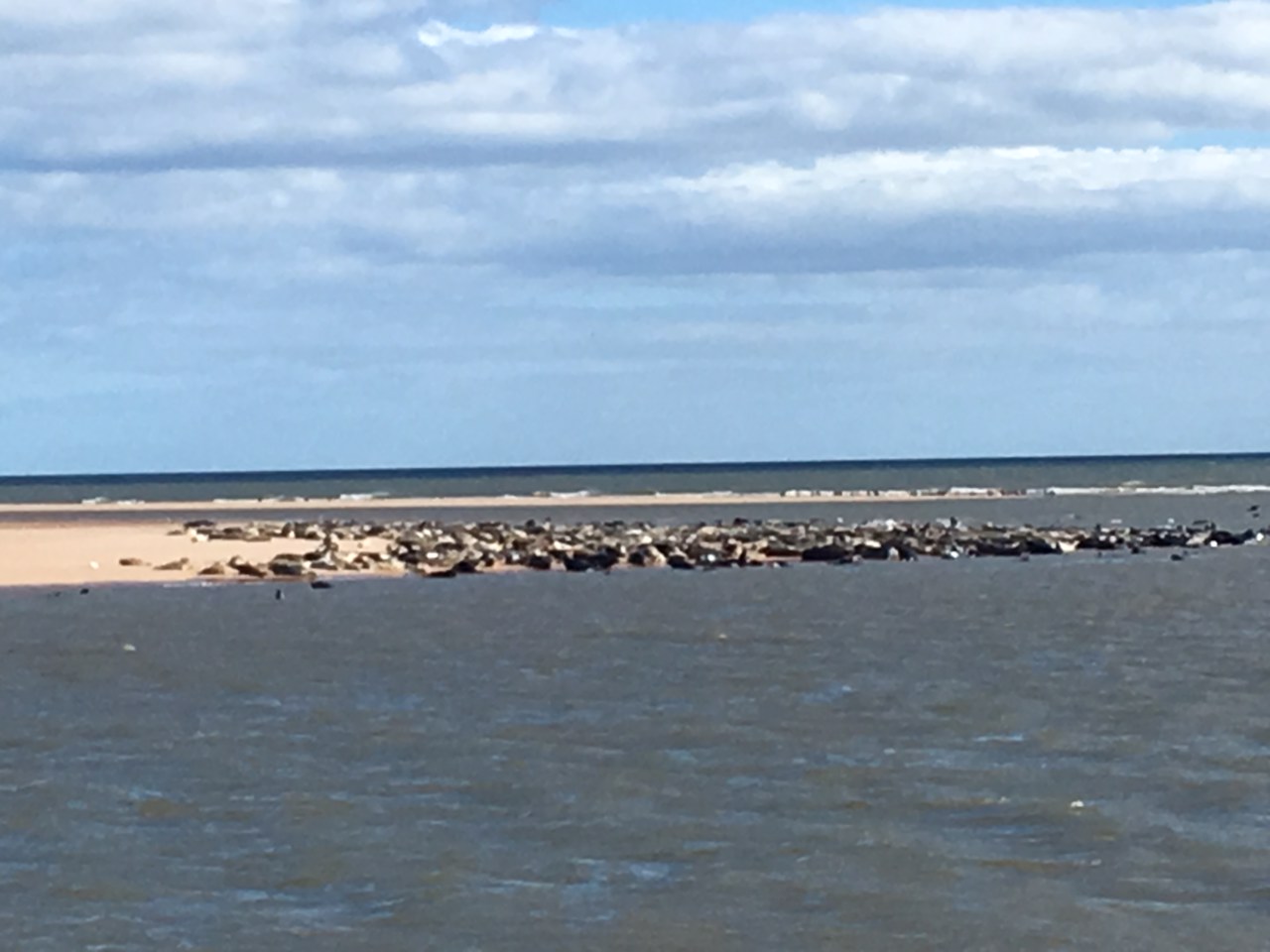 | Military in Germany
Fyvie Castle
Fyvie Castle may have been my favorite of them all; its eerie ghost stories and magnificent art as well as the large green hill it's throning on are a sight for sore eyes. Bonus: the tour guide was very cute, just saying. Nonetheless it was the walled flower garden that truly blew me away. These colourful Dalias were accompanied by fruit trees, herbs and all other kinds of happiness inviting you to sit in the sunshine with a book and revel in nature's glories.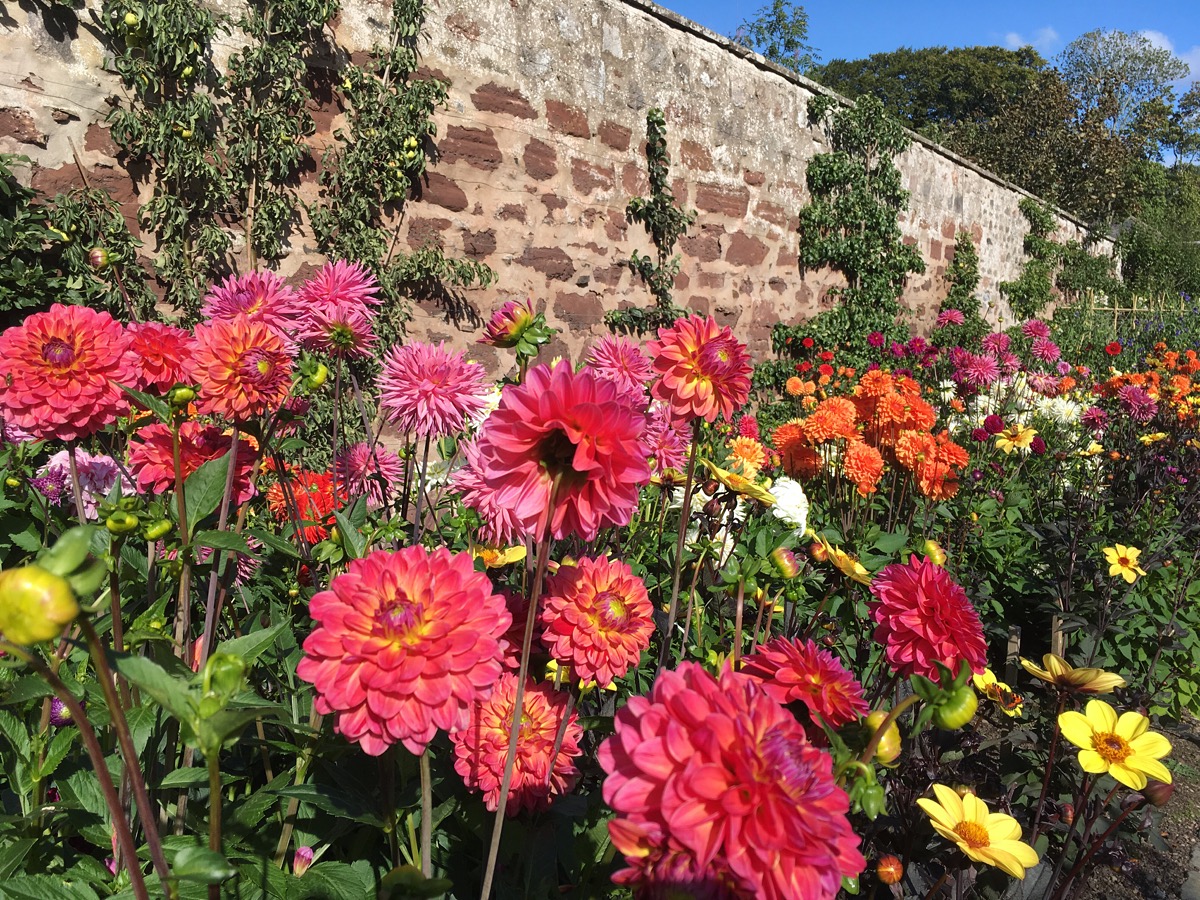 | Military in Germany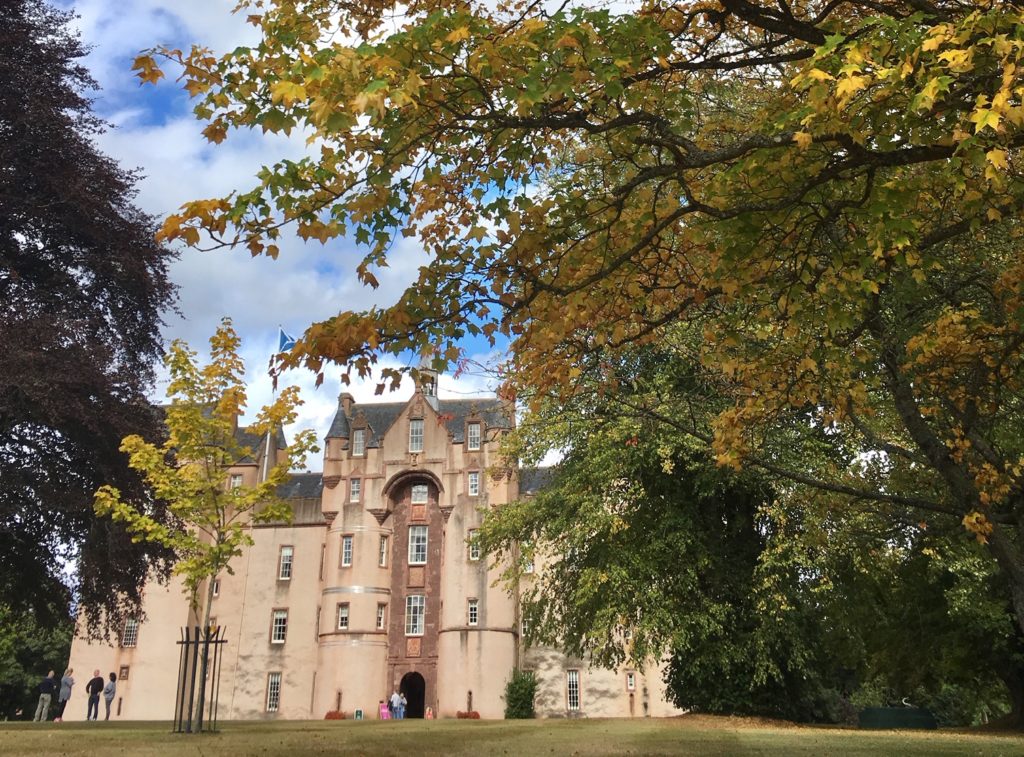 | Military in Germany
Leith Hall, Haddo House (see photo) and Brodie Castle are three more wonderful sites run by National Trust that I visited on my trip. You guessed it, they all have flower gardens, cute cafés and picturesque interiors. All three are north of Fyvie on your way to Inverness.
If you don't want your trip to end just yet, you can drive even further north than Inverness and see the famous Dunrobin Castle right on the coast. Admission costs £12.00, it's not owned by NT. Admission to the garden is free.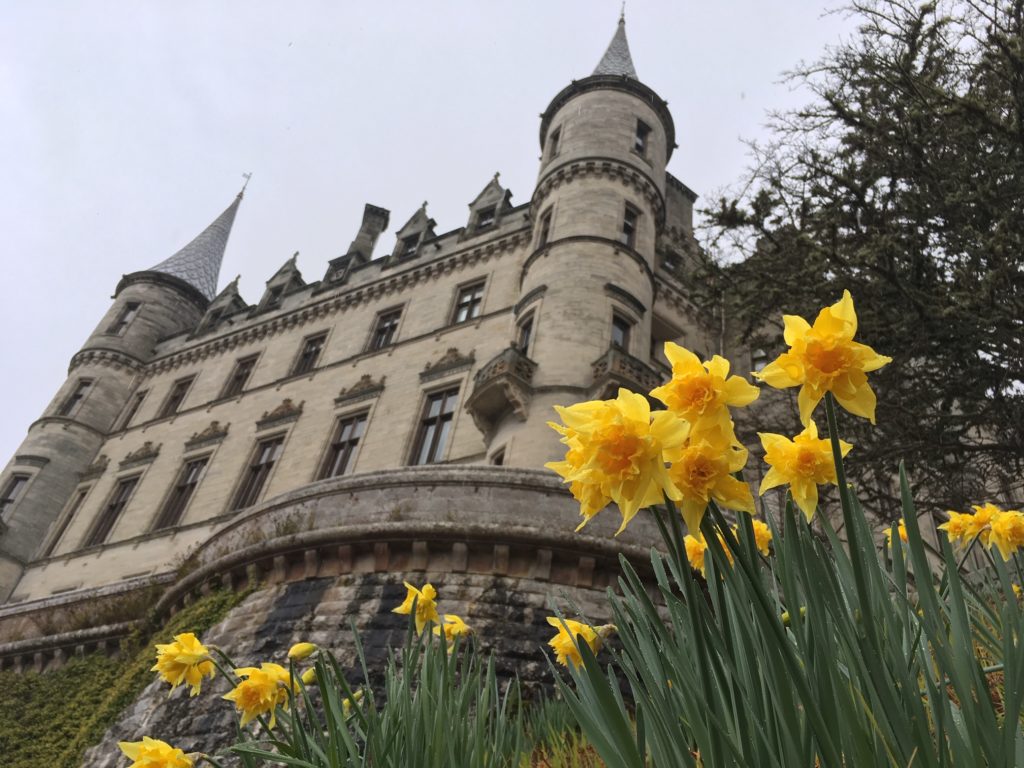 | Military in Germany
Cairngorms National Park
Mountains, Lochs, wildlife and more await on your drive back south through Cairngorms National Park. If you're not actually interested in castles but prefer spending your days outside cycling, hiking, wild water rafting, etc., this might be the perfect destination for you. Whether you're just passing through or staying for a while, definitely stop by the Mountain Café in Aviemore. They bake all their own cakes and make delicious soups, sandwiches and daily specials. The Scones with homemade jam and clotted cream are absolute heaven.
While driving through Cairngorms you can also visit one last castle, Blair Castle, which dates back to 1269 and has huge grounds with (fenced in) deer, the UK's second largest tree, a picturesque walled garden and much more.
Bookmark This Page Today for Exclusive Deals
Where to Stay
Check out Airbnb and booking.com for cute B&Bs and cottages along the road. I stayed at The Sail Loft Bunkhouse in the small village of Portsoy, which was right on the beach, impeccably clean and had a well-equipped kitchen as well as an outdoor seating area overlooking the ocean. They also have a wooden hot tub in their little garden. Perhaps the best hostel I stayed at during my entire trip- they have double rooms as well.
Featured image credit: Francesco Dazzi / shutterstock.com
Author's profile: Leonie is a poetry-loving literature student with a passion for small towns, road trips, and self-timering photos of her back where she acts like she has no idea a photo is being taken even though she just spent 25 minutes leaning her phone against a patch of grass. When she isn't hopping from one bargain flight to the next, she is making sure you're hanging with the locals and staying updated on events in your area.
View this post on Instagram