Photos by Martin Kaufhold
The English Theatre in Frankfurt, the largest English language theatre in continental Europe, was founded in 1979 by three Americans and one South African and has been enchanting audiences ever since. The casting is done in London or New York with a professional cast of all native speakers. Their current musical production, Sweeney Todd- The Demon Barber of Fleet Street, is nothing short of brilliant. It only premiered two weeks ago and I've already seen it twice so I feel entitled to tell you that you do not want to miss Stephen Sondheim's gruesome masterpiece.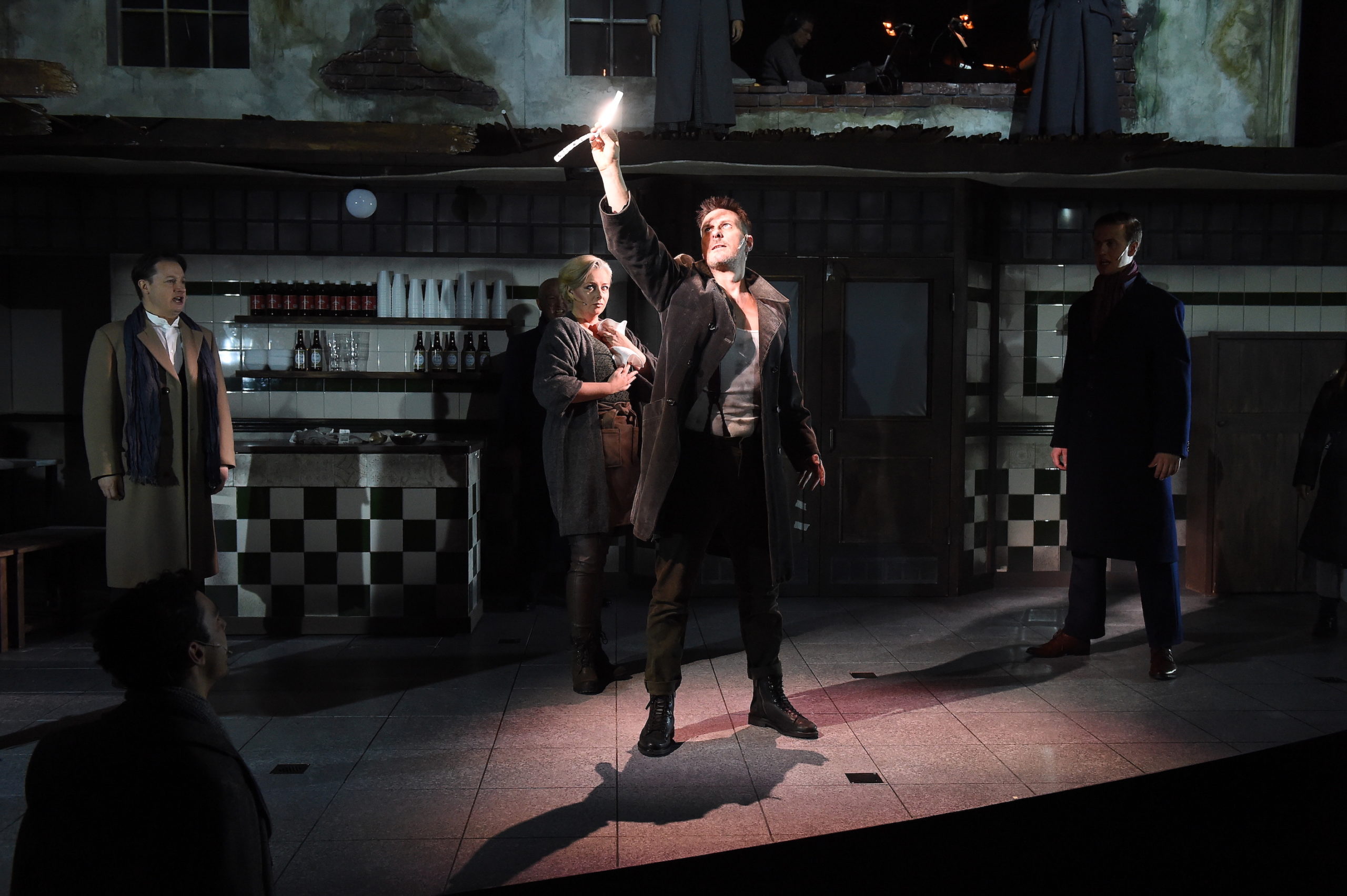 Martin Kaufhold
The ensemble is impeccable, Stephen John Davis's gruesome Sweeney Todd has you shivering in your seat while Sarah Ingram's Mrs. Lovett never fails to make the audience laugh even during the spookiest scenes. Though they may not be responsible for the musical's fantastic soundtrack (thank you for your service, Mr. Sondheim), the whole cast's phenomenal performances make this an absolute must-see that will have you wondering whether you took a wrong turn on your way to Frankfurt and ended up on Broadway instead.
Don't believe me? I told my seat neighbor that I've seen the English Theatre's last three musicals at least three times and during the break he came up to me to tell me that he gets it now. Believe him.
Storyline
Young barber Benjamin Barker lives in London with his wife, Lucy, and baby girl, Johanna, when a cruel judge spots his wife's beauty and has Benjamin exiled. 15 years later, he returns with a new name, Sweeney Todd, to learn that Lucy poison herself and Johanna is held captive by the judge. Together with the witty Mrs. Lovett, he comes up with a wicked plan to get his revenge and give her pie shop business a little lift in the process.

Splash Zone
To add extra excitement to your visit, you may book tickets for the SPLASH ZONE. Armed with a chic styling cape, you can either sit directly on stage with actors frequently singing directly to you, sharing the occasional meat pie and a few splashes of shaving cream, or sit in the first row and go home covered in fake blood (the mess is minimal, trust me, I have closely observed the victims).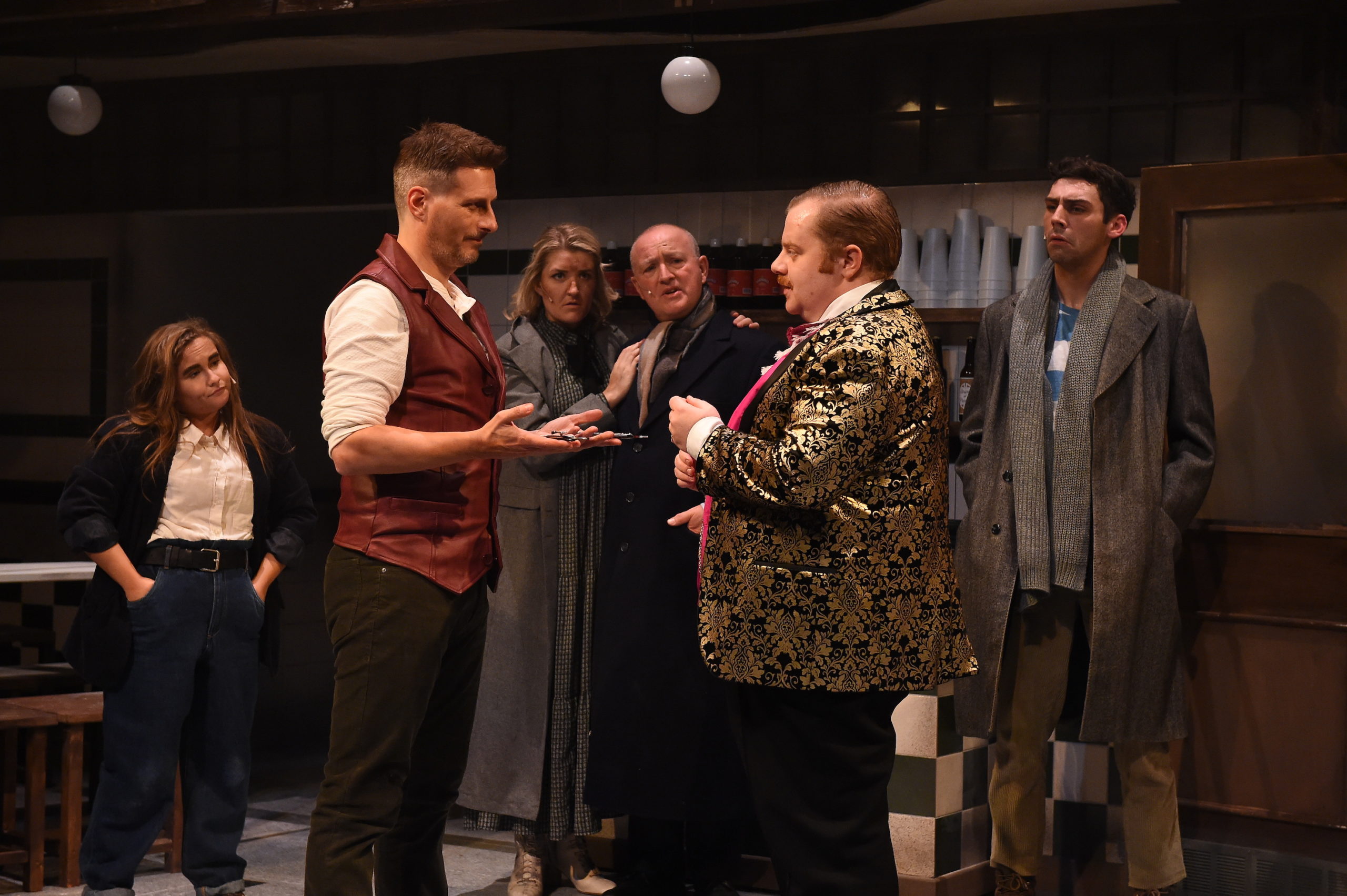 Martin Kaufhold
The final performance will be on February 9. Learn more about the English Theatre here: militaryingermany.com/english-theatre
Go to their website to buy your tickets online starting at €42; €22 with military discount.
P.S. In addition to six shows each week, Tuesday through Sunday, the English Theatre offers a wide variety of other events such as monthly poetry slams, readings, film viewings, and parties at the theatre's bar, James.
Author's profile: Leonie might be a die-hard musical theatre fan but it is her life's mission to drag all of her friends to the English Theatre and so far even the most cynical ones have left it absolutely elated.