Summer festivals are the best way to introduce yourself to German culture and international customs. Whether you've just finished in-processing or you missed some of these last year, take heart, there is a lot to do this summer in Stuttgart.
Upcoming Events
Here is a list of great street festivals you shouldn't miss…!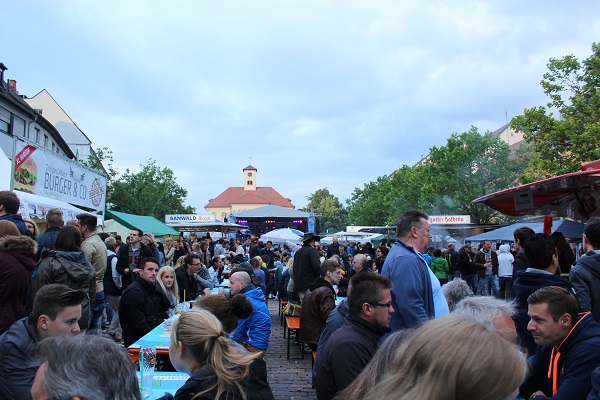 © Wendy Payne
Sindelfingen International Street Festival: June 17-19
Last year we had visitors from out of town and we took them to this lively, delicious festival. It filled the streets of Sindelfingen with great music and food from the Caribbean, Africa, Indian and basically, all over.
I recommend taking the train and avoiding parking lots, which many were closed off. The S60 train goes right there, off the S1.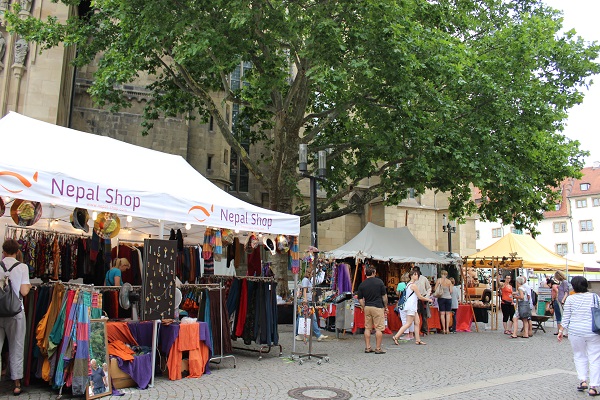 © Wendy Payne
Backnang Street Festival: June 24-27
If you miss the Sindelfingen Street Festival or you'd like to hit them both, the Backnang Street Festival has five music stages with new and young bands playing music throughout the day. Food trucks and kiosks are dotted throughout the town.
Also located on the train line, I recommend taking the train for this event too. Beer and wine are readily available as well as other interesting summer drinks like a "Hugo" (a refreshing mix of Elderblossom syrup, Sekt (Germany's champagne) and bubbly water.) Remember, a "Pfand" or deposit for your glass is quite common at festivals. Once you return your glass, you'll receive change back. Most times, it's just €1 or less. You may even decide to keep the glass as a souvenir.
Hamburger Fish Market: July 7-17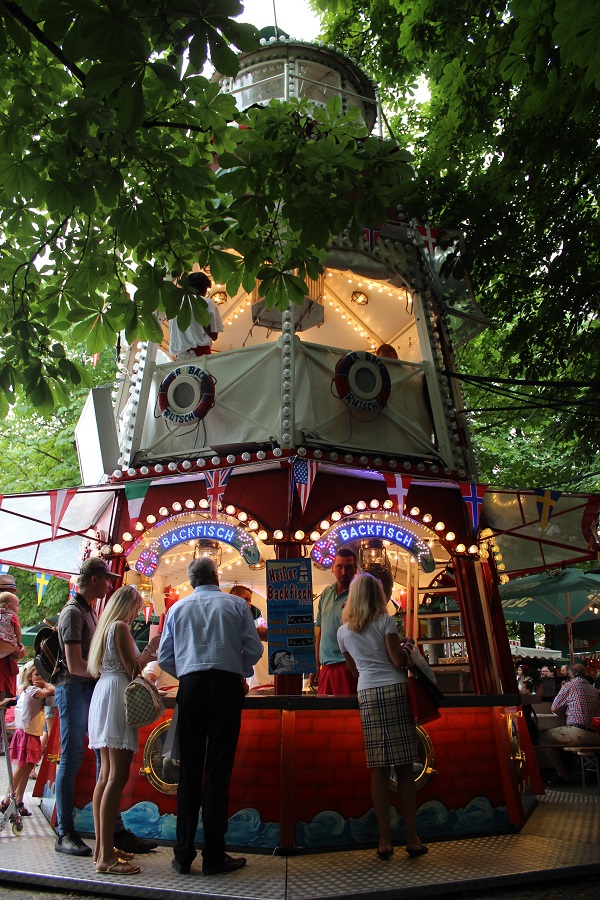 © Wendy Payne
My family loves fish, so this was an absolute hit with my fam! We loved walking from tent to tent trying the different kinds of fish coming from the Black Sea region of Germany.
Fest goers had lots of fun as bands played randomly everything from 50's music to Gaelic Irish music. Also an awesome lighthouse was brought in to create a maritime decor.
Because this festival is located in the Karlsplatz, right downtown in Stuttgart Mitte, I also recommend taking the train. For more fun things to do in downtown Stuttgart, click HERE.
Böblingen City Fest: July 8-10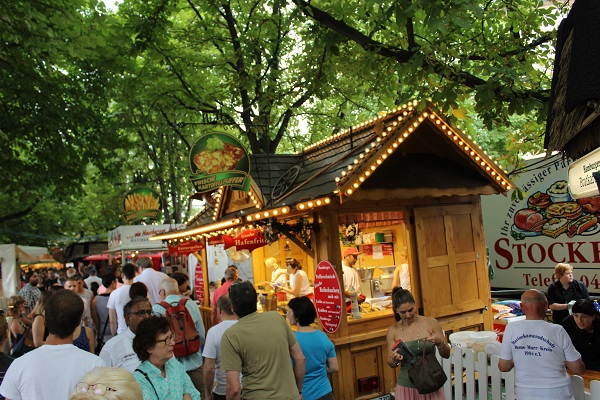 © Wendy Payne
The largest city fest in Böblingen is filled with music and gastronomic delights! It is kid and family-friendly as well as the musicians rock into the night.
Since this festival is so close to Panzer Kaserne, some of you may just walk down to the lake to enjoy the day.
Stuttgart Summerfest: August 4-7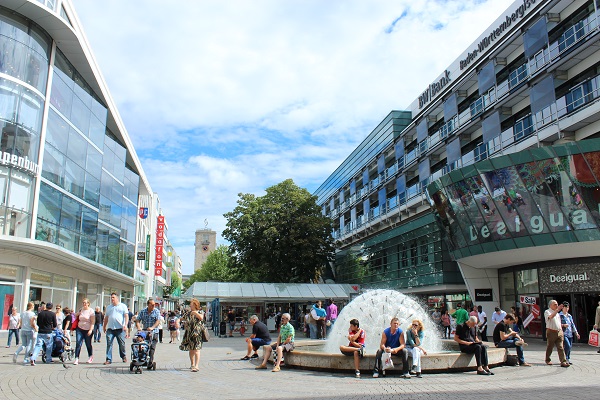 © Wendy Payne
In the middle of summer in downtown Stuttgart, the city hosts a super fun summer fest that is so cool. There are over 35 bands, five stages and four nights of music. This festival is set on the Schloßplatz, where the castle fountain and park are located. Bring a blanket, some folding chairs and find a seat among the park crowd.
Take the train to the Hauptbahnhof (main train station) as it's only a five minute walk down the Königsplatz to the Schloßplatz. Programs and times are available through the hyperlink above.
Stuttgart Weindorf: August 24-Sept 4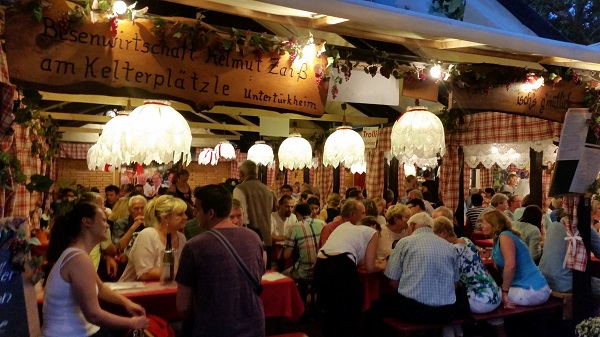 © Wendy Payne
This other Stuttgart street festival (held in the Altstadt) highlights Swabia's vintners with wine tasting, food pairing and more. Last year we went at night and several of the wineries set up restaurant-style portable fest buildings that were highly decorated.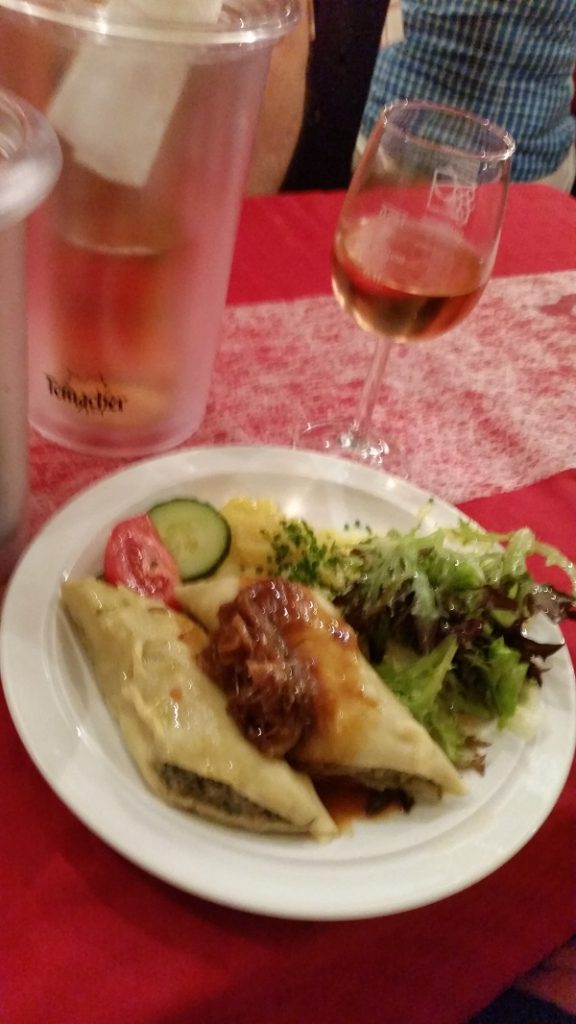 © Wendy Payne
Our lace tablecloths, fine china and professional waitstaff made us think we were eating in an elegant restaurant, not at a fest table on cobblestone. If however this is not your fancy, no problem, little round top tables are set around the square for you to enjoy more than one glass of vino.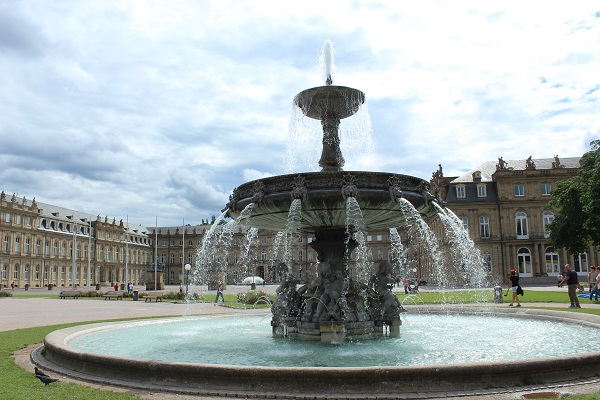 © Wendy Payne
At this fest food is just as important as the wine, and each vintner concentrated on preparing a food-pairing menu that seemed to be an art form.
Some Helpful Tips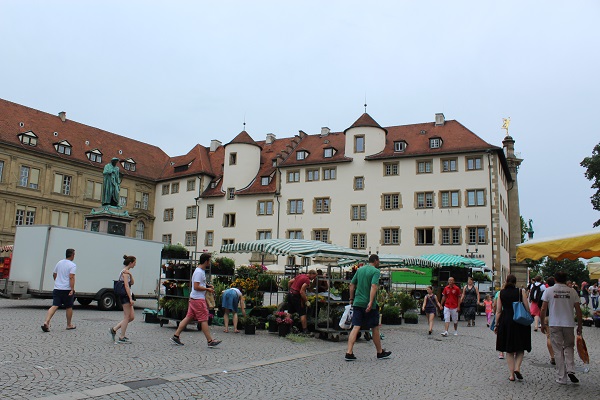 © Wendy Payne
Most local festivals like these are planned a year or more out, so they typically are not postponed or cancelled. These events happen whether it's rain or shine or whatever weather comes our way.
There is sometimes a small entry fee per person but most are free.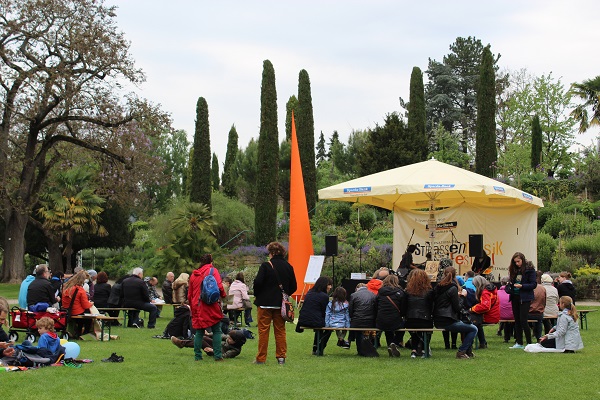 © Wendy Payne
It's best to go with friends. Traveling in groups is not only fun but smart. Also practice personal safety measures like not carrying large amounts of cash and knowing your surroundings.
As summer fast approaches, there is no doubt the city of Stuttgart and neighboring towns are gearing up for their popular and fun street festivals!
Author's Profile: Wendy Payne is a military spouse and lives with her family in Stuttgart, Germany. She is a freelance writer, blogger and photographer. She also enjoys gardening, hiking, yoga and sharing Europe with people.
Featured Image Photo Credit:  © Wendy Payne