Mettlach is a lovely city situated on the River Saar in Saarland. The town is most known for its porcelain, and also offers beautiful river views, beautiful museums and fun shopping.
Porcelain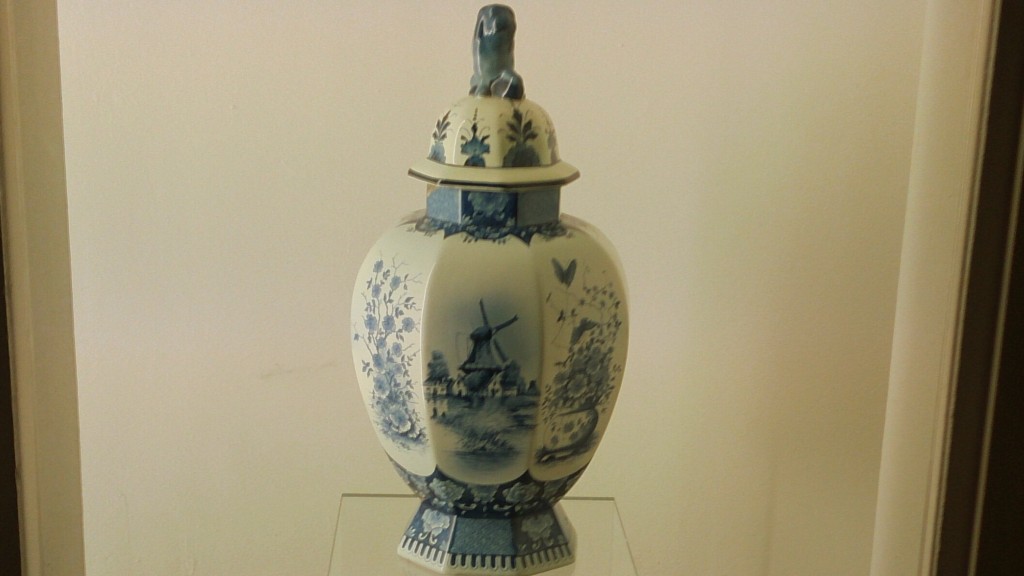 © Kelly Lauer
The famous porcelain and crystal company, Villeroy and Boch, is headquartered here in an 8th century abbey. Inside the abbey, tourists can explore the Discovery Center which contains a museum of ceramics (including chamber pots used by kings and emperors) and a tableware exhibit with life-size porcelain models. Admission to the Discovery Center is €4.50 per person. Opening hours can be found on their website.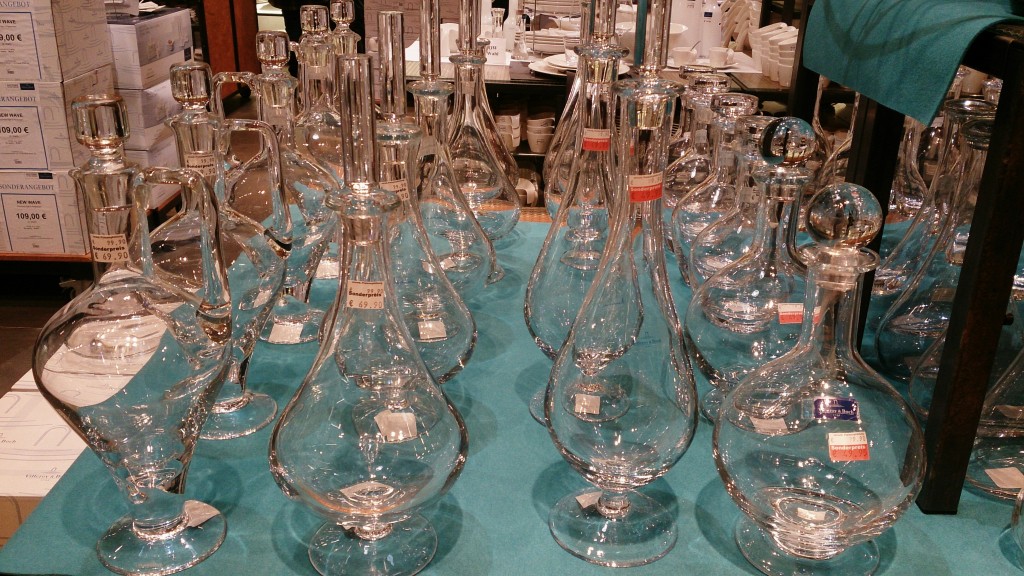 © Kelly Lauer
You can also shop the Villeroy and Boch store located in the historic old part of town or the outlet store which is a three minute walk from the abbey.
Abbey Park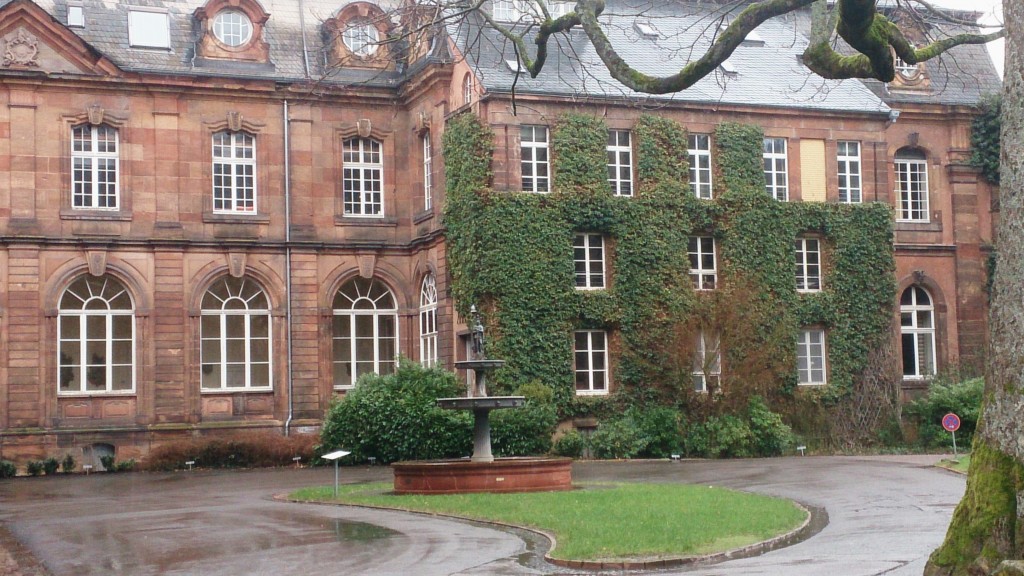 © Kelly Lauer
Behind the Villeroy and Boch Abbey is a park with an English-style garden and pond. In the spring, the garden is brightly colored and very picturesque.
The park also features the "Old Tower" dated back to 987 which was built as a small octagonal church.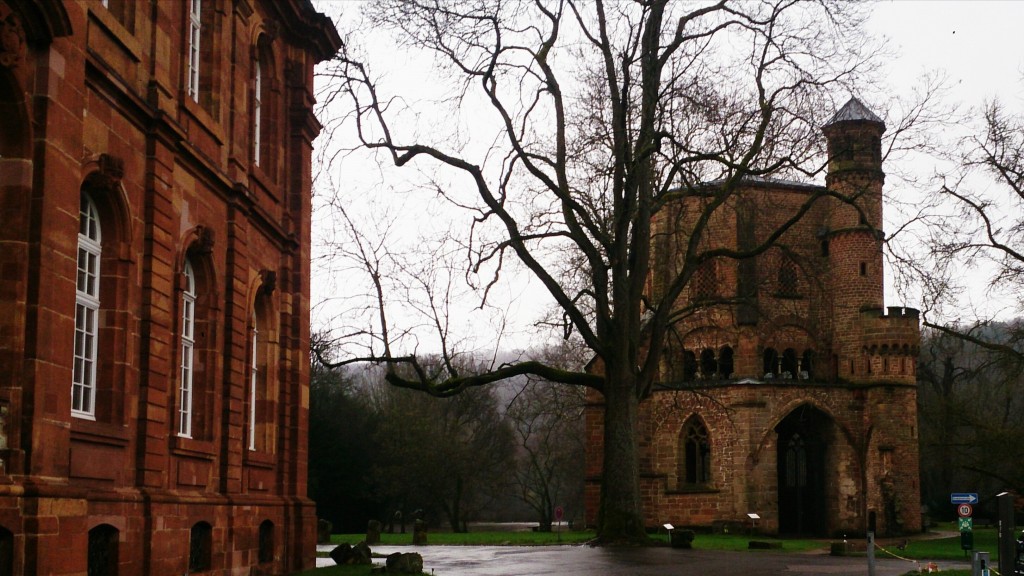 © Kelly Lauer
Notably in the park is a 14 meter high ivy-covered figure called "Earth Spirit."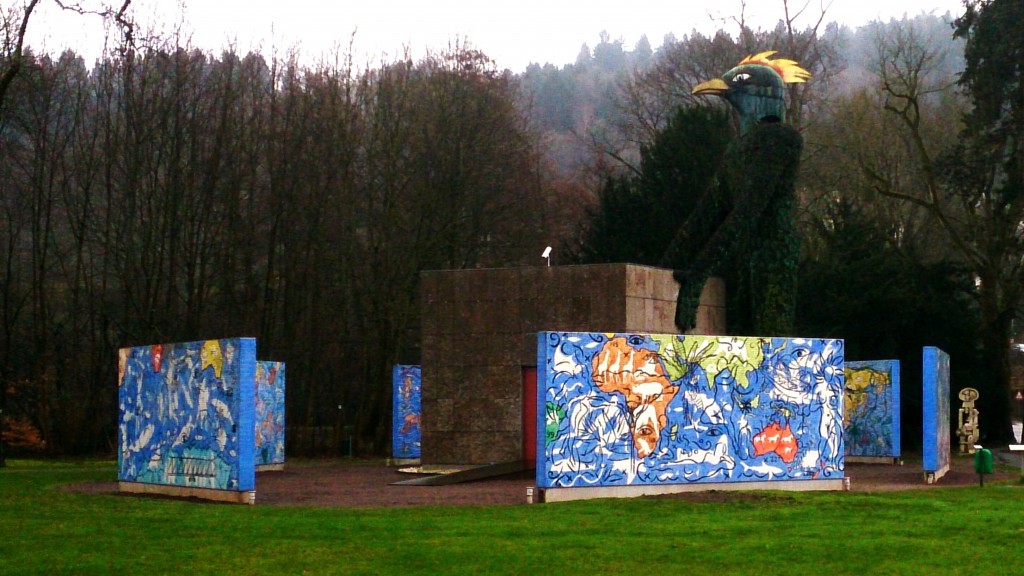 © Kelly Lauer
The statue is surrounded by mosaic walls designed by Villeroy and Boch which depict the "World Map of Life."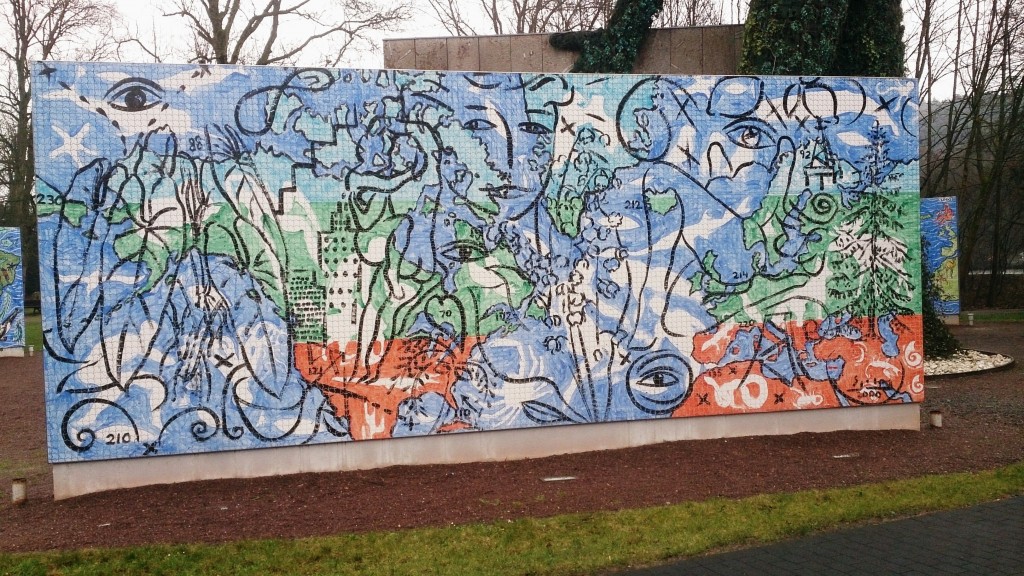 © Kelly Lauer
Shopping
There is lots of shopping beyond porcelain in the center of town, walking distance from the Villeroy and Boch abbey, including American brands like Laura Ashley and Lands End Outlet.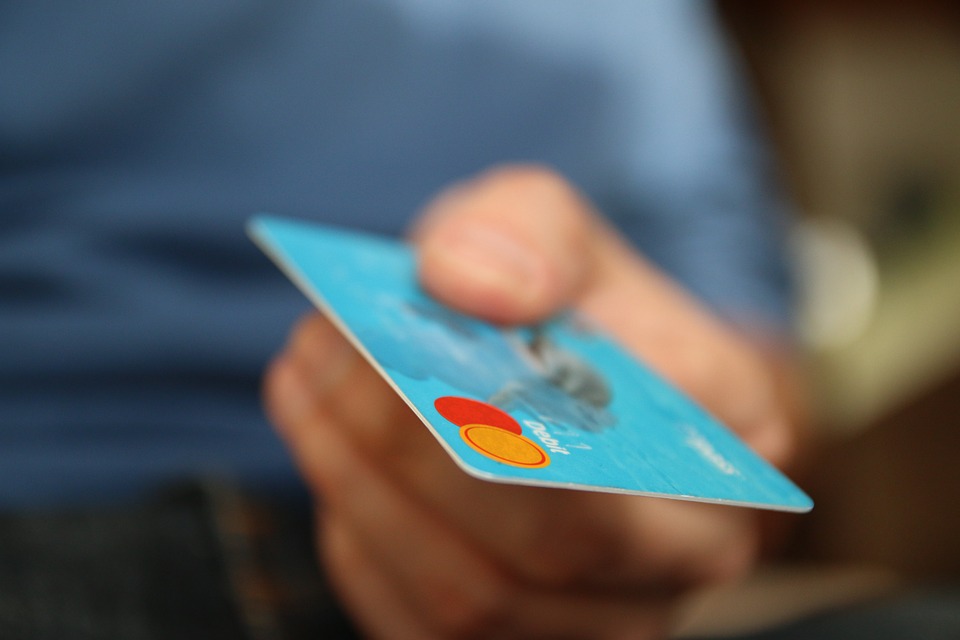 © Pixabay-jarmoluk
It's easy to spend a day popping in and out of shops and cafes along the main drag.
Where to Eat
A 20 minute walk from the Villeroy and Boch headquarters is Ziegelberg Castle. The castle, located at Am Ziegelberg, 66693 Mettlach, was built in 1878 for Edmund von Boch and is now a restaurant with a rich historical feel.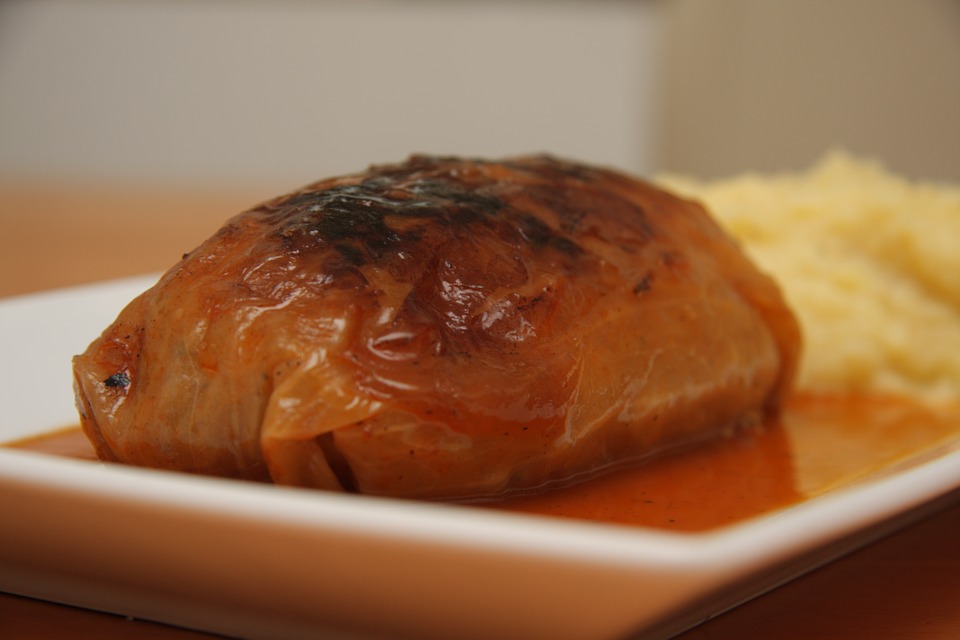 © Pixabay-dbaezol
The menu may be a bit sophisticated for children, but for adults looking for an elegant meal, this is a good option. The restaurant is open Tuesday through Sunday from 10 a.m. to midnight.
How to Get There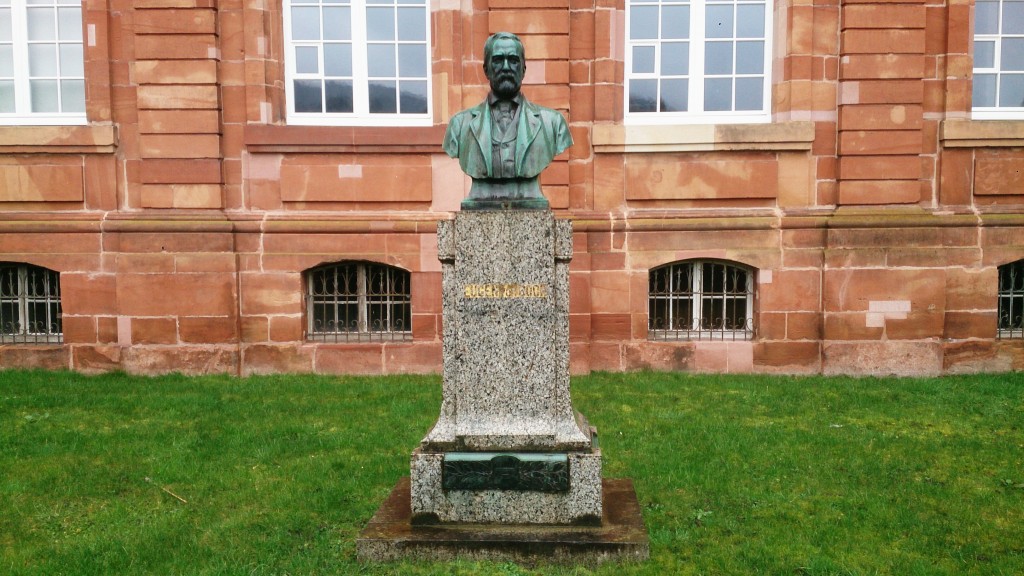 © Kelly Lauer
Villeroy and Boch headquarters is located at: Villeroy und Boch, Saaruferstraße, 66693 Mettlach.
Mettlach is reachable by car or train. It is over a 1 hour drive from Kaiserslautern, 2 hours from Wiesbaden, and 3 hours from Stuttgart. For information on train times and costs, click on DB Bahn.
Author's Profile: Kelly is a DOD wife, devoted dog-mom, a mediocre cook, a whiskey aficionado and an avid traveler who's exploring the Kaiserslautern area with dog and husband in tow.
Featured Image Photo Credit: © Kelly Lauer