When we moved into our home, our landlord informed us that hunting wild boar was a popular pastime in our village. Of course, we haven't seen the slightest hint of a boar in three years. But perhaps this awareness of living "amongst wild beasts" has left me with a skewed perception of my survival skills. That might explain why I packed up my husband and dog and brought them to a wolf park.
Park Overview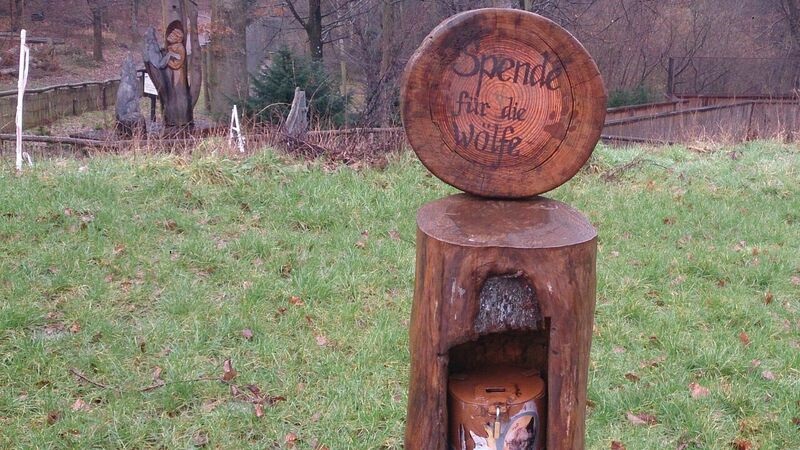 © Kelly Lauer
Wolfspark Werner Freund is a FREE park in Merzig, Germany which features eight different varieties of wolf. The park offers free parking and an expanse of around 20 km of walking paths in a beautiful wooded setting. The park is open daily (rain or shine) from 8 a.m. – 5 p.m. Dogs are permitted in the park on a leash. (As always, use your best judgment.)
Inside the Park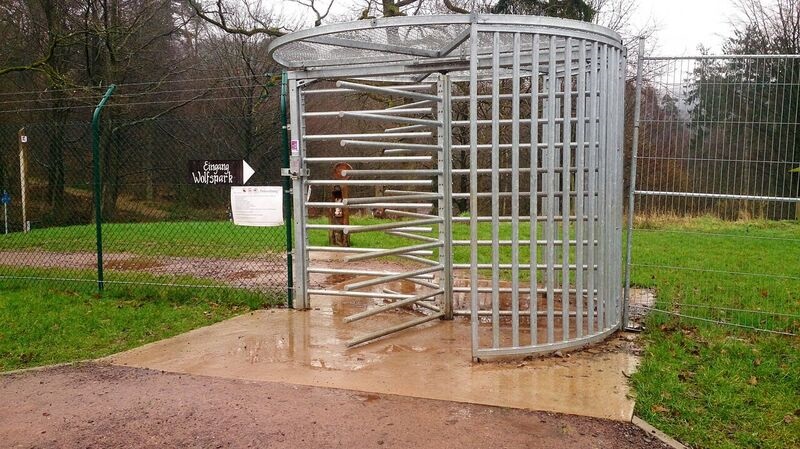 © Kelly Lauer
Entrance to the Wolfspark had me a bit nervous. The turnstile made me think that maybe we were entering a wolf enclosure where the animals would not be separated from humans. There is no ticket booth, and no employee to provide instructions. It seemed to be a park "for wolves, by wolves" which left us wondering if we were visitors or lunch. My husband and I flipped a coin to see who would go in first (and make sure that we could exit freely). I led the pack, trying to think of any survival lessons that could be gleamed from Red Riding Hood.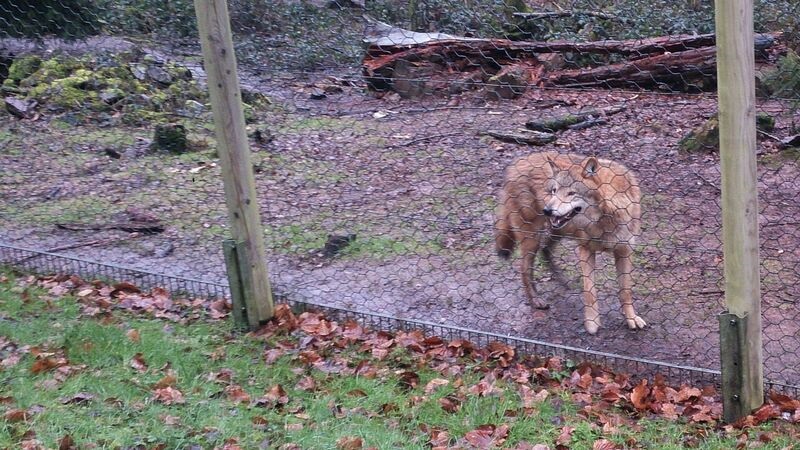 © Kelly Lauer
Inside I was relieved to see that wolves are kept in large gated areas off the pedestrian path. It resembles a more rustic version of Jurassic Park. Although–to my knowledge–no deadly animals have escaped in this park. It's actually quite peaceful and the majestic animals seem to welcome guests. There are even large wooden forts at either end of the park where you can climb to get a better view of some of the animals.
Trip Highlights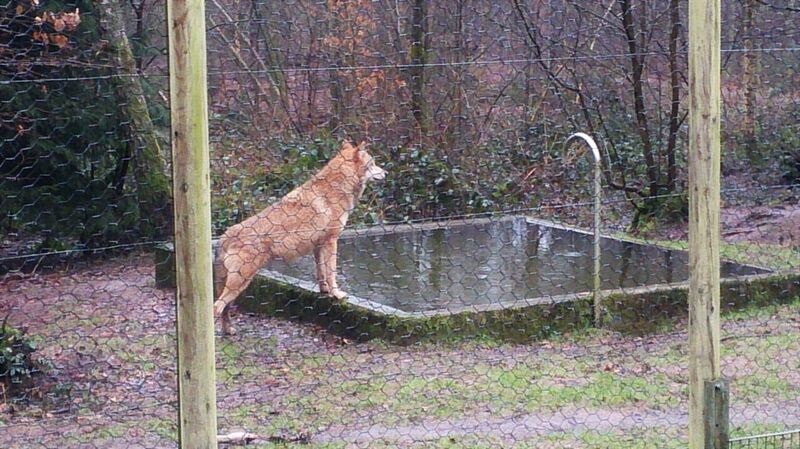 © Kelly Lauer
The caretakers here raise the wolves from pups and if you visit in the right time of year (spring) you might be lucky enough to catch a glimpse of the kindergarten. On our February visit, we saw one very pregnant timberwolf. We may have to head back this summer to see her offspring in person!
Another highlight for kids is when the wolves howl. The arctic wolves in particular are prone to howling to greet visitors, but at certain times of day (morning and evening), the whole park ignites with guttural, unison, howls.
For a closer look at wolf interaction, join one of the guided tours of the park, which are offered the first Sunday of the month at 4 p.m. outside of the arctic wolf exhibit. The tours are only offered in German, but it offers an opportunity to see the wolves interact with the humans who have raised them. It is especially exciting on feeding days.
How to Get There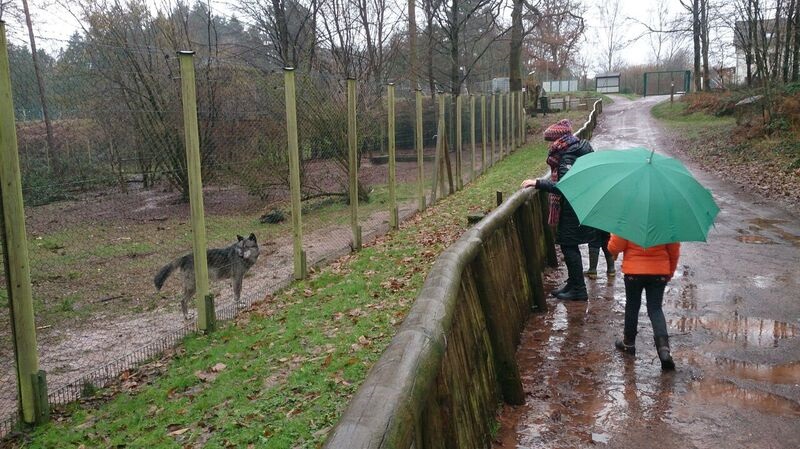 © Kelly Lauer
Address: Wolfspark Werner Freund
Waldstraße 204
66663 Merzig
Wolfspark Werner Freund is located about 1 hour from Kaiserslautern, 2 hours from Wiesbaden and 3 hours from Stuttgart.
Author's Profile: Kelly is a DOD wife, devoted dog-mom, a mediocre cook, a whiskey aficionado and an avid traveler who's exploring the Kaiserslautern area with dog and husband in tow.
Featured Image Photo Credit: © Kelly Lauer