One of the most fun things to do in Germany is a wine tasting or Weinprobe (pronounced VAIHN-pro-buh). Since about 60 percent of all German wine is produced in the state of Rheinland-Pfalz, residents of the KMC are in the middle of a wine tasting wonderland. The Rheinland-Pfalz (in English, it is Rhineland-Palatinate) contains six distinct German wine growing regions: Ahr, Moselle-Saar-Ruwer, Middle Rhine Valley, Nahe, Rheinhessen and Pfalz.
Those of you that live in the Wiesbaden area are right on the Rheinhessen winegrowing region, and you are a stones throw from the Rheingau and Nahe wine growing areas as well, so from your vantage point, there are also a lot of choices.
Residents in the Stuttgart area are closest to the Württemberg wine growing region, but the Baden region is not far away. Keep driving north out of Stuttgart, and you'll enter the Franken winegrowing region.
See a map of German winegrowing regions here.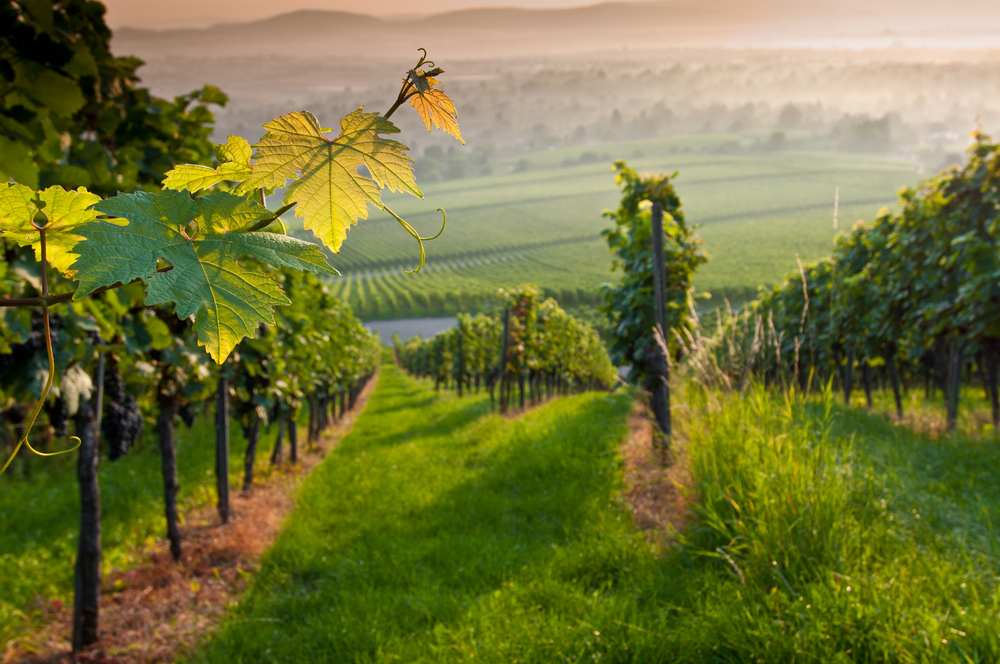 Bernd Schmidt / shutterstock.com
Most German wineries allow you to taste their wine at no charge. It is advisable to pick a winery, find their website and either call them or send them an email to make an appointment. If you plan to do a Weinprobe on a Saturday, you often do not need to make an appointment if you arrive at the winery between about 10:00am. and 3:00pm, but it is always best to check first.
Winegrowing is almost always a family affair. If you arrive during the grape harvesting season (September and part of October), the family may be hard at work, but grandma or grandpa might be able to do the wine pouring and serving.
Wineries usually have a tasting room with a table and chairs for its guests. Often they are nicely decorated with wine paraphenalia and family photos. They will offer you a wine list that shows what they have available.
The wine lists are often quite comprehensive, but basically they are broken down into different categories much like in the U.S. The first wines listed are usually whites, then rosé wines followed by reds. Sekt, which is Germany's sparking wine, is often listed separately. Distilled wines ("Destillate" in German) and liqueurs ("Likör" in German) are normally posted last.
Each of these categories is broken down into the different types of grapes. The most common white wines are Riesling, White Burgundy (Weißerburgunder), Gray Burgundy (Grauer Burgunder), Chardonnay, and Sauvignon Blanc.
Reds often include Black Riesling (Schwarzriesling), St. Laurent, Spätburgunder, and sometimes a Cabernet Sauvignon and/or Merlot.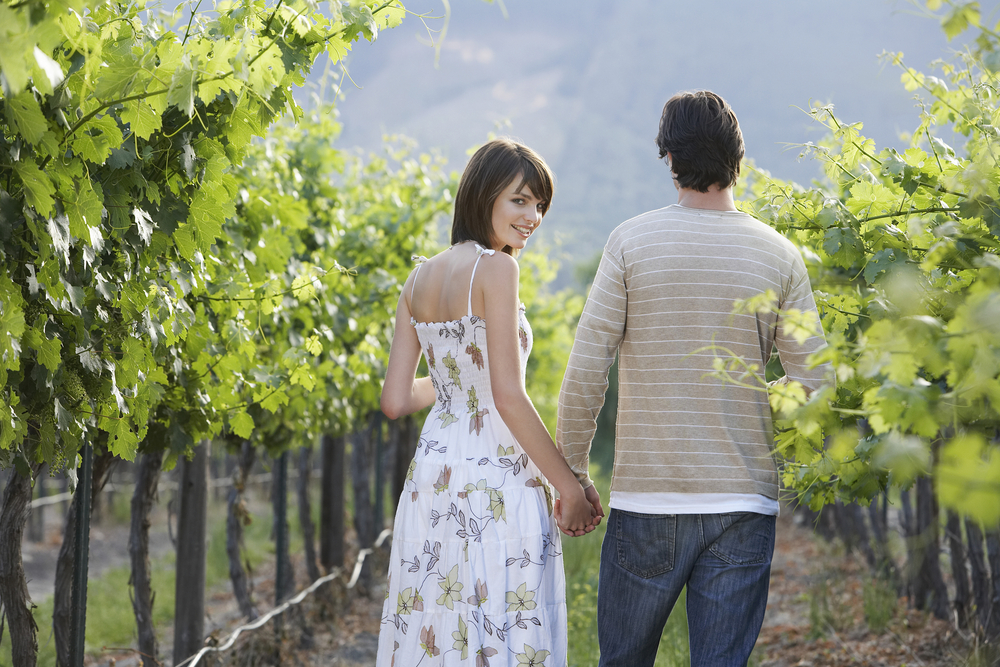 sirtravelalot / shutterstock.com
In general, you would want to taste the white wines first, then the sekt and finally the reds. Tastings often do not include the distilled wines or liqueurs, but you can request this if you want.
You always want to taste the dry wines first, followed by the fruitier or sweeter wines. In the past, German wines were almost always sweet like Liebfraumilch or Blue Nun, both of which were about the only German wines you could find in the States back in the 70s and 80s.
Now most German white wine is dry, or "trocken" in German (pronounced TRO-ken), and this is always written on the label to distinguish a dry wine from a fruitier or sweet wine. If a wine on the wine list is dry, it will always be annotated with "trocken," so there should be no doubt what you are drinking. If you aren't sure, your host will be happy to help you and offer recommendations.
The wine tasting is normally free-of-charge for the guests, but it is always polite to purchase a bottle or two during your visit. The more wine you taste, the more bottles you should feel obligated to purchase.
If you decide to try a lot of the wines on the wine list, my rule of thumb is to buy at least a box of wine, that is, six bottles. You can get six different bottles if you like– mix and match as you wish.
The prices are usually shown on the wine list including VAT, but don't be afraid to ask if you are not sure. If it is important that they accept a VAT form, make sure you ask before you visit the winery.
Many Germans do not swallow the wine during a tasting. For this reason, there is usually a container that is used to spit the wine into after you slush it around in your mouth a little. This helps keep your blood alcohol to a reasonable level, but be careful. Some of the wine gets absorbed into your blood stream even if you just slush it around and don't actually swallow the wine.
Technique
Amount of Wine – during a tasting, you will normally be poured a sip, not a glass, of wine.
Holding the Wine Glass – try to hold the glass by the stem. It is also acceptable to grasp the glass by the foot. This is done to avoid having your fingers prematurely "warm" the wine you are about to taste.
Transparency – unless you are tasting wine made of newly harvested grapes, known as Federweißer (pronounced FAY-dur-WAI-sur), the wine should be clear, that is, not cloudy.
Aroma – Always swirl the glass, so the wine can breath and the aroma can circulate and fill the glass, then smell the wine. With enough practice, you can detect 'cork' in a wine, which is bad. You should not drink wine with a 'cork' aroma. You can also learn to smell other characteristics, such as citrus, berries, etc.
Sip the Wine – don't chug it.
Swirl the Wine around in your mouth for a few seconds. This helps spread the flavors and makes them more easily discernable.
Swallow or Spit Out the Wine you have tasted.
Finish. Continue to assess the flavors of the wine after you swallow or spit out the wine. This is known as the finish or aftertaste.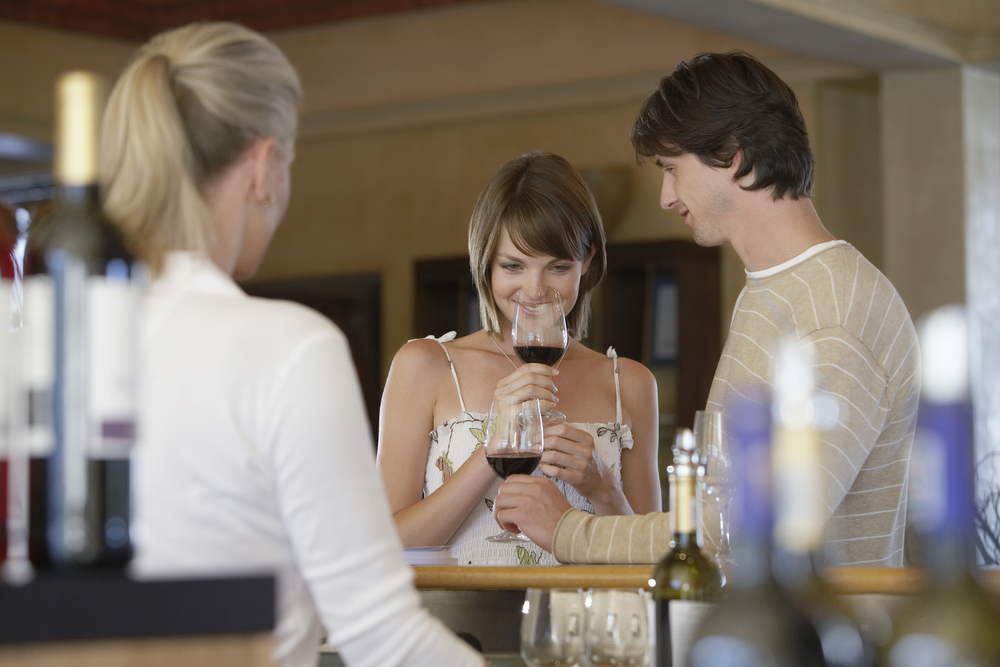 sirtravelalot / shutterstock.com
Personal Recommendations
Herr Stephan Eckel is the General Manager of the Oggersheimer Druckzentrum which prints the Kaiserslautern American newspaper.  He lives in the Vorderpfalz and offered the following recommendations for a weinprobe.  They are all close to K-town, for example, Weingut Knipser is less than 30 min from K-town.
Top Wineries:
www.weingut-knipser.de
www.weingut-philipp-kuhn.de
Good Wineries:
www.jesuitenhof.de
www.weingut-mussler.de
www.weingut-benzinger.de
www.wageck-pfaffmann.de
www.weinhof-dietrich.de
Some Additional Useful Links:
www.germanwines.de
www.germanwineusa.com
www.winesofgermany.co.uk
www.germany.travel/en/towns-cities-culture/gemuetlichkeit/wine-country/deutsches-weininstitut-gmbh.html
Featured image credit: PhotoSGH