The museum in Freudenberg Castle (Schloss Freudenberg) is an unforgettable experience as you explore the wonders of senses and the mind.
History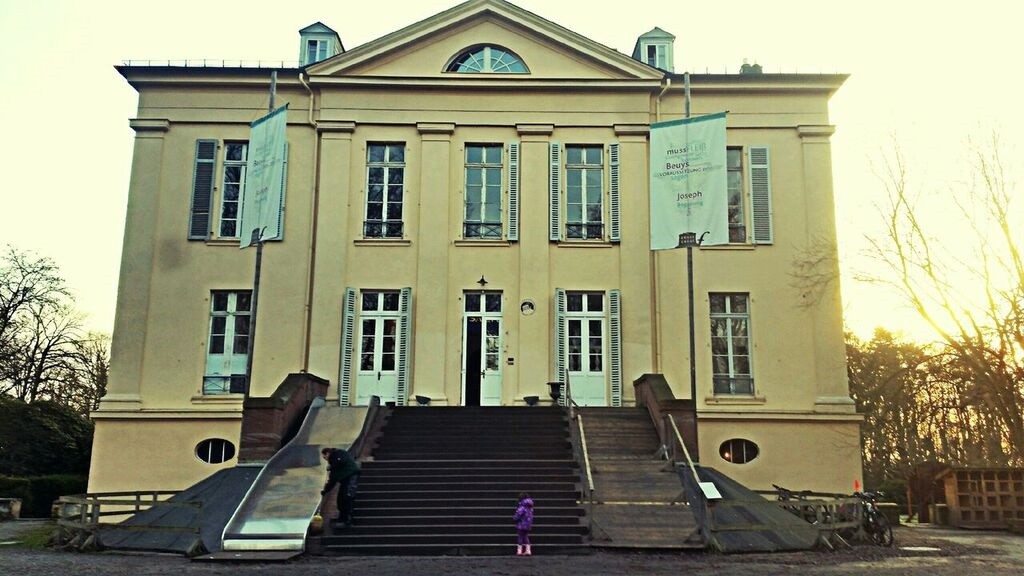 © Gemma
This 20th century restored building has been known as the "Museum of Senses" since 1993. Built as a villa for residents by the architect Paul Schultze-Naumburg, the Schloss Freudenberg is rich with Wiesbaden history.
During World War I it became an Officers Club for the French Army. Around 1920 the city acquired the castle and then closed it in 1931. In 1939 it was sold to the US Army Garrison Wiesbaden and then served as the Rod and Gun Club for the US Military personnel. The castle was turned over to the United Pentecostal Church in 1977. It then fell into disrepair due to vandalism and fire after the church left in 1984.
Thanks to the Society of Nature and Art in 1993, the castle was restored to as it is known today. This group of artists and educators vision was to develop the senses and the mind through art and culture.
Some describe the castle as a laboratory where you can experiment and be involved. I agree with that description, because walking into the castle was like walking into another world where you can touch, explore and connect with your senses. I have been to science museums in the States. The difference is that this one is more homemade and has the 'think outside of the box' mentality.
The very funky and fun Wiesbaden Folklore Festival held in the summer started here at Schloss Freudenberg in the 90s. Due to its popularity, the festival was moved in 2007 to the Wiesbaden Schlachthof.
Things to do Outside
There is so much to do on the beautiful park grounds even before going inside. There are hands-on stations, an amazing playground, a climbing wall and a barefoot path. The first station we stopped at, we were able to paint a special wish on the wishing stone.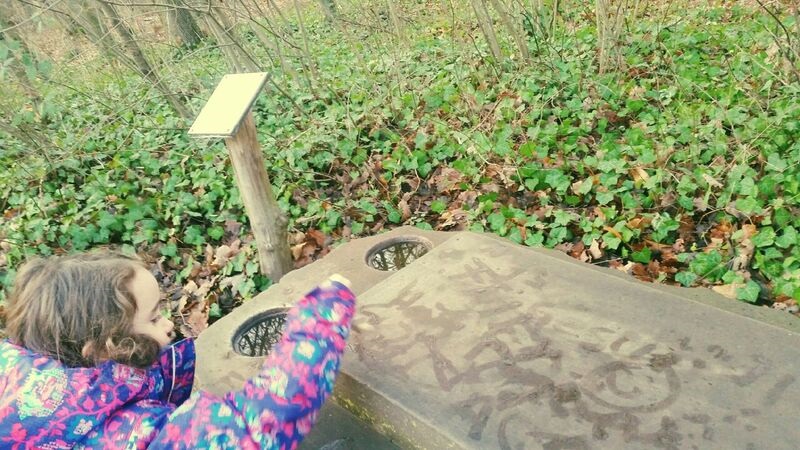 © Gemma
Then to explore and give a great lesson to children about the power of the sun, there was a magnifying glass that actually burned wood!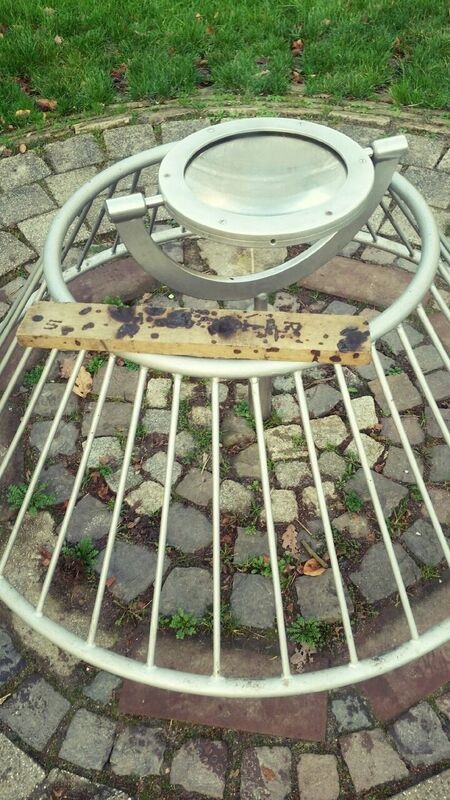 © Gemma
Around the corner is a huge playground area with balance games, stilts, swings and climbing logs. (Note to self: stilts are much harder than they look!)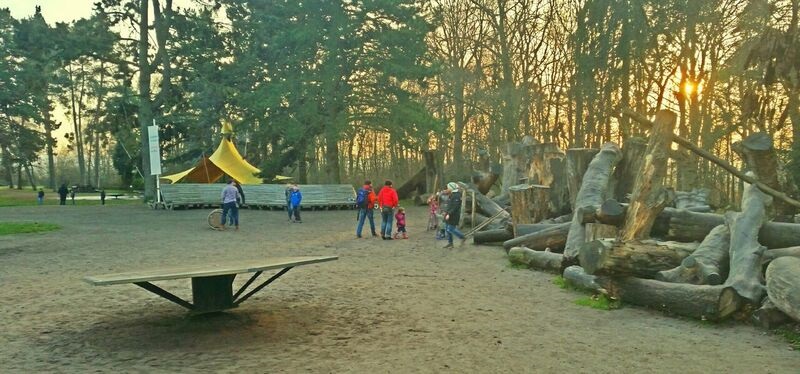 © Gemma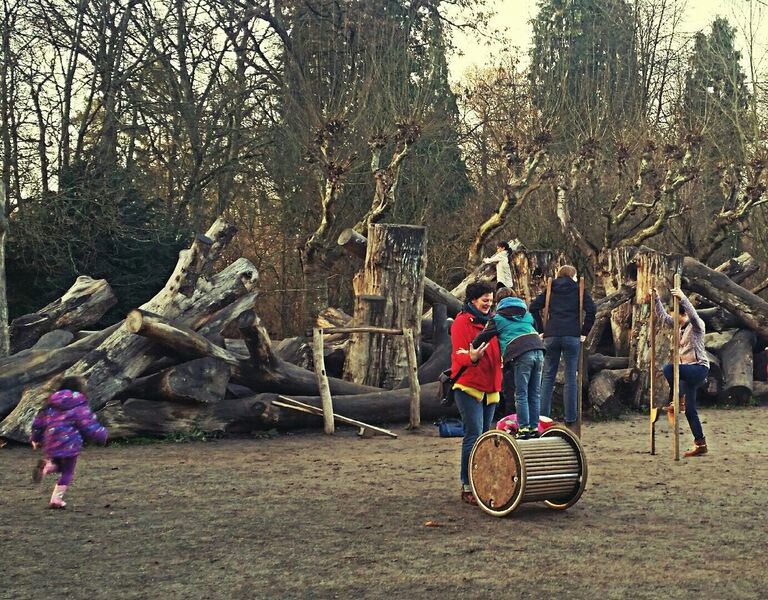 © Gemma
Things to Do Inside
After embarrassing myself enough with the stilts, it was time to go inside. When first walking into the castle, you will see curious minds of all ages exploring the area. Children were making their own candles, adults were playing with chimes and we were making waves from the friction of our hands. This was all happening in one room!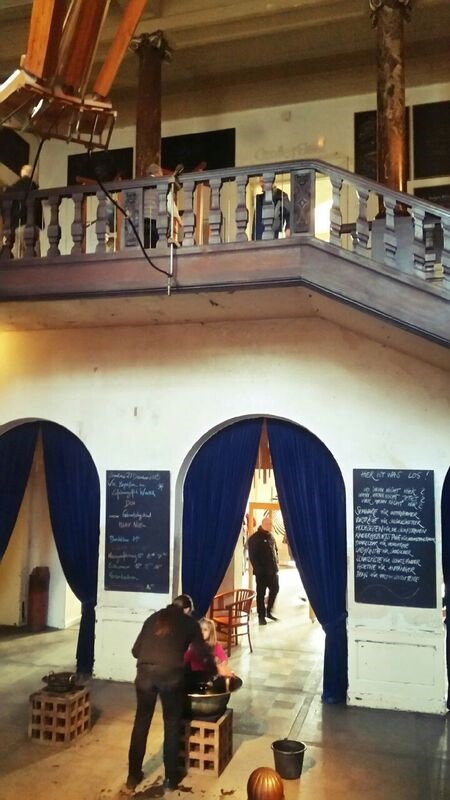 © Gemma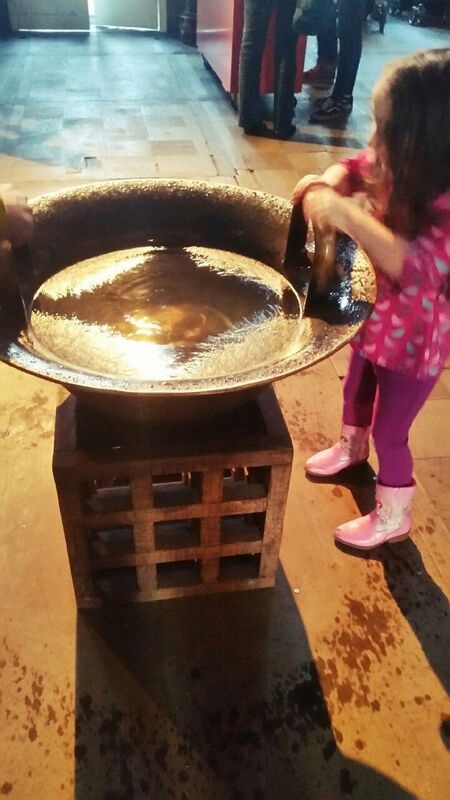 © Gemma
The café and gift shop were also on the first floor. Serving delicious homemade treats and coffee, the café had unique charm with fake (hopefully) giant ants coming out from a corner on the ceiling.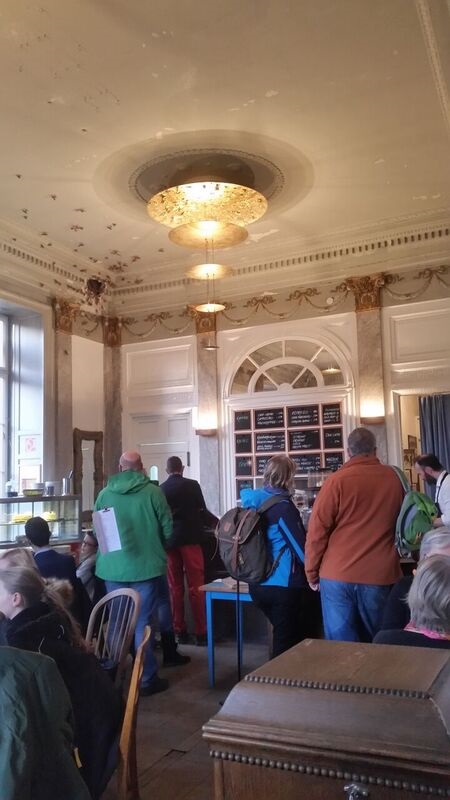 © Gemma
Absolutely loving the gift shop, I was able to buy some very cool items for good prices. Visitors can also touch and try out each instrument, puzzle and gemstone in the gift store.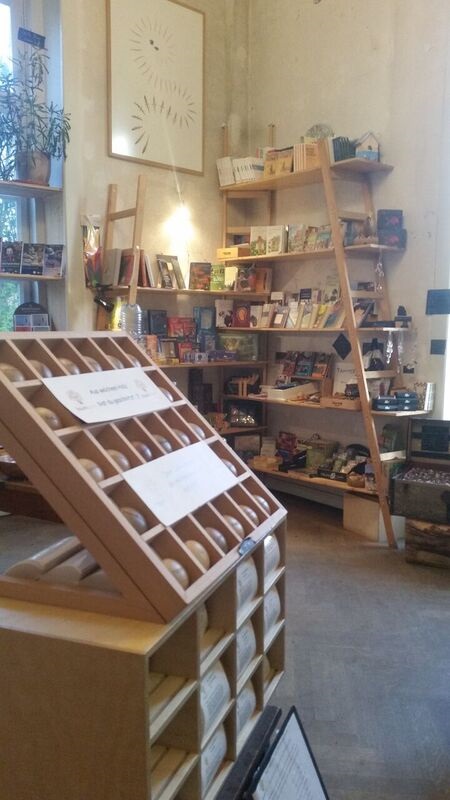 © Gemma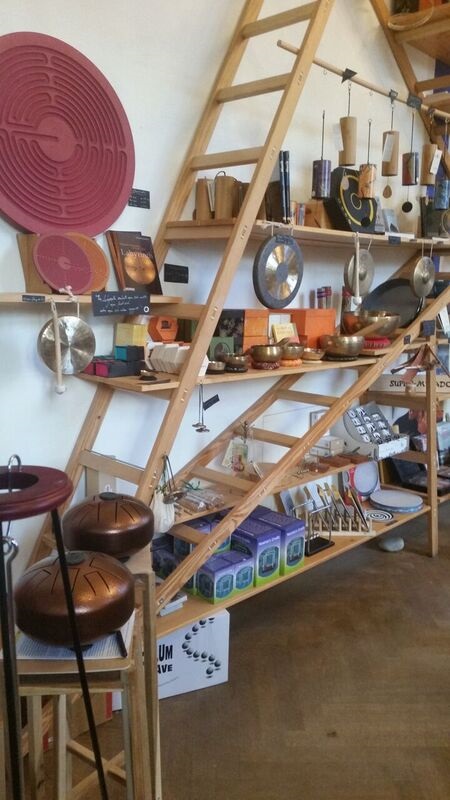 © Gemma
The top floors had so many amazing and creative stations to explore, including pendulums used in so many ingenious ways.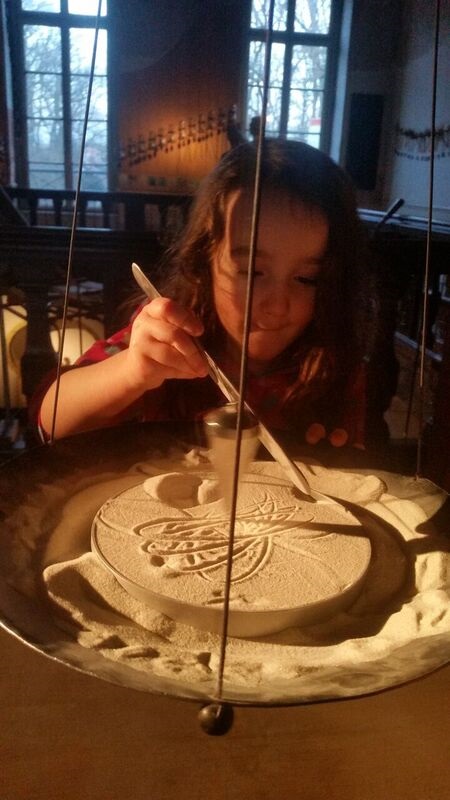 © Gemma
Also upstairs we exercised our olfactory (relating to smell) memory. We covered up the cards and tested if we were able to recognize the scent. I was very surprised how uncanny the scents were. Some of the scents will trigger a memory, just like when you smell a certain perfume and are immediately reminded of someone you know now or from your past.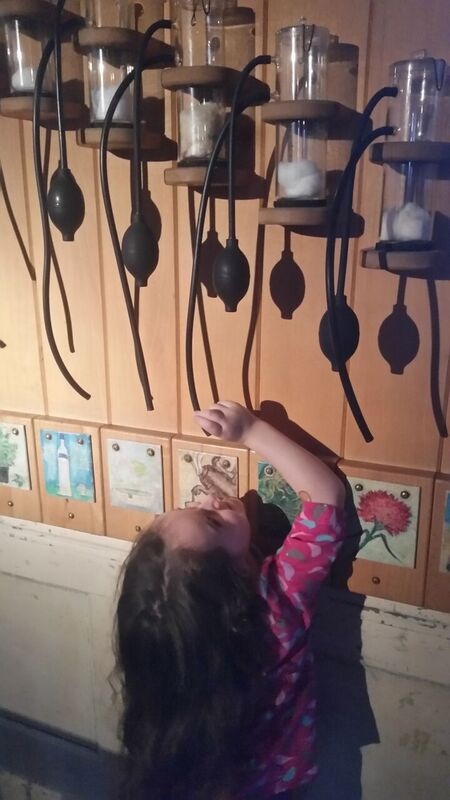 © Gemma
Downstairs visitors are able to explore experiments with light and dark, including playing with shadows and more.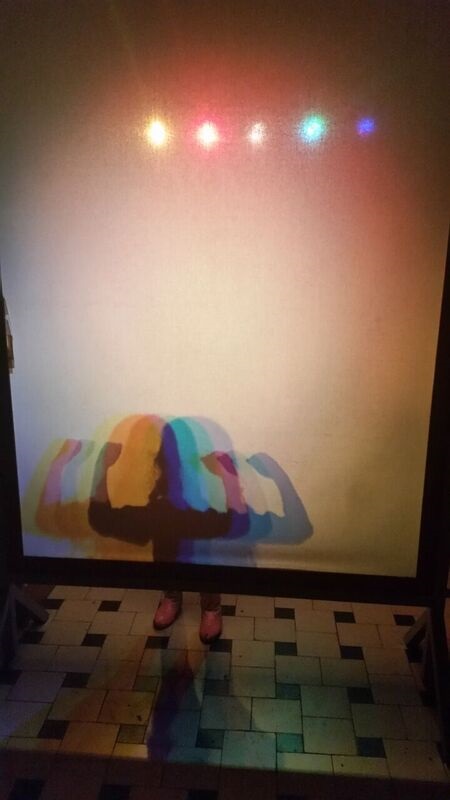 © Gemma
You can also go into a completely blacked out hallway and then enter the "Dunkel Bar" (Dark Bar) as if you are blind. Sorry there are no image of the Dark Bar… just close your eyes! The Dark Bar can be booked for groups, team events, etc. I would enjoy a work meeting in here, because then no one can see me nodding off!
There are more stations involving touching and vibrations. To me more like a trust exercise, you can put your hands in the clay pots and try to guess what is inside. After watching so many episodes of Fear Factor, I was a little reluctant to put my hand inside. Of course it turned out that I was fine!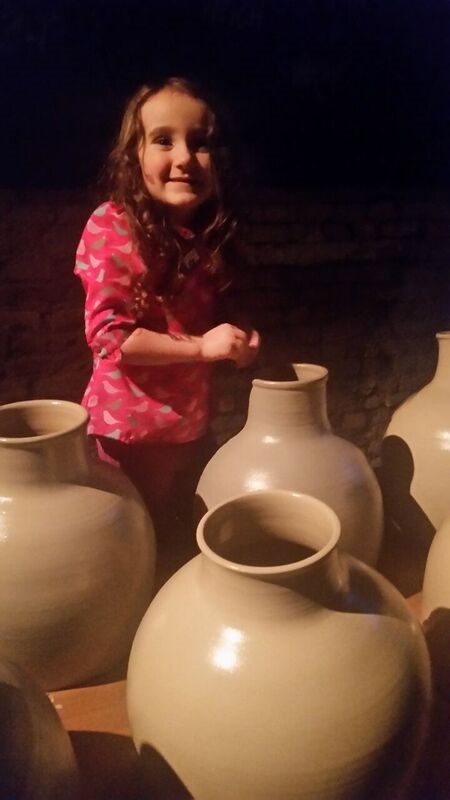 © Gemma
Near that station there was a room filled with sand and a couple of metal circles on poles. By stroking a bow, designs are created from the sound waves that are made.
The grand finale of our visit to Schloss Freudenberg was the ice room, in which we found a good place to cuddle. For my 4-year-old, we were going into the "Elsa" room (in reference to the Disney movie "Frozen")! In this chilly -22°C room, a class is giving on their experiments and the cold in general.
You can look at a magnified snowflake garden as well as see an ice creation where only one drop of water is added each day. The staff member who conducted the class without a coat, and like Elsa, said that 'the cold never bothered her anyway'!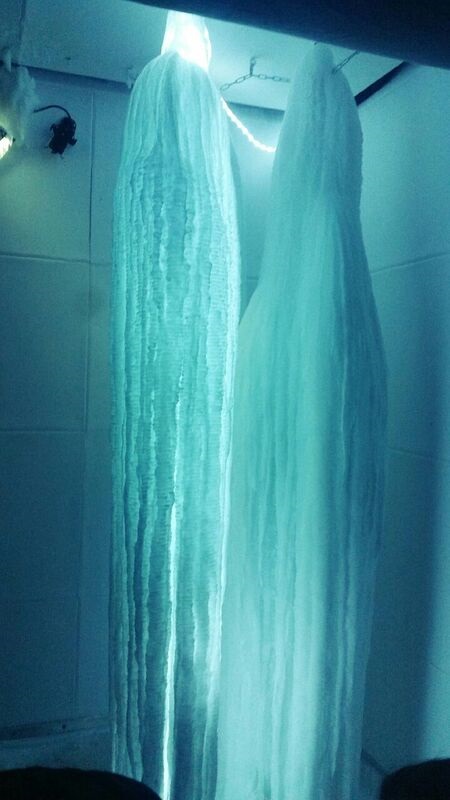 © Gemma
General Information
Hours:
Monday Closed
Tuesday-Friday: 10 a.m.-6 p.m.
Saturday & Sunday: 11 a.m.-6 p.m.
Entry Price: There are three different entry prices per category in which you are allowed to choose how much you want to/are able to pay. Year passes are also available.
Family (2 adults and 2 children):  €37, €42 or €50
Adult: €14, €15 or €16
Student: €9, €10 or €11
Children 3 to 6 years old: €5, €6 or €7
Phone:+49 (0) 611 411 0141
How to Get There
Address: Freudenbergstraße 224-226
65201 Wiesbaden
The drive to Freudenberg Castle is approximately 1 hours and 15 minutes northwest of Kaiserslautern and 2 hours and 2o minutes north of Stuttgart.
Author's Profile: Gemma is a mom, a veteran and an Army civilian living in Wiesbaden, Germany. With New Jersey roots, she is enjoying her extended European vacation.
Featured Image Photo Credit: © Gemma