VeggieWorld is a consumer and trade fair for products and services supporting the vegan lifestyle. It is the largest and longest running Vegan Expo of its kind. Being a life-long vegetarian, I just had to check out this expo!
I really had no idea what to expect before going to VeggieWorld. I wondered how many other vegan supporters could live in the area and figured it was going to be a small event with a few vendors. No matter what I thought, I was definitely going to check it out to show my support and to get some yummy veggie food inspiration.
The convention takes place in a huge event hall; I was shocked about the size when I first got there! And very impressed by its professionalism and excellent organisation. Admission costs €12 and parking was €3. Pre-ordered tickets only cost €10.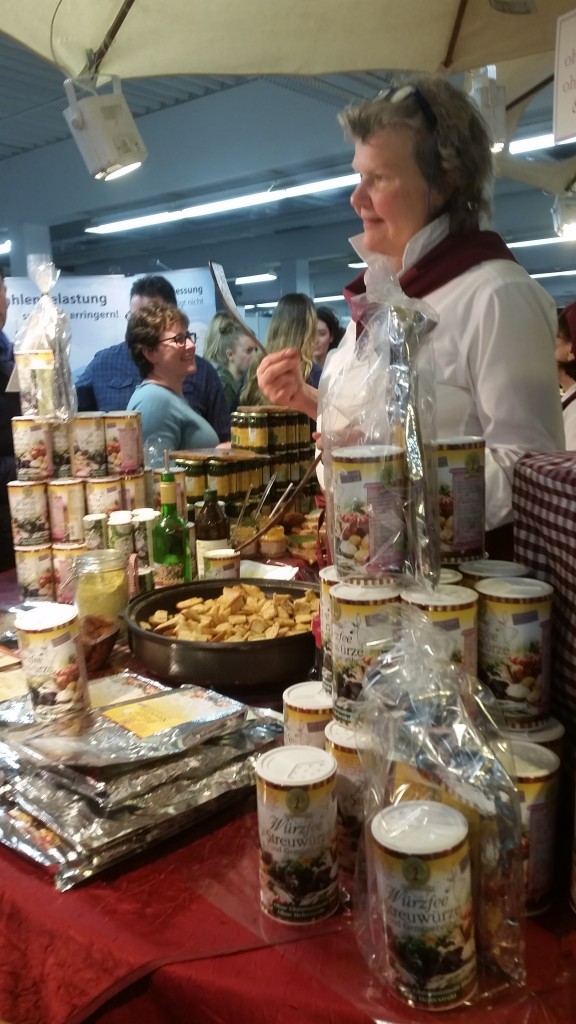 © Gemma
The first vendor I went up to was really popular thanks to her delicious samples. She was preparing small pieces of bread using the seasoning they sell. It tasted like scrumptious garlic bread but better. The spice is called Wurzfee, Streuwurze und Gemusebruhe and can be used on vegetables, bread or in soups. There was no way I was leaving without some of this magical seasoning.
I learned that the first floor manly focuses on mind, body and health rather than food. Regardless, it was very packed!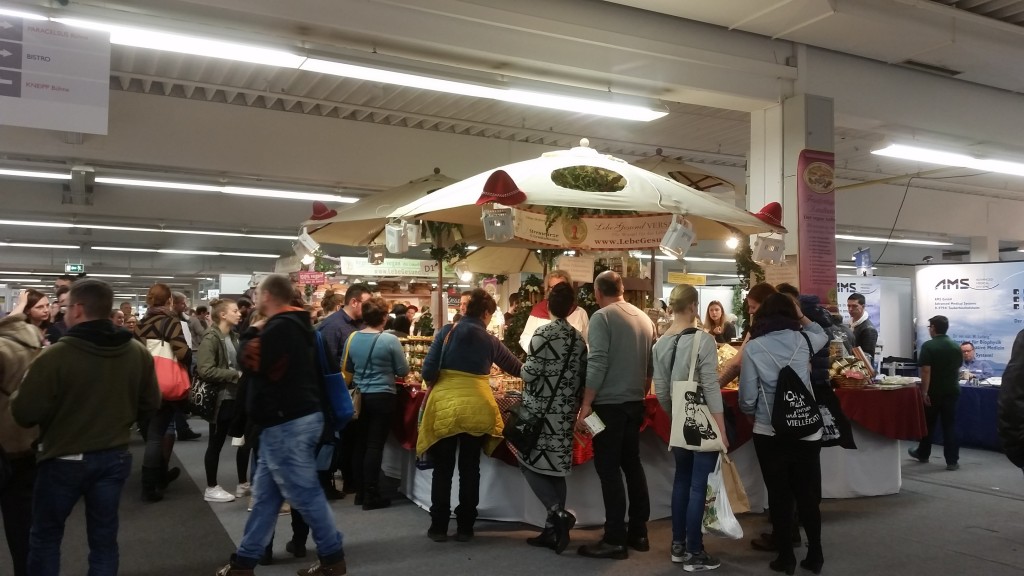 © Gemma
The vendors offer a variety of items such as oils, books and clothing with representatives that were very informative!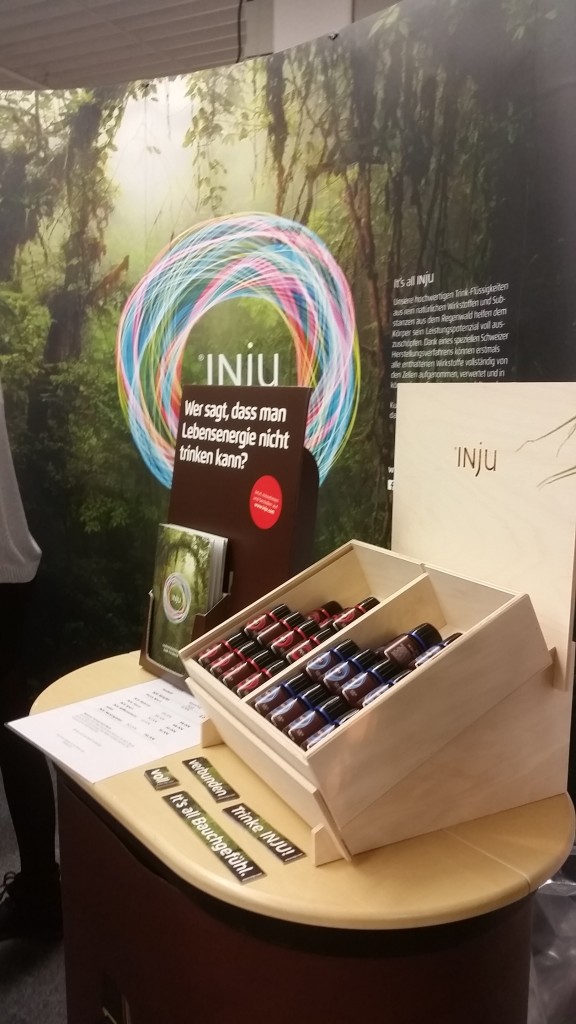 © Gemma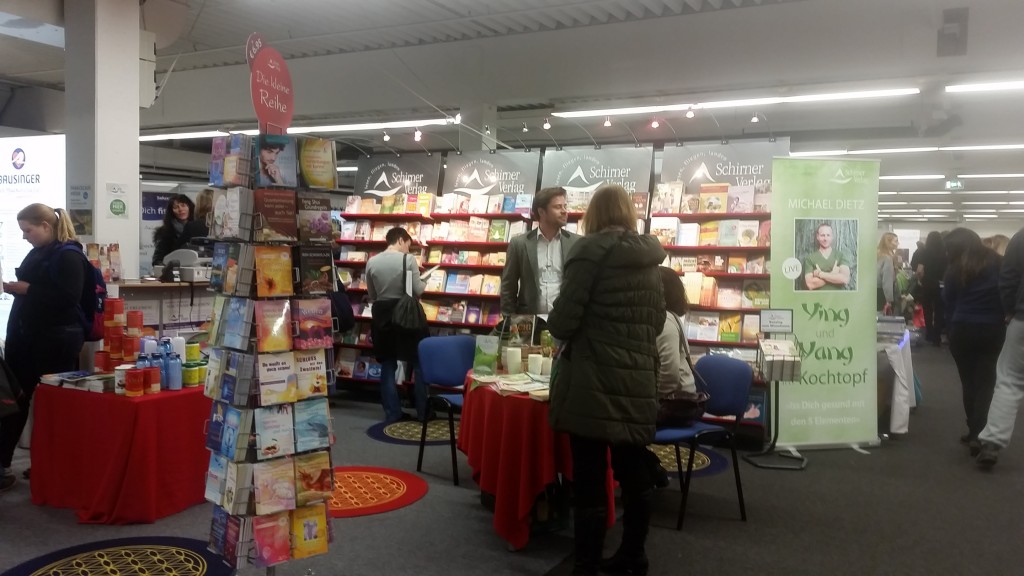 © Gemma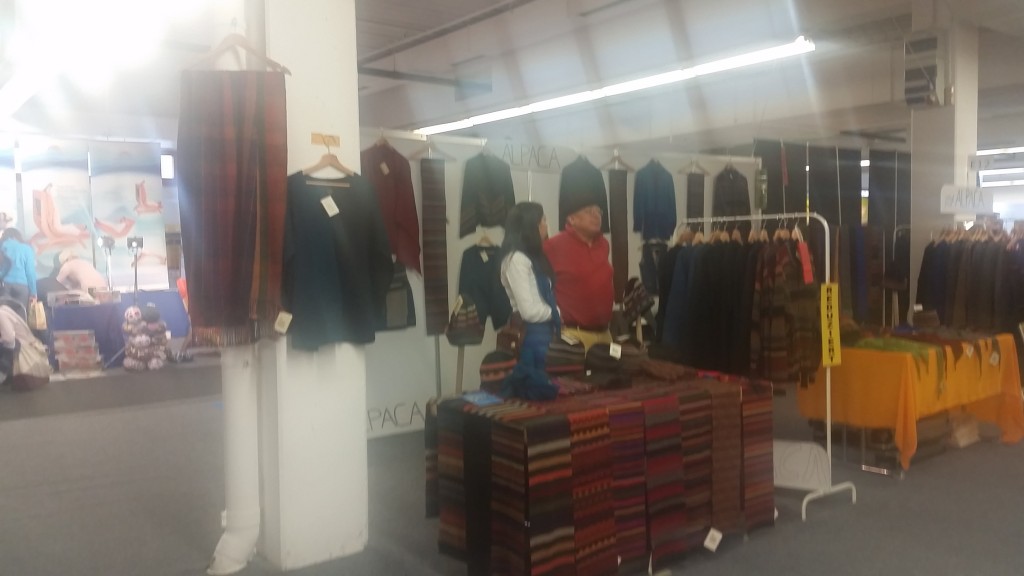 © Gemma
In one corner of the Expo, visitors could learn about and purchase items for dental health, gong healing and even get massaged at one of the several booths where face/sinus, foot and back massages were offered.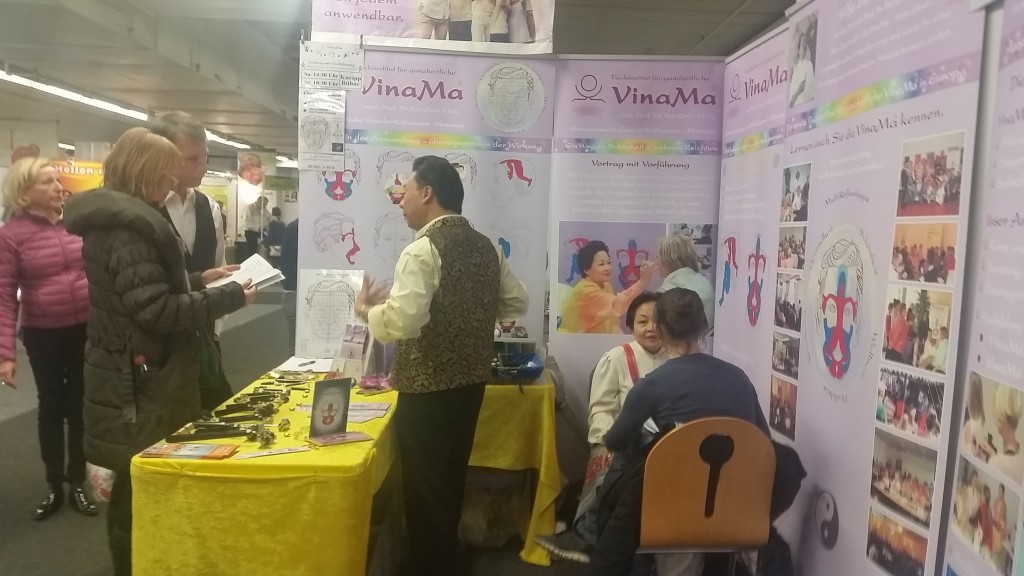 © Gemma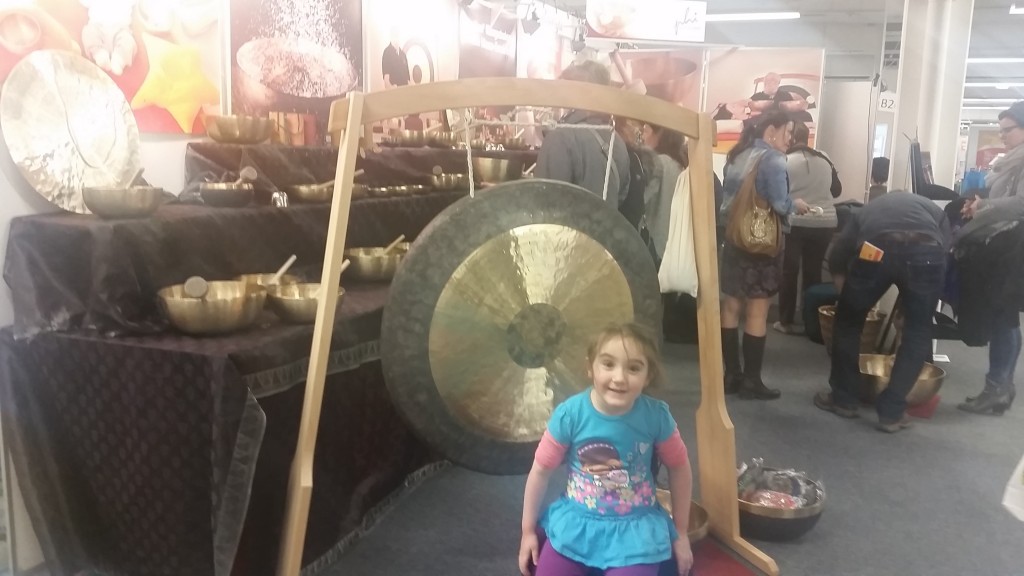 © Gemma
Seminars
VeggieWorld has a list of seminars during the event with a wide selection of topics from meditation to cooking classes.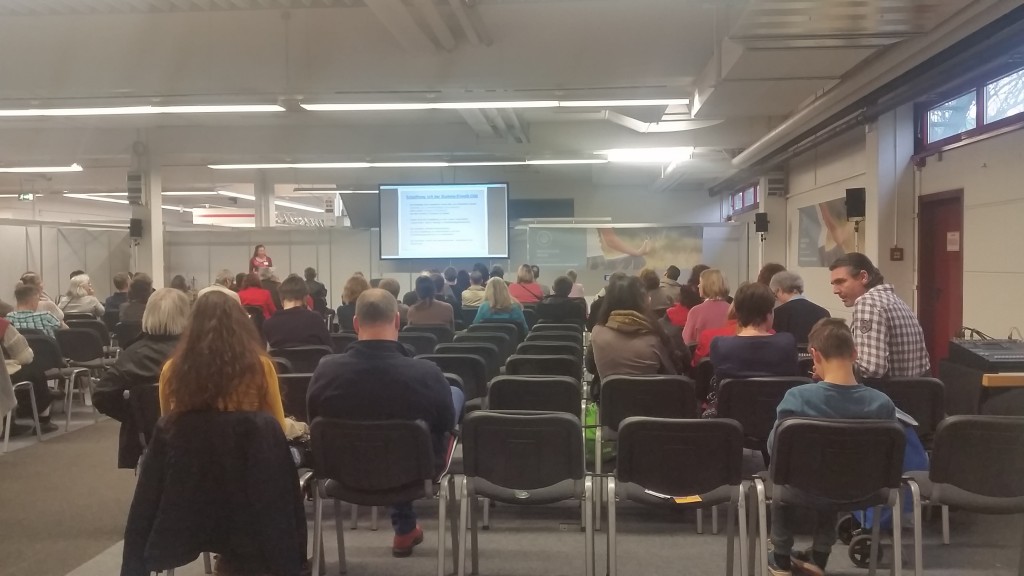 © Gemma
Even though the first floor was very interesting, we were very eager to get to the food upstairs.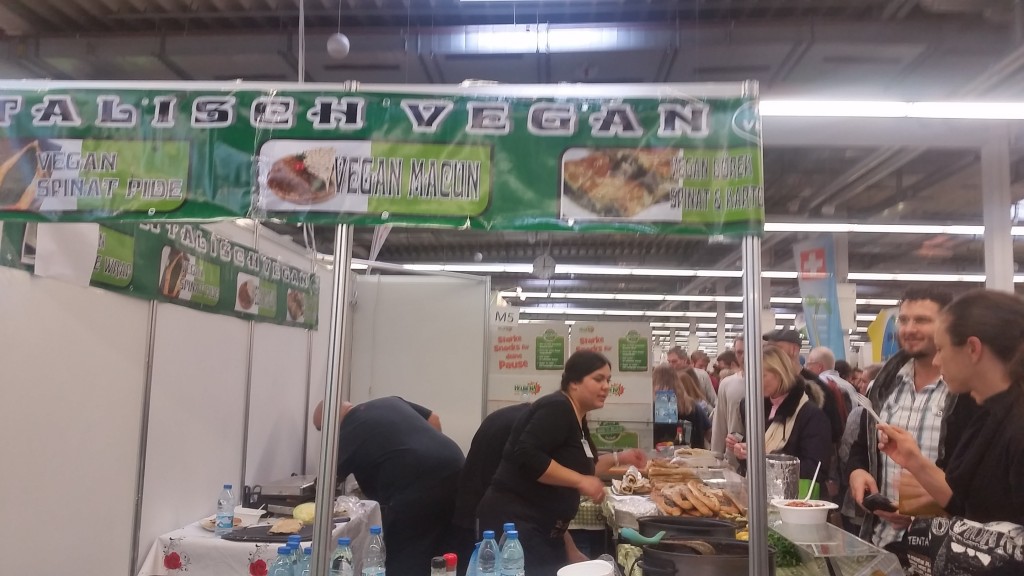 © Gemma
The first stand sold vegan falafel (Middle Eastern). Because of the huge line, all I could do was stare and drool.
Of course the VIP of the event just had to be tofu! And if you ask me, it definitely earned its spot thanks to its incomparable diversity.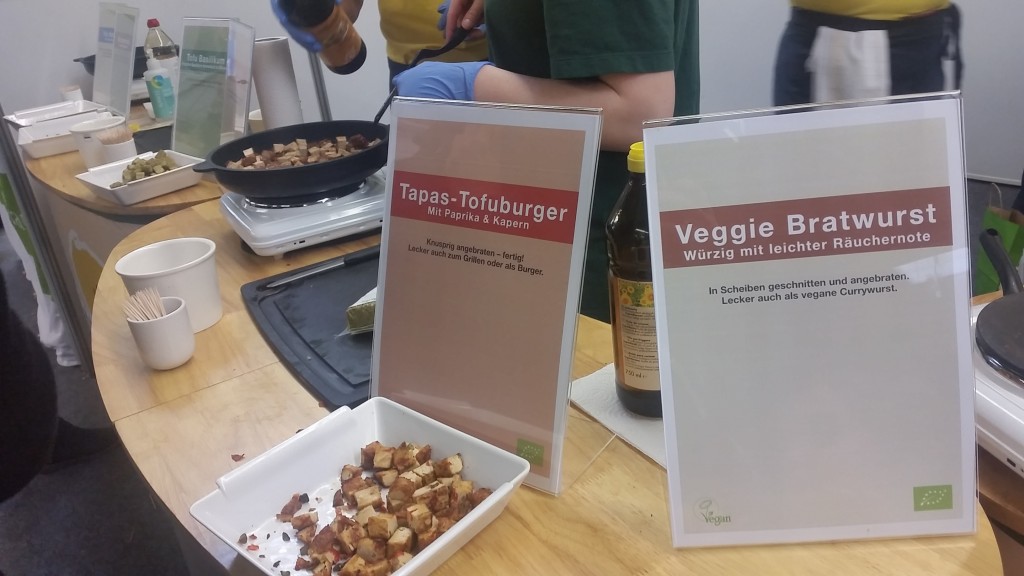 © Gemma
Differently grilled and seasoned samples were given out at countless booths. Even if you have had fifty samples before: take another one and nod like it was the very first. Trust me, you do not want to miss out on any of them.
I noticed a number of visitors walking around with coconuts in their hands, either snacking on the crunchy, chopped flesh or enjoying the deliciously hydrating coconut water by simply sticking a straw in it. Beach vibes guaranteed.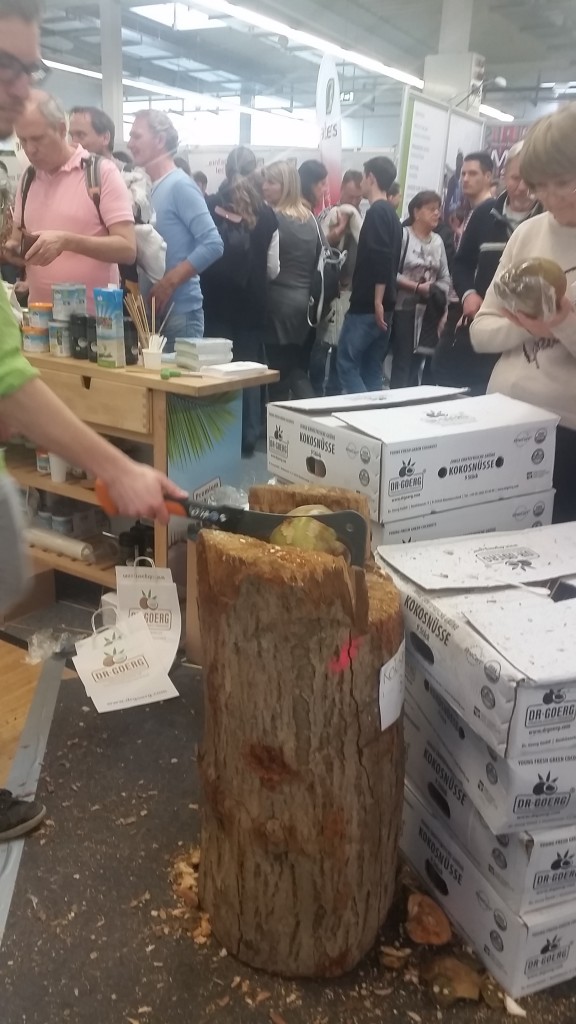 © Gemma
We then sampled all natural iced tea that contains no sugar and only one calorie since it is sweetened with stevia. It is called Naturbursche Stevia-Eistee. Now I am going to buy it in bulk from my local supermarket.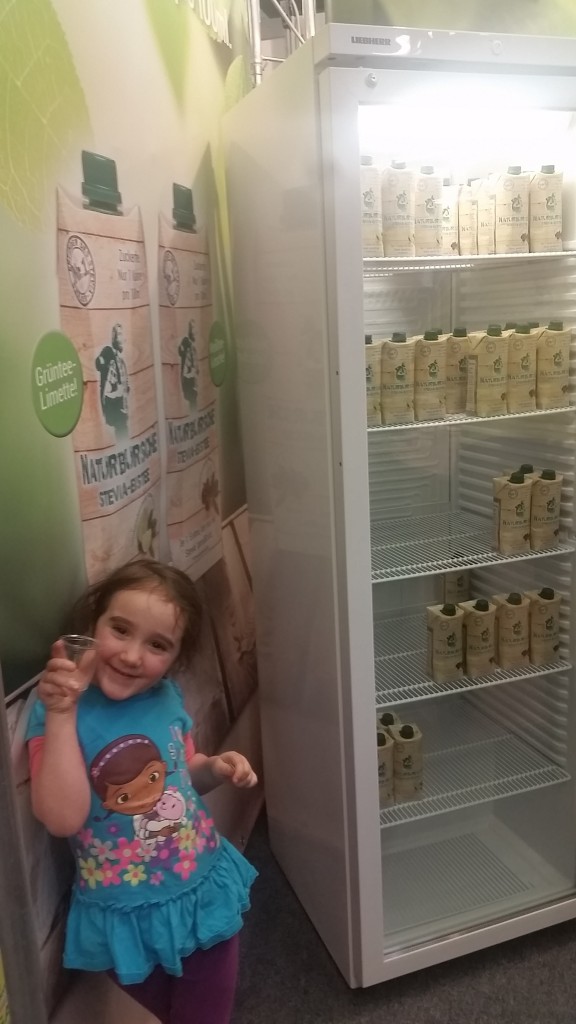 © Gemma
There were numerous tables with interesting flyers regarding many products and further events.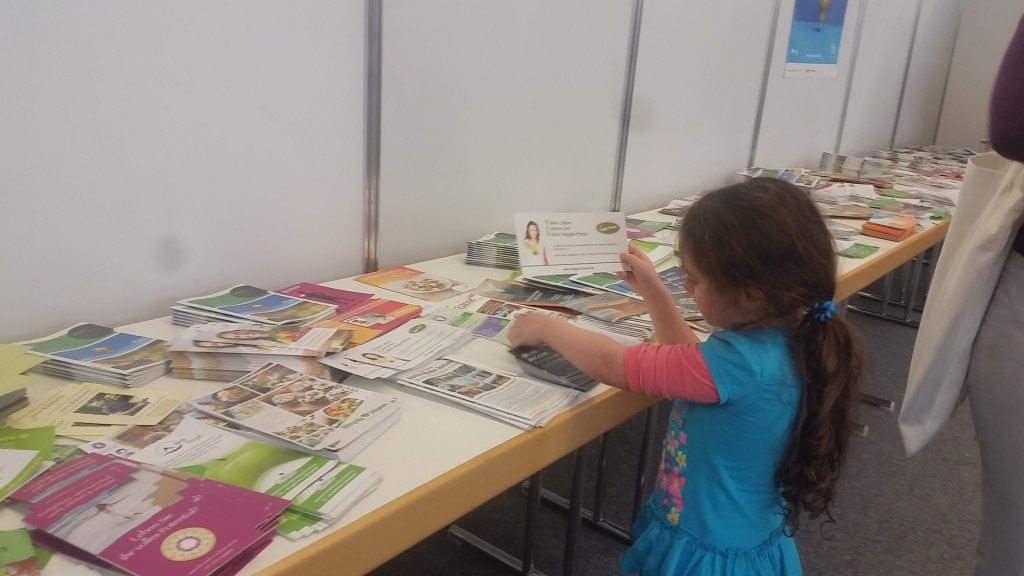 © Gemma
One of the most interesting flyers I received was from the Vegan Travel, Vegan River Cruises. It sounds like such a cool idea to travel with like-minded people! I imagine it to be very refreshing to be able to eat anything on a cruise and not get the standard look from waiters whenever you ask for the vegetarian options! There have been  many times I have paid for dinners at events to end up having a salad and a side of rice. Most times I had to pay the same price as everyone else who was having a steak meal.
We even tried vegan ice cream that was being served by Veganz, a vegan store/café in Frankfurt. Like everything else we tasted that day, the 'healthy' ice cream was absolutely delicious and one does not notice or miss the dairy at all. I didn't even know this store existed but now I will have to go there some time and discover their selection!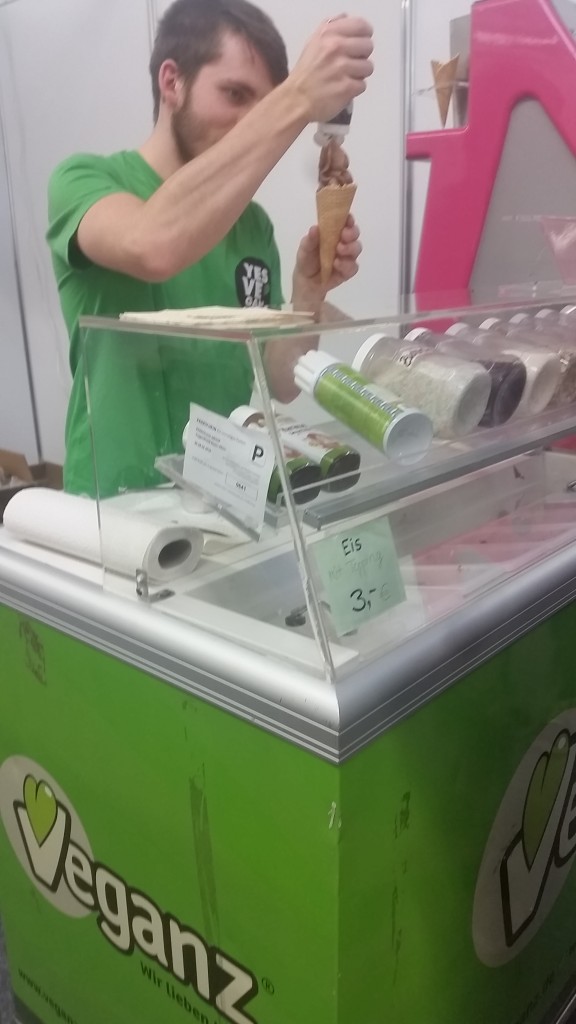 © Gemma
Like any good German fest, there were tons of (organic) beer and (vegan) sausage!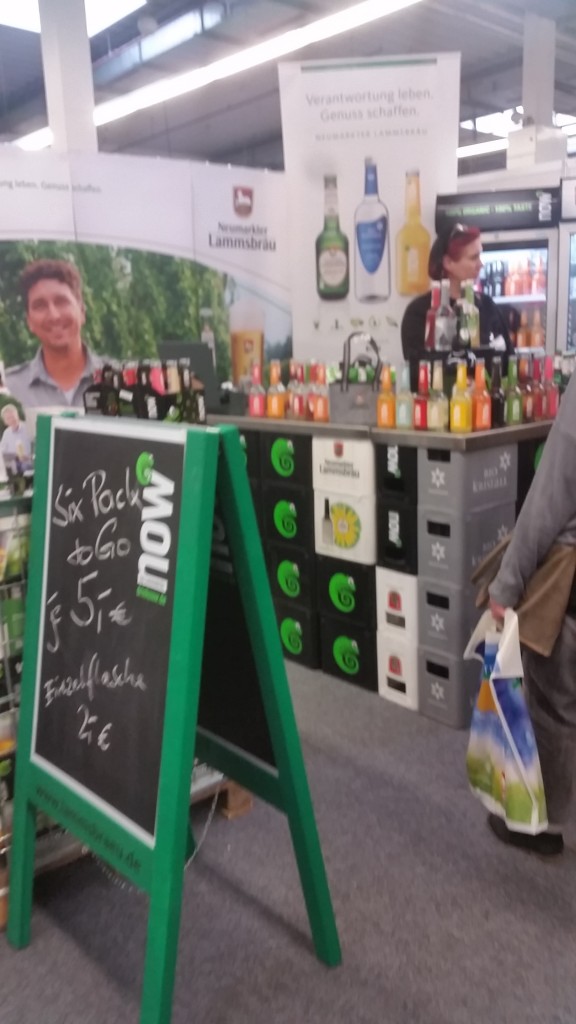 © Gemma
After all of the sample eating, we still wanted to have a proper lunch at the café in the Expo hall. This was the first time in my life that I went to a café and every single thing was vegetarian! Although they offered tempting tofu currys and other hot meals, I got an amazing salad.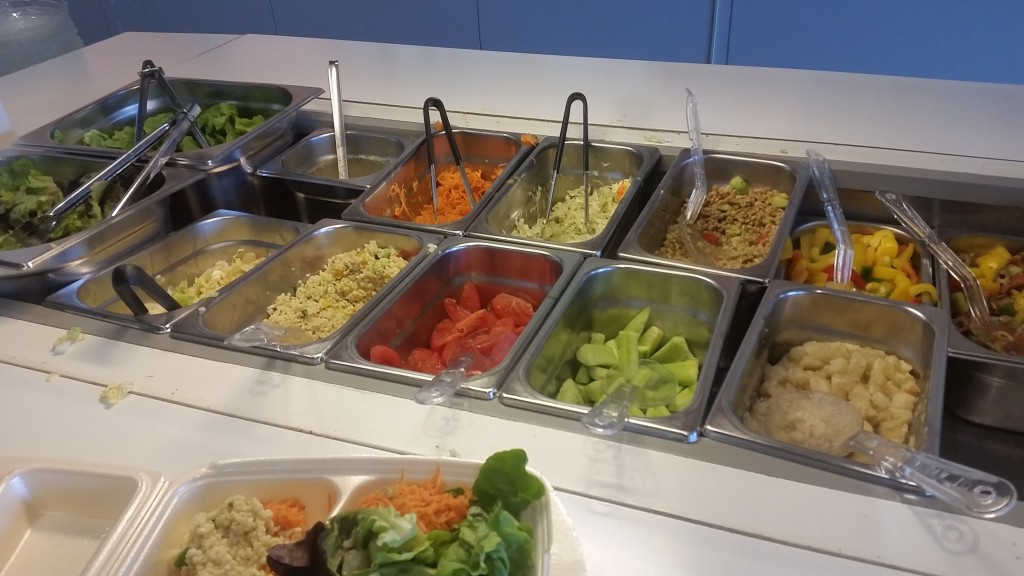 © Gemma
We left VeggieWorld feeling great! Maybe it was the information we learned, the various super-food samples or seeing so many vegan supporters stand up for their cause. It was probably due to a combination of all three.
Of course the fair, cruises and, most-importantly, the food isn't only for hardcore vegans or even full-time vegans/ vegetarians, for that matter. It's a great opportunity to try something new, expand your horizons and learn about the vegan lifestyle, along with its perks and people's motivation to make the transition in the first place. Nobody asks you to leave the hall and never crack an egg again in your life but if inspired you to go meat-free just once a week, you start contributing to the preservation of the rainforest and save hundreds of animals a year, while staying healthy and energized.
VeggieWorld travels throughout Europe and the upcoming dates are the following:
Rhein-Main: March 3 – 5
Hamburg: March 18 – 19
Dusseldorf: September 9 – 10
Munich: October 7 – 8
Hannover: October 28
Berlin: November 11-12
Author's Profile: Gemma is a mom, a veteran and an Army civilian living in Wiesbaden, Germany. With New Jersey roots, she is enjoying her extended European vacation.
Featured Image Photo Credit: © bykst