If you are lucky enough to find yourself living in Europe, you should make sure you experience one of its crown jewels, the Alps. Here is a collection of can't miss destinations for your next ski or snowboard adventure- the season is still going strong!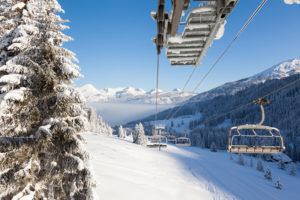 Photo by Antb/Shutterstock.com
Best Variety
Portes Du Soleil, France/Switzerland
If you are looking for endless variety, Portes du Soleil, France, should be on your short list. The literal English translation is "the Doors of the Sun" but translates to "the Gateway to the Sun" and is situated between Mont Blanc in France and Lake Geneva in Switzerland. An impressive thirteen resorts makes up the ski region and what is more impressive is your lift ticket covers all of them! It is easy to be intimidated by the second largest ski resort in the world (Les Trois Vallees, France, is number one) with over 200 lifts in the system that links all the resorts and the fact that it straddles two countries (France and Switzerland). And yes, your passport is required when you are skiing in case you don't make it back to your country of origin at the end of the day and have to commandeer transportation back. I enjoyed one of the best powder days I have ever had in Châtel, France, when we received three meters of snow in a four-day period (snorkel depth!). The steep and deep was plentiful for advanced skiers. It doesn't all have to be
about powder and fast skiing. There is so much variety, even the most amateur skier can enjoy the endless cruisers going from resort to resort while you explore the Haute-Savoie region. The resort is so expansive, the best bet for a multi-day trip is to pick your resort for the day and take the free bus to it. If you are looking to see endless valleys while you are getting to your destination, you can ski to your chosen resort, but be aware – you may take half the day getting there. The variety of this amazing resort should not be taken as a negative. It defi nitely is not. In one single week trip, you can experience what most people need three or four trips to accomplish. Keep in mind you can get a six day pass for about 220 euro. Compare that to resorts in the states like Vail in Colorado which is a fraction of the size and commands a whopping $665 for a fi ve-day pass (in February). Avoriaz, France, is the most modern skiing/boarding of all the resorts and has accommodations totaling 14,000 beds. Morzine is the largest French town with a traditional market center and offers plenty of easy and intermediate skiing right from the village. Châtel is right on the border of Switzerland offering two main areas and easily links to Torgon and Morgins, Switzerland. Les Crosets and Champéry are Swiss villages with plenty of tradition. Les Crosets boasts large fun parks for the kids.
Travel — Make it in a five-hour drive from the Kaiserslautern and Wiesbaden areas and about four and a half from the Stuttgart area.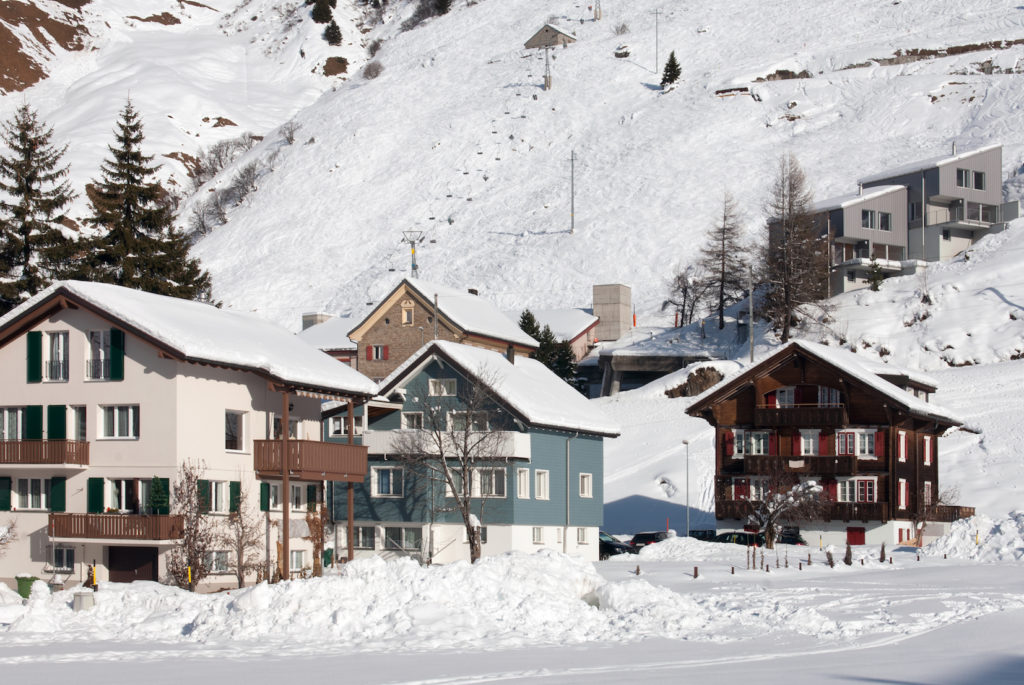 Phillip Minnis/Shutterstock
Best Hidden Gem
Andermatt, Switzerland
If you are looking for a place that is never crowded and is lacking the hustle and bustle of the big resorts in the Alps, but still have the mountain, snow and stunning views, try Andermatt. Located next to the Gotthard pass, Andermatt is the ski town no one has heard of. Snow is aplenty and every type of terrain is available. The Gemsstock offers extreme terrain while Sedrun offers family friendly cruising. The resorts are connected by the Glacier Express train (included in your lift ticket), which is an adventure in itself as it climbs through the Alpine winter wilderness. Andermatt is not for the late night crowd. Things quiet down around 8 p.m. here. For the traditional Swiss chalet experience, try the Hotel Schweizerhof. If you are looking for an economical stay (think high-end youth hostel, but very clean), try Sust Lodge am Gotthard.
Travel — From Wiesbaden and Kaisers lautern, you can make it between four and a half to fi ve hours. From Stuttgart, it is about three and a half hours.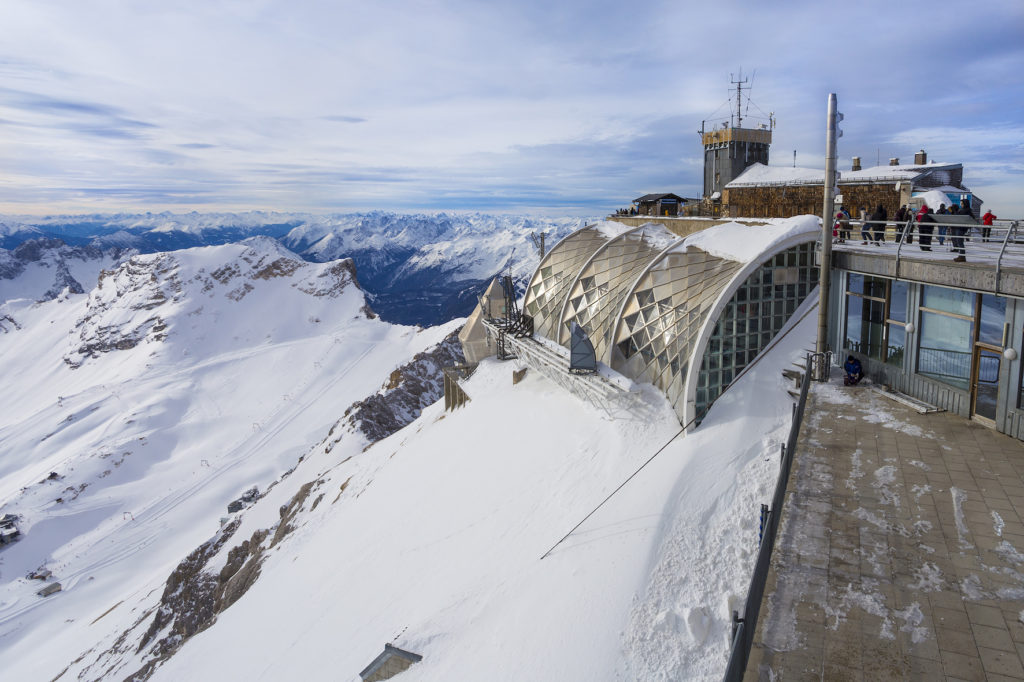 Isaac Mok/Shutterstock.com
Best Bang For The Buck
Garmisch-Partenkirchen, Germany
I pick Garmisch-Partenkirchen as my best bang for the buck for two simple reasons: VAT forms and U.S. dollars! It is rare that you can go to an amazing European Alps destination and take advantage of the logistical support that goes along with serving overseas. It can account for huge savings, especially if you end up going on a little shopping spree at one of the local outdoor shops. Add onto that the local Armed Forces Recreation Center at the Edelweiss Lodge and Resort, where you pay in dollars and you have saved yourself some serious coin. All active duty and civilian personnel serving in Europe can book a vacation at the Edelweiss, which is a full service resort (see "Edelweiss" here.) A host of the Winter Olympics, various World Cups and endless other top-tier events, Garmisch offers skiing, boarding and much more. The Zugspitze, Germany's highest peak, offers a serious tram ride to the top (look for the new tram in December 2017) with plenty of high-alpine sliding on the glacier. A number of other smaller ski areas are perfect for the family, like Hausberg, Kreuzeck and Alpspitze, which are interconnected. Time your stay right and catch one of the many ski jump events at Grosse Olympiaschanze. While you are there, hike up to the Partnachklamm, an amazing cavern hike along the mountain stream, the Partnach.
Travel — From Wiesbaden and Kaiserslautern, you can make it in about five hours (if you don't hit traffi c) and a short three and a quarter hours from Stuttgart.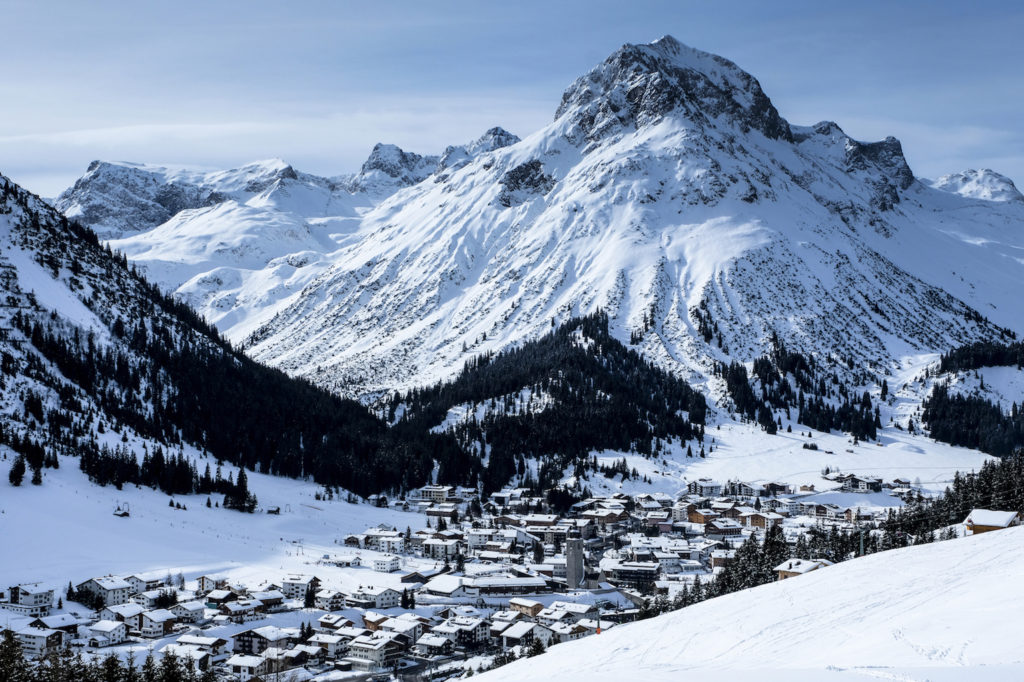 ErichFend/Shutterstock.com
Best Everything
Sankt Anton, Austria
Whether you are looking for epic terrain, a ridiculous party scene, breathtaking views or amazing hotels, Sankt Anton am Arlberg has it all. To begin with, the resort that is credited for its part in inventing skiing, is part of Ski Arlberg in the Tyrolean region in Austria, which means when you buy your lift ticket, you also gain access to 88 lifts and 305 kilometers of pistes. Resorts such as Lech, Zuers, St. Christoph, Stuben, Warth and Schroecken are all interconnected and offer a wide variety of terrain for the whole family. To start with, you can fi nd extreme steeps as well as lazy cruisers at St. Anton. You can also fi nd a vast network of trams (seilbahn) and gondolas (gondelbahn) that can get you quickly to another area of the resort. In fact, take a minute to look at the engineering that goes into these amazing lifts. It's not a bad idea to enlist the help of one of the many famous ski/snowboard schools no matter what level you are. You'll pick up some great pointers as well as have a guide that knows exactly where to go for the best skiing/ boarding experience. If you are looking to let loose a bit, Apres-Ski time (anytime after 2 p.m.) has lots of on-mountain sun decks and bars. Keep your eyes open at the end of the day on your last run down the mountain for options, but a can't miss is the Mooserwirt, known for its great music and packed sun deck. Be sure to store your equipment in a safe spot as things get a bit interesting when the bar closes at 8 p.m. For dinner time, the town of St. Anton has lots of great options from pizza (try Pizza Pomodoro) and sushi to typical Tyrolean fare (Restaurant Maximilian), but take heed… always make a reservation for dinner! Late night clubs are a plenty in St. Anton as well. Many of the restaurants turn into hot night spots that are open late into the night. For lodging, holiday periods will be on the pricey side (as with all resorts), but non-holiday periods are actually quite reasonable considering the quality and location
of this world-famous resort.
Travel — From Kaiserslautern and Wiesbaden areas it takes about fi ve hours and just over three hours from Stuttgart.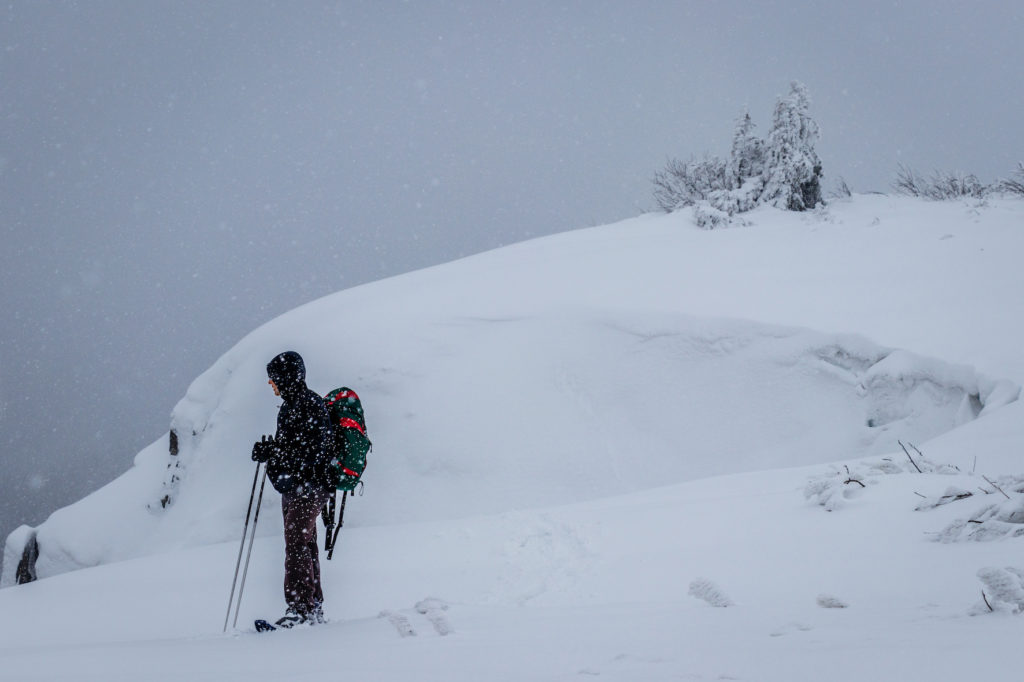 Dennis Wegewijs/Shutterstock.com
Best Day Trip
La Bresse, France
Maybe you don't have a week or even four days to get down to the Alps, but you want to take the family skiing a bit closer to home. Try La Bresse in the Vosges mountains in the Alsace- Lorraine region of France. The mountains are not quite as big as the Alps, but with ample snowmaking, terrain parks and even hotel options at the base of the mountain, families can have a great time carving up the slopes here. A single day pass is only 24 euro and ski and snowboard school rates are reasonable as well.There is cross-country skiing available too.
Travel — From Kaiserslautern and Stuttgart, you can make it in just under three hours and about three and a half hours from Wiesbaden.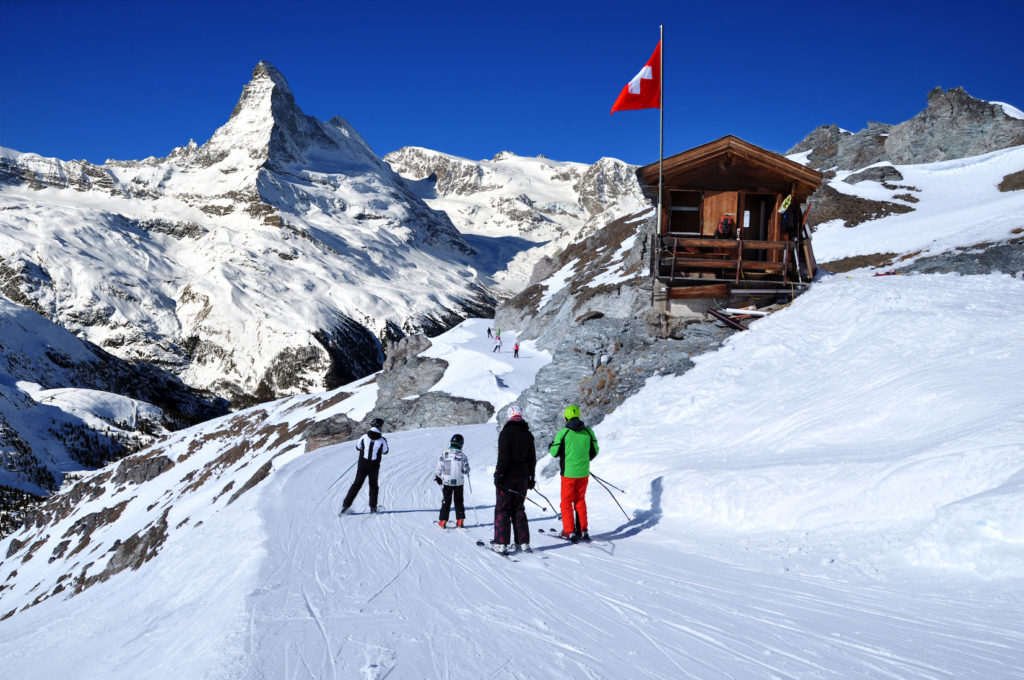 Vaclav P3k/Shutterstock.com
Best Snow
Zermatt, Switzerland
Known as one of the most reliable resorts for snow in the Alps, Zermatt sits up high in the Swiss Alps at 3,802 meters (12,473 feet). Due to the high elevation, Zermatt doesn't have an opening or closing date because you can ski all year round. The car-free resort town, situated next to the Matterhorn, gets storms from the east and south as they barrel through the Alps, ensuring a steady supply of fluff and more grins per run. Zermatt can be pricey, as you are both paying in Swiss Francs and high-end resort accommodations. If you are looking to save some money, you could also look at staying in Cervinia, Italy, which connects to Zermatt and uses the euro currency, but if you are going to do this trip, do it right and stay in Zermatt (even if you only go once).
Travel — From Kaiserslautern and Stuttgart, you can make it in about  6 and a half hours and approximately seven hours from Wiesbaden.
Story by Bret Helenius, General Manager of AdvantiPro GmbH