Near Reutlingen and Stuttgart in the lovely region of Sonnenbühl you can find some very cool caves and a cliff-hanger castle. The rolling hills and green valleys are a few of the landscape beauties that catch your eye while driving through this part of Germany. This spring I grabbed my family and then later my friends to help me investigate this area more. With the weather in Germany reaching extraordinarily high temperatures you may need a cooler place to visit this season. Here is a few to help you battle the heat. Consider visiting these over 6 million year old caves with stalactites and stalagmites abounding or travel nearby to the relatively "young" castle of Schloss Lichtenstein.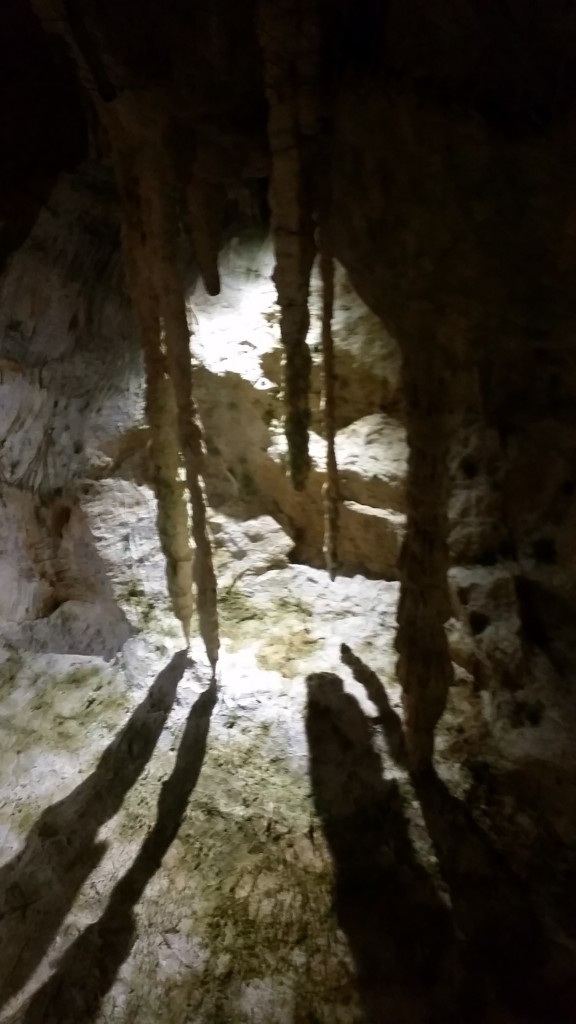 © Wendy Payne
Bärenhöhle – Bear Cave
Although the tour was in German, I was able to understand quite a bit and once in a while the tour guide would interject with English stories. We saw a bear skeleton and found out that this once was home to hyenas, a wolf pack and of course bears. One of the interesting details we heard was it took 15 years for the stalactites to grow 2cm, hard to believe when you saw how large and thick these dripping, hardened tear drops have become. When we were there the cave temperature was 9oC, it felt heavenly in hot late June.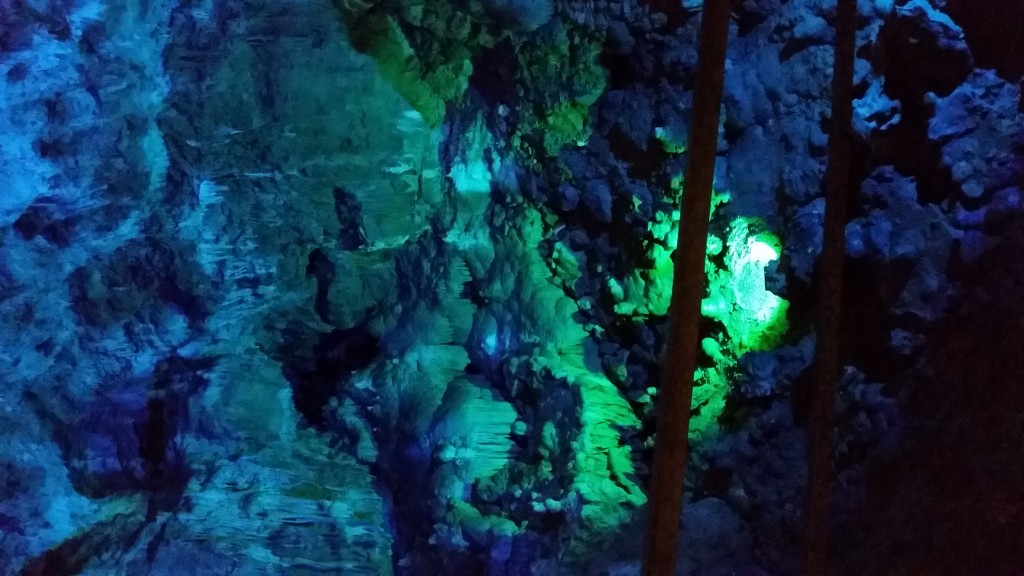 © Wendy Payne
Nebelhöhle – Fog Cave
Considered a "show" cave of Germany, this cave was first documented as a "site-seeing" structure in 1486. The very long stairway down to the cave is one indicator of the spookiness of it. The Nebelhöhlenfest (on WhitMonday) May 16, 2016, is celebrated in this cave and is a German holiday after Pentecost to ward off evil spirits.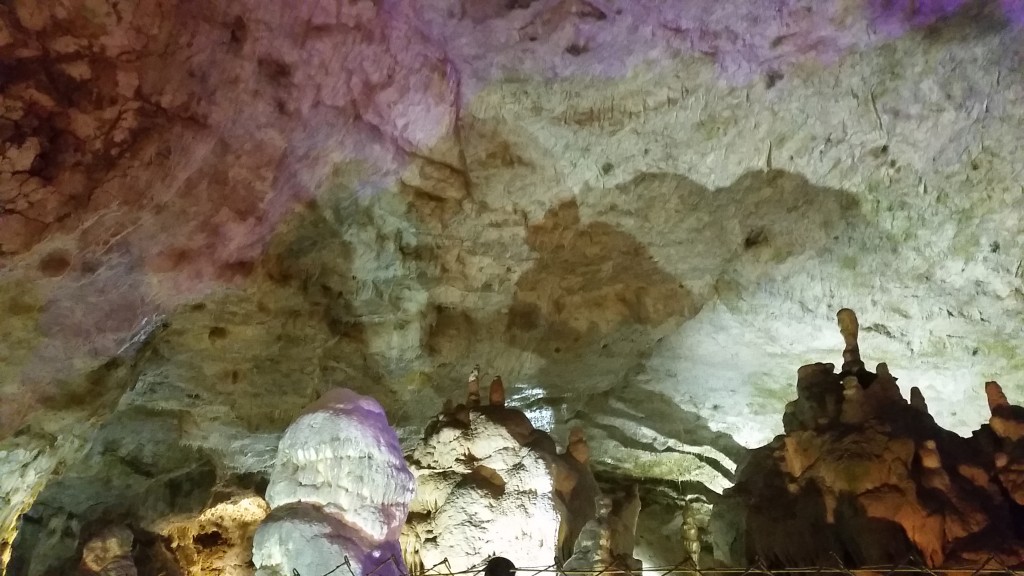 © Wendy Payne
Little Lichtenstein Castle
Most people stationed in Germany know of Leichtenstein, the country and the castle, but if you live in Baden-Württemberg you've probably heard of "Little Lichtenstein." Commonly referred to as our fairy tale castle it appears as if it might slide down the cliff. This magical castle is breath-taking.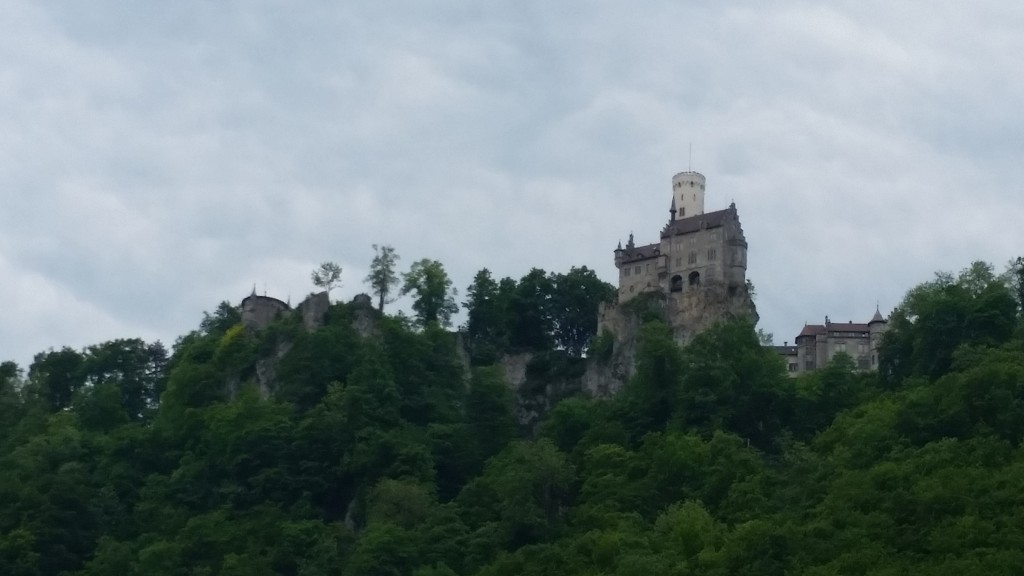 © Wendy Payne
My family decided to take a little hike through the country-side on a beautiful spring day up to the castle. Unfortunately, my new hiking app was a little off and after an eight mile hike and wonderful lunch we decided we were ready for a taxi ride back to the car. We got a funny story out of it and saw some amazing views. There is ample parking right at the castle and far fewer crowds than the very popular castles in Germany. Parking here would have saved me quite a bit of family angst, but we got a great workout and meal, so "alles gut." Also good to know, there is a ropes course that looked amazing, but after our arduous hike we decided to shelve that for the next visit.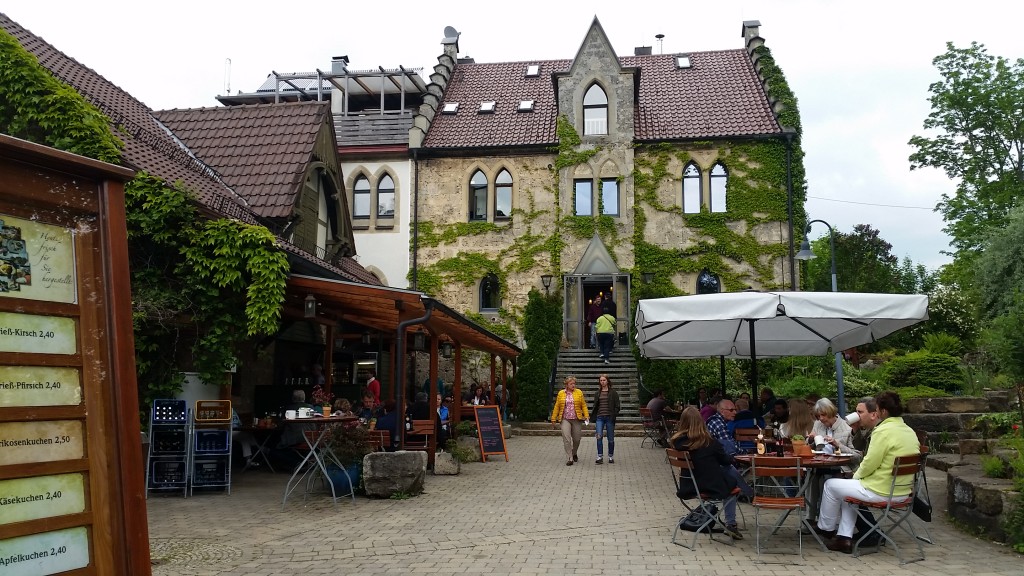 © Wendy Payne
Our lunch was delightful at the Altes Forsthaus and we timed it perfectly right after the lunch rush and right before coffee and cake time. We were able to sit in one of the towers for an incredible, memorable experience.
Cross-country skiing and hiking trails
Cross-country skiing? Not quite the season this summer, but definitely something to keep in mind for winter. If you are a skier keep Sonnenbühl in mind as it is also considered the cross-country skiing capital of the Baden-Württemberg area.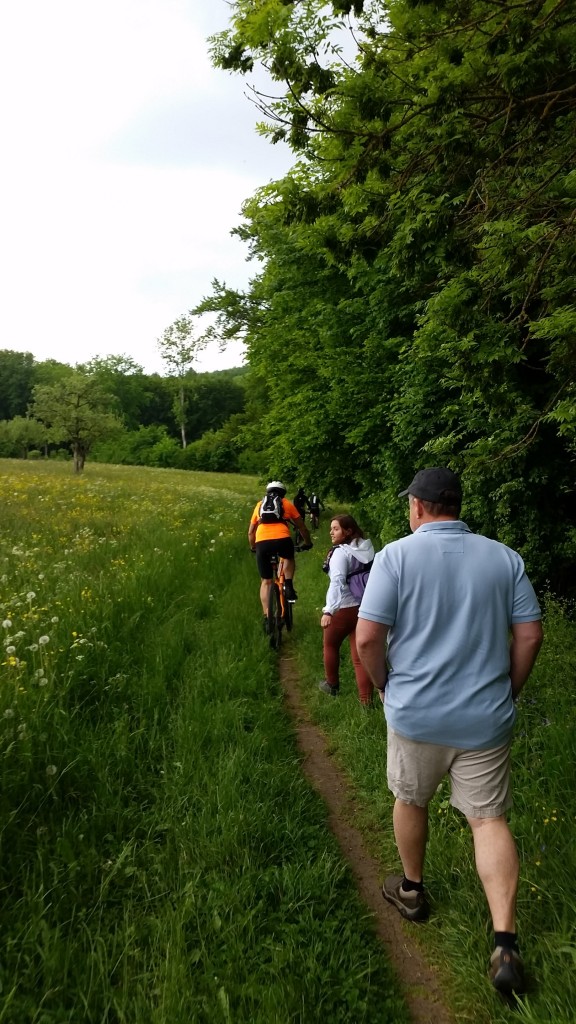 © Wendy Payne
There are also hiking trails throughout this part of the Swabian Alb, and I used the Wandermap site and link, although I would say be careful of the definitions. I hike quite a bit and the levels were more difficult than I thought. We chose on an "advanced" hike but it felt more like a "pro."
How to get there and important links:
Both of the caves are part of the GeoPark of the Swabian Alb. This wonderful resource has many tours and nature adventures for the most ardent explorer.
Bear Caves – Bärenhöhle
The "Bear Cave" is located in Sonnenbühl-Erpfingen, be sure to check this out on GPS settings because there are several towns that begin with Sonnenbühl, you may find yourself driving around.
The Nebelhöhle – Fog Cave
The Fog Cave is located in Sonnenbühl-Genkingen, near the other caves but is not in the same town.
To Schloss Lichtenstein: 
From Stuttgart: approximately an hour via B27. Direction
here
From K-town: approximately 2 hours and 50 minutes via A8. Directions
here.
From Wiesbaden: approximately 3 hours via A8. Directions
here.
Author's Profile: Wendy Payne is a military spouse and lives with her family in Stuttgart, Germany. She is a freelance writer, blogger and photographer. She also enjoys gardening, hiking, yoga and sharing Europe with people.
Featured Image Photo Credit:  © Wendy Payne