Van Gogh knew it. Monet knew it. Picasso knew it. I know it. Soon, you'll know it, too: it doesn't get much more picturesque than Provence in South East France. The region is famous for its endless lavender fields, mild climate and clear light thanks to a strong winter/spring wind known as Mistral, which has been setting the scenery for world-famous paintings for centuries. What's even more impressive than seeing an original Van Gogh? The original piece of landscape behind it.
Saint-Rémy-de-Provence
Vincent Van Gogh spent his infamous (mental) hospitalisation in Saint-Rémy-de-Provence after cutting off his ear in a psychotic episode and made the best of it by letting the city and surrounding area inspire his masterpieces. A number of his paintings even depict the hospital's courtyard.
The town is specked with narrow alleys that provide cool shade in the summer and the feeling of being in a movie all year round. The next café au lait is never more than twenty yards away.
Saint-Rémy might just be the perfect spot for renting a cozy apartment, house or hotel room as most surrounding highlights are in day-trip distance and, well, it's just really really seriously beautiful there; ideal for unplugging, reconnecting with the world and taking casual strolls through endless fields of apple trees, poppy seeds, olive trees and, of course, lavender bushes.
Visit their semi-weekly market for spices, wine, meat, cheese and, my favourite, fresh Turkish Nougat in all flavors across the city center every Saturday and Wednesday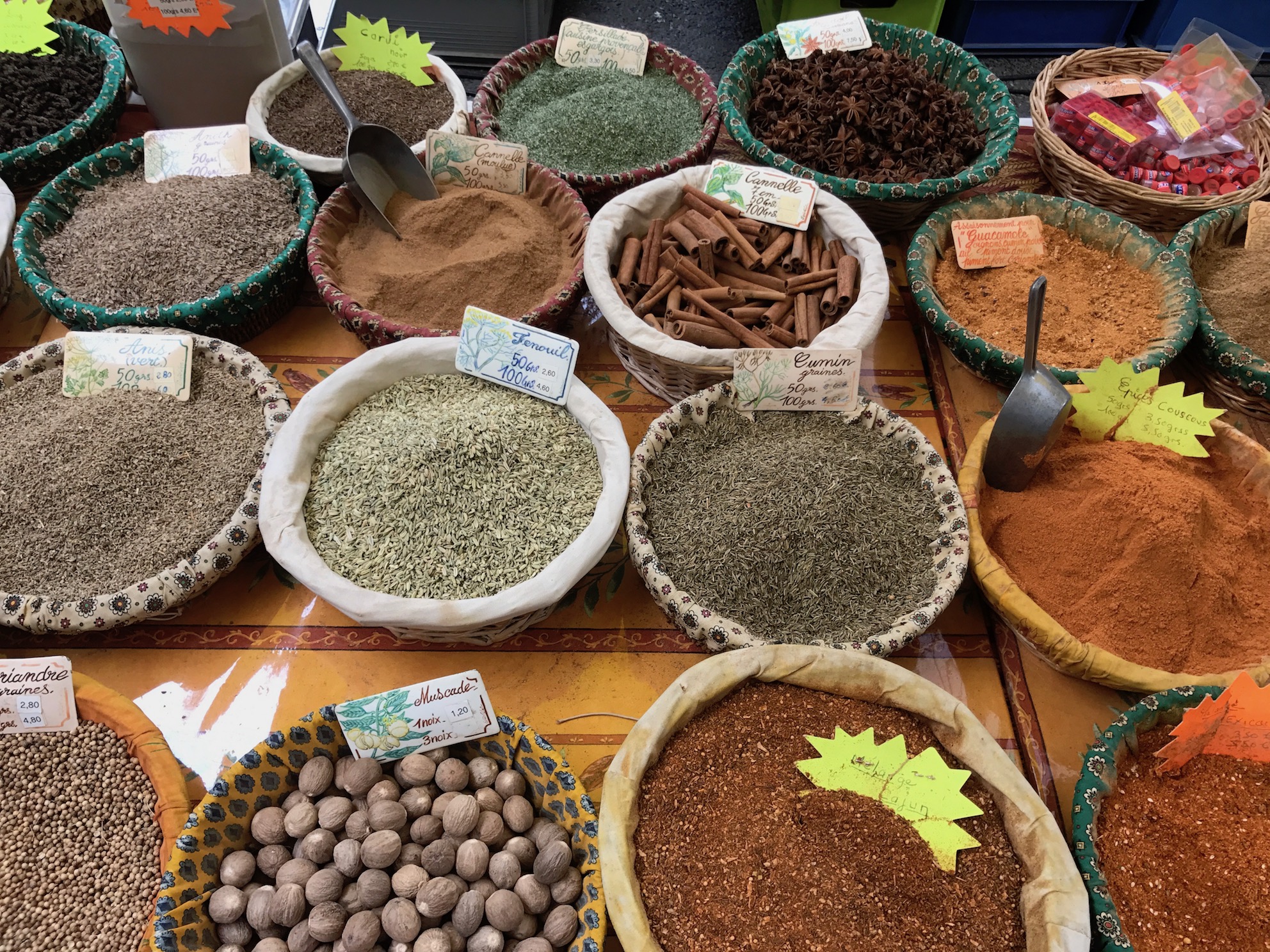 | Military in Germany
Van Gogh's former psychiatric institution is now an art gallery, Musée Estrine, celebrating his life and legacy as well as more recent works he inspired.
Les Alpilles, small Alps, are excellent for long hikes and camping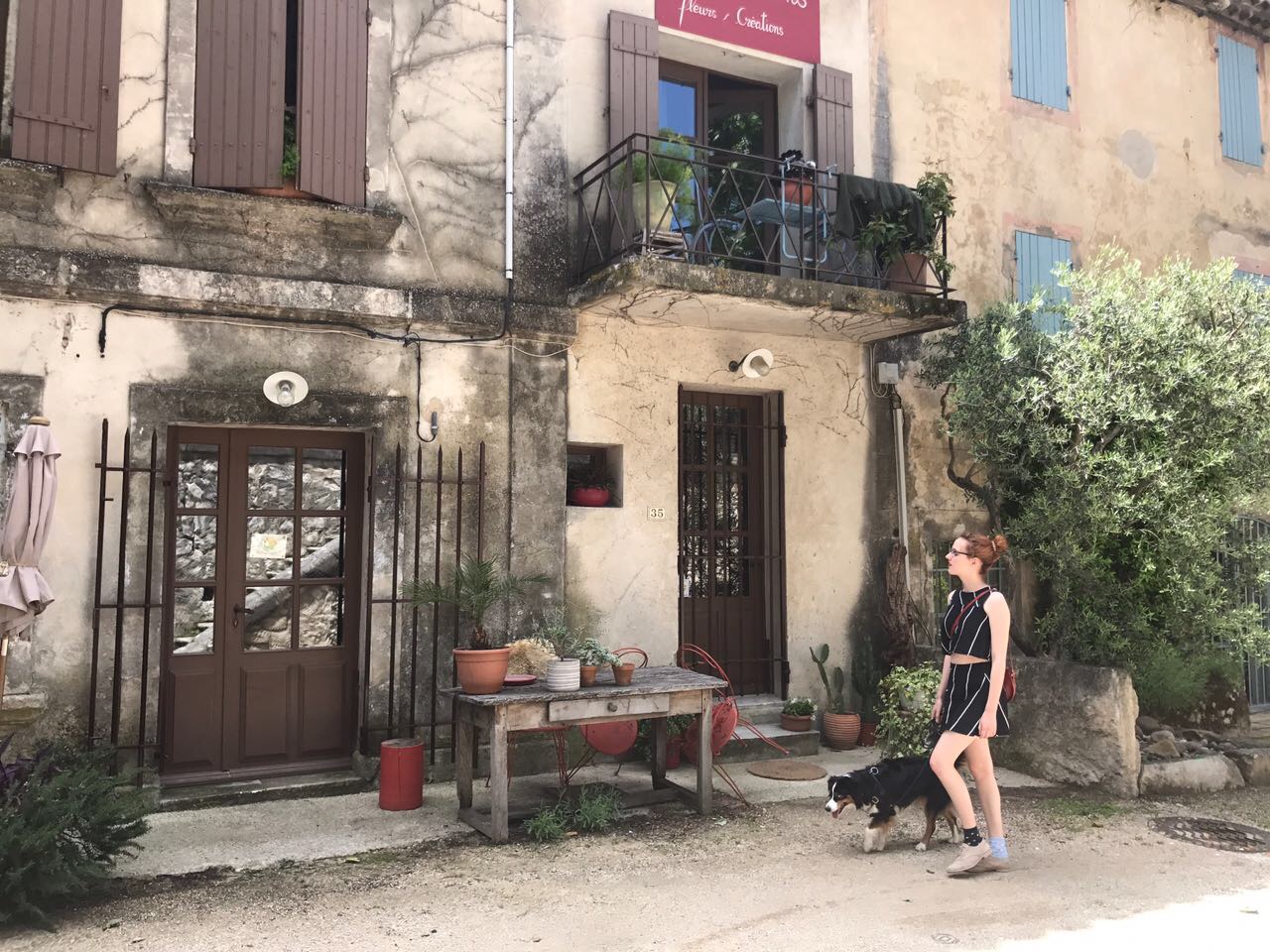 | Military in Germany
Avignon
I can't remember a single year since I was a child that we didn't drive to Avignon, a UNESCO World Heritage Site, at least once. From singing "Sur le pont d'Avignon," a nursery rhyme we learned in French class, by the water, strolling through medieval alleys and marvelling at the huge Papal Palace to shopping at clothing stores we don't have in Germany, not to mention local shops offering olive-branch-pattern fabrics, lavender soap, herbs de Provence and so much more.
The region is also famous for their vineyards including wine walks and hikes as well as hourly bus tours to lesser-known (as lesser-known as a bus tour destination can ever be) lavender fields in case you don't want to put down the wine while exploring the area.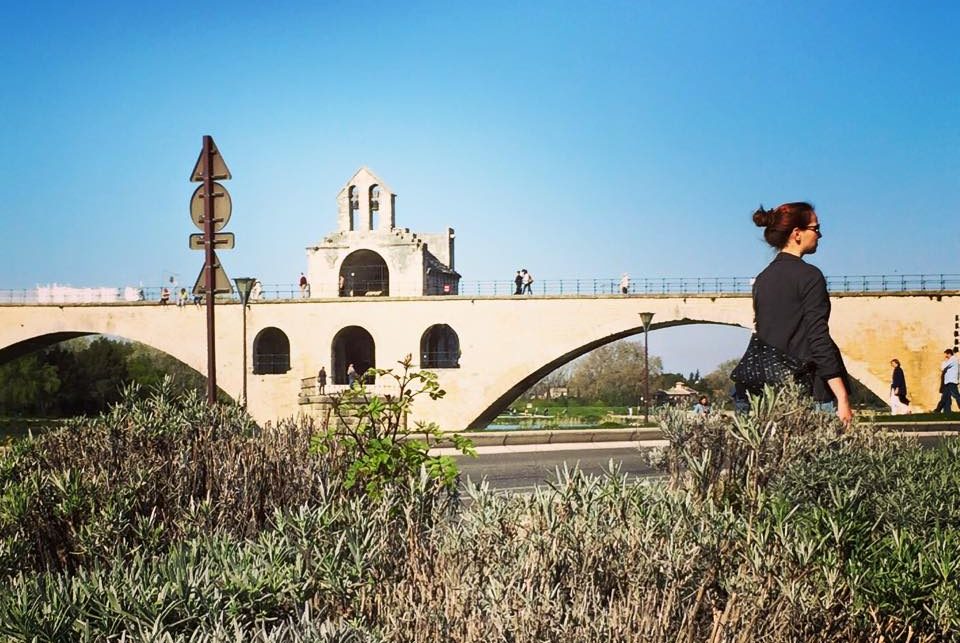 | Military in Germany
Saintes-Maries-de-la-Mer, Camarque
Looking for a 'traditional' day by the beach to do absolutely nothing except broil in the sun (or soak in the sun during the winter)? Simply pick a different day than we did and head down to Saintes-Maries-de-la-Mer.
Yes, it's technically already in the (and the capital of) Camarque but checking that off your list is all the more reason to go. Long stretches of sandy beaches, free parking and the sound of the waves crashing against the shore await!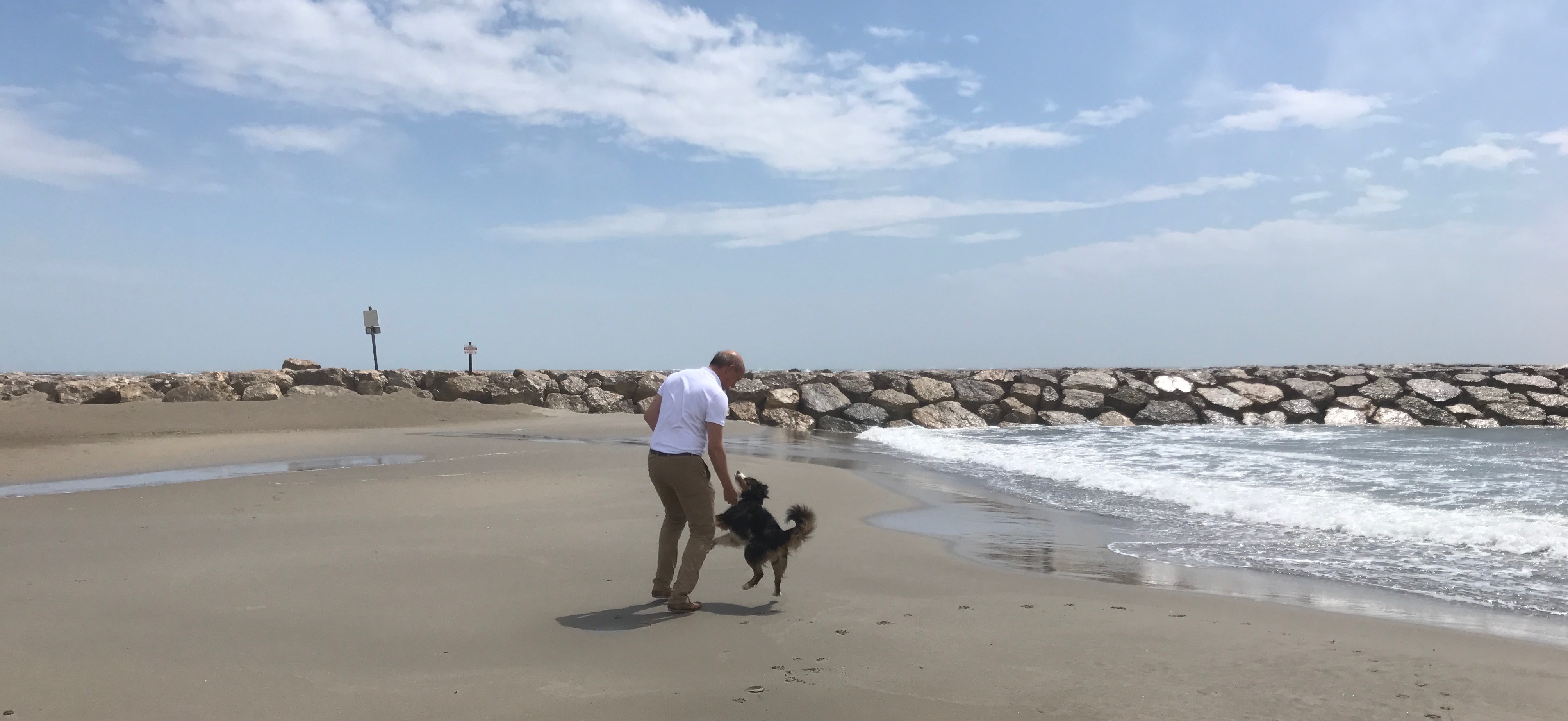 | Military in Germany
On your way there you will come across countless horse ranches. If that's something that interests you, just pull over and ask for the next available appointment to join a ride along the beach or through the idyllic countryside. They will usually have free spots within an hour and you can always drive five minutes further to ask the next ranch.
The horses are always trained to cooperate with unexperienced riders or children and you will most likely be accompanied by a professional who knows the area to make sure you don't get lost, so even if you've never taken a riding lesson in your life, these horses will follow their leader despite any helplessness on your part. It's definitely worth the adventure if only for the change of perspective.
Méjean
This small fishing village is perfect for hiking. A scenic drive, through what would be a national park in The States, hides it from the rest of the world but once you're there, you'll never want to leave.
Clear blue water, delicious fish restaurants, short hikes, long hikes and a very long hike almost all the way to Marseille await.
Pro tip: park at the free parking spot at the end of Chemin du Tire Cul, enjoy an exquisite, fresh, French lunch at Le Mange Tout and just start walking up the hill, which parallels the ocean with a fantastic view of Marseille across the sea. The path is rocky so don't forget to wear proper shoes. If you're not looking for a several-hour-long hike, you can simply turn around at any point and enjoy the view a second time. Trust me, there's always a spot of that beautiful ocean you haven't admired yet.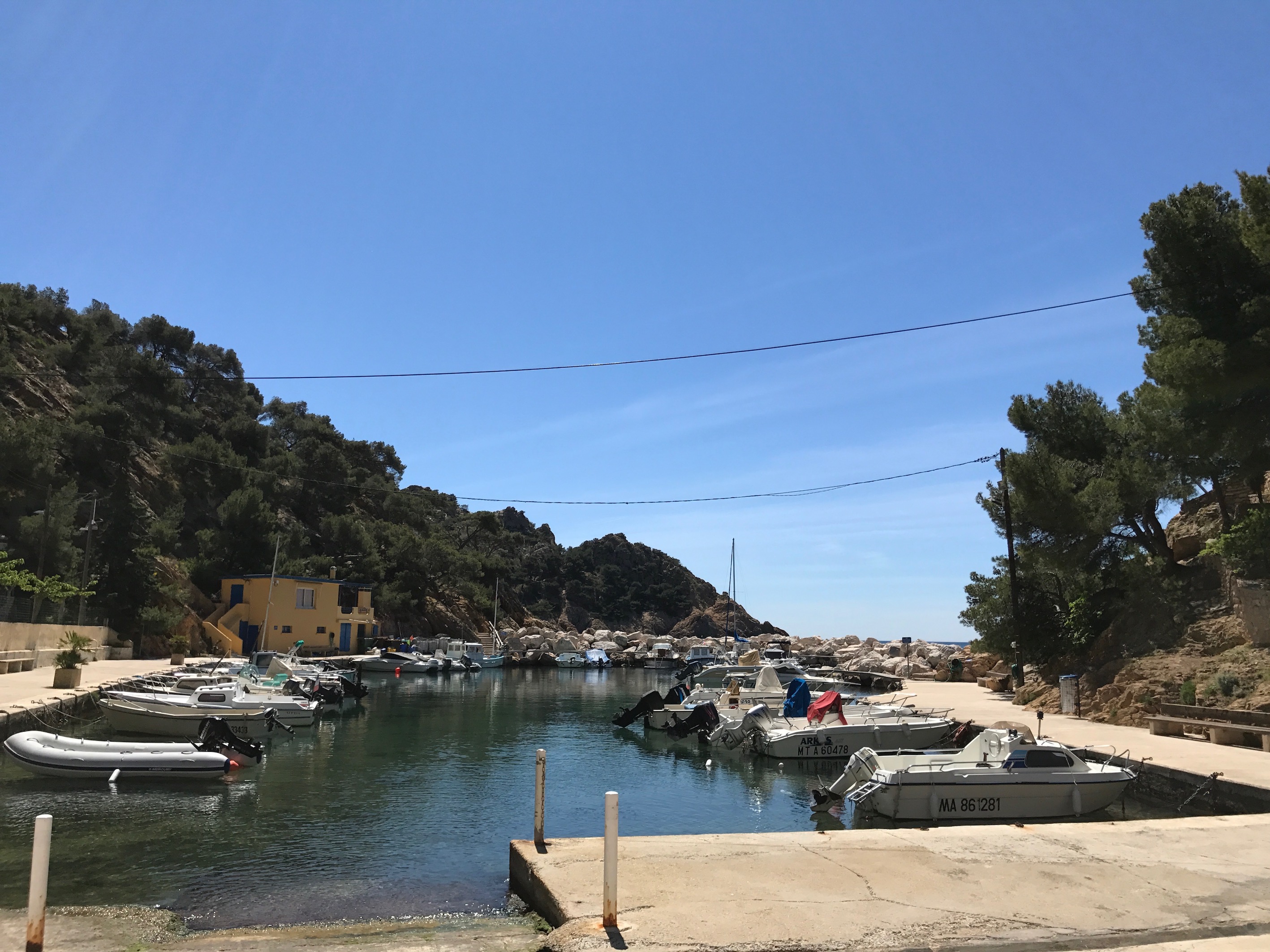 | Military in Germany
Aix-en-Provence
Provence's capital Aix-en-Provence is similar to Avignon but always worth a visit if you have time to see both. The university city also offers a series of hikes to mountains and hills overlooking the town along with all the good food that made you want to go to France in the first place. (See cover photo by Cover photo by Neirfy)
Getting There
Depending on your exact destination, Provence will be a 9- to 10-hour drive from the KMC, Wiesbaden and Stuttgart. You might want to consider not driving the whole way in one day and spending a night in UNESCO World Heritage Dijon or somewhere else along the route.
Featured image by Neirfy
Author's profile: Leonie is a poetry-loving literature student with a passion for small towns, road trips, and breakfast food that's being served at all hours of the day. When she isn't hopping from one bargain flight to the next, she is making sure you're hanging with the locals and staying updated on events in your area.