Normally indigenous to the Taunus Mountains are the brown foxes, wild boar and red squirrels. However, thanks to Opel Zoo you can catch a glimpse of a few other animals like elephants, giraffes and hippos right in Kronberg! 
Wonderful Place to Visit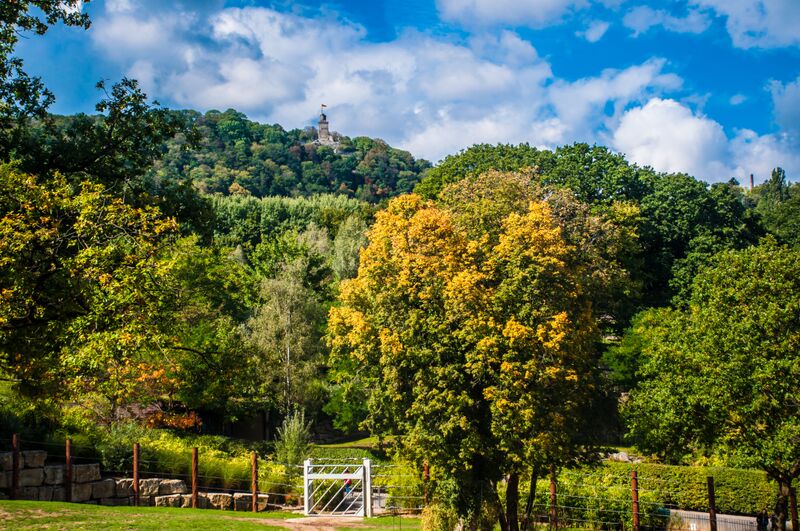 © Gemma
Opel Zoo is a wonderful place to visit to see all of the animals up close and personal while also taking in the beautiful forest scenery of the park. You feel very one with nature here and not many zoos have views of breathtaking castles.
What to Expect
When you first arrive in the park, you are greeted by the zoo's tallest residents- the giraffes! Located in a big open field in the center, it is really a sight to see them when walking in.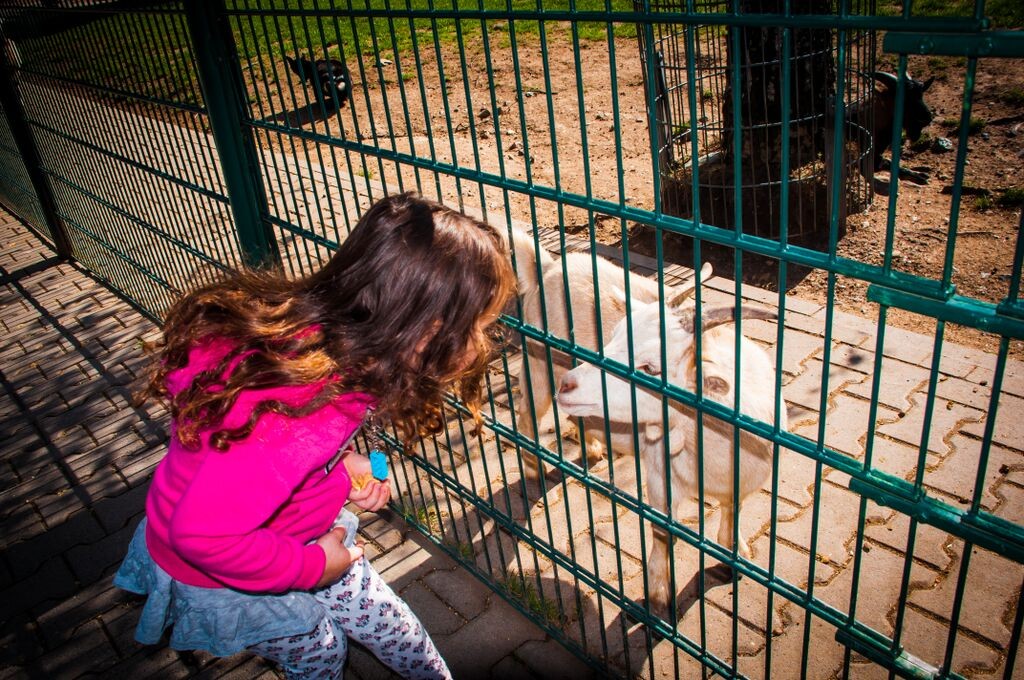 © Gemma
Also at the entrance is the very popular goats! They are happy to see you, because you are able to feed them… and boy are they hungry! At the ticket counter you have the opportunity to buy a bag of carrots and grain from the vending machine in the goat area.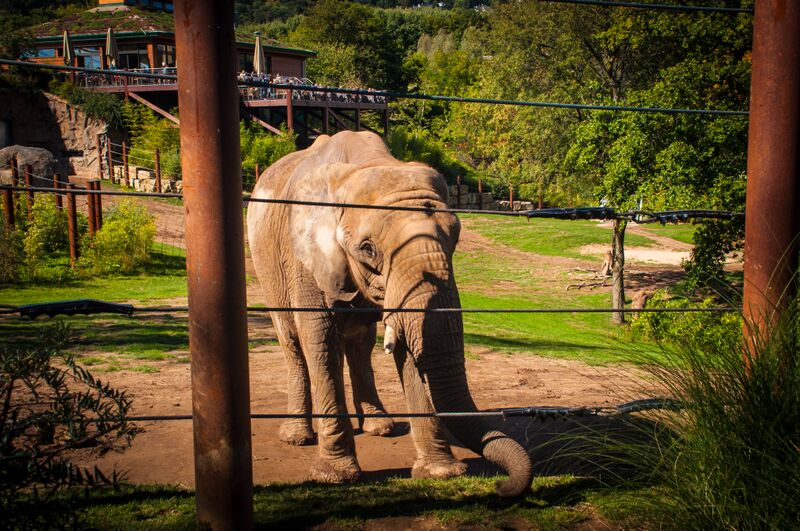 Gemma
The path along the zoo is designed in one big loop, with other areas off the route. The next big stop is to my favorite animal, the elephants. You can toss in carrots and watch the elephants pick them up with their long trunks.
And for cat lovers like us, we loved checking out the "not so domestic" wild cousin of our feline at home.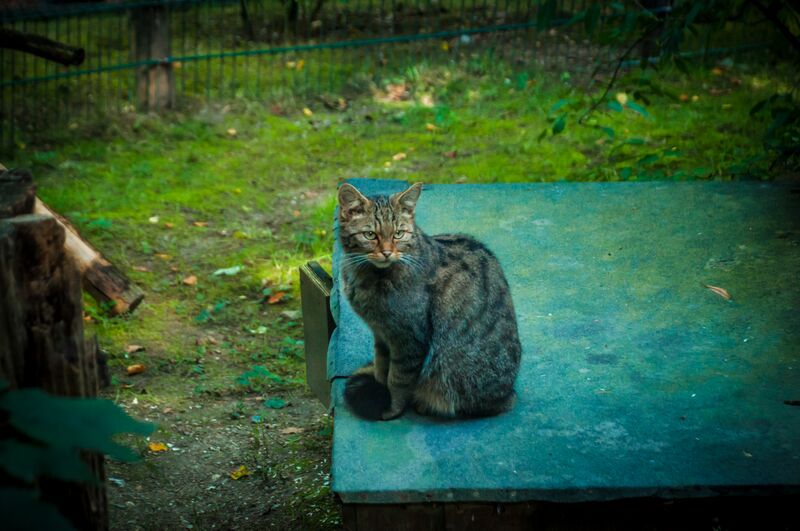 © Gemma
One of the most interactive and fun animals at Opel Zoo are the lamas! These friendly animals come right up to you to be fed and petted. I really believe he is saying "Cheese"!!!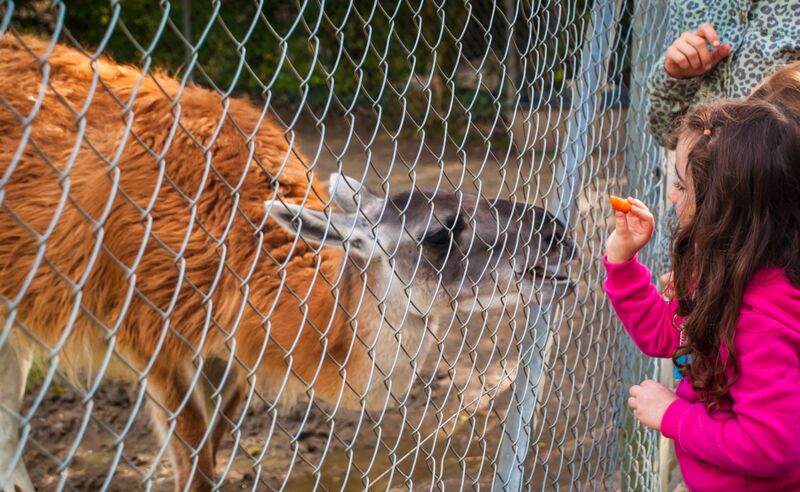 © Gemma
I love pigs! Here you will find some really big piggies!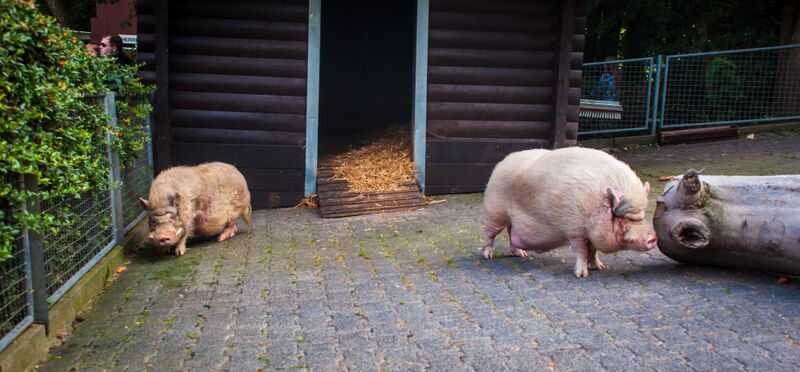 © Gemma
General Information
Clearly the main attractions of Opel Zoo are the numerous animals, but there is also an amazing playground area! They offer pony and camel rides for kids as well as recreational fun at the ball pit inside a wooden hut.
There are many food stands around the zoo. My favorite is the one next to the playground so I can get some coffee while watching the little ones run around.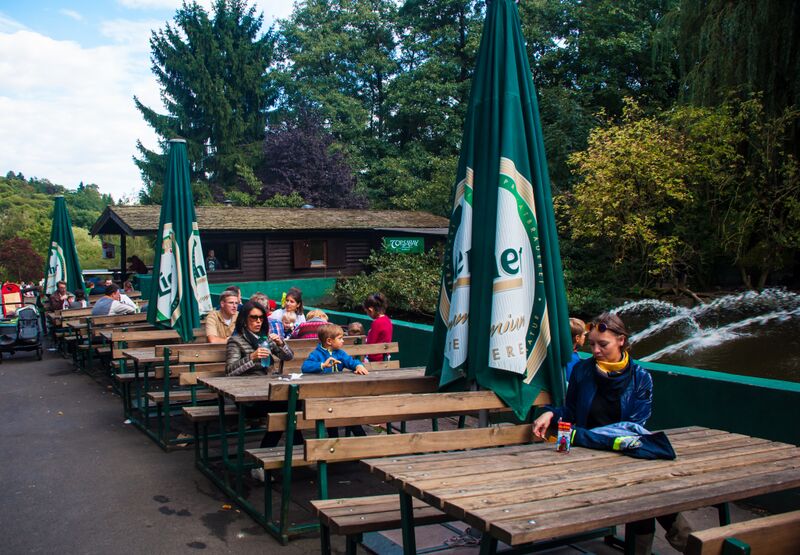 © Gemma
The zoo's hours are the following:
Winter Time:  9 a.m.-5 p.m.
Summer Time: 9 a.m.-6 p.m.
Prices
Entry price is 14 Euros for adults and 7,50 Euros for children. A yearly pass can be purchased for 45 Euros (for adults) and 20 Euros (for children). I am a huge believer of year passes because you have the freedom of going anytime you like even if it is for only a few hours. It pays off!
Enjoy Opel Zoo! And here is a selfie with my new Lama friend!
How to Get There
Opel Zoo is approximately 30 minutes northeast of Wiesbaden. The address is the following:
Königsteiner Str. 35
61476 Kronberg im Taunus
Author's Profile: Gemma is a mom, a veteran and an Army civilian living in Wiesbaden, Germany. With New Jersey roots, she is enjoying her extended European vacation.
Featured Image Photo Credit: © Gemma