At the end of February, Bad Durkheim lit up their town Centre for a street party, shopping and wine tastings. I do not know if this party has a special name. We saw it advertised somewhere, thought it looked cool, and knew it involved wine mixed with shopping. What more could a girl ask for?
What to Expect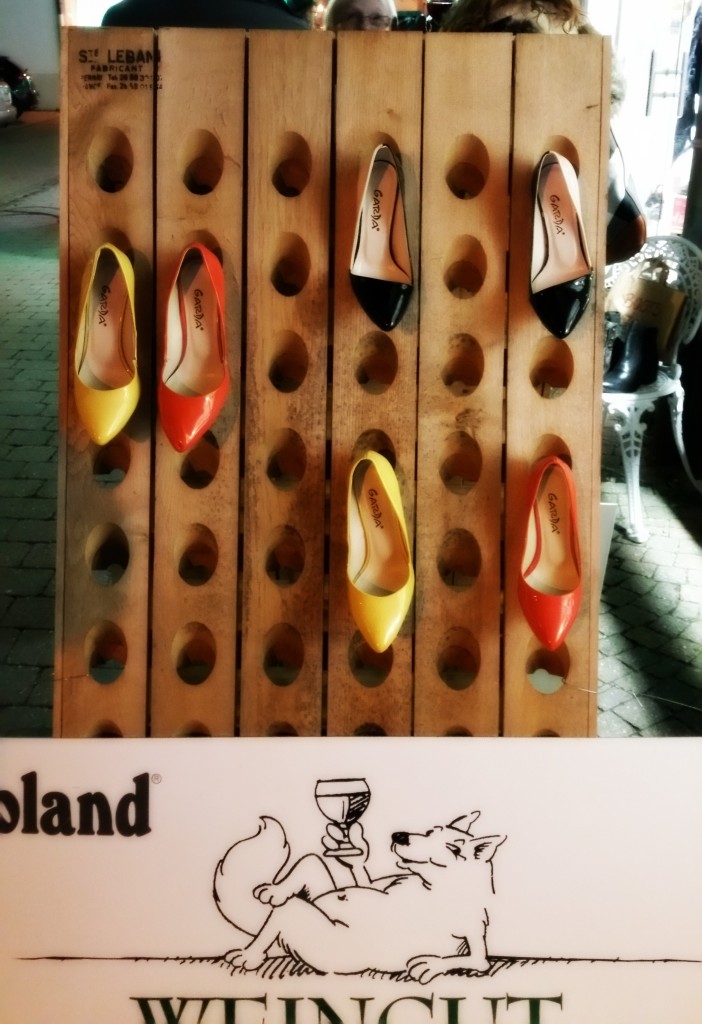 © Cheryl Koller
The party started at 7 p.m. or at least that's when the stores re-opened. We took the train in from our village near Ramstein so that we did not have to have a designated driver. It was a wine tasting after all.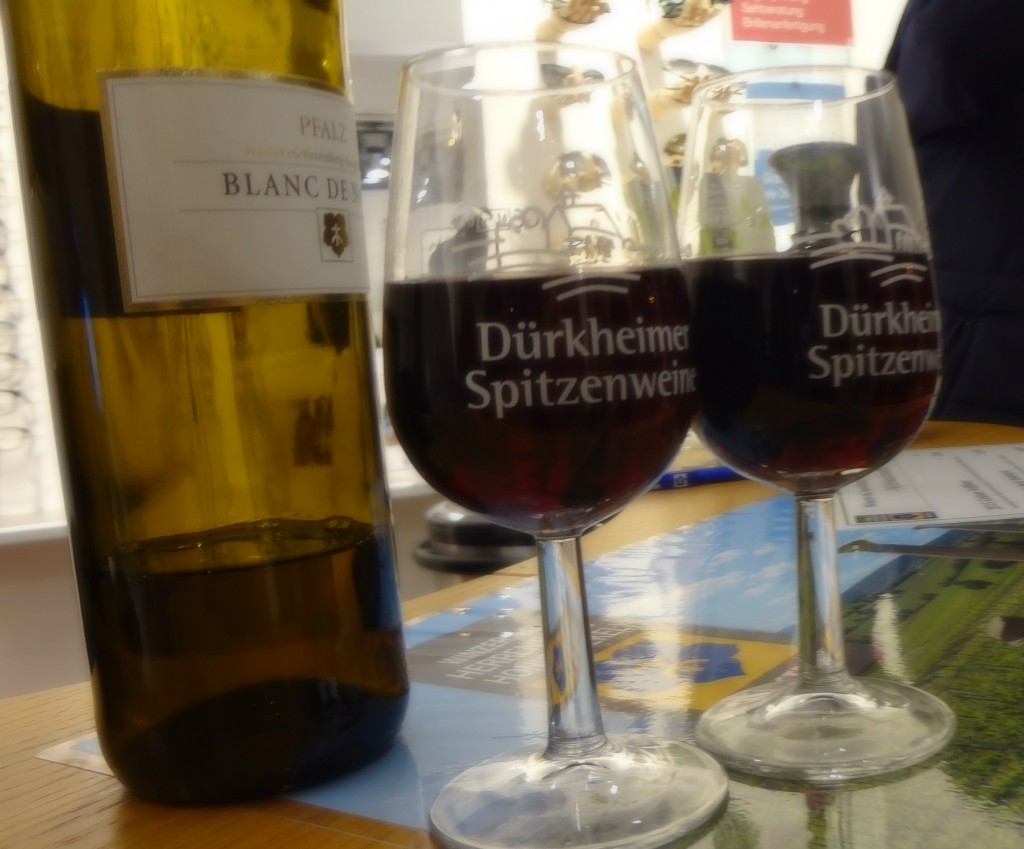 © Cheryl Koller
There were about 70 stores open to the public between 7 p.m. and 11 p.m. and around 20 local vintners introduced their wines. Most of the vintners were actually set up inside the stores, which was a bit odd and made the stores a little too crowded. But, the wine was good.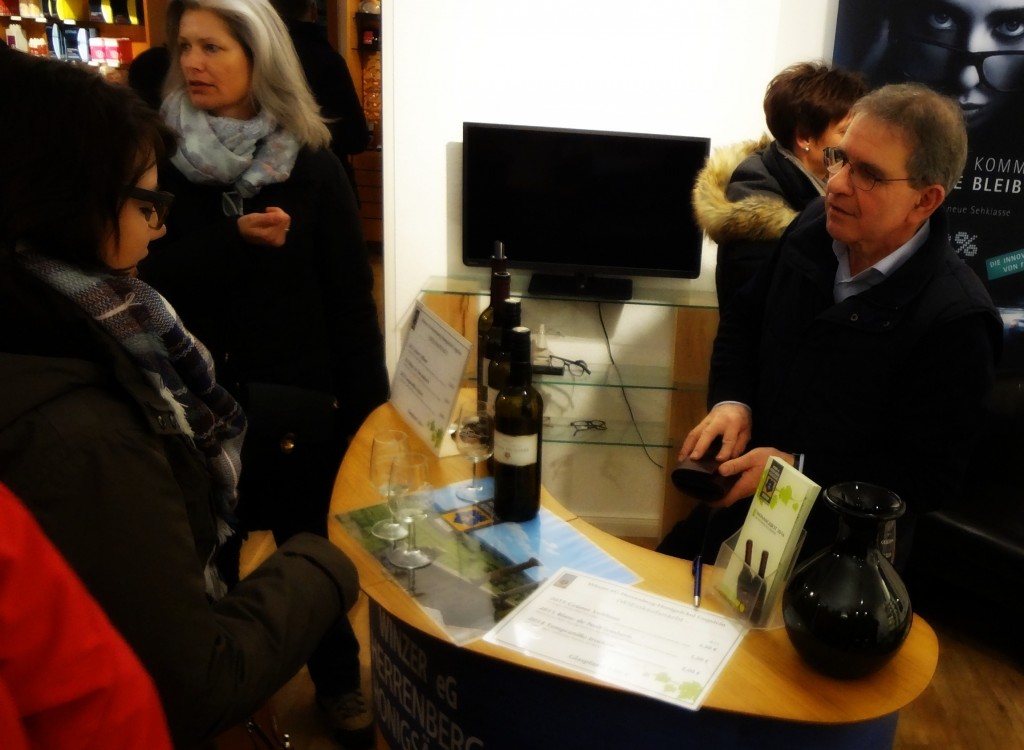 © Cheryl Koller
The "light art" in the streets were actually these huge blow-up designs. I have no idea what, if any, symbolism they might have had. I think it was just a creative way to light up the streets and make it look and feel festive.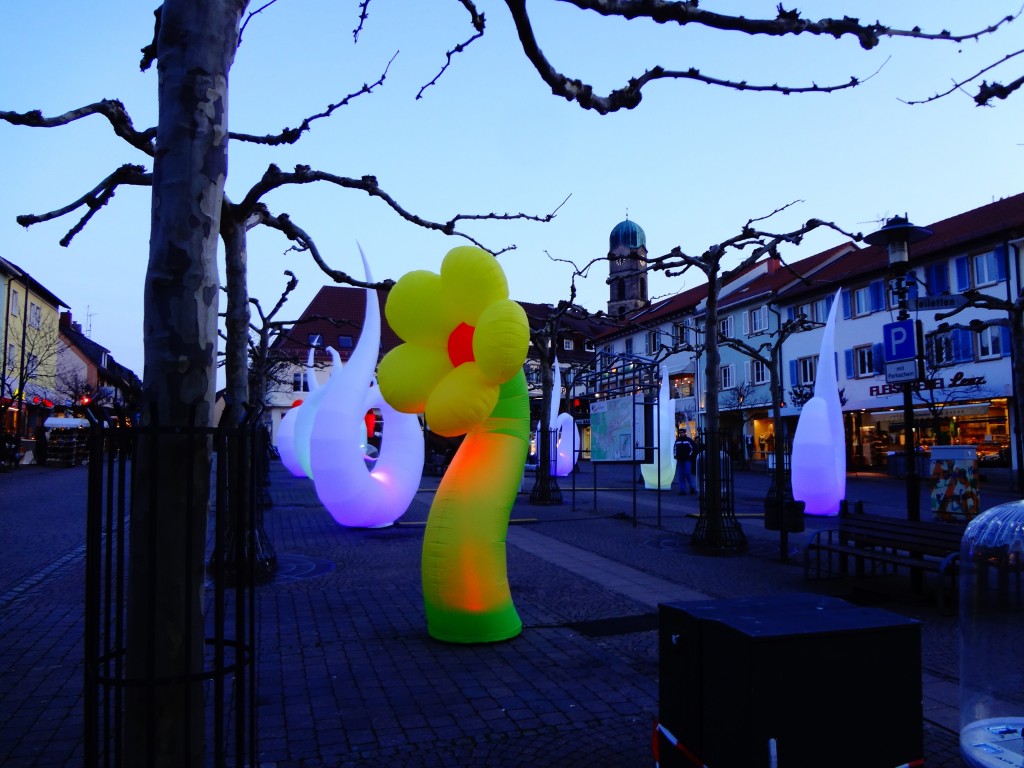 © Cheryl Koller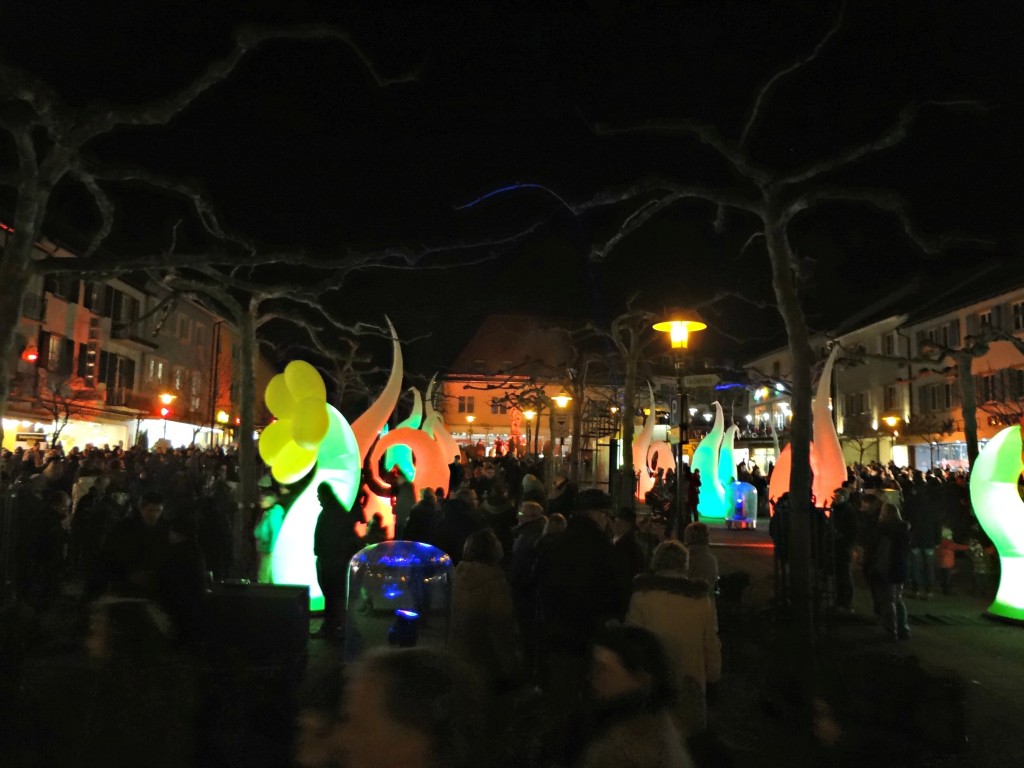 © Cheryl Koller
A Bite to Eat and Entertainment
In an effort to get out of the cold air for a bit, we stumbled upon a restaurant and thought we would try it. In typical European style, we ended up sharing a table with two lovely ladies who spoke a "little bit" of English. I always laugh when they tell me that. Usually it means their English is as good, if not better, than mine is!
The atmosphere of the restaurant was cozy and the staff was very friendly and welcoming. The menu, however, was not welcoming. I supposed I have grown spoiled to at least a rough version of the menu in English. This was not the case and our server did not speak any English. So we did what we normally do in that situation… order wine and point to a couple of things on the menu that look familiar and hope for the best. We ended up with Flammkuchen and sausages.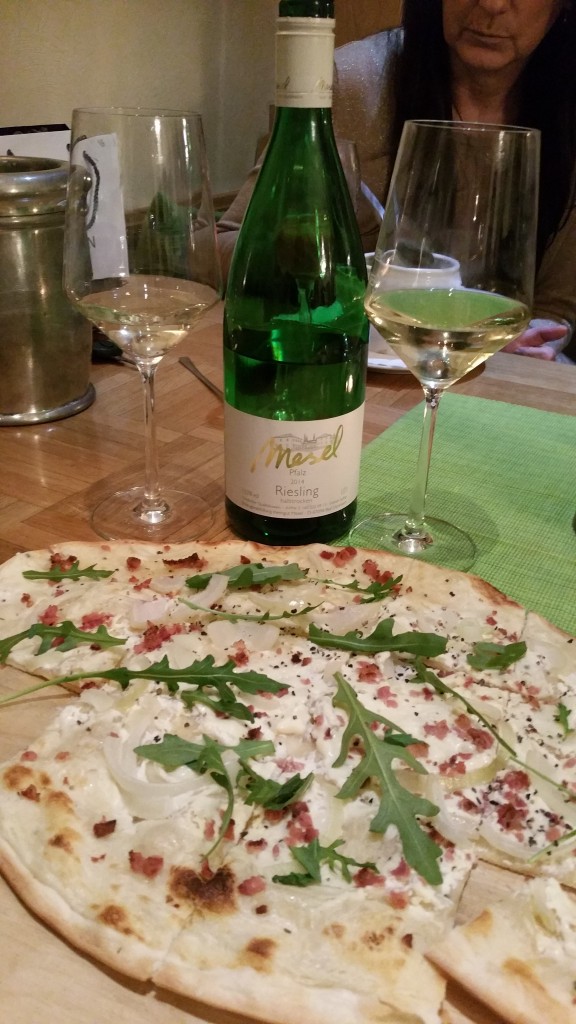 © Cheryl Koller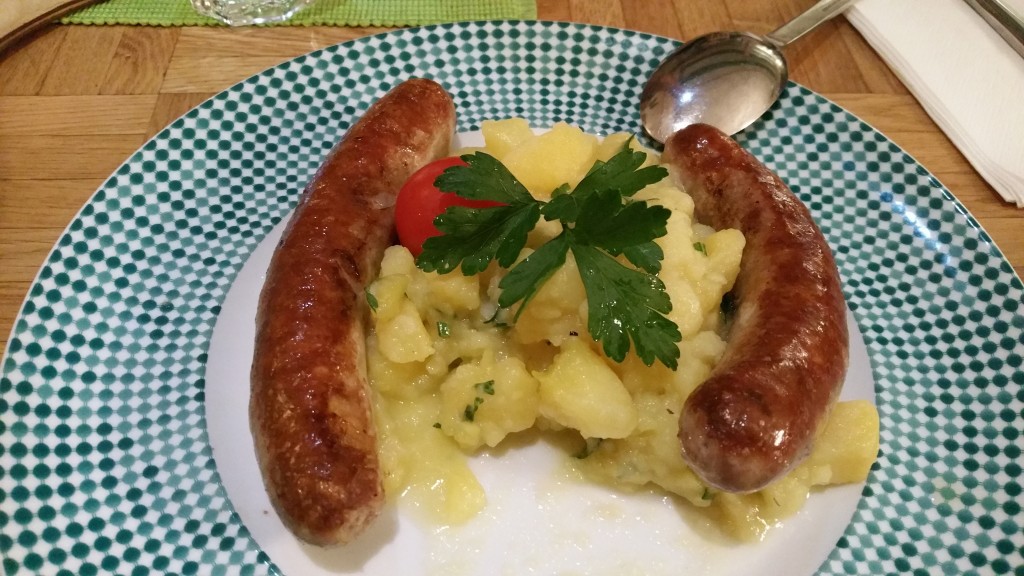 © Cheryl Koller
Live street music was offered at various times throughout the night.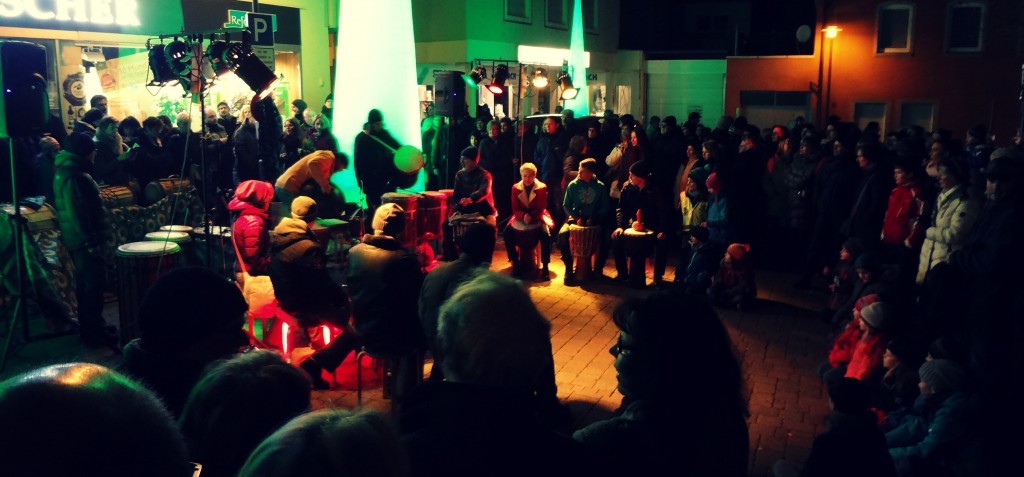 © Cheryl Koller
There was even a "fire" show, which ended up being a lot less dramatic than it sounds.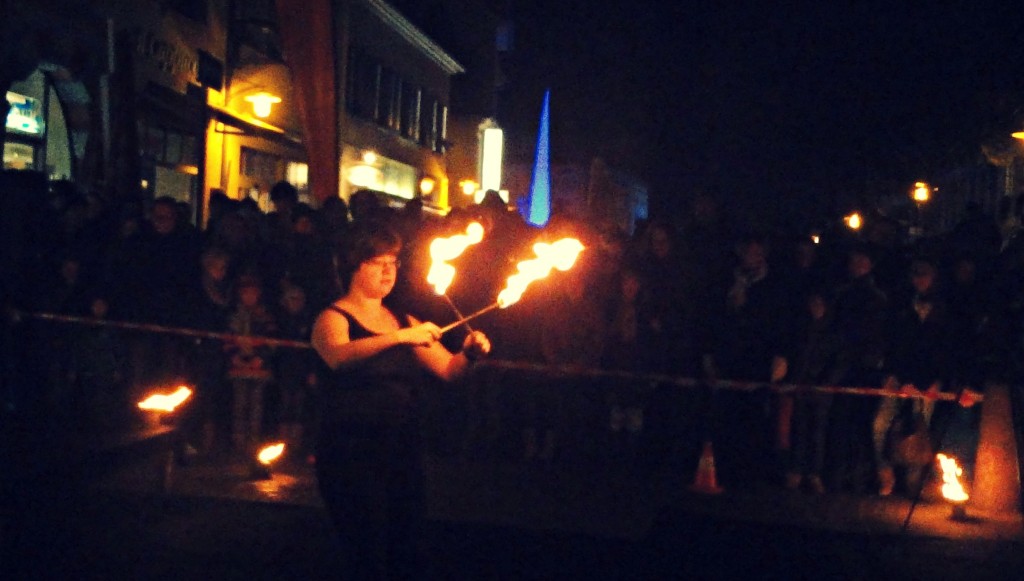 © Cheryl Koller
We asked a few of the locals about this event and they informed us that it was a warm-up for the following weekend when they hold their annual Vineyard Nights ~ another wine tasting at night with lights. Only this one is a 6 KM walk throughout the vineyards. We have actually done a very similar walk in Freinsheim.
Knowing that we would need to be on the 10:30 p.m. train, we filled up our portable wine walker (excellent gift idea for wine lovers), grabbed some take-out, and created our own little picnic for the train ride back.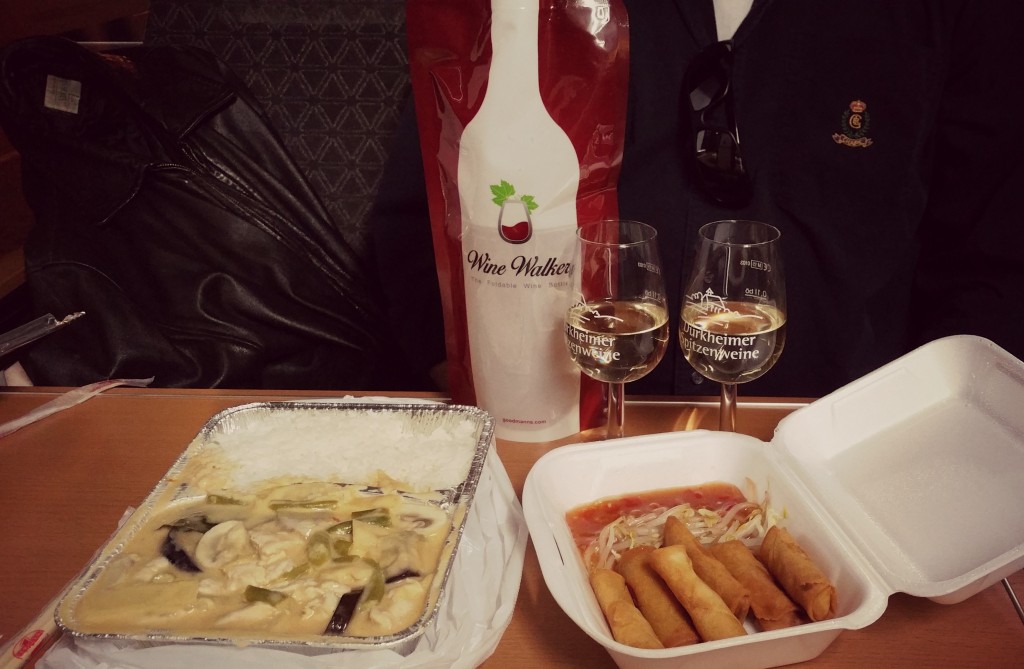 © Cheryl Koller
Although I'm not entirely sure that we would do this event again, it was still a chance to get out at night and enjoy some wine, music and great company.
How to Get There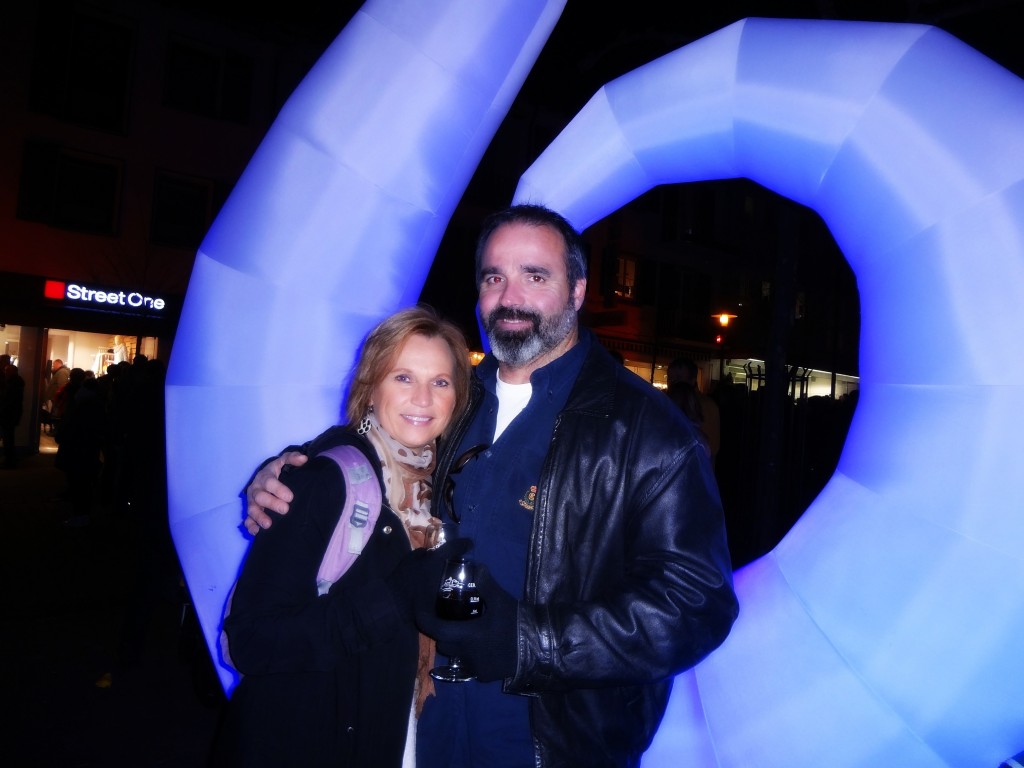 © Cheryl Koller
Bad Durkheim by car is approximately 45 minutes east Kaiserslautern, an hour south of Wiesbaden and 1 hour and 30 minutes northwest of Stuttgart. Check out DB Bahn for updated train schedules and ticket information.
Author's Profile: Cheryl Koller is a native of Georgia. She is a DOD spouse, mom of 4 daughters (2 adults, 2 teens), thrill-seeker, avid traveler, and lover of food and wine. She is a self-proclaimed Freedom-Preneur and Blogger currently living in Ramstein with her family.
Featured Image Photo Credit: © Cheryl Koller