Have a night with wine, food & fire in Freinsheim! Freinsheim is a quaint medieval village located in the middle of the Palatinate vineyards. Every January the village celebrates the first wine festival of the season. They have a "torch walk" through the town and into the vineyards.
What to Expect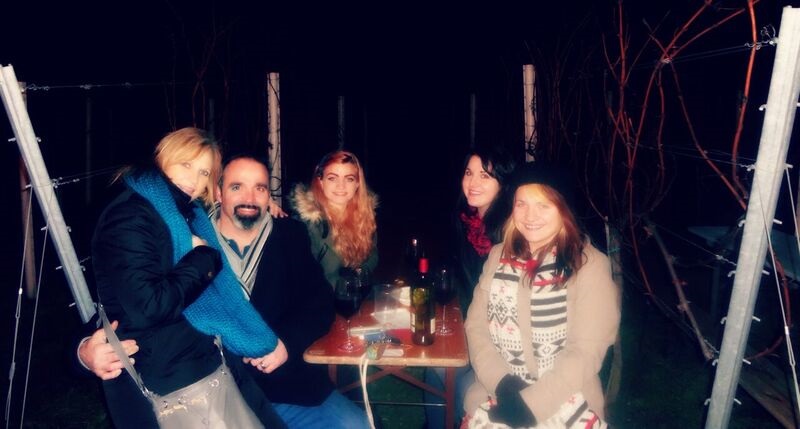 © Cheryl Koller
Around thirteen wineries present their red wines and offer culinary specialties from the Palatinate region throughout the walk.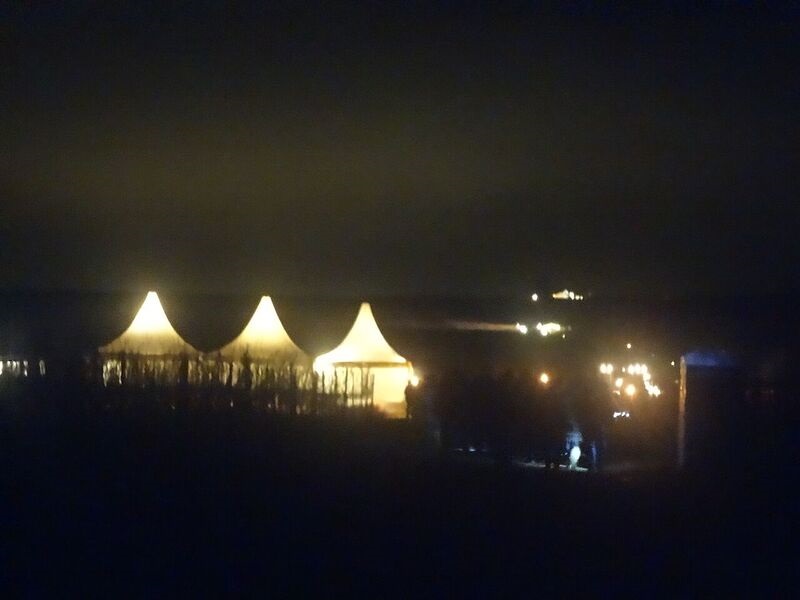 © Cheryl Koller
So, now that I've given you the textbook version of the event, let me tell you what really happens. Basically, everyone meets in the middle of town and buys a torch for 2.50 €. Then about 500 people carry said torches as they march with rather large flames into the vineyard. Even the children do this too. I'm not sure how this ever seemed like a good idea.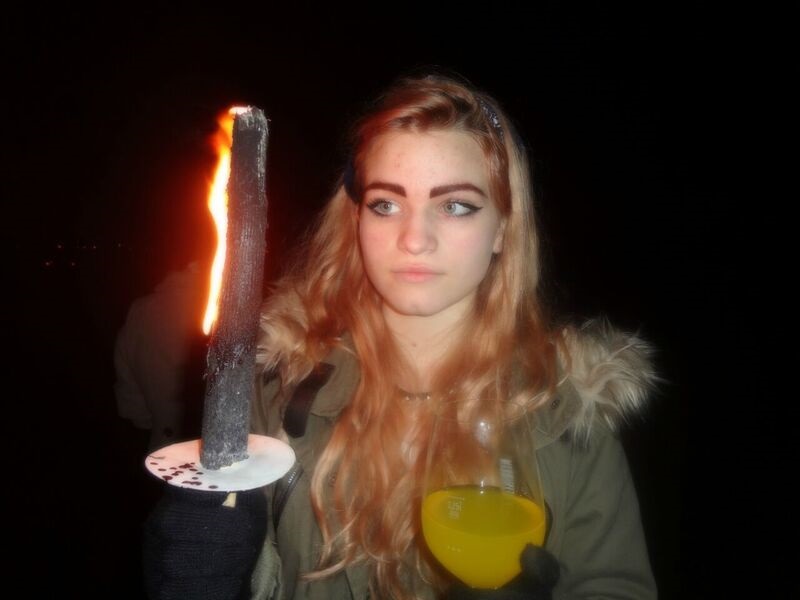 © Cheryl Koller
The flames are huge and, well, there's A LOT of people! Fortunately, we arrived after the festivities had already started so we missed the walk through the village (but we did see it from the car as we searched for parking).
We ended up parking near the vineyard and realized very quickly that we would be walking in mud (oh and in the dark) with people carrying very large flames. Honestly, the first thought for me was "Thank God I don't use very much hairspray!" especially since wine would be added to the mixture as we hiked through the vines. Fortunately, the only thing that was burnt along the way was a couple of bushes.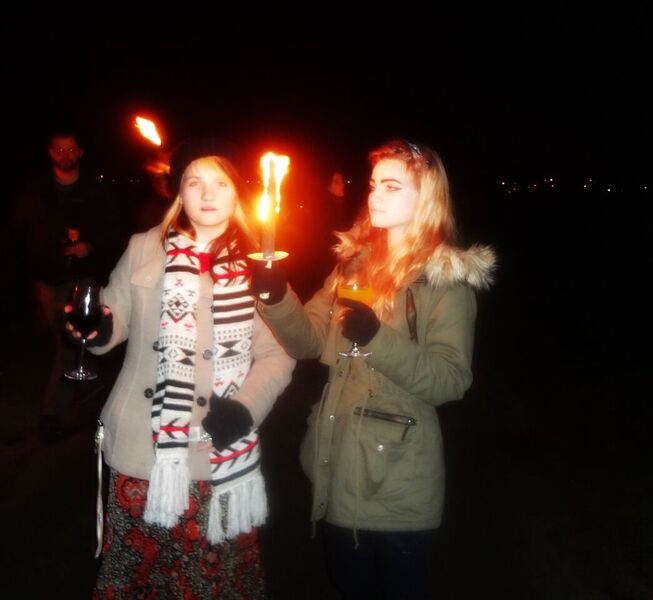 © Cheryl Koller
As we got to the vineyards, we saw the first tent and some covered wagons that were straight from "Little House on the Prairie".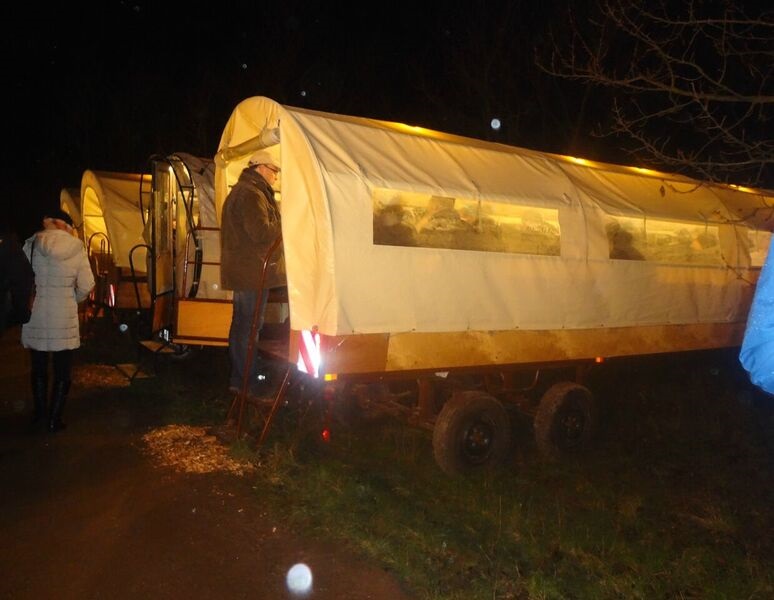 © Cheryl Koller
They did however provide some warmth that I would be thankful for after about 30 minutes of walking.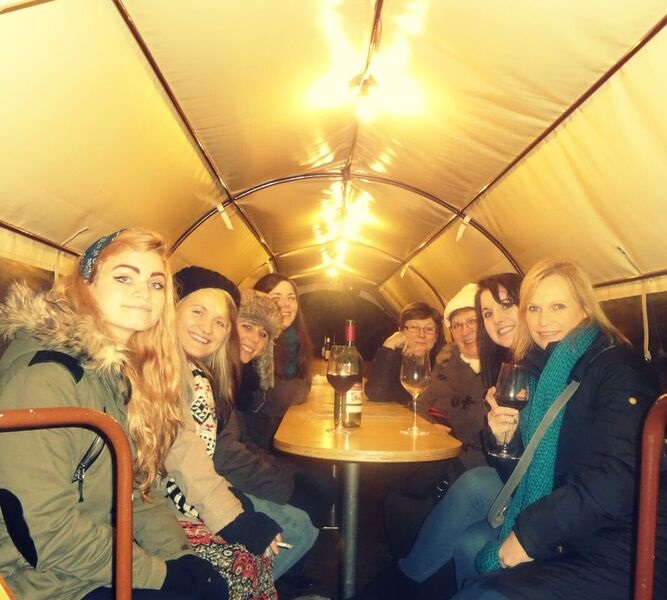 © Cheryl Koller
The theme of the night was pretty simple…eat and drink wine, listen to music and chat with the locals…all while carrying fire. It was awesome!!!
How to Get There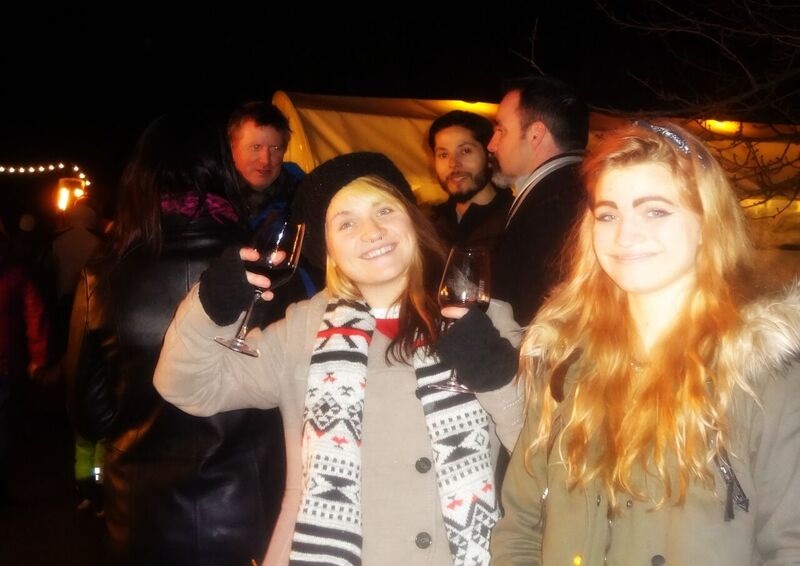 © Cheryl Koller
A drive to Freinsheim is about 40 minutes east of Kaiserslautern, just over an hour south of Wiesbaden and 1 hour and 45 minutes northwest of Stuttgart. Click on DB Bahn for train information.
Author's Profile: Cheryl Koller is a native of Georgia. She is a DOD spouse, mom of 4 daughters (2 adults, 2 teens), thrill-seeker, avid traveler, and lover of food and wine. She is a self-proclaimed Freedom-Preneur and Blogger currently living in Ramstein with her family.
Featured Image Photo Credit: © Cheryl Koller