Many years ago, I recall my mother bringing home a bottle of whiskey. My mother does not drink whiskey so I knew something was up. That was the Christmas we were all introduced to Christmas Whiskey Pecans. After all, I am from Georgia.
A Tradition
The taste of these coated pecans is similar to a praline with just a hint of whiskey. Fast forward some 40 years later and obviously this is an annual Christmas tradition for me.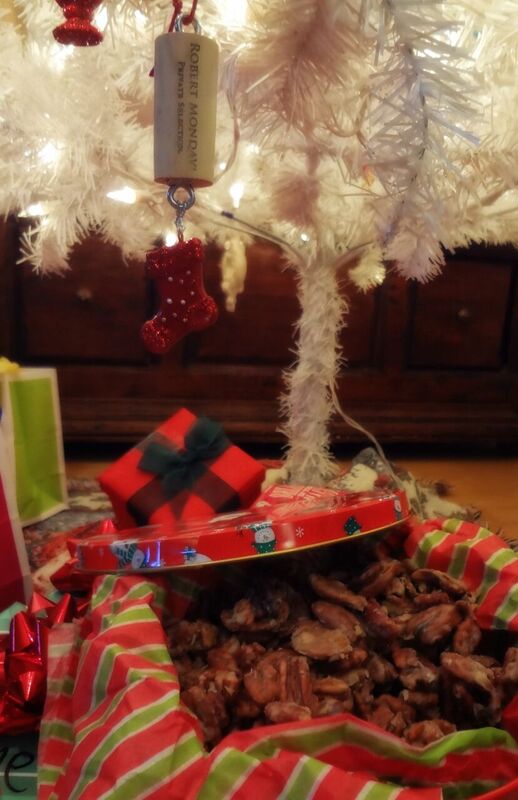 © Cheryl Koller
The recipe is simple and the ingredients are minimal. So even if you do not really "cook", you can prepare these with no problem. The good news is that you only use 2 tablespoons of whiskey. That's good news because it means you can keep the rest and enjoy it however you choose! Wink. Wink.
Ingredients
1 Cup granulated Sugar 3 Tablespoons Bourbon
½ Cup Evaporated Milk 3 Cups pecan halves
¼-Teaspoon salt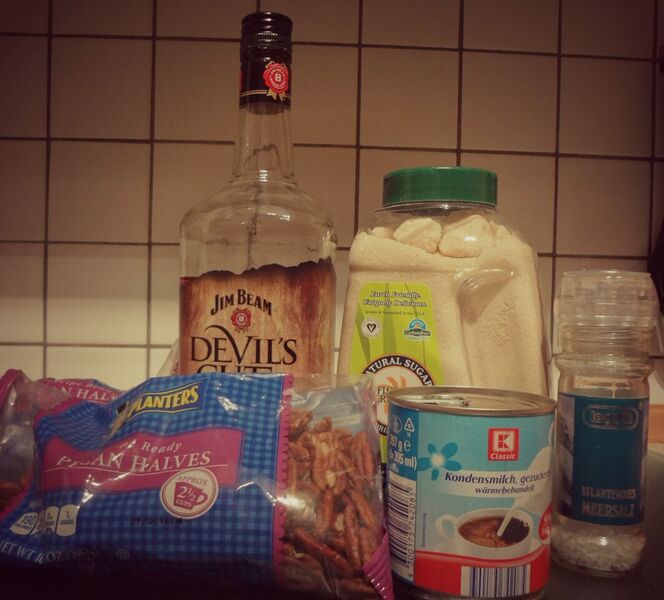 © Cheryl Koller
Preparation
In a large pan, combine the sugar and evaporated milk and bring to a low boil over medium heat, stirring constantly. Boil until the syrup registers 240 degrees on a candy thermometer or forms a soft ball when a little is dropped into ½ cup of cold water.
Remove the pan from heat. Add the salt, bourbon and pecans and then stir until the pecans are thoroughly coated with the syrup.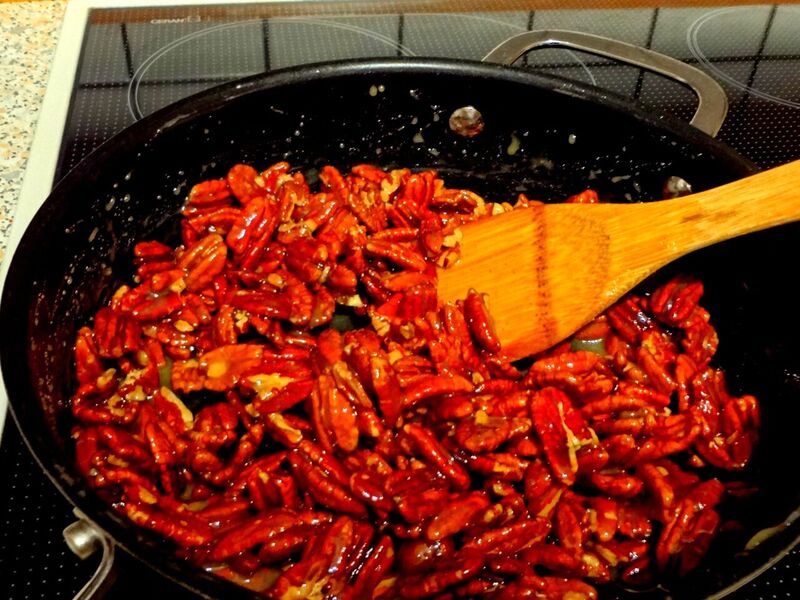 © Cheryl Koller
Spread the pecan mixture onto wax paper and allow to cool completely.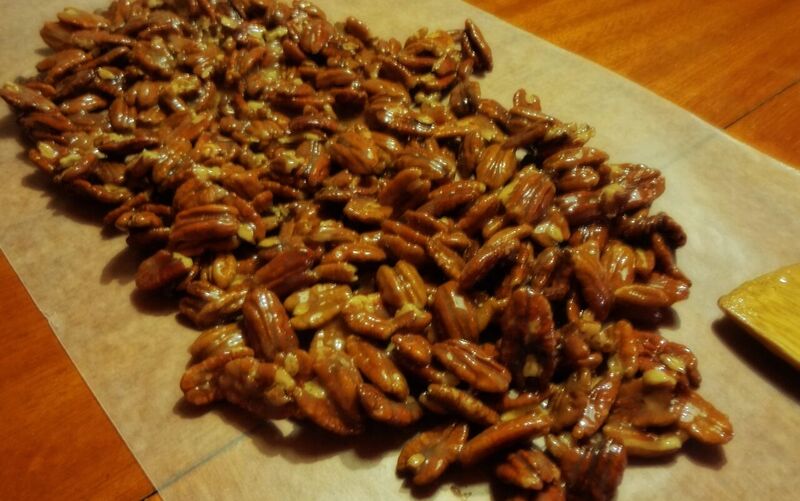 © Cheryl Koller

Make sure to store them in an airtight container. It is not necessary to refrigerate them.

These are great as gifts (as long as the recipient does not have a nut allergy). They can also be frozen to enjoy as a snack long after Christmas has passed.

Author's Profile: Cheryl Koller is a native of Georgia. She is a DOD spouse, mom of 4 daughters (2 adults, 2 teens), thrill-seeker, avid traveler, and lover of food and wine. She is a self-proclaimed Freedom-Preneur and Blogger currently living in Ramstein with her family.

Featured Image Photo Credit: © Cheryl Koller

(Visited 141 times, 1 visits today)

Tags: