Germany's Bavarian Forest National Park is wild, rugged, and beautiful. Nestled against the Czech border, just a short drive north from Passau, the park is a safe haven for the endangered Eurasian lynx – and plenty of other wildlife, as well. The park also contains more than 200 kilometers of biking and hiking trails, as well as the Baumwipfelpfad Treetop Walk, which offers one of the most entertaining walks in all of Europe.
A walk like no other
For treetop walk aficionados, Germany is rightly celebrated. This is a country that loves putting walkways way up there in forests. The best one in the country – the famed Baumwipfelpfad, the 'Green Roof of Europe' – might just be in Bavarian Forest National Park.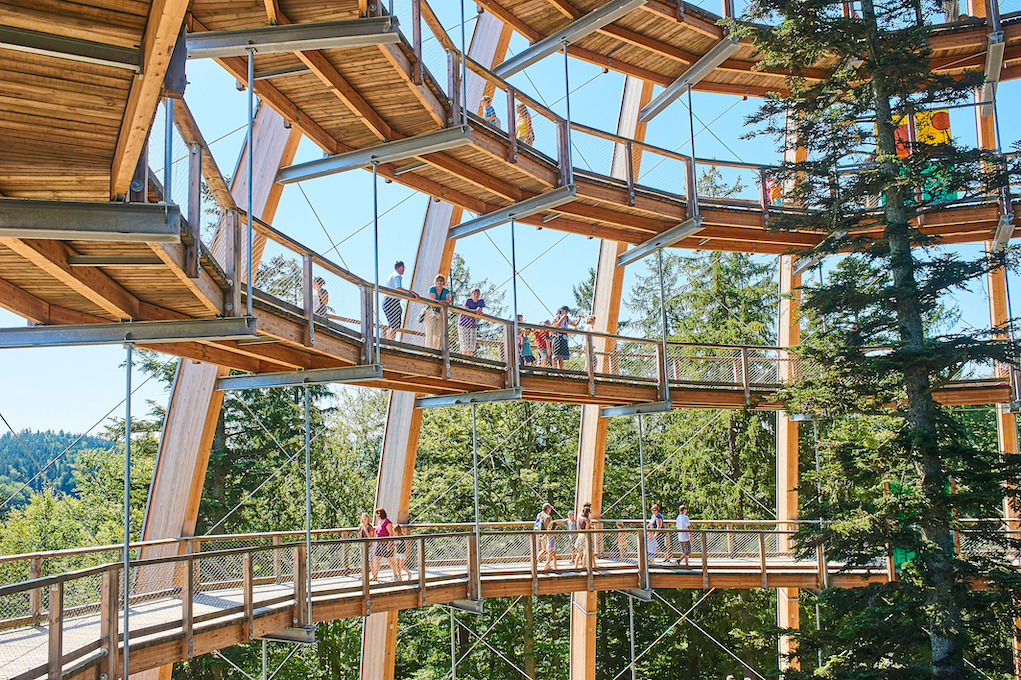 Petr Bonek / Shutterstock.com
A curving, tiered piece of stunning architecture, the Baumwipfelpfad treetop walk allows visitors to see the park from a whole new perspective. With a maximum gradient of 6% (and usually not even that steep), the walkway is accessible for all visitors.
At the top of the 44-meter-high structure, visitors will have excellent views of the mountains that line the border between Germany and Czechia. Along the way, you'll gain an immense appreciation for the ancient firs and other trees that make up the forest.
Tickets are required. Entry is free for children under six years old. Adult tickets cost €12. Family passes are available.
Wild times in the open air animal park
Once upon a time, Europe was packed with wild animals. That's less true now. Though Germany contains plenty of deer and wild boar – as well as a small but growing population of reintroduced wolves in the east – it can be difficult to spot wild animals that are native to this part of the world.
Bavarian National Park's Tierfreigelande open air animal park allows visitors to admire some of the magnificent wildlife that still exists in Europe. It contains the endangered Eurasian lynx, bears, birds, and more than three dozen animals. As a bonus, the park is large enough that it is rarely, if ever, crowded.
This is a must-see if you're traveling with a family. The Tierfreigelande can be found in the Falkenstein National Park Center, near the Haus zur Wildnis.
An outdoor lover's paradise
Bavarian Forest National Park contains a trail for everyone. Whether you like to hike, bike, stroll, or power walk, this is the place for you.
The park contains a variety of long, short, and loop trails. Each snakes through a pristine environment that remains largely untouched by human hands. Along the way, you'll see waterfalls, plants, animals, streams, and more. The park is beautiful during all four seasons, and is especially exquisite during autumn.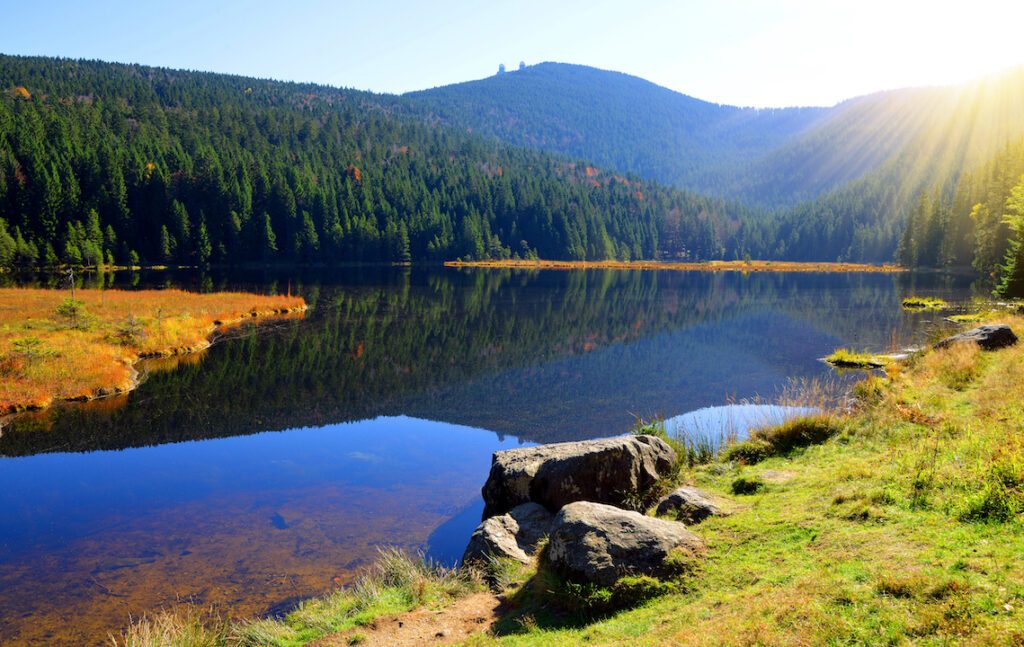 jaroslava V / Shutterstock.com
For those who love the water, a visit to the Großer Arbersee will do you right. This clean, magnificent lake is a remnant of the last ice age, and is the most visited lake in the park. During warmer months, visitors can rent water equipment to enhance their fun. Hiking near the lake is recommended year-round.
Getting to Bavarian Forest National Park
By car, the park is approximately five hours from Kaiserslautern, four hours from Stuttgart, and 4.5 hours from Wiesbaden.