When you think of Thanksgiving, you probably instantly think about the 1621 Pilgrims and the Native Americans in New England giving thanks during harvesting. Well the offering of thanks at harvest time is not unique to America. Giving thanks during harvesting has been observed in many other cultures throughout history including ancient Egyptians and Greeks. Germany has its own Thanksgiving celebration, called "Erntedankfest". (harvest-thanks-fest)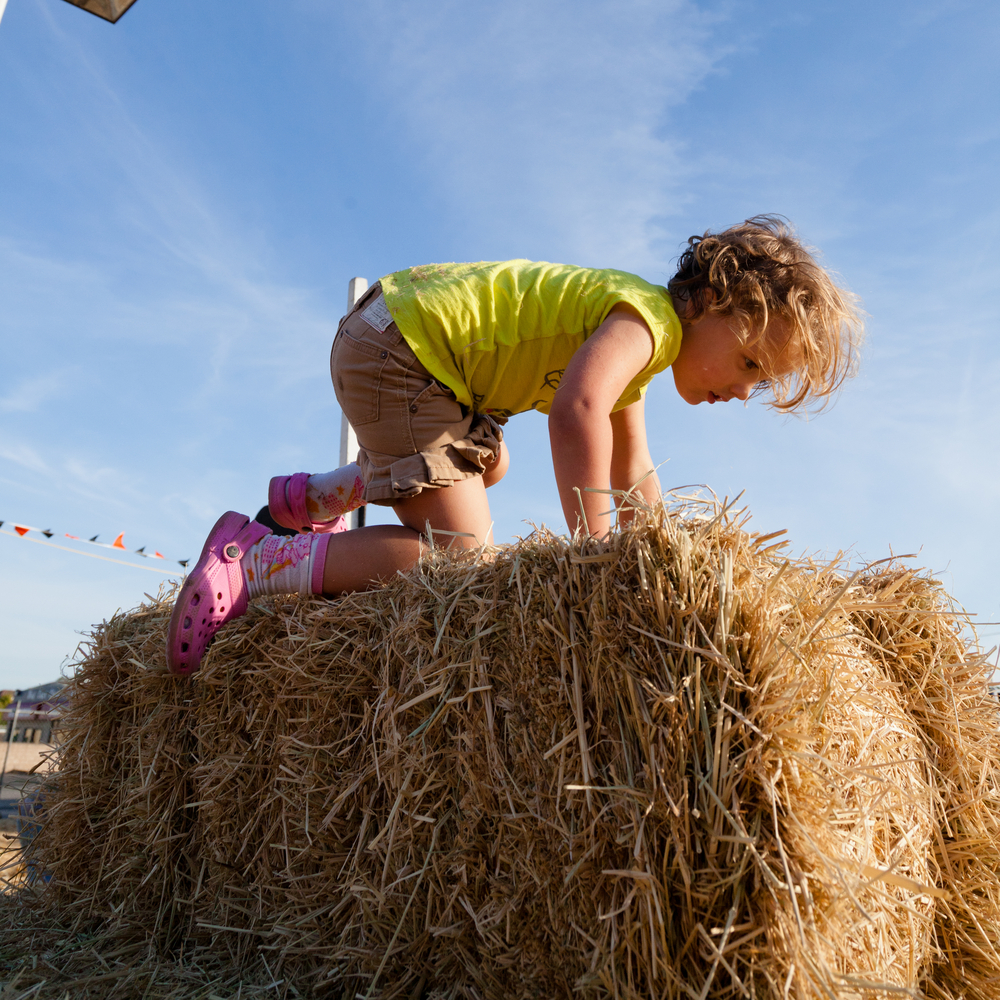 Even though harvest festivals predate Christianity, the German Thanksgiving is a traditional Christian celebration that serves as a way for believers to thank God for the gifts of harvest.
It is not an official German holiday, however it is observed locally and regionally at the end of September or early October. Erntedankfest is not a big day of family get-togethers and feasting like you may be accustomed to in the U.S. It is primarily a rural celebration, and is part of a church service in larger cities. In many Germany communities festivities include parades with floats and marching bands.
Recommended Thanksgiving Festivals
These festivities will be held on Sept. 23 and 24 at the Warmen Damm. On both days there will be a farmer's market with fresh produce, a miniature village replica and live music. Activities for kids include a petting zoo, climbing on bales of hay, carriage rides through the park and more. Guests will also be able to learn about the agricultural field and the production of food as well as presentation of old craft techniques, basket weaving and pottery.

One of Stuttgart's events will take place at Sängerhalle, Lindenschulstraße 29, Stuttgart-70327. This cultural program will include choral singing, folk dancing and "harvest dancing" and live music and more.

This town will host its colorful festival with over twenty six participating organizations. This year's theme is "Spring, Summer, Autumn and Winter, We Harvest and Celebrate in Gratitude". The big event on Sunday starts at 10 a.m. with a farmer's market and various exhibitors including antique tractors and equipment. The big street parade begins at 2:30 p.m. with approximately 300 participants and live music.

Gresaubach is less than one hour west of Kaiserslautern, 1 hour and 45 minutes southwest of Wiesbaden, and under three hours northwest of Stuttgart.

D-H hosts the largest Erntedankfest celebration in Rheinland which attracts more than forty thousand of tourists giving thanks for the gifts of harvest. This 90 years old event has more than 40 participating groups with 1500 participants. Activities include church services, parades including tractors, marchers in traditional costumes, traditional dishes and live music in a wonderful festive atmosphere. This year's celebration will take place in Urdenbach from September 29 to October 2 with the parade held on Sunday at 2 p.m.

D-H is approximately 2 hours and 40 minutes north of Kaiserslautern, two hours north of Wiesbaden and 3 hours and 45 minutes north of Stuttgart.

Whilst in Germany why not soak in some traditional Germany culture. Though usually a regional event and often times a religious celebration, Germany's Thanksgiving (Erntedankfest) is a colorful festivity with parades, farmer's markets, live music, traditional costumes, activities for kids and much more. Wouldn't it be great to get involved?

(Visited 2,777 times, 1 visits today)

Tags: