The charming medieval town of Freinsheim recently held its annual Bloom Festival. This celebration of the beginning of spring is always a favorite of mine. Everything is new. Possibility is in the air.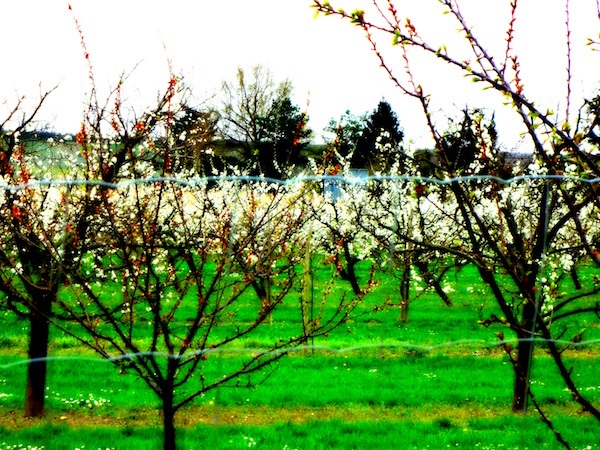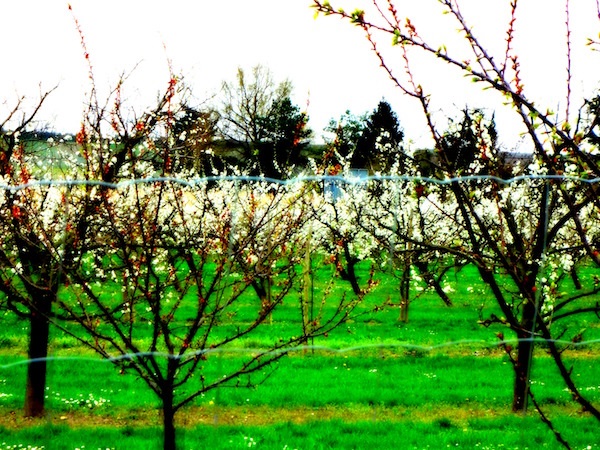 © Cheryl Koller
The event was scheduled for Saturday and Sunday, beginning at 11 a.m. We chose Saturday because it was just such a pretty day and with Germany's weather, you have to take the pretty day when it comes.
We arrived at the Freinsheim train station at around 12:30 p.m. and walked to the town Center. Freinsheim, as I said is a medieval town and is in the Bad Durkheim district. My favorite thing about this town is its Gothic wall, which has been pretty much wholly preserved with the outer gate, the Eisentor (iron gate) and it's flanking towers and the coat of arms.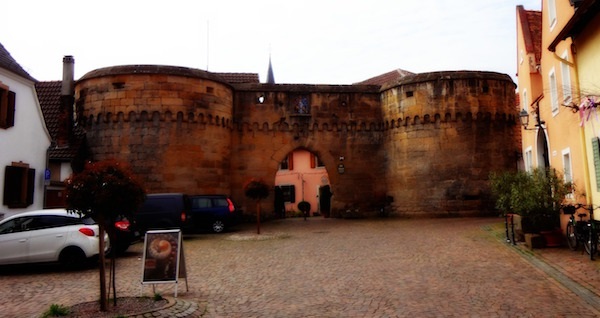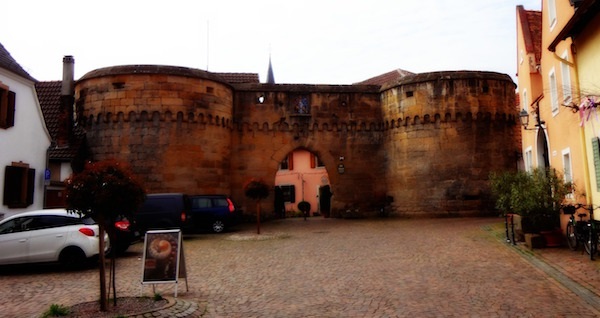 © Cheryl Koller
Wine Tasting
There is no fee to attend this festival, as it is literally spread from the vineyards on the outskirts of town thru the town Center and even into people's backyards. No joke! Our first wine tasting of the day was in the Vintner's backyard.


© Cheryl Koller
We paid 12 € for 20 tastings that the three of us decided to share. (You can always buy more later.)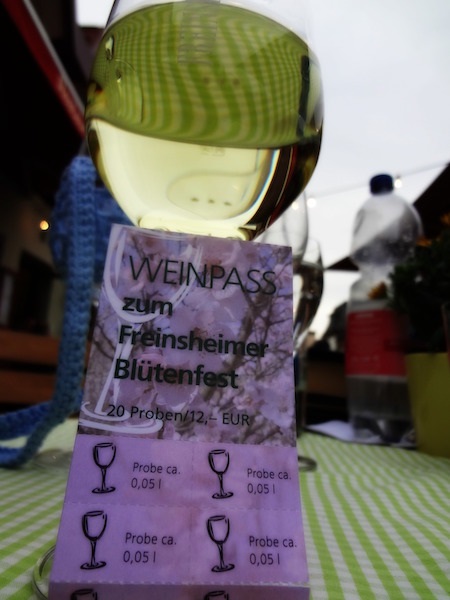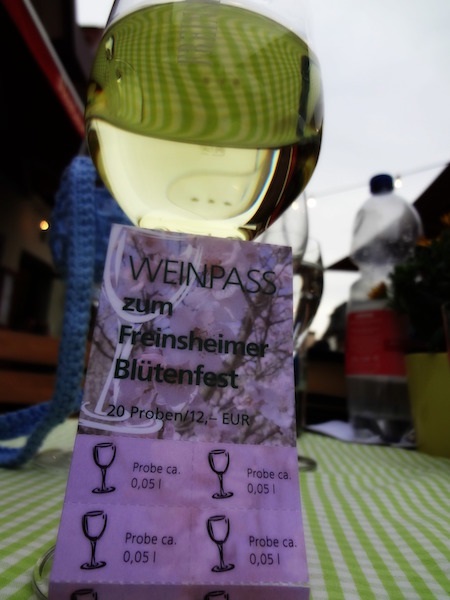 © Cheryl Koller
There are 13 tasting locations scattered throughout the town, so it's like a wine scavenger hunt!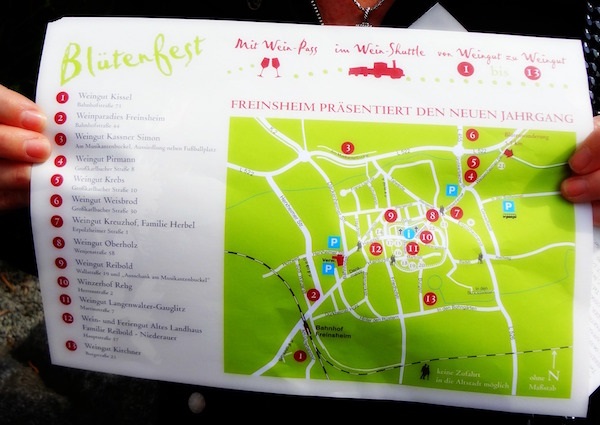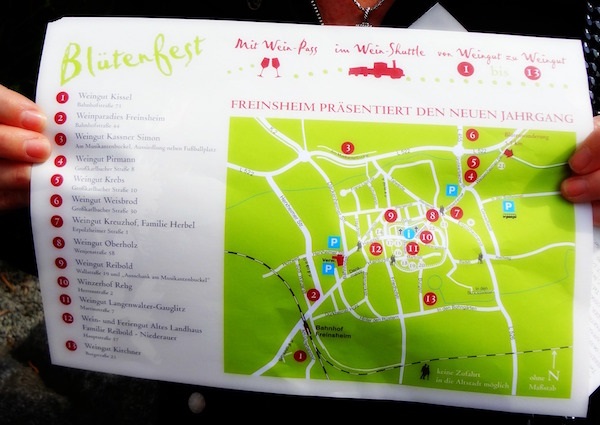 © Cheryl Koller
A Bite to Eat
Many of the restaurants were offering wine, food, and music.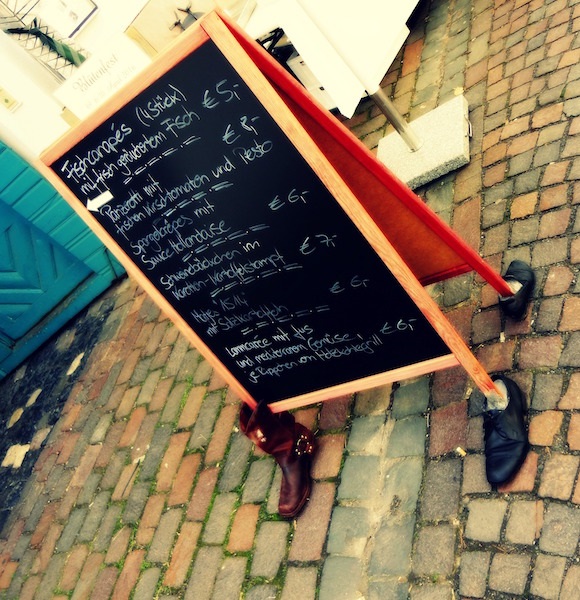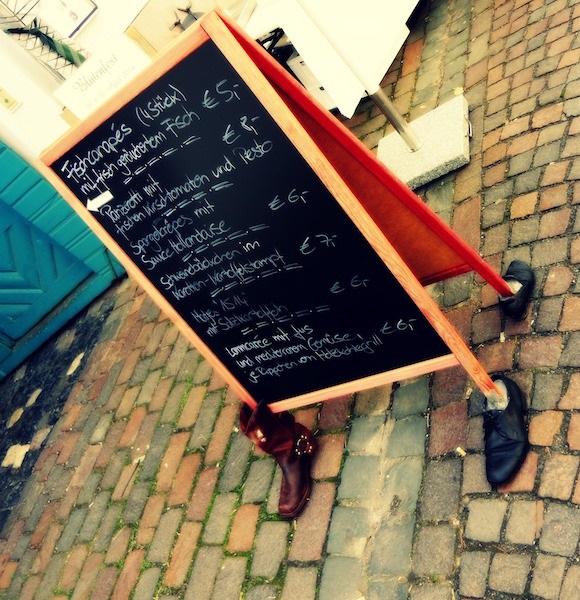 © Cheryl Koller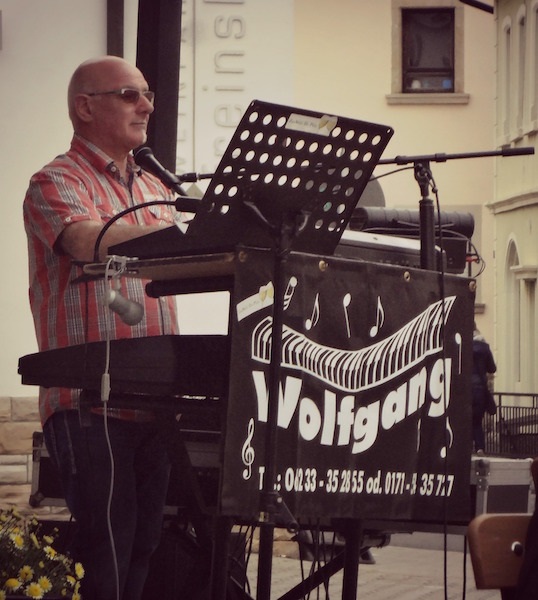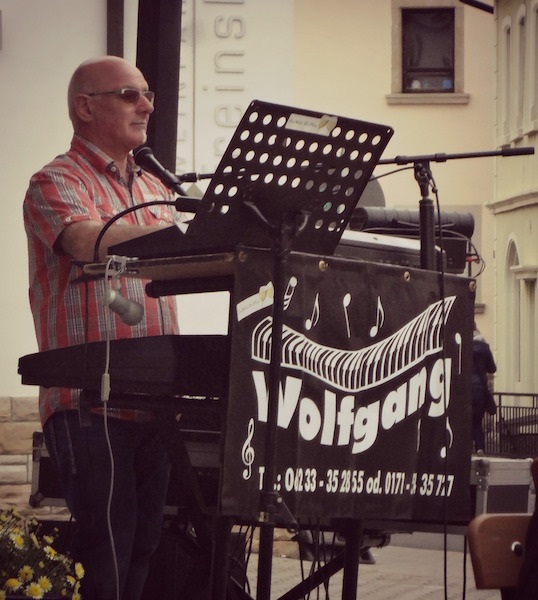 © Cheryl Koller
Some were even offering food in the streets.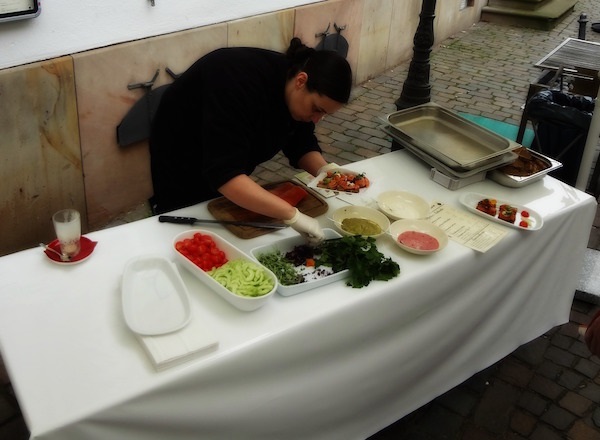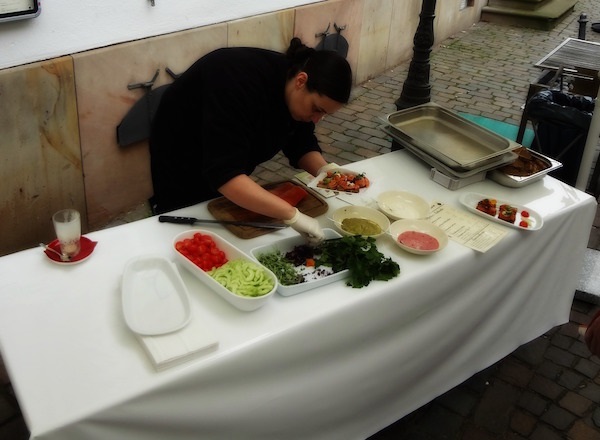 © Cheryl Koller
Our search for Thai food led us to the Thailaden-Gartnerei, which was really more of a Thai food store, but they were serving from a buffet that was delicious.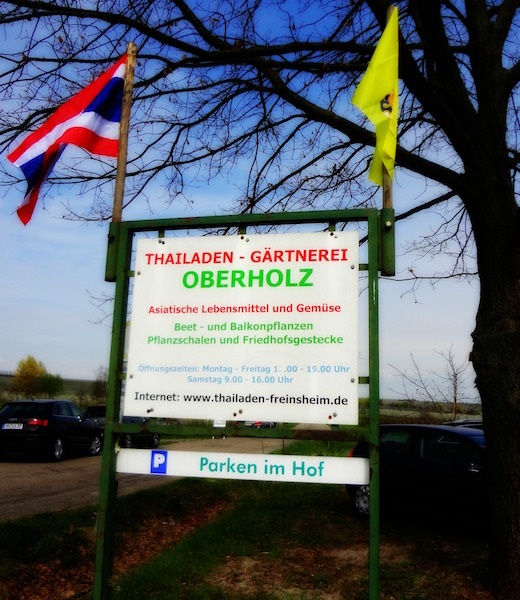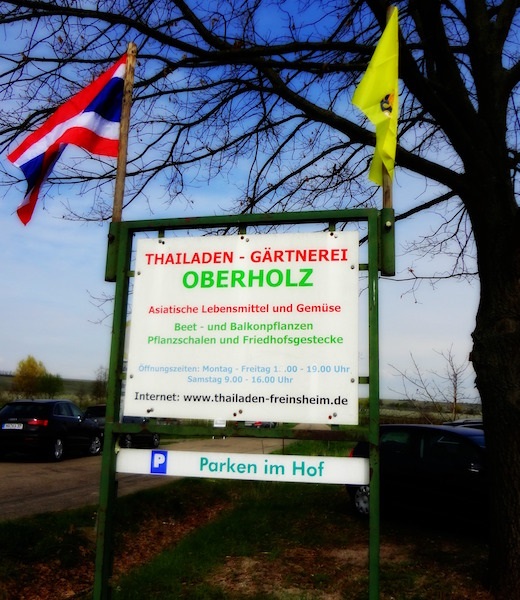 © Cheryl Koller
As is true with almost all German festivals, there were vendors selling crafts and a small carnival area for children.
An interesting thing to note at this fest is that a lot of the scavenger hunt leads you to the Vintner's home and/or winery. This explains why our first tasting was in someone's backyard! We also noticed wine tasting classes.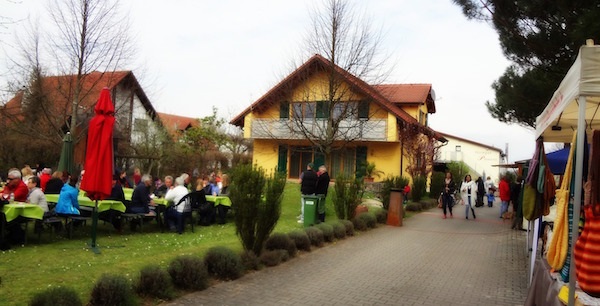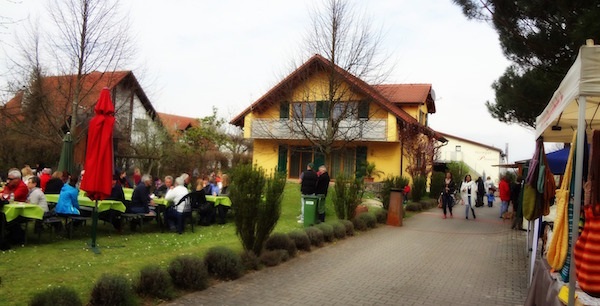 © Cheryl Koller
There were walking tours thru the vineyards and horse and carriage tours in the streets. We even saw a Wine Bus Tour.
As our day came to an end and we were leaving Freinsheim, I noticed something quite funny. I'm sure you've all seen them…most villages have a display of Christ on the cross. Freinsheim has a display dedicated to wine.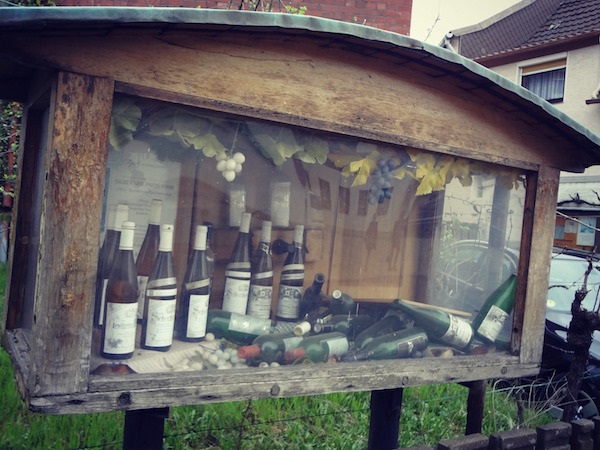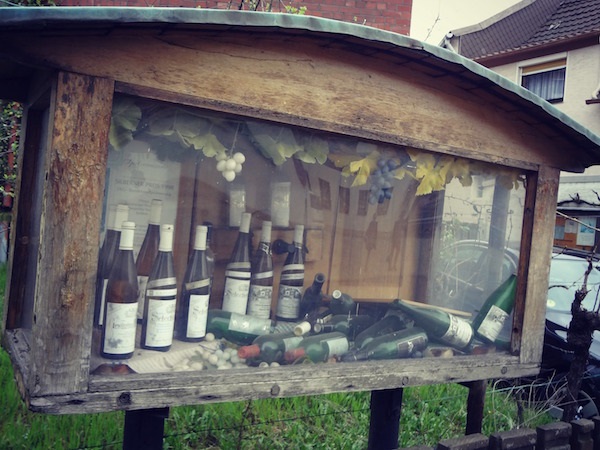 © Cheryl Koller
How to Get There
Freinsheim is approximately a 1 ½-hour train ride from Kaiserslautern. The train station is very close to the city Centre so this is really the most convenient way to get there, especially for a wine festival. By car, it is approximately 40 minutes east via A6.
Upcoming Regular Events in Freinsheim
Freinsheimer Altstadtfest
Each year on the first weekend in June, the Freinsheim Old Town Festival is held. Its motto is Wein und Kultur auf historischen Plätzen ("Wine and culture on historic squares. As a rule, the festival lasts from Friday to Sunday.
Stadtmauerfest
The Town Wall Festival held on the third weekend in July in the historic gate is among the region's largest wine festivals.
Kulinarischer Weinwanderweg
The Culinary Wine Trail is held on the fourth weekend in September, running through the town's vineyards. Winemakers and food vendors offer traditional Palatine cooking, Mediterranean dishes, and wine.
Weihnachtsmarkt
The Christmas Market is held on the four weekends in Advent and attracts visitors with its Nativity scene, in which living animals are used.
Author's Profile: Cheryl Koller is a native of Georgia. She is a DOD spouse, mom of 4 daughters (2 adults, 2 teens), thrill-seeker, avid traveler, and lover of food and wine. She is a self-proclaimed Freedom-Preneur and Blogger currently living in Ramstein with her family.
Featured Image Photo Credit: © Cheryl Koller