In Germany, the very last hours of April are ones of great celebration, music and most of all: dancing! When the clock strikes midnight, May is here and welcomed by a party until the early hours of the morning. Due to the pandemic, events may still be reduced this year but the history of the tradition is quite interesting to read nevertheless. Scroll down for 'Tanz in den Mai' Events in your area!
The Eve of May 1st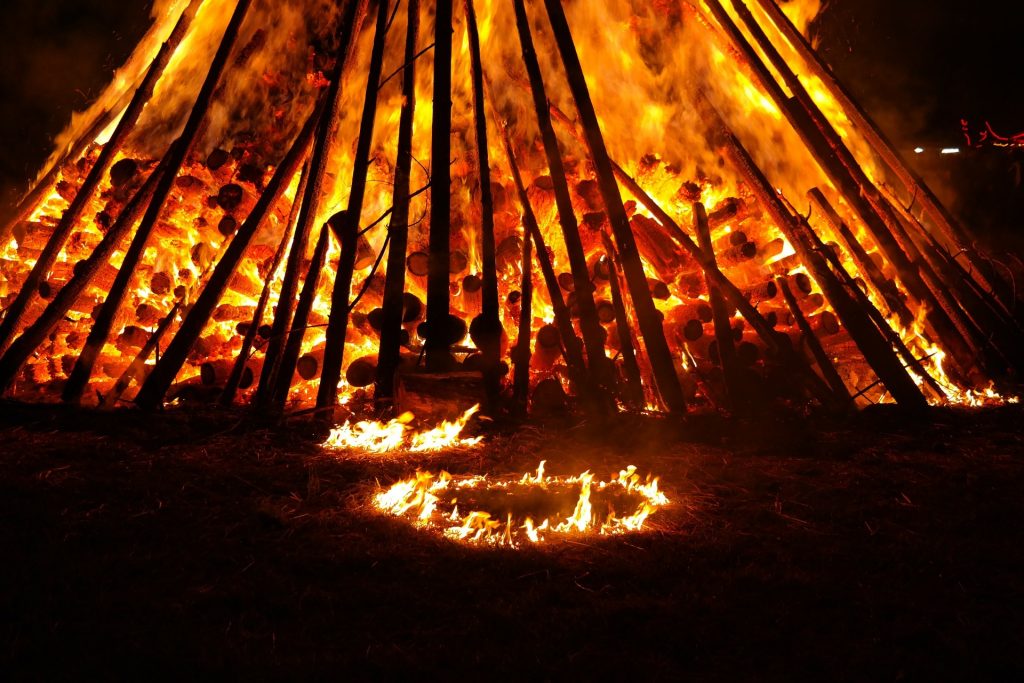 Pixabay / Hans
The tradition comes from the Middle Ages when the 30th of April was the Walpurgisnacht (Witches Burning Night). Traditionally on the Eve of May Day witches are believed to be having huge parties on the top of mountains. As you do. One mountain in particular is the Blocksberg (AKA "der Brocken") mountain in Harz, Germany. It is famous for its partying witches among its mountain peak.
This idea of a witches gathering (Hexensabbat) has been in literature since the 15th and 16th century, where they elect a leader and discuss their witching affairs and is not limited to German folklore.
Then the Eve of May Day was celebrated with masks and fire so the evil spirits were expelled; now the modern celebration is a commercial and urban event. However, the traditions of this night have left a superstitious and mischievous mark on contemporary German culture.
All over but especially in the Pfalz, the Eifel, the Hunsrück and Saarland region of Germany, in the evening of April 30th, groups of teens take the place of the sneaky witches and do practical jokes on people in the neighborhood. Popular pranks would be moving around floor mats, garbage cans, garden tools and removing gates from fences.
Maibowle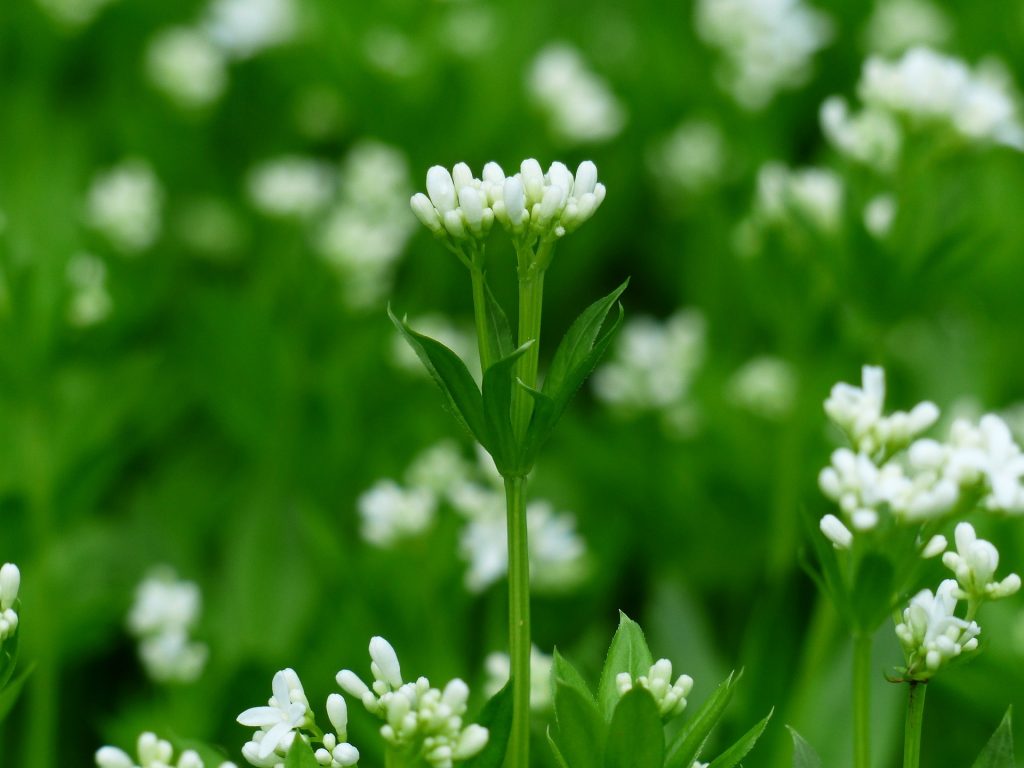 Pixabay / Hans
Maibowle or Waldmeisterbowle is a popular alcoholic punch to drink during Tanz in den Mai parties and May Day events. The Maibowle contains two liters of dry white wine to one-liter semi-dry sparkling wine. Then you soak the Waldmeister herb in the alcohol for 30 minutes. The plant is slightly poisonous. (Yikes!!) In order to minimize the amount of coumarin you get from drinking this punch the Waldmeister herb should be harvested before it blossoms and you should not add too much to your drink. Stick to the recipe! You can add a garnish of mint or add fruit to the drink.
Maibock Beer
If punch is not your drink of choice, then during May Day activities it is the perfect time to try the Maibock beer since it is mostly sold in the period from April to June. It is a bottom-fermented strong beer with an alcohol content of more than 6% vol. It is a bright and less sweet, hopped Stout. And like any beer, it makes you a better dancer after just a couple of glasses. 😉
Maibaum
Once you've danced until the sun came up, you can attend May Day festivities with the traditional Maibaum (Maypole) 'pole dancing' if you will. Traditionally, a birch pole is decorated with colorful crepe paper as in the pattern of a dance and it has a small tree on top of the pole. It acts as guard against evil spirits and functions as a symbol of fertility. Villagers dance around the tree and it brings luck to their crops and also human reproduction. We recommend not being too hung over from the night before as dancing around in a circle might make you feel a bit dizzy!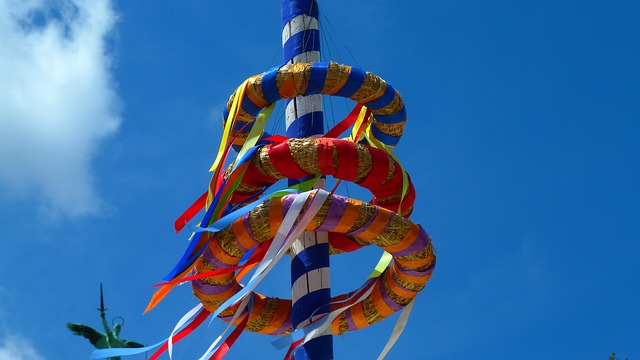 Pixabay
Events
Kaiserslautern
Alzeyer Oberhaus: April 30, 9 p.m. Call 00496731-6687 for tickets
Kulturzentrum Gleis4: April 30, 8 p.m. Get tickets here
Wiesbaden
Thalhaus Dancefloor: April 30, 8 p.m. Get tickets here
Schlachthof Wiesbaden: April 30, 11 p.m. Get tickets here
Bickles Jamaican Grill (FFM), Tropics Cookout (entrance feed includes a meal and rum punch): April 30, 4 p.m. Get tickets here
Stuttgart
The 30th of April has a long tradition in Germany of celebration and mischief making. To me it sounds like the American party night before Thanksgiving and the American Mischief (Cabbage) night before Halloween combined into one fun night! Even if you don't want to attend any events this year, you can always have your own little party at home.
Author's Profile: Gemma is a mom, a veteran and an Army civilian living in Wiesbaden, Germany. With New Jersey roots, she is enjoying her extended European vacation.
Featured Image Photo Credit: © Pixabay-Efraimstochter