With a history of over 2000 years, Cologne or Köln as it is called in Germany, is now ranked as one of the must-see places in Germany. Visit this historic yet cosmopolitan city to discover an exceptional cathedral that has stood the test of time, dine at a swanky restaurant, shop till you drop then unwind with a chilled Kölsch (Cologne beer).
History
It is known to be one of the oldest German cities and it dates back to the time of the Romans as early as the 1st century. The city served as a Roman capital until it was captured by the Franks in 455. In the Middle Ages Cologne thrived in trade and commerce and was an important link between the east and west of Europe. Through the centuries there have been many highs and lows of the city, including the destruction of most of the city during World War II.
Things to Do
Cologne has great museums, amusements parks, restaurants and so much more. Let's take a closer look at few places in Cologne that you must visit and a few of the things that you simply must try.
The Cologne Cathedral (Dom)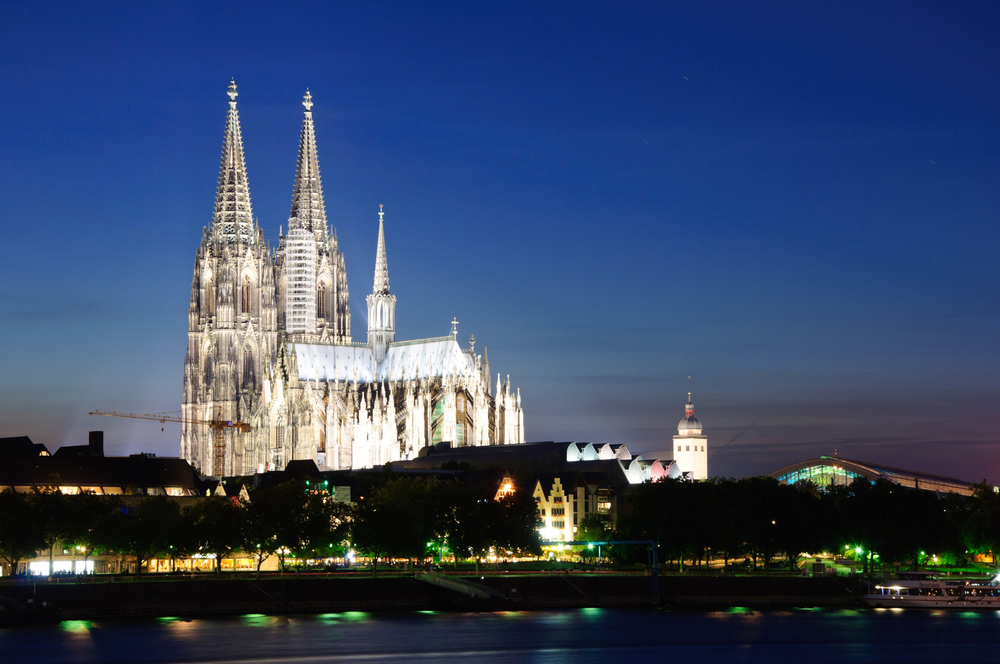 © Shutterstock-Scirocco340
The Roman Catholic Church is the largest Gothic church in Northern Europe and was added to the UNESCO World Heritage List of culturally important sites. Construction began in 1248 and halted unfinished in 1473. Work restarted in 19th century and completed to the original plan in 1880. The cathedral was heavily bombed during WWII but repaired in 1956. The High Altar (made of black and white marble) was installed in 1322 and is one of the church's treasures. Another treasure is the reliquary Shrine of the Three Kings which was created by Nicolas of Verdun began in 1190. Visitors can climb up the 509 steps to the viewing platform to take in fantastic views of the Rhine. This ancient structure looks incredible both at night and during the day- a place you must visit.
The Sweet Side of Cologne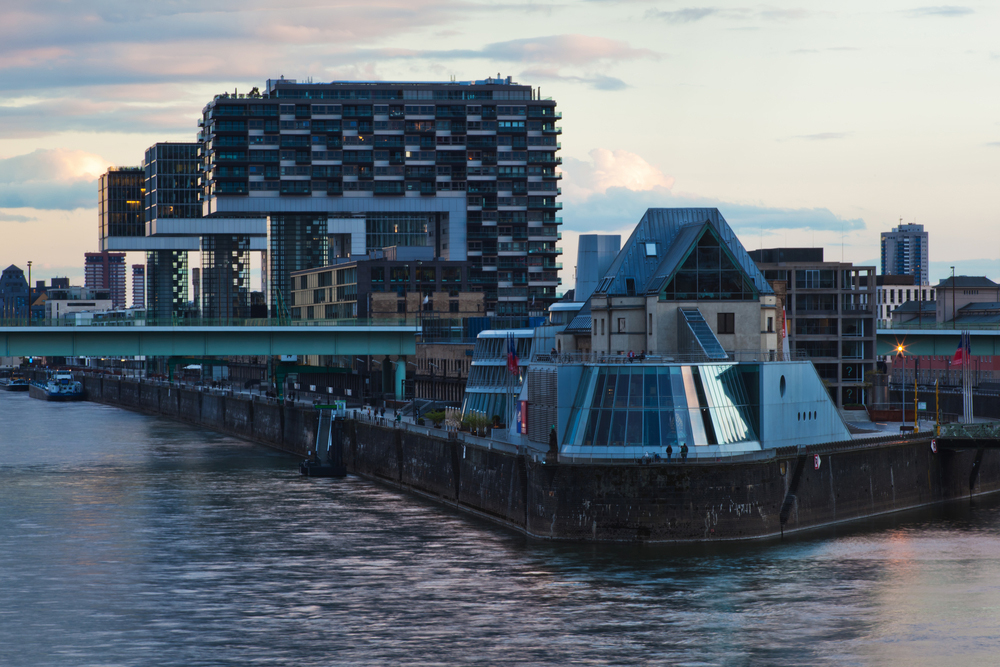 © Shutterstock-Christian Mueller
This ancient city has a chocolaty edge to it and offers many a delectable treat to adults and kids alike. The Imhoff-Schokoladenmuseum takes visitors on a cocoa laden tour including all aspects of chocolate including its 400 year old history. Discover random cocoa-related trivia as well as economics and productions methods. And what's more, visitors can sample chocolate and make their own custom made chocolate bars. 
Phantasialand
This is Germany's largest amusement parks and it is divided into six themed areas. It's a perfect family destination with fun-filled activities designed for all ages. Visitors also have loads of options to eat, drink and chill out. Phantasialand is indeed fantastic, one that the entire family will thoroughly enjoy.
Kölsch
While in Cologne, you must try Kölsch. Kölsch is a light beer brewed only in Cologne. This straw-yellow hue brew is less bitter than most German pale lagers and has a prominent hoppy flavor. While in the city, make sure you order this homegrown beer at one of the historic beer halls (Biergarten).
Nightlife
Cologne is a vibrant city that is especially attractive for young people. There are numerous bars, clubs and restaurants galore and with a very liberal party atmosphere, it's hard not to have a good time. Head to the area around Zülpicher Straße and Luxemburger Straße to find the best clubs. Music-lovers will find the genres Jazz, Reggae, R&B, Hip Hop, House and Techno are all catered for within this lively area.
The LANXESS Arena often hosts huge sell-out concerts of international stars like Justin Timberlake, Linkin Park, Michel Bublé, Usher, Kylie Minogue, Miley Cyrus and Neil Diamond.
Shopping and the Rhine
Shop till you drop at Schildergasse and Hohe Strasse streets. There you will find the latest German fashions and the most sought after items. And when you're done, take a quiet stroll on the banks of Rhine and immerse yourself in the beauty of your surroundings.
Cologne has a lot to offer the entire family including fascinating history, great museums, stunning views, great shopping, an amusement park and so much more.
How to Get There
By car Cologne is just over two hours and thirty minutes north of Kaiserslautern, under two hours northwest of Wiesbaden and just under four hours north of Stuttgart. DB Bahn has regular connections to the city. For train information, click on DB Bahn.
Featured Image Photo Credit:  © Shutterstock-Noppasin