Schönau almost seems like Shangri-la. Every twisting road that leads to the little village deep in the Pfalz forest leads you further and further into what feels like a forgotten valley. When you reach Schönau, nestled against the French border, you also discover that it is very much an outdoor haven. It is a place for fresh air, physical adventure, history and incredible perspectives.
Schönau: What to Do
For a place with less than a thousand people, Schönau is fairly vibrant. It has a bakery, plenty of gasthauses and two churches, one of which is named after St. Nicholas. But there isn't a whole lot more to do beyond that. And that's kind of the point.
Travelers to Schönau need to get into the trees. And there are plenty of options for doing so. During most of the year, there are excellent mountain biking opportunities nearby. During the deep winter, intrepid explorers can bring their snowshoes and have extraordinary adventures tromping through the wilderness.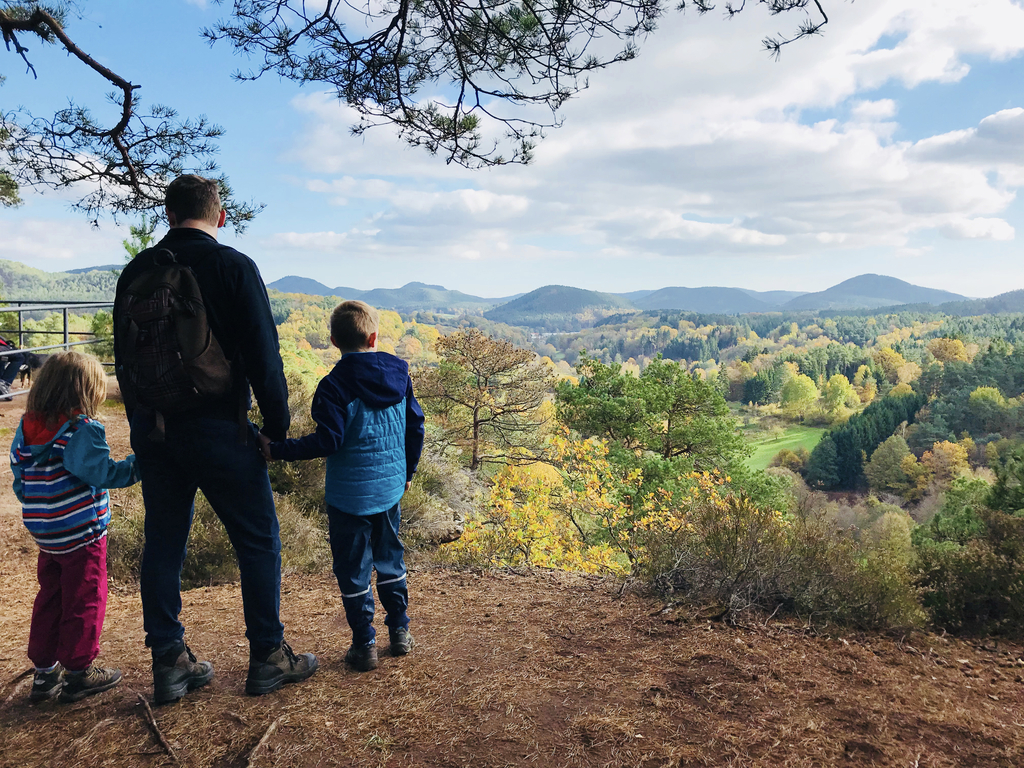 spass/shutterstock
But the real magic around Schönau happens on foot. Because there are castles lurking in the forests. Lots of them. On both sides of the border. And discovering them is a joy.
The One Thing You Have to See: The German/French Castle Trail
The German/French Castle Trail (known locally as the Deutsch-französischer Burgweg) is astonishingly cool. At roughly 30 kilometers long with lots of semi-strenuous ups and downs, this loop trail isn't something that most hikers will finish in one day. In fact, part of the joy of Schönau is that it makes for an awesome repeat-visit destination.
But once you're on the trail, you've got options. Here are just a few:
Brave the Pfaffenfelsen. An overlook that is close to Schönau, the Pfaffenfelsen is not for the faint of heart. It requires a ladder climb up a near vertical column of rock. But you'll have a major feeling of accomplishment and a reason to celebrate when you get home.
Hike to Wegelnburg Castle. Sitting at over 500 meters above sea level, this is almost the best place north of the Alps for good views in Germany. When you summit Wegelnburg, it feels like you've arrived at something that existed in Middle Earth. And, on a clear day, you can see to Strasbourg, France, 60 kilometers to the south. The hike is approximately one hour, one-way, from Schönau.
Hike to Blumenstein Castle. Blumenstein is a marvelous castle, too. Hikers can reach it in 45 minutes or so from Schönau.
France on foot. You should also experience one of the fundamental fun points of this hike and step into France. Hikers can tackle the French Fleckenstein and German Wegelnburg Castles in a round-trip loop that takes about 4-5 hours.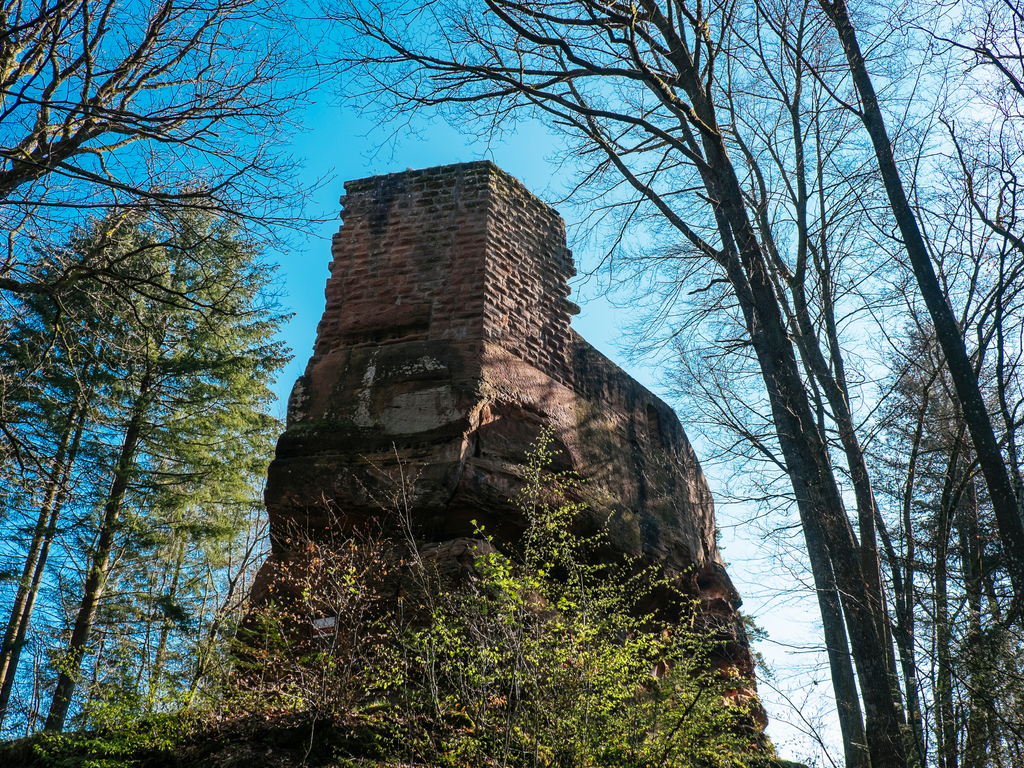 Joerg Steber/shutterstock. Blumenstein Castle Ruins, just a short distance away from Schönau.
Getting There
By car, Schönau is one hour south of Kaiserslautern, 2 hours south of Wiesbaden and two hours west of Stuttgart.
For U.S. government employees, including service members, remember to always follow command regulations, which may be different than host nation policies when it comes to travel.