Oppenheim is a charming city with medieval flair surrounded by vineyards. It's the perfect place to relax with a glass of wine and indulge your curiosity.
Kellerlabyrinth (Cellar Labyrinth)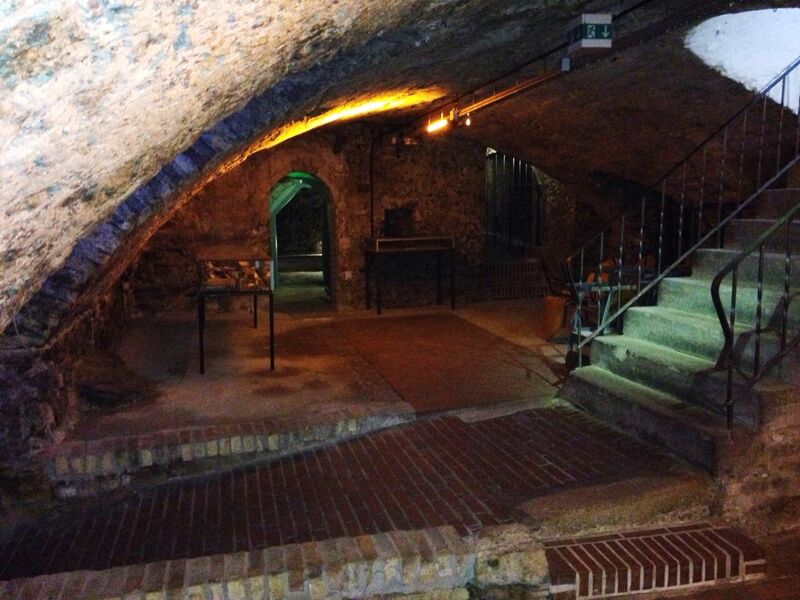 © Kelly Lauer
One of the coolest features of the town is the "city beneath the city." The houses and buildings here are connected via the Kellerlabyrinth; a series of underground passageways, stairs and rooms found at varying depths. Tours of the tunnels are offered daily in German. Call ahead to schedule an English tour, which are only offered to groups of eight or more. Entry cost is €7.50 (for adults), €4 (kids 5-16) and free for kids under 5.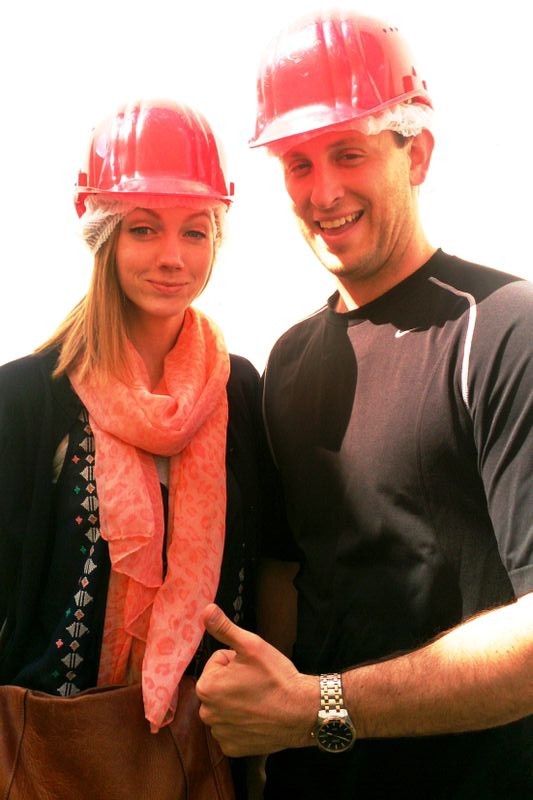 © Kelly Lauer
The bonus of the tour is the stylish brightly colored construction helmets, which are required. Periodically there are events including plays and wine festivals in the tunnels. Contact the tourism office for more information.
Church and Ossuary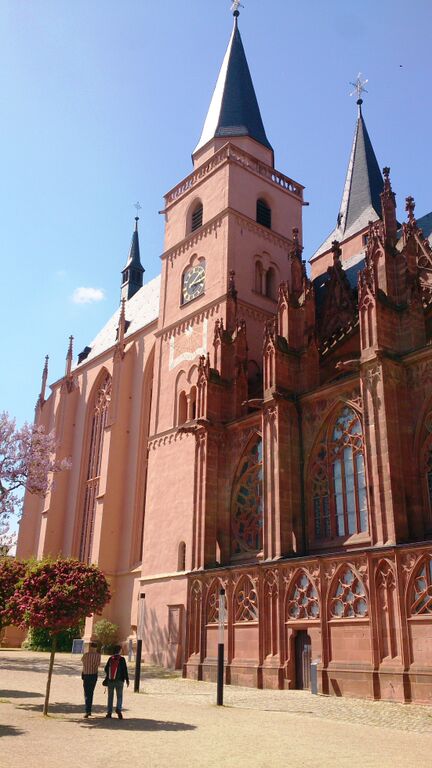 © Kelly Lauer
Katharinekirche, built from 1220-1439, features beautiful Gothic architecture and stained glass windows. It is open to the public (except Mondays).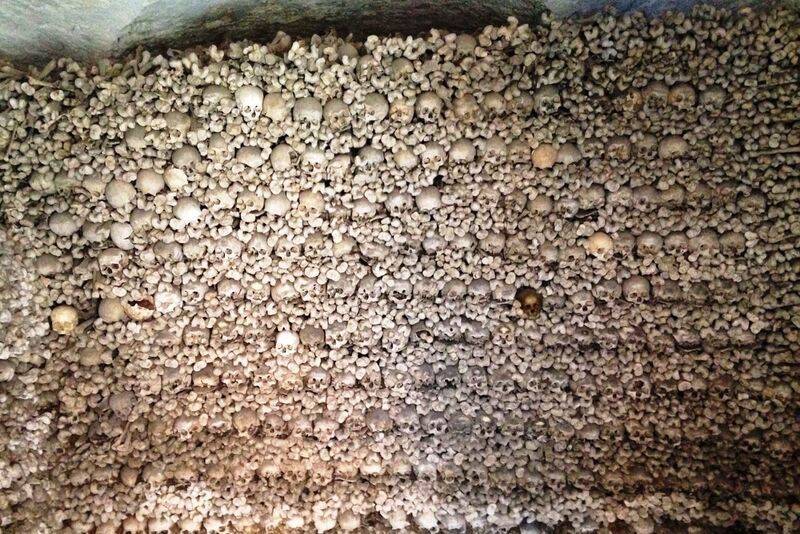 © Kelly Lauer
Rhine Wine
Oppenheim's Weinbaumuseum walks you through the history of wine making. The museum includes displays of tools used in wine making from tractors to corkscrews. It's open weekdays from 2-5 p.m. as well as Saturdays and Sundays from 10 a.m.-5 p.m. Tickets are €4 for adults and €1 for kids 7-14.
In a region rich with vineyards, you have to take time to try the local wine at various Weingarten (vineyards) in Oppenheim and its adjacent villages. You can pick up bottles of wines produced in this area even in the tourist office! Click on this website for the Oppenheim winery director.
Additional Information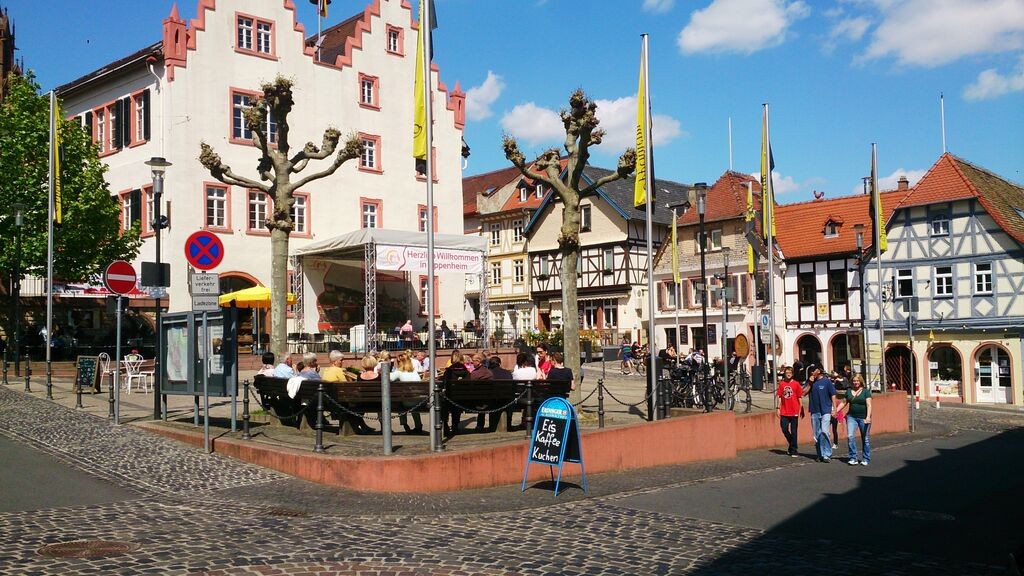 © Kelly Lauer
There are other interesting and historical sites in this fascinating German town. You can click on the town's tourism website for more details or you can call the office at +49 (0) 6133 4909 19.
How to Get There
Oppenheim is located about 30 minutes south of Wiesbaden, 1 hour northeast of Kaiserslautern and 2 hours north of Stuttgart. The city is also accessible by train. Visit DB Bahn for information and prices.
Author's Profile: Kelly is a DOD wife, devoted dog-mom, a mediocre cook, a whiskey aficionado and an avid traveler who's exploring the Kaiserslautern area with dog and husband in tow.
Featured image photo credit: © Photo by clearlens/Shutterstock.com