I have heard so much rave about the Yours American Sports Bar in Wiesbaden, so I had to check it out for myself. It is truly a place to go if you are homesick for a stateside type of sports bar ! Having a meal at Yours isn't just having a meal, it is an experience. If you aren't up for the hour or so drive to Ramstein Airbase, then this is a great place to get your 'American fix' with American burgers and American drink sizes in Wiesbaden! 
The Restaurant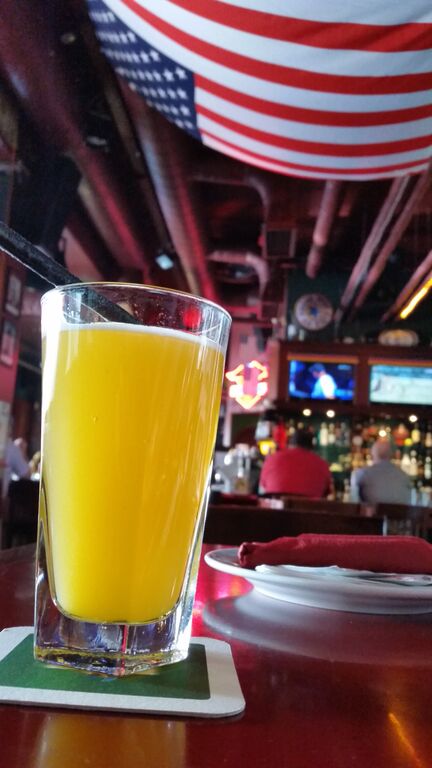 © Gemma
The wait staff is so friendly and of course speaks English. The staff serves you with the typical American attentive service that many people miss from the German restaurant culture. Our waitress was very kind, especially to my daughter as she brought her toys, crayons and coloring books. The bar staff seemed to be all American the day we were there. We also heard an array of fun lively music like Ray Parker Jr.'s Ghostbusters theme song, Michael Jackson, 90s Dance and Queen.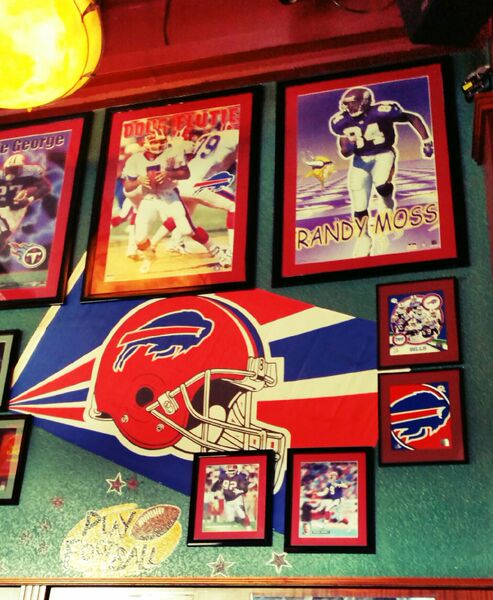 © Gemma
The inside is covered with all types of sports memorabilia from football to baseball and boxing. Sports fans can enjoy watching games on TVs with sports coverage from around the world. It's worth noting that Yours also host a big annual Super Bowl party.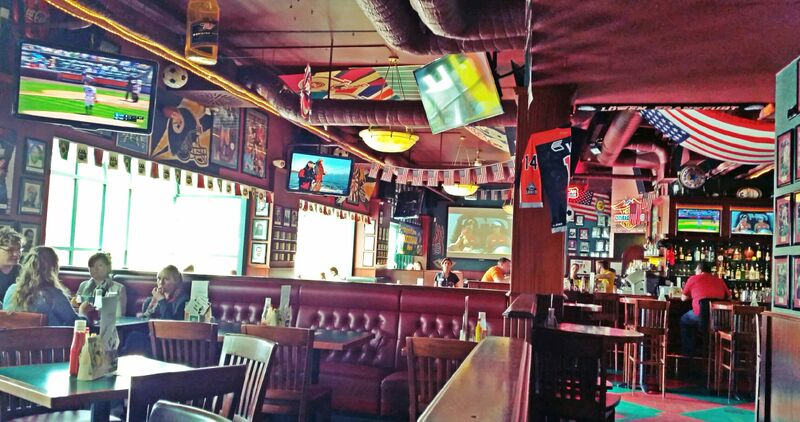 © Gemma
The restaurant has a lot of light coming through the big glass windows and you also have a beautiful view of the central Schloßplatz and especially the Marktkirche. This Neo-Gothic church is Wiesbaden's main Protestant church and was built between 1853 and 1862.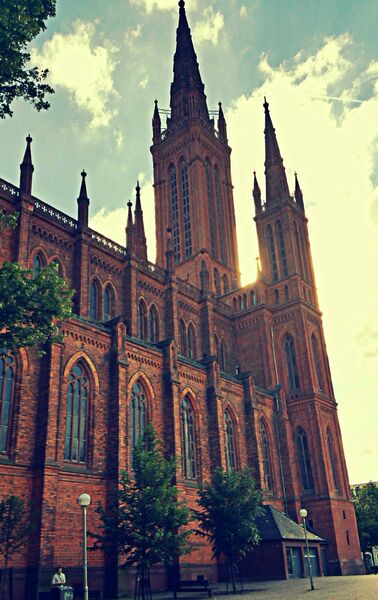 © Gemma
The Food
I asked our server what are the top three most popular items that are ordered. She told me they are the ribs, the BLT and the Yankee Beef Salad. Sounds good! Also notable is their famous John Wayne burger. I had to ask what was inside a John Wayne burger, in which I was told that it is double beef with an onion ring inside.
If you don't know which day to go, perhaps the daily specials will help you decide! There is "All-You-Can-Eat" wings on a weekday as well as "All-You-Can-Eat" buffet set up on the weekend.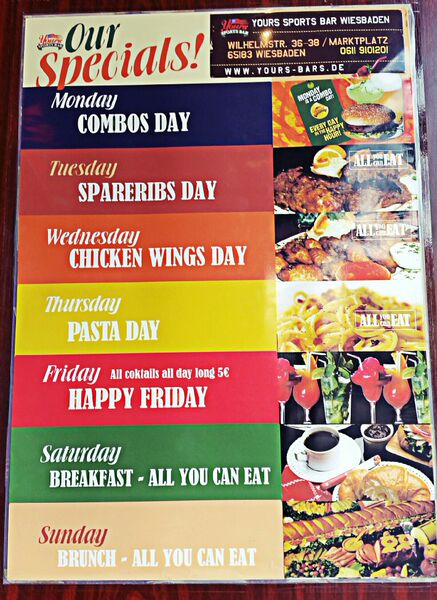 © Gemma
Yours is a little piece of America in the center of Wiesbaden! Guten Appetit!
Paying and Parking
Yours Sports Bar conveniently takes credit cards and gives a 10% discount for anyone with a U.S. Military ID. In addition, you can make reservations online for even the same day before 4 p.m.
In regards to parking, the Markt underground parking garage is right next to the restaurant for easy access.
How to Get There
Yours Sports Bar's is address is the following:
Wilhelmstraße 36-38
65183 Wiesbaden
Telephone: +49 (0) 611 9101201
Yours Sports Bar is a 1 hour and 10 minutes drive north of Kaiserslautern and 2 hours and 17 minutes north of Stuttgart.
Author's Profile: Gemma is a mom, a veteran and an Army civilian living in Wiesbaden, Germany. With New Jersey roots, she is enjoying her extended European vacation.
Featured Image Photo Credit: © Gemma