Greece is awesome for a lot of reasons. The food is amazing, the people are wonderfully warm, and the weather for most of the year is generally unbeatable.
Oh, and then there's the fact that Greece is one of the cradles of Western civilization. So much of what underpins life in North America and Europe began in Athens. We're talking literature, language, architecture, art, philosophy and democracy.
It's also a brilliant place to get away from it all. Greece has thousands of islands, and tens of thousands of beaches. During a time in which most of us just want to go anywhere other than our house, a Greek seaside resort seems something like heaven.
Strangely (or perhaps not strangely at all), taking a virtual tour of a Greek beach is alternately soothing and invigorating. Prepare yourself to be transported with these six excellent virtual tours.
Acropolis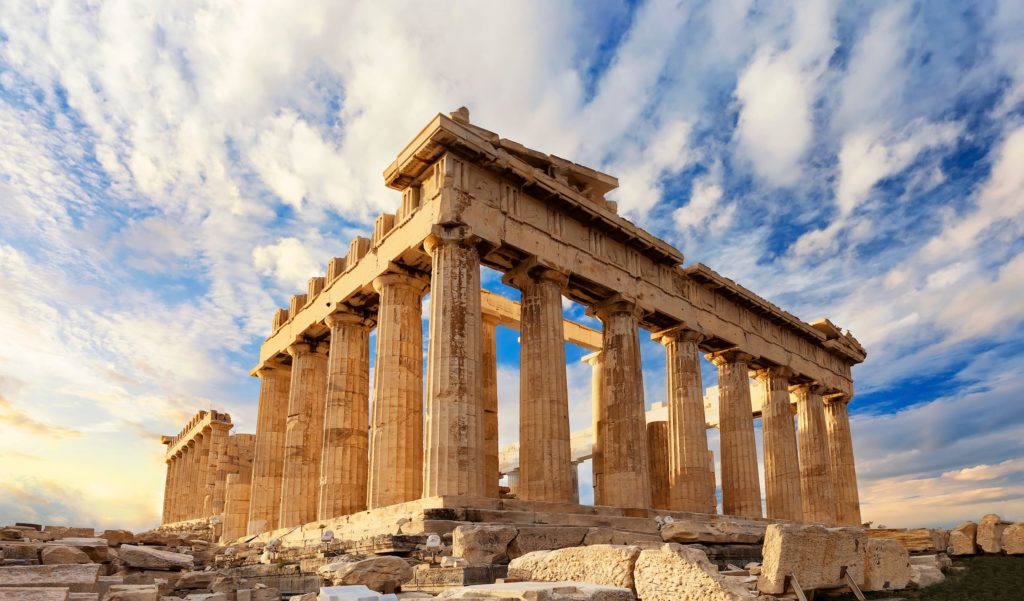 Preto Perola / shutterstock.com
The Acropolis towers above the city, both literally and figuratively. Athens' most famous landmark is home to several amazing buildings, including the Parthenon. Of incredible note: the Parthenon stood more or less unscathed for two thousand years until it was severely damaged during a 17th century battle between Venetians and Ottomans, who were using the former temple as an ammunition dump.
This highly interactive, beautifully photographed, and well organized virtual tour will put you right in the heart of the Acropolis.
Take the virtual tour. https://www.acropolisvirtualtour.gr/
National Archaeological Museum, Athens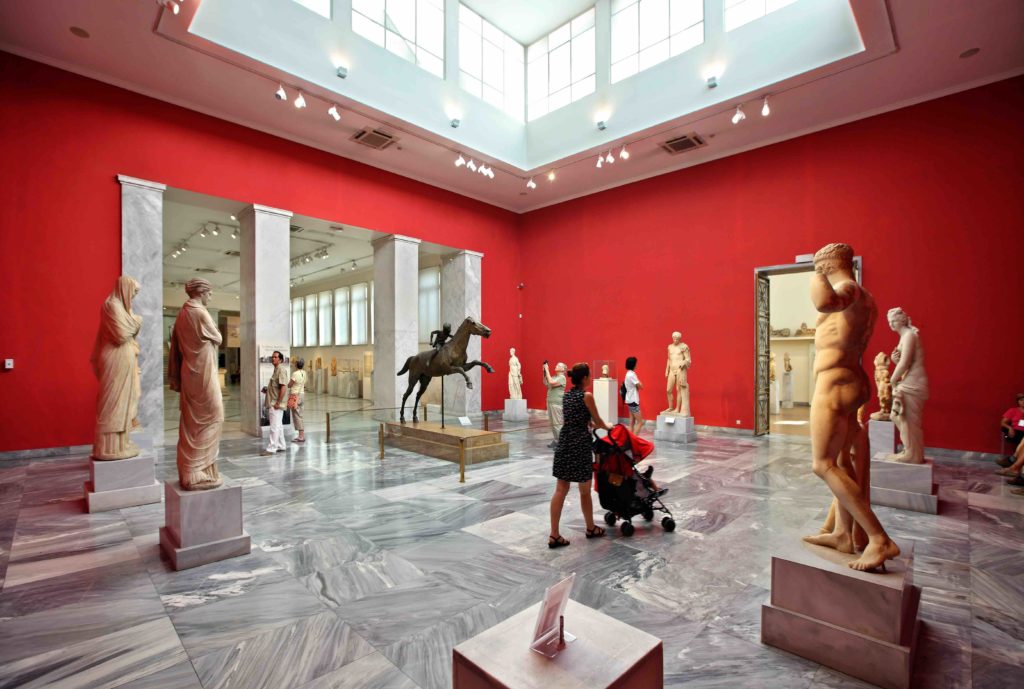 Heracles Kritikos / shutterstock.com
Even if you wouldn't rate "Greek Antiquities" as one of your top interests, you still need to check out the National Archaeological Museum. It's frequently rated as one of the best museums in the world, for good reason. It houses loads of excellently displayed artifacts and artwork from a culture that impacts us today.
Though none of us are able to see those displays in person, you can find excellent digital exhibitions and 360-degree interactive exhibits online. They're well worth your time.
Take the virtual tour. https://www.namuseum.gr/en/
Santorini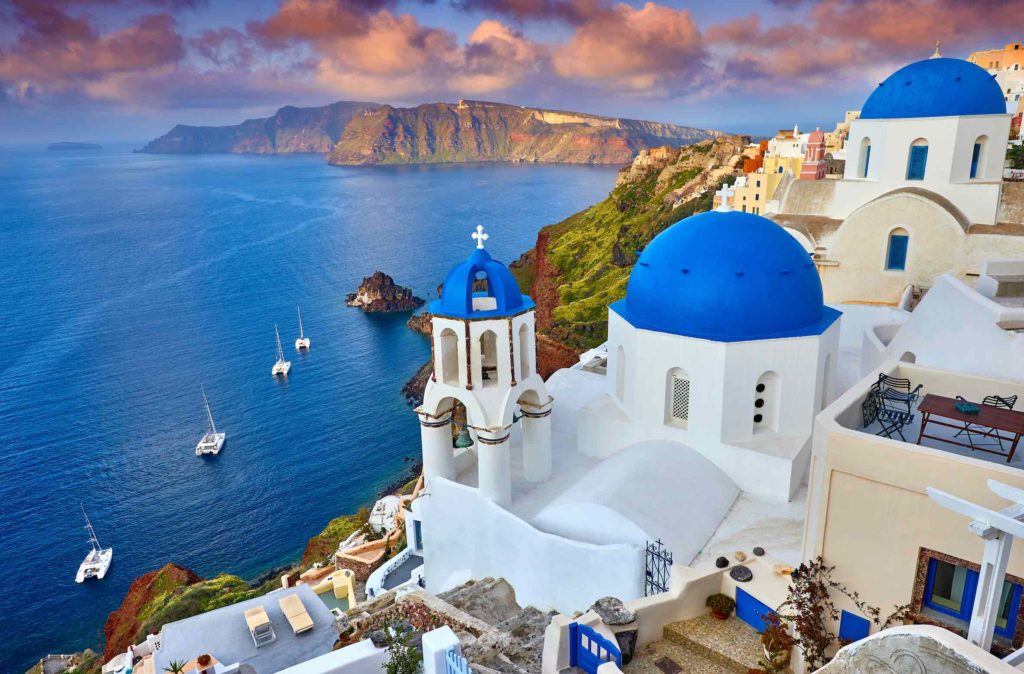 Zebra-Studio / shutterstock.com
Imagine blue roofs, white walls, epic cliffs and magnificent seasides. Picture yourself wasting one day, and then another, sitting on decks and watching the world come and go. Imagine fishing boats, seafood, easy living, cool breezes and sunsets that seem like they're from another world. That's Santorini. We should all want to go to Santorini. And even when we can't, we can take these virtual tours and still feel like we're on vacation. It's good for your soul. Do it.
Take the virtual tour. https://www.santorini-view.com/panoramic-photos/
Monasteries at Meteora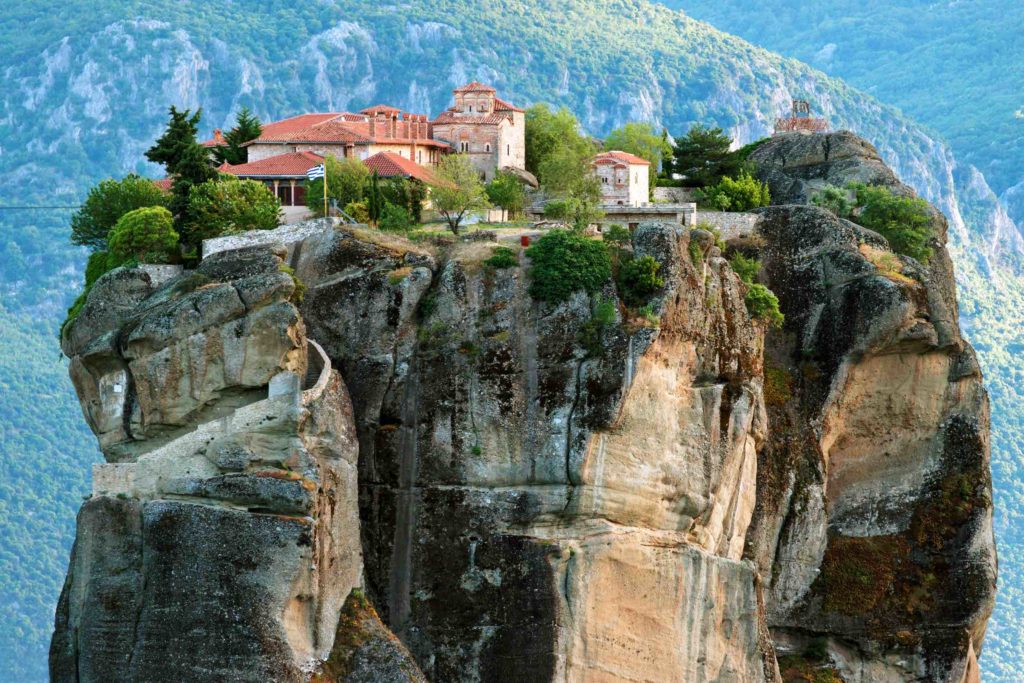 Mikadun / shutterstock.com
Monks have been building monasteries in Greek wilderness for almost as long as there have been monks. Few have done it with more panache – and strategic acumen – than the hermit monks who created the monasteries at Meteora, located in northwestern Greece. Starting in the 14th century, more than 20 monasteries were built on the tops of sheer vertical columns of rock stretching more than 1,000 feet upward. For centuries afterward, the only way to reach these monasteries was through a system of rope sort-of elevators. Which made visiting difficult and invading almost impossible. The six monasteries that remain are lovely, and are well worth the virtual tour.
Take the virtual tour. https://www.airpano.com/360photo/meteora-monasteries-greece/
Crete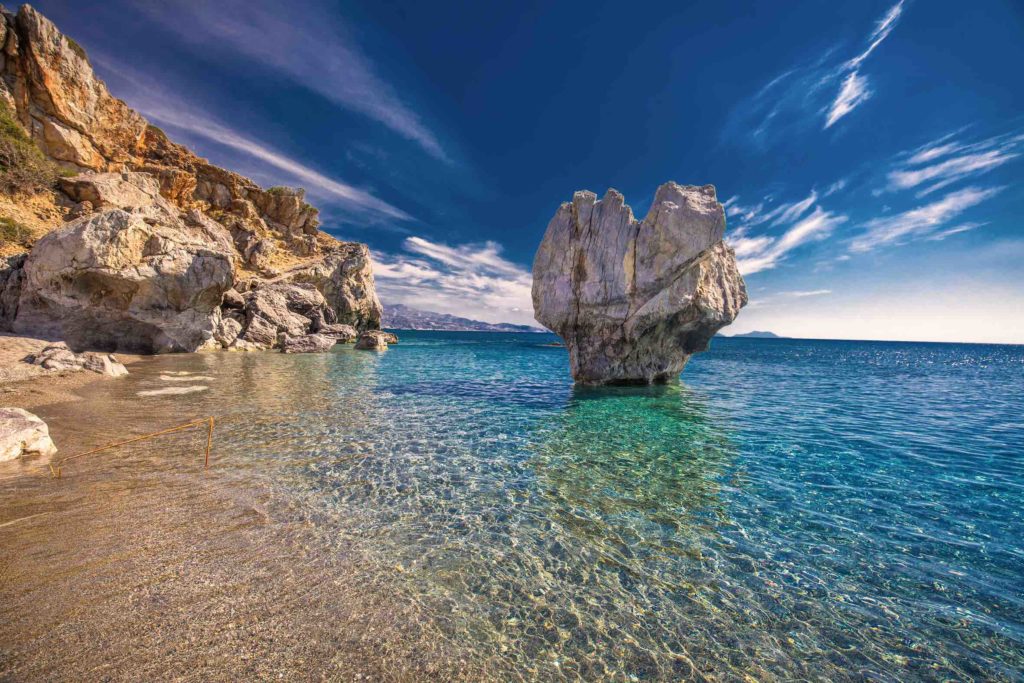 Eva Bocek / shutterstock.com
Crete is an epic place. It is Greece's largest island, and features a stunning array of mountains and coasts. It's also packed with history. The first advanced Greek civilization developed on Crete almost 5,000 years ago, and humans have lived there for far longer. It's also a cultural crossroads. Due to its strategic location in the southern Mediterranean, it's been claimed by a who's-who of ancient (and modern) civilizations, including Greece, Rome, Venice, the Ottoman Empire, and then Greece again. But forget all that when you take the virtual tour, and focus on the serene beaches, seasides, and waters.
Take the virtual tour. http://simplycrete.gr/tour.php?startscene=balos_lagoon
Mount Olympus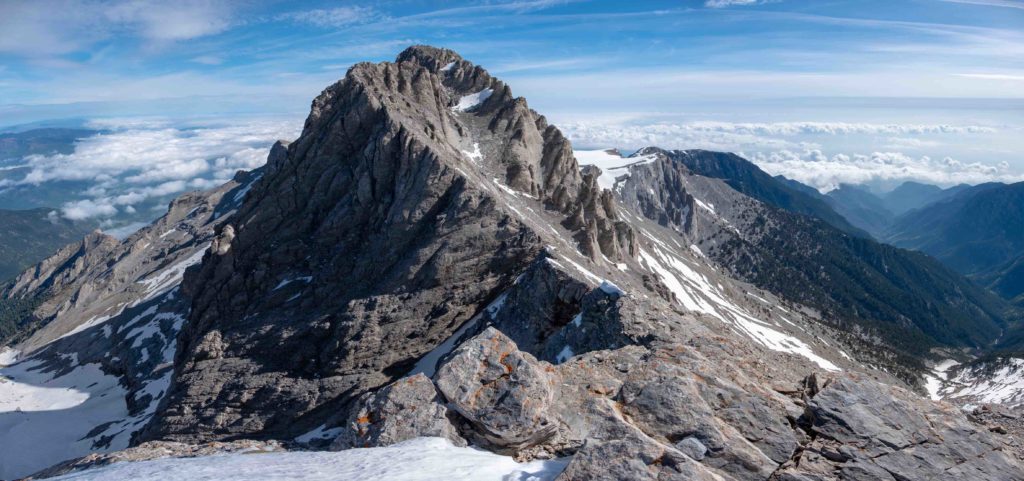 A.Pushkin / shutterstock.com
This is a legit mountain. Rising almost 10,000 feet above sea level (which is almost everywhere in Greece), you can see why the ancients thought gods lived there. By taking this virtual tour, you can see for yourself what lurks at the peak. It features a series of fantastic summit views and a whole new look at Greece below.
Take the virtual tour. http://www.mountolympussummits.com/index.php?page=summits&id=29