by Nate Cairney
Let's begin in the ivy-shrouded tea room at river's edge. Located near one end of the ancient stone bridge that spans the river from the valley village of Llanwrst, it looks like a hobbit house or something from a fairy tale. But this place — the Tu-Hwnt-I'r Bont tea room — is sturdy and real. We duck through solid wooden stable doors and nestle up to a worn table near a crackling fire. Biting rain swirls outside, and no matter. Here, in the coziest spot in northern Wales, we take a cup of tea, a warm plate of bread and melted cheese known as Welsh rarebit, and get down to discussing the wonders that surround us.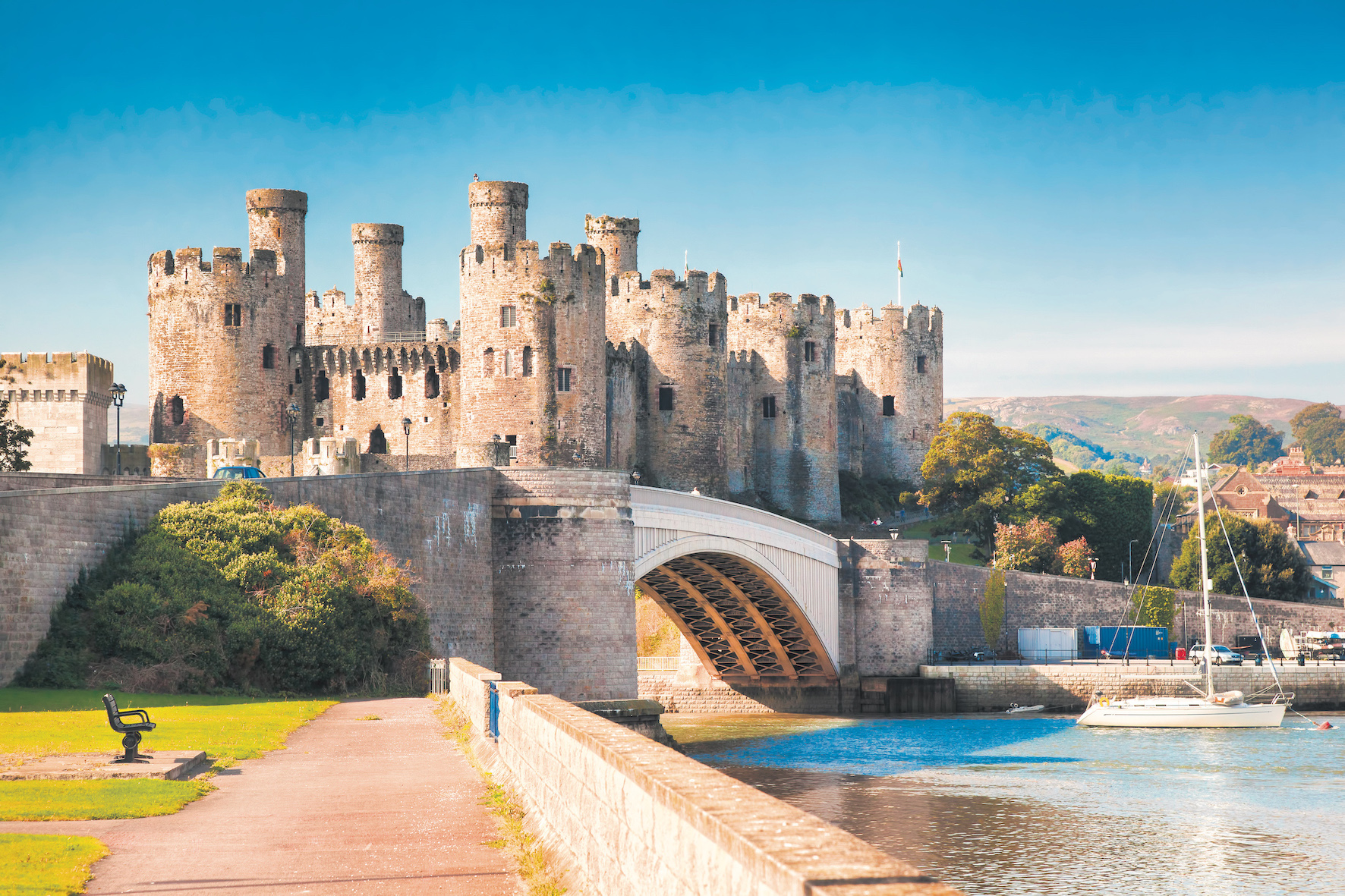 Samot / shutterstock.com
Take the mountains. They're everywhere, and are remarkable in their diversity. Jagged peaks loom in the heart of Snowdonia National Park. Wild moors, golden and windswept, cover treeless hills as far as the eye can see. Emerald forests swallow valleys and stretch along ridges. In Wales, one doesn't hike these hills. One walks them. And they make for quite the walk.
On a March morning at dawn, for instance, an hour of lung-busting uphill walking has brought me to the top of Ro Wen, a bold, bald ridge that towers above the village of Dolwyddelan. The sky is clear and snow covers distant peaks, testament to last night's weather. I can't admire the view for long, though. Hundred-kilometer-per-hour winds scream in from the sea: they are strong enough to topple me. I crouch behind an ancient stone wall and register the brilliant colors —golds, greens, whites, and blues. I would love to linger, but the wind has no intention of relenting. It is time to descend.
Then there is the sea, which is never far from even the most hidden mountain valley. This proximity to the water is a feature that makes northern Wales special, locals say: you can find so much natural beauty in one compressed spot. The Welsh coast contains multitudes. There's Conwy, for example, a safe harbor that is home to a magnificent castle and the UK's smallest house. Less than an hour to the west, one can visit the wild, steep cliffs near Trefor, which offer spectacular sea views as well as narrow sheep trails that lead to smooth stone beaches and hidden coves.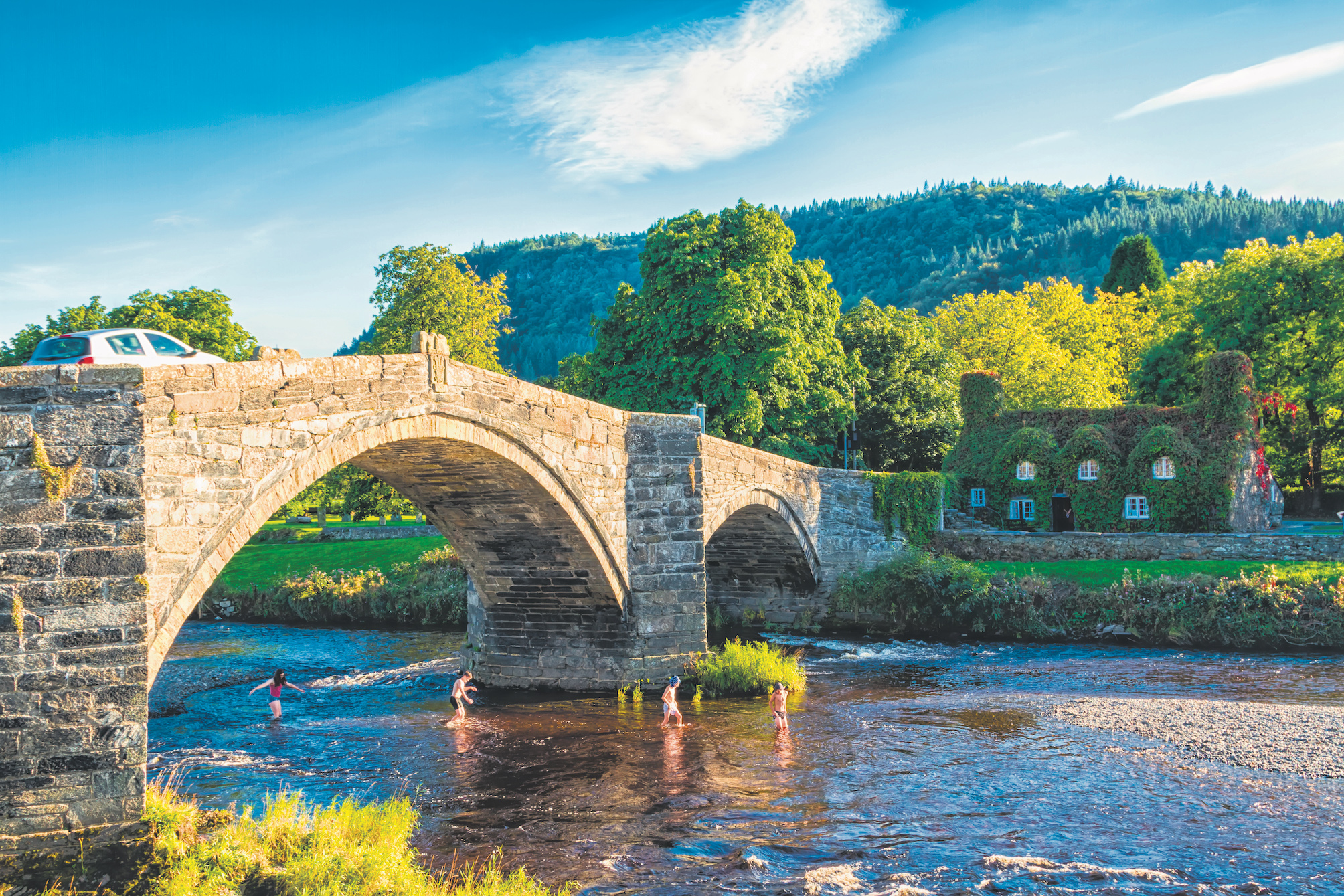 Milosz Maslanka / shutterstock.com
Finally, and naturally, northern Wales is a place of good cheer. Cozy cottages, warm pubs, fireplaces, and friendly people can be found everywhere. Shelter is an art form here, and few things are so comfortable as coming in from the wild. Some of the best tea rooms in the world are found in northern Wales, like Tu-Hwnt-I'r Bont or Ty Hyll, located in the woods near Betws-y-Coed and now known by English speakers as the (very inaptly named) Ugly House.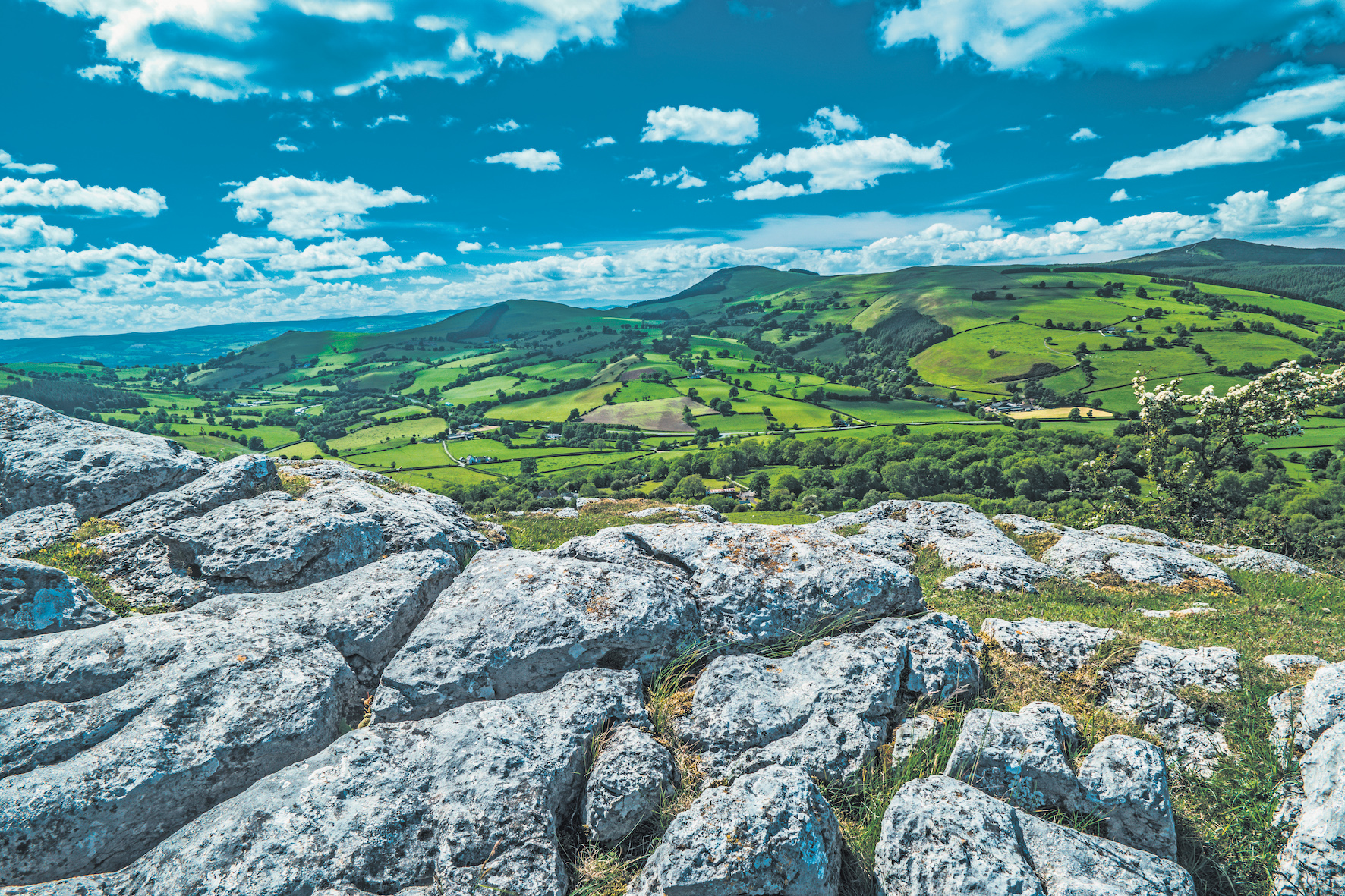 Henrykc / shutterstock.com
No matter your preference — comfort or the wilds — you can find it in northern Wales, where the food is hearty, the tea is grand, and the scones with jam and cream are sublime. Adventure beckons. Answer the call. You won't be disappointed.
Featured image by Lukassek / shutterstock.com