Fresh Pesto is a hit with almost any recipe and best of all it's really easy to make. It is a so versatile that it can be enjoyed with fresh pasta, soup or simply spread across a slice of sour dough bread.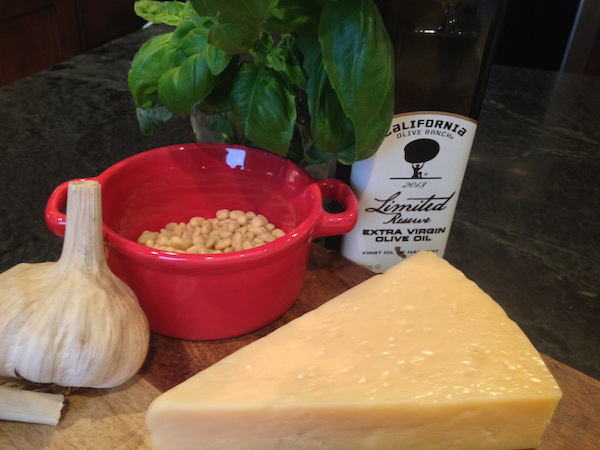 When make fresh basil pesto you have two choices. This first is to simply combine all of the ingredients into a food processor and press on the "on" button. This is a quick and easy way, but the results lack the personal touch. The more traditional option would be to chop all of the ingredients by hand. This allows you create the taste you like. For example, if you like the toasted pines a little on the large size, then you'll be able to accent the flavor of the nuts. Chopping the individual components will make the final recipe taste uniform, but you'll be able to enjoy more distinct individual flavors as you enjoy your creation.
Fresh Basil Pesto Ingredient List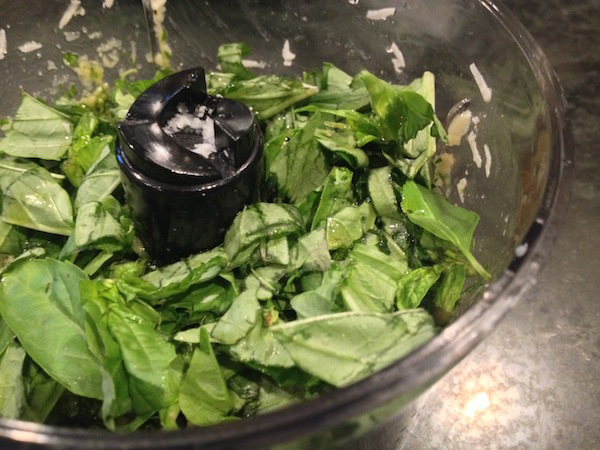 2 cups of fresh basil
¼ cup of pine nuts (toasted)
2 – 4 garlic cloves, peeled. While fresh garlic is always a great addition to any recipe, using minced garlic always offers great taste. We used the Spice World brand with using the minced garlic.
2/3 cup of Parmesan cheese. As with the garlic, freshly-grated parmesan is an option. However, Sargento or your favorite grated parmesan are excellent options, too.
1/3 cup plus additional 2 tablespoons of extra virgin olive oil
Salt and pepper, to taste
Directions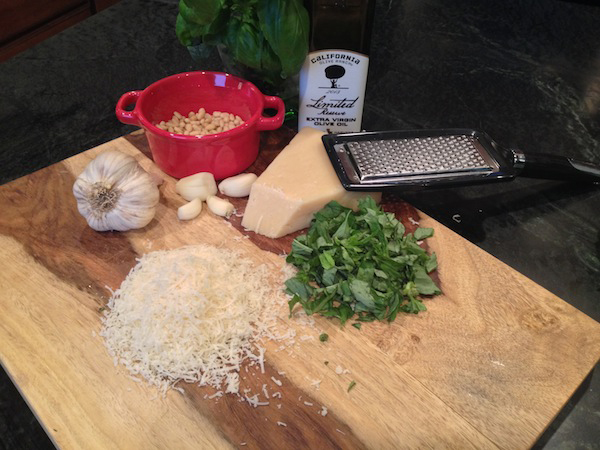 Remove basil leaves from stems wash and gently pat until dry.
Combine basil, pine nuts, garlic and Parmesan cheese. Once combined place into processor or large bowl and blend.
Pulse until the ingredients are barely combined
Add 1/3 cup of the olive oil and blend together thoroughly.
Add remaining olive oil and/or additional Parmesan to achieve the desired consistency.
Season with salt and pepper to your taste.
Author profile:
Andy LaPointe is a health and wellness coach, speaker and the health and wellness radio host  on the Talk With Heroes radio network, the largest internet radio broadcast supporting both active and retired military. He has written 12 books on the subject of healthy living, lifestyle entrepreneurship and healthy recipes. His company Traverse Bay Farms has won 23 national food awards at America's largest and most prestigious food competitions. His company offers exclusive discounts to active and retired military and military spouses.