Rimini is a splendid seaside resort on the North Eastern coast of Italy. It lies on the Adriatic sea and boasts 15km of long sandy beaches, over 1,000 hotels, and thousands of bars and restaurants. It's a beautiful spot for a late summer vacation.
Rimini is full of beautiful ancient buildings steeped in history such as the Roman Amphitheater (2nd century), Palazzo dell'Arengo e del Podestà (1204), Tempio Malatestiano (13th century) and San Giovanni Battista Church (12th century).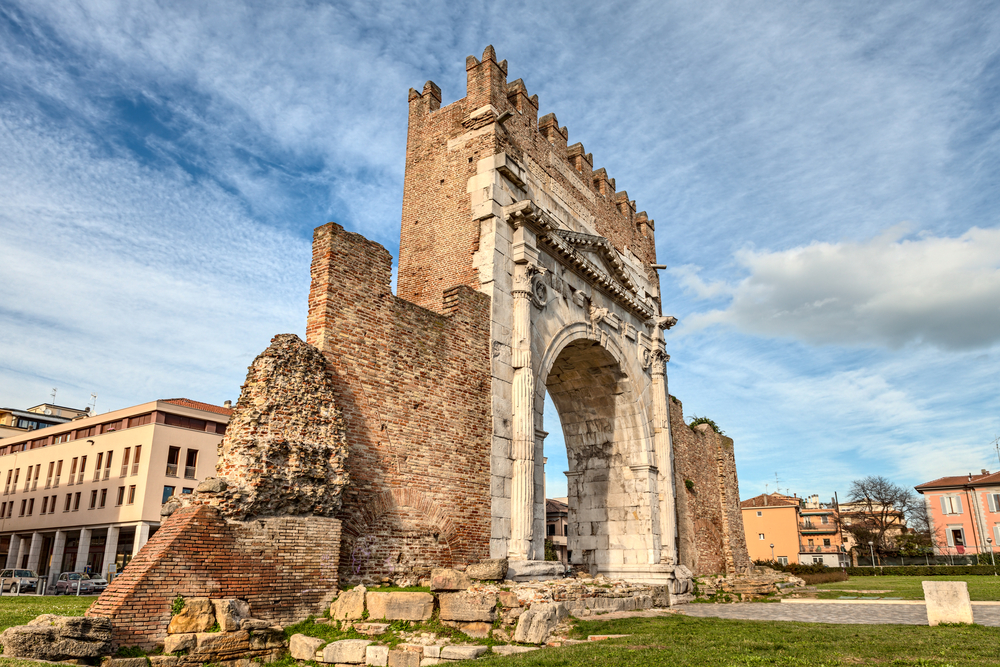 ermess / shutterstock.com
But if you are travelling with kids in tow, then you might want to mix up the beach days and historic sight-seeing with a few attractions that will also give them the thrills they seek too. Here's our guide to the best:
1. Skypark – Adventures for All Ages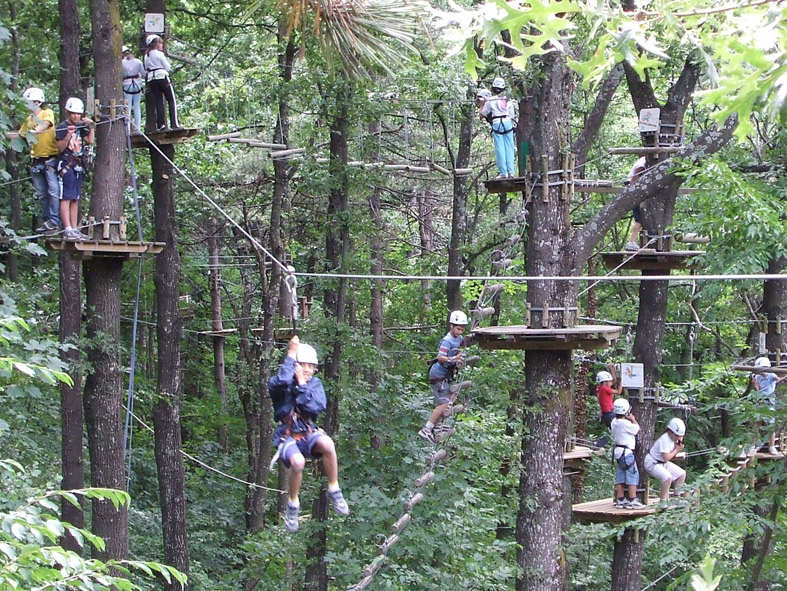 Lily Berns
Location: via Greppa, Monte Aquilone, 47863 Rimini, Italy
Working hours: Monday – Sunday: 10 a.m. – 7 p.m.
Ticket options: 22 Euro for adults; 12 Euro for children up to 16
Parking: Available
Try the most interesting adventure in the open air and scale the lofty heights of the tree tops. Skypark guarantees you and your children to have real fun, excitement and an unforgettable experience. Choose one of the 10 routes with different obstacles and for any age category. Green and Blue routes are specially designed for teenagers. For the bravest explorers and adults are prepared routes with many traps, barriers and hidden obstacles. To continue adventures you can try climbing the wall or by visiting an observatory and an astronomical laboratory. If you are a little tired, relax in Mater Tree zone and try some delicious ice cream.
2. Fiabilandia – A World of Fantasy and Magic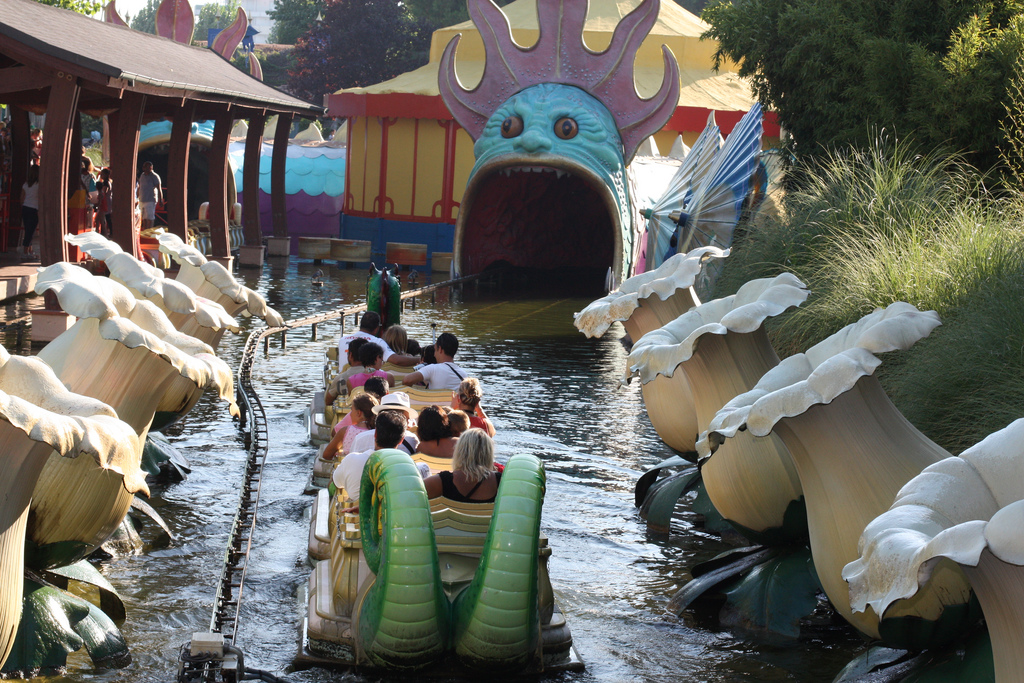 Lily Berns
Location: Via Cardano, 15, Rivazzurra di Rimini, Rimini, Italy
Working hours: June – September: daily, 10 a.m. – 6 p.m. / March – November: Sunday, 10 a.m. – 6 p.m.
Ticket options: 23 Euro for the day
Parking: 4 Euro per day
Magic shows and fairy heroes are waiting for children in Fiabilandia. Enjoy the castle of Merlin with extraordinary animal cars and magical creatures. Fantastic Peter Pan's bay is for those who like pirates and don't want to grow up. Various different rides and water slides are are suited to every level of adventurer. Speedy rails will get you to the secret caves and tunnels with a big chest of gold. In the Magic Village you can feel how fantasy and reality are combined. Take your children to the Sea of Little Frogs with many water games. Additionally, magicians, jugglers, clowns, stuntmen and dancers have prepared a great show for adults.
3. Delfinario – Feed a Sea Lion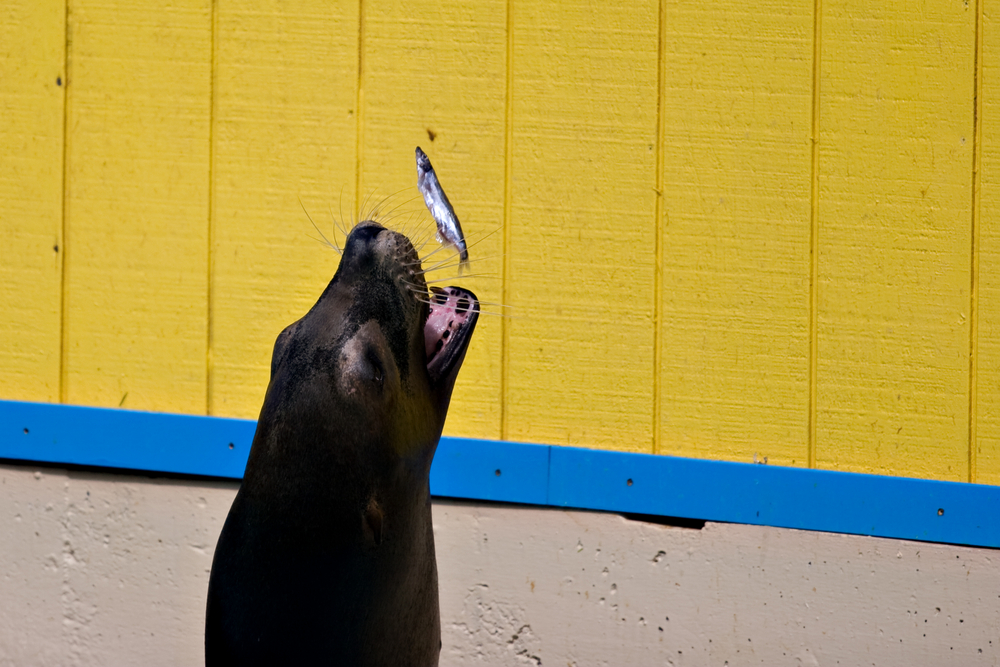 Brian Dote / shutterstock.com
Location: Lungomare Claudio Tintori, 2, 47921 Rimini, Italy
Working hours: July – October: Everyday, 4 – 6 p.m.
Ticket options: 11 Euro for adults; 9 Euro for children
Have you ever seen dolphins up close? Do you want to feed a sea lion? Well this is where you can enjoy all those treats and more. A marvellous beach-side definitely surprise you. Appreciate the intelligence of these wonderful animals. The show only near half an hour but it is certainly entertaining and if you sit in the front row, you are guaranteed to get a little wet.  Additionally, you can make a few photos with dolphins or buy some fish to the sea lions.
4. Eye Love Rimini – A Bridge to the Sky
Location: Piazzale Boscovich, Rimini, Italy
Working hours: Monday – Sunday: 10 a.m. – 11 p.m.
Ticket options: 8 Euro for adults; 6 Euro for children
The Eye Love is the largest wheel in Italy. Experience the city from 60m high and watch the horizon slowly expand below you as you head towards the blue sky.  Take a seat in one of the 42 gondolas and enjoy a breathtaking view. From the top you can see the whole city of Rimini and beyond – the entire coast of Romagna from Cesenatico to Gabicce, the hillside, the Republic of San Marino and the Adriatic sea.
5. The Aviation Museum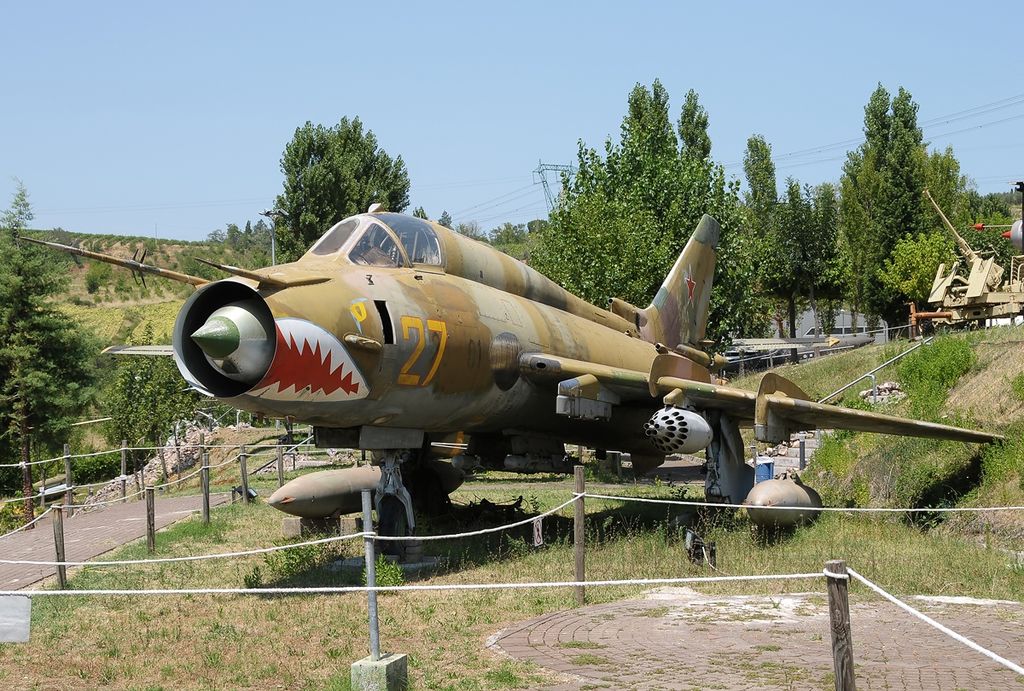 Lily Berns
Location: Via San Aquilina, 58, Superstrada Rimini, Rimini, Italy
Working hours: April – June and  September – October, 9 a.m. – 6 p.m. July – August, 9 a.m.-7 p.m. / Winter time: Sunday, 10 a.m.- 4 p.m.
Ticket options: 12 Euro for adults;  8 Euro for children
The Aviation Museum is a part of Parco Tematico dell'Aviazione theme park. The museum is set out on several different floors and in many cases, the exhibits on display are unique and cannot be found in any other museum in Italy or overseas.
The museum offers visitors a rare change to view a collection of aircraft that have played an important role in some of the most significant moments of the post-war period. These planes, of which over fifty are on display, were the protagonists of several wars (Korea, India-Pakistan, Vietnam, Iran-Iraq, Gulf, Bosnia) and other episodes over the last 50 years. Silent witnesses of past conflicts but now resting on green lawns, they are finally available for close examination by the many enthusiasts of aviation history.
Inside the museum, you can also admire uniforms and flying suits used by pilots and engineers over the years. Photographs and documents are also on display.
Getting There
It is about a nine and half hour drive from Kaiserslautern, just under ten hours from Wiesbaden and just over eight hours from Stuttgart. You always have the choice to let the German train driver do the driving for you! To book your journey, you can simply click on DB Bahn.
If you fly to Rimini, it's simple to rent a car. Check Rimini Airport for details and the best deals.
Author Profile:
Lily Berns
is a writer who enjoys life travelling and blogging about family entertainment spots while visiting different countries.   Cover Photo by oneinchpunch / shutterstock.com