By now I have learned that the weather in Germany rarely coordinates with my plans. So I started searching for indoor activities near my home for weekend entertainment. The Senckenberg (Natural History) Museum in Frankfurt is a fun and educational way to spend your day at any age.
Dinosaurs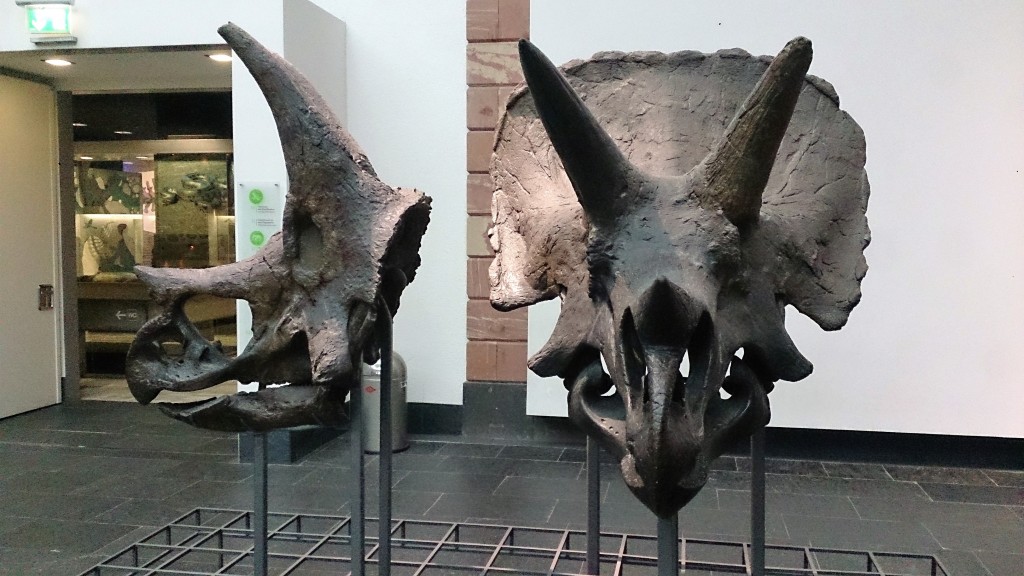 © Kelly Lauer
Dinosaur lovers will be delighted by the fossilized remains of giants featured here as Senckenberg is home to the most extensive collection of dinosaurs throughout Germany. Dinosaurs like the Brachiosaurus, T-Rex, Stegosaurus, and Triceratops all tower over visitors and invite you to look at these well preserved beasts up close.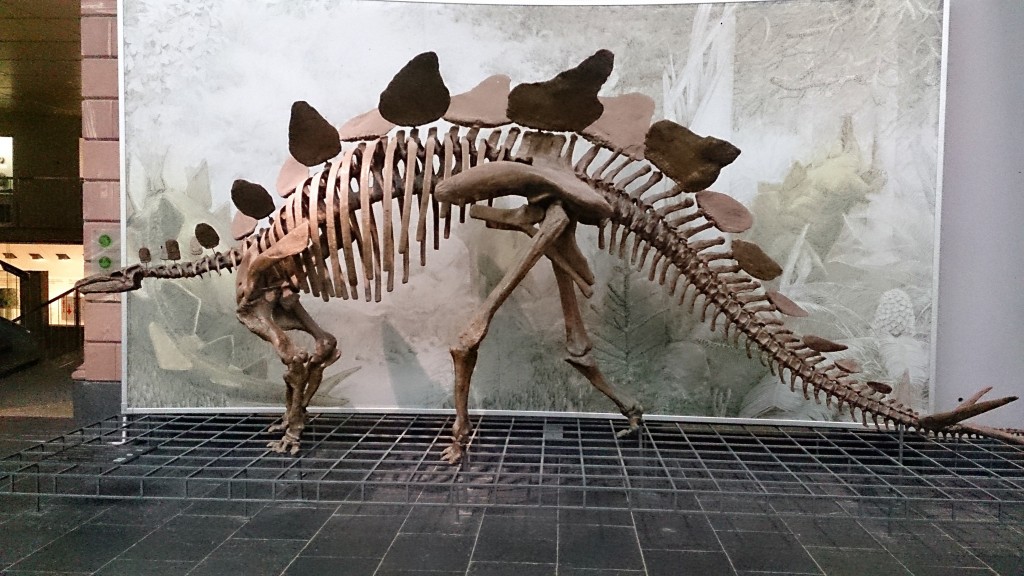 © Kelly Lauer
And Beyond
Despite their undeniable spectacularity, there is more to see than just dinos. We strolled through the mammal exhibit to discover animals we'd never seen (or heard of) before before entering the aquatic sections and receiving a glimpse into another world with sharks, exotic fish and a fossil of a whale.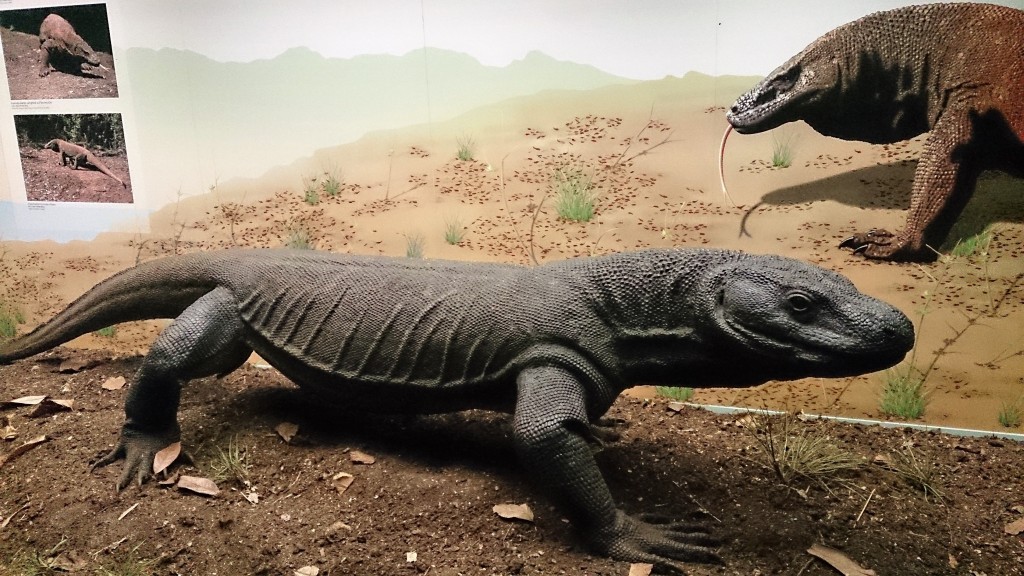 © Kelly Lauer
The reptile exhibit has a haunting stuffed anaconda mid-way through its digestion of a wild pig. It's disgusting. And absolutely not to be missed!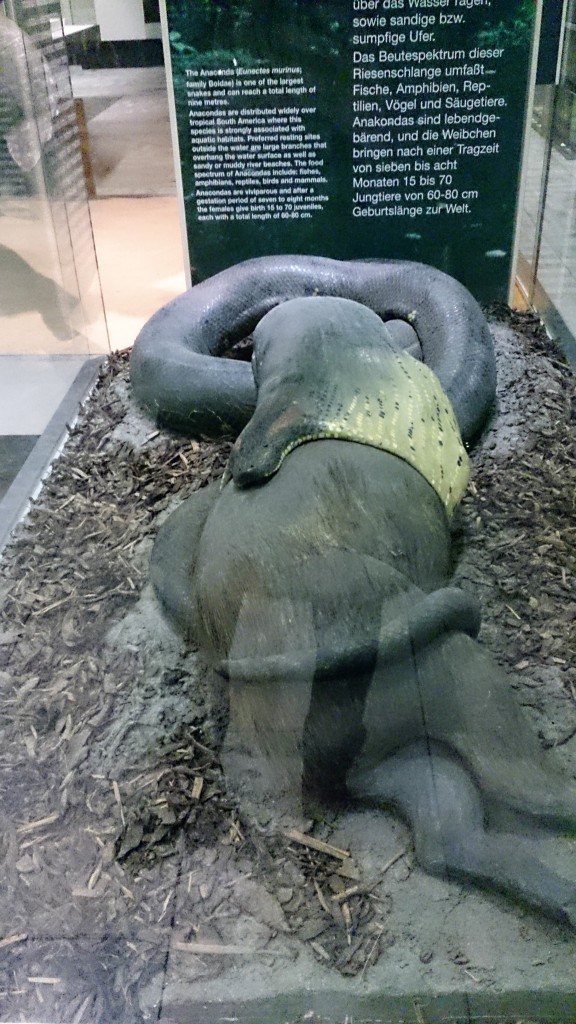 © Kelly Lauer
Brave souls can further explore the insects – although just a quick walk through it made me itch all over.
If human evolution is more in your interest, the Egyptian mummies and human embryology exhibits may be to your liking. Seeing the stages of life on display outside of the human body was fascinating but also "pretty gross" according to my husband.
For Kids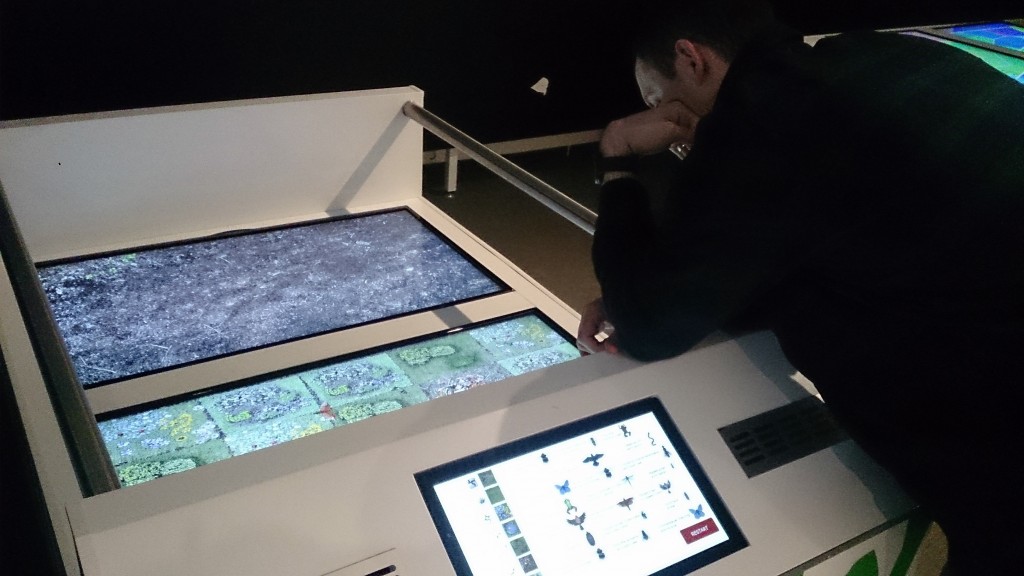 © Kelly Lauer
The museum has great interactive exhibits for kids, which are available in English as well. My husband and I enjoyed the games in the interactive insect exhibit (although clearly not intended for our age group). You can also help children make the most of the learning experience by playing games like "I Spy" in the exhibits or having them draw animals to encourage them to continue researching the creature back home.
Admission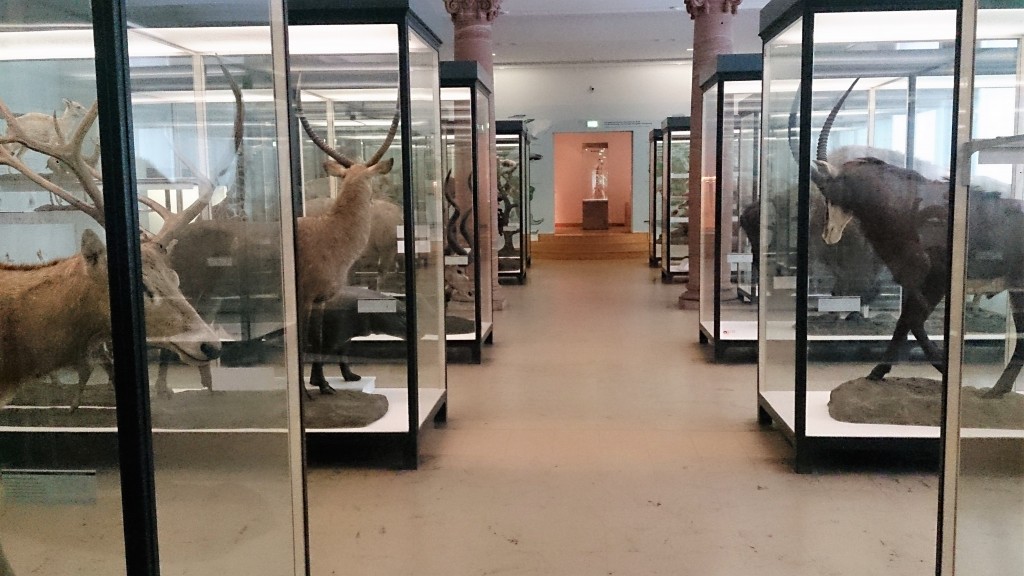 © Kelly Lauer
Information on museum hours and ticket prices can be found on the website.
Admission costs €8 per adult and €4 per child. The museum is open 7 days a week.
How to Get There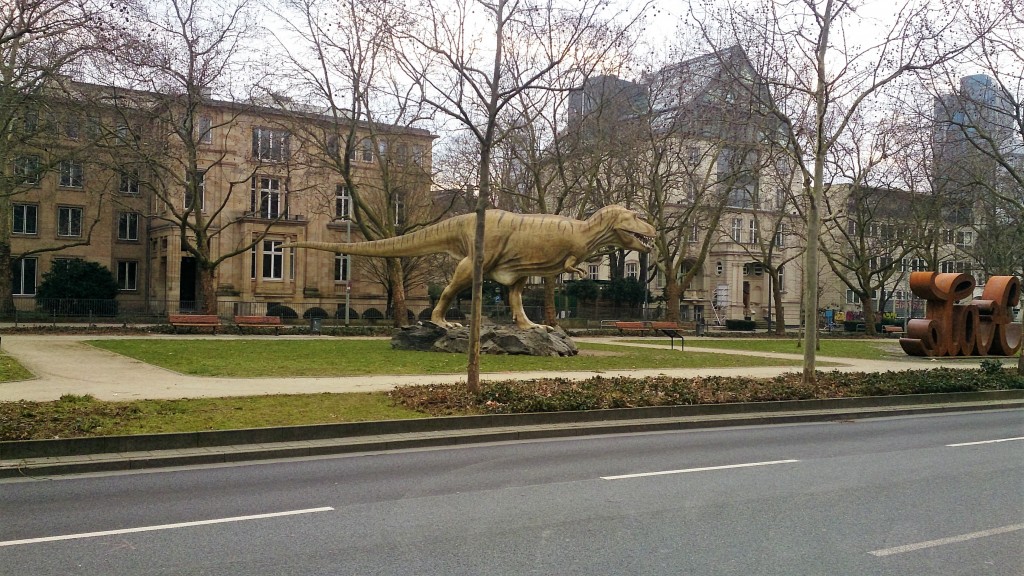 © Kelly Lauer

Address: Senckenberg
Forschungsinstitut und Naturmuseum
Senckenberganlage 25
60325 Frankfurt am Main

Bookmark This Page Today for Exclusive Deals

The Senckenberg Museum is located in downtown Frankfurt, a 20 minute walk from Frankfurt Hbf. It is about a 5 minute walk from the nearby Bockenheimer Warte U-bahn station. For train times and information visit DB Bahn.

For drivers, there is no parking on site, however, information on nearby parking garages can be found on their website.  The museum is located about 30 minutes from Wiesbaden, 1.5 hours from Kaiserslautern, and just over 1.5 hours from Stuttgart.

Author's Profile: Kelly is a DOD wife, devoted dog-mom, a mediocre cook, a whiskey aficionado and an avid traveler who's exploring the Kaiserslautern area with dog and husband in tow.

Featured Image Photo Credit: © Kelly Lauer

(Visited 1,337 times, 1 visits today)

Tags: