Story and photos by Nate Cairney
Reaching the abbey of Chimay, or as it is officially known, the Abbaye Notre Dame de Scourmont, requires a beautiful road trip. There's no way around it. You'll have to travel through rolling forested hills with breathtaking valleys.
You'll pass sturdy Belgian stone farm buildings, natural springs, sleepy villages, and meandering rivers.
And when you reach the Espace Chimay, the Chimay-affiliated country restaurant/museum/hotel, you'll find hearty Belgian food along with Trappist ales and delicious cheeses. Afterward, if you follow the path through the tranquil wooded grove across the street, you'll soon find yourself at the front of an austere abbey. Then you'll realize: The place looks nothing like the typical headquarters of a world-famous beer brand.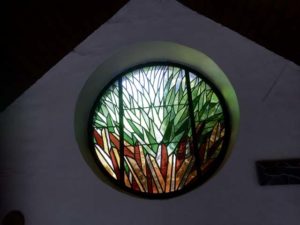 Nate Cairney
The Pilgrim's Chapel, inside the abbey grounds in Chimay.
This is by design. Even though beer buyers can find Chimay in dozens of countries around the world, the brewery is still overseen by monks who adhere to the strict rules that govern the handful of beer makers who use the "Official Trappist Product" appellation. These rules state that all beer production must take place within abbey walls and that monks must be in charge of the operation.
The third and final rule that governs Trappist products is one that is most fascinating – and heartening. Unlike most companies, Trappist abbeys are not in business simply to make a profit. Everything Chimay earns from sales of their products goes to support the sustenance of their monastic community and to charity. In fact, nearly all of Chimay's profits go to support local causes and charities or around the world.
Unlike other Belgian Trappist abbeys, however, the monks at Notre Dame de Scourmont distinguish themselves in two distinct ways. The first is that the abbey is nearly always open. Tourists can walk through the big wooden door, stroll the grounds or attend one of the prayer services in which white-clad monks chant beautiful songs.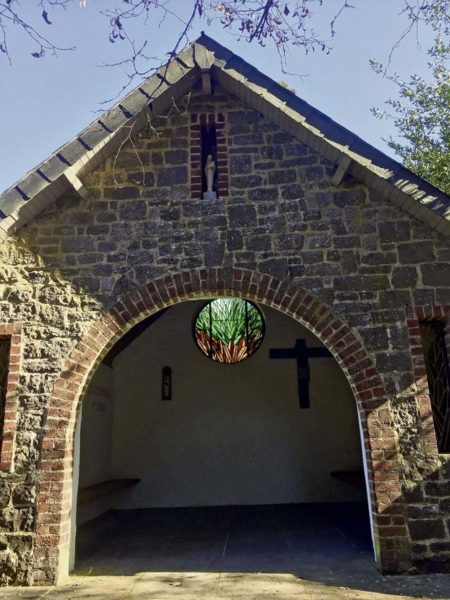 Nate Cairney

The second distinguishing feature is that Chimay is purposefully trying to grow its business – albeit very slowly. Again, this has little to do with classic business strategy, as it is driven by the monastery's location in Belgian Wallonia, which is one of the more economically troubled regions in Europe. When the coal and steel industries that once brought wealth to the area collapsed in the decades after World War II, so too did much of the local economy. It still hasn't recovered, which makes Chimay's mission to alleviate suffering more urgent. So for the monks, sales growth is a means to continue helping others.

For nearly everyone, this is something refreshing. And it is well worth a journey to see the place where one of the best beers in the world is made. When you do, you'll feel the authenticity of the Chimay mission, whether you're strolling through the woods, touring the abbey grounds, or chatting with the friendly staff at the Espace Chimay. It's a rejuvenating experience and one that supports a greater good.

Subscribe to Belgian Beer Quest podcast to learn more about Chimay and other Belgian Trappist breweries on iTunes, Spotify or your favorite podcast service.

For more information, visit www.EarBlitz.com

(Visited 136 times, 2 visits today)

Tags: