Oppenheim is a place of wine and water, a small town on the banks of the Rhine where the circle of life is very much present. It is a place where you can get back to basics. Travelers can stroll past gorgeous buildings, wander sprawling vineyards, and emerge from a forested park to see the power of a mighty river. It is also a place of stone and bones.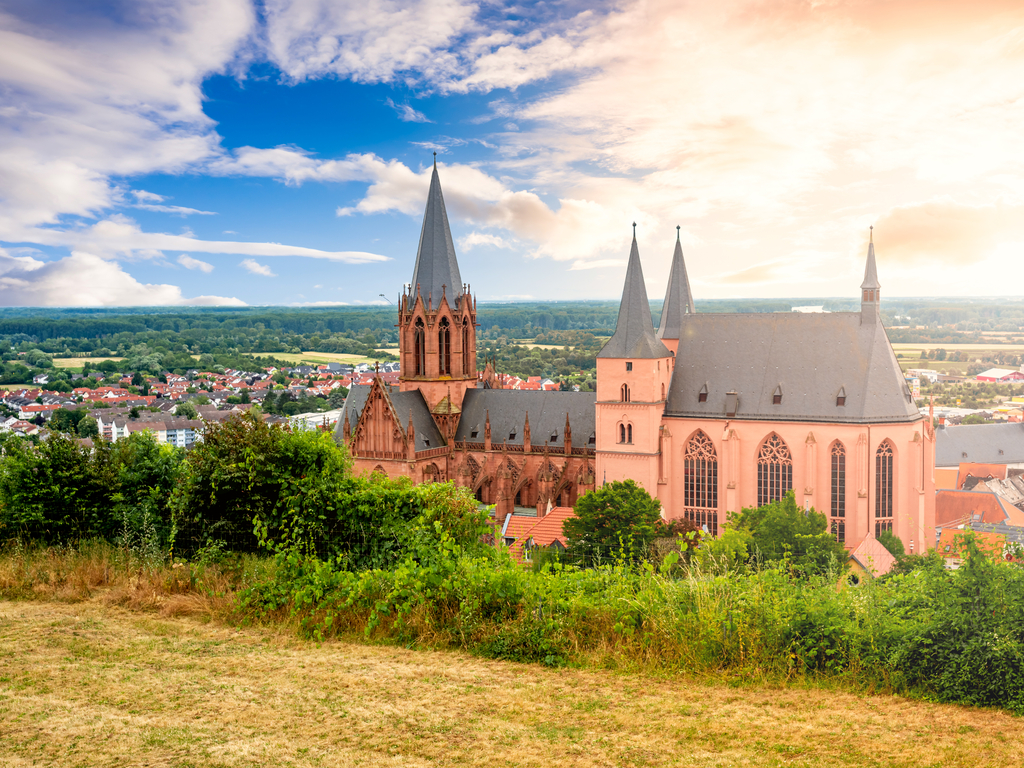 Sina Ettmer Photography/shutterstock
Why Oppenheim?
Oppenheim offers more than enough to satisfy day trippers. Aside from its beautiful location, centuries-old city ramparts, fascinating wine museum (open April through October) and a handful of outstanding churches, here are four more reasons to visit.
Water. Oppenheim does the Rhine River right. Watersports and a riverside beach are popular during the summer. In all other seasons, visitors can wind through the Oppenheimer Waldchen, a small forest on the water's edge, and feel as if they have the river all to themselves.
Bones. Oppenheim has an ossuary, in which bones and skulls are stacked like firewood behind St. Katharine's Church. Though this may seem macabre, the idea is to reinforce the joy that comes with being mortal. Carpe diem, indeed.
Wandering. Old Town Oppenheim is lovely and accessible no matter the season or weather. Plus, it offers multiple opportunities to wander into vineyards and then back again. During ordinary times, shops and restaurants are yours for the visiting.
Labyrinth. Put this one on your list. Oppenheim has a winding cellar labyrinth that stretches beneath the city. It's super cool (in both senses of the word) and offers guided tours.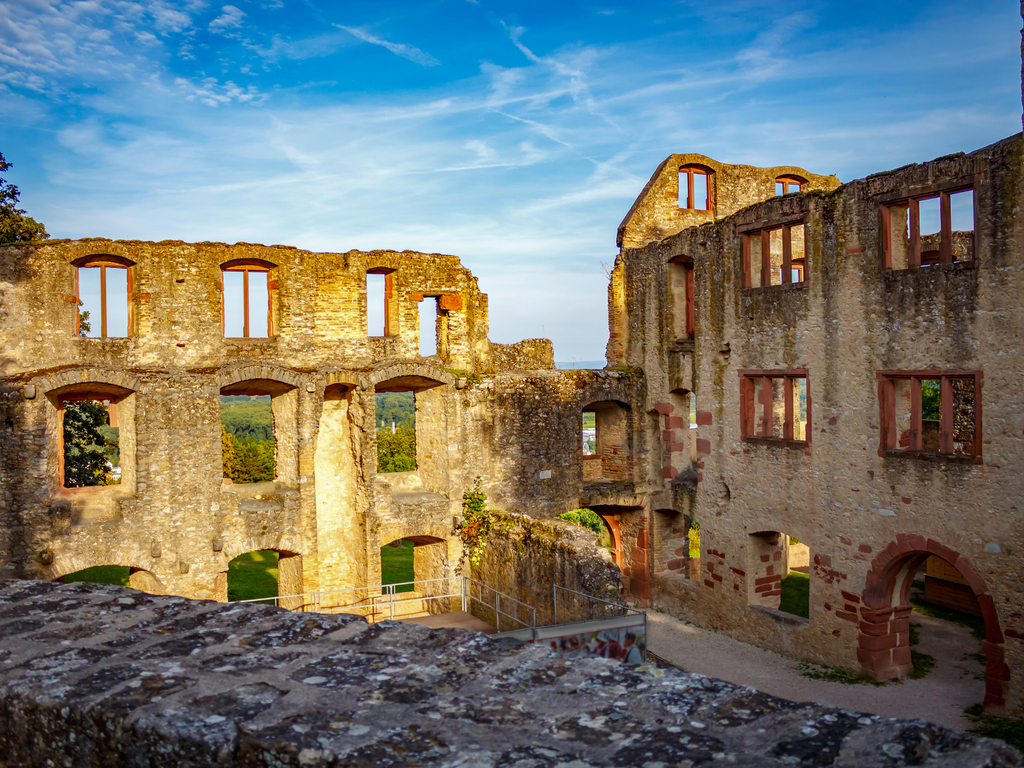 MLIN/shutterstock
The One Thing You Have to See: Landskron Castle
Hike up to Burg Landskron and explore the ruins of a medieval/late renaissance castle overlooking the city. Here, you can get broad views of the town and valley, a fair amount of exercise, and the chance to envision what this castle might have looked like during it's glory days.
Getting There
By car, Oppenheim is an hour from Kaiserslautern, 30 minutes from Wiesbaden and just over two hours north of Stuttgart. Visit the Deutsche Bahn website for train information.
For U.S. government employees, including service members, remember to always follow command regulations, which may be different than host nation policies when it comes to travel.