Story and photos by Corinna Pongracz
Who doesn't dream of some magical little fairy cleaning and tidying up the flat overnight or while you're at work? I know I sure do. In this post, I'll tell you about a few of my tidying tips that help me to get a certain basic order into the flat, so that instead of tidying up for hours I only have to do a couple of small moves.
1. No Outside Shoes in the Flat
Make a habit out of taking your shoes off, either as you enter your flat or beforehand. This way, you can avoid getting more dirt into the flat and save yourself some vacuum cleaning and wiping the floors. Just aks your guests to do the same. Lots of small shops carry guest slippers in multiple sizes that only cost a few bucks. You can offer these to your guests when it's a little colder.
2. The Full-Hands-Principle
You're probably familiar with this if you have a child or multiple children at home, no matter if you're in a flat or a house, it feels like your walking from one room to the next a hundred times a day. A great tip to get more order is the full-hands-principle. Use your walking to and fro between rooms and take something with you every time you go to a different room, so that you can put it where it belongs. You'll be tidying every room on the side and it won't feel like some huge clean up!
3. Cleaning the Kitchen Before Going to Bed
Even if it's hard some nights, I always try to clean up the kitchen before going to bed. It stresses me out to walk into a messy kitchen in the morning, knowing I'll have to clean it up first thing after a good night's rest. It's a much more relaxed start to the day to walk into an already clean kitchen, being able to make a nice breakfast right away.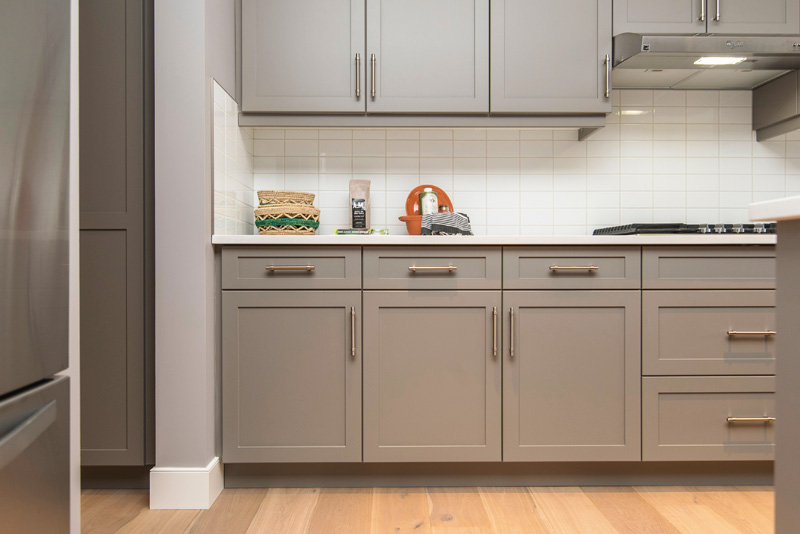 Corinna Pongracz
4. Everything Has its Own Place
Kids often mean chaos. Someone's playing a game over here, someone's using Play-Doh over there, someone's completing a puzzle. In our family, the most important rule for tidying up is that everything has its own place and that's where it has to be put when you're done using it. We tried teaching this to our daughter right from the start. As soon as we're done playing with something, we'll put it back before starting something new.
5. Ironing Every Load of Laundry Right Away
What can I say, I don't exactly love doing laundry. Doing the laundry itself doesn't take too long usually. Sort by colors, put it in the laundry machine, choose the right program and that's it. What I really don't like, however, is the ironing afterwards.
This means that mountains of laundry sometimes accumulate in our laundry. Of course, the more laundry accumulates, the worse it gets. Because with the rising amount of laundry yet to be ironed, my motivation to actually do so shrinks. That's why I've made it a habit to iron a load of laundry immediately when it's dry. This way, I won't spend hours behind the ironing board and instead have smaller loads of laundry to iron. The whole thing is done much faster and is way less frustrating in the process.
6. Don't Just Tidy Up, Sort Out
Especially with kids, all sorts of miscellaneous odds and ends accumulate at home. To stay on top of things, it's crucial to not only tidy up, but regularly sort things out. Sorting things out isn't always that easy because our little monkey loves to collect everything, but with a little bit of endurance and practice, it works like a charm.
Keeping everything in perfect order is not that easy if you've got kids, a job, and loads of other things to do. But perfect order isn't actually necessary. You'll have a much easier time tidying up if you have a certain basic order at home. You won't have to spend hours sprucing up the flat if you can get it done with just a couple of moves.
Right from the start, try to include your kid(s) in the process of tidying up and teach them that it's important to put things back where they belong and to keep things tidy. Try tidying up together. Maybe put on some music and make the whole thing a little more playful, so your kids will have a bit of fun with it as well.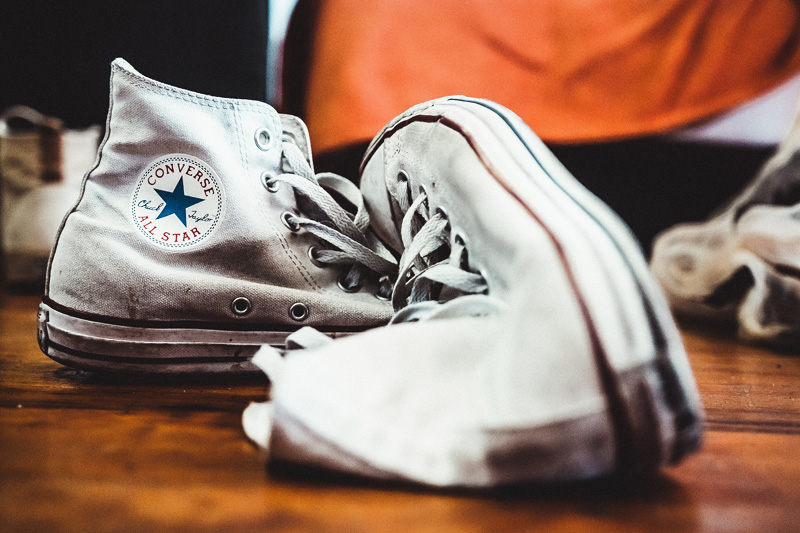 Corinna Pongracz
Author's profile: Corinna is a graphic designer, photographer, wife and mom. Her blog knuffelknutscher.de includes fun, honest and creative posts about the wonderful, chaotic, and colorful life as a working mom as well as recipes and craft projects.