This last holiday vacation we decided to visit a couple of Stuttgart's museums. First on the agenda was Schweine (Pigs) Museum (also known as SAU-GUT) and then the Mercedes-Benz Museum. Having many museums, on March 23, 2017 Stuttgart hosts Long Night at the Museum in which you can visit as many museums as you can in 24 hours. I have discovered I need to pace myself.
Getting There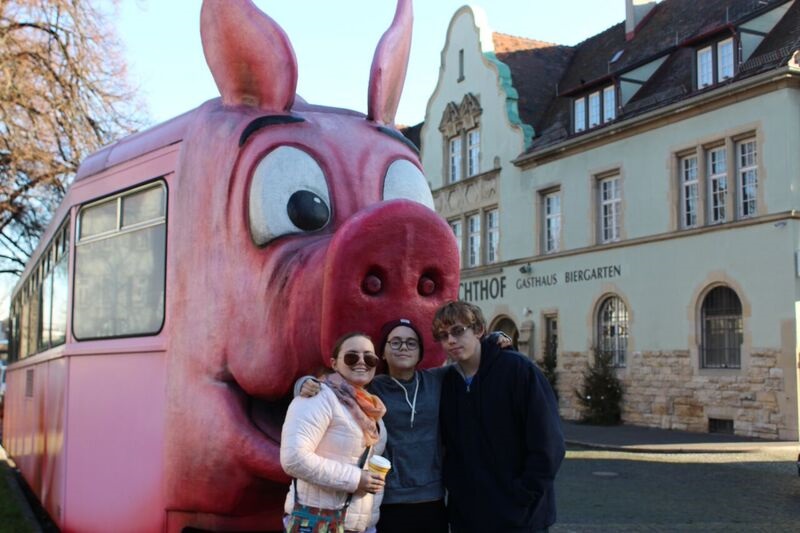 © Wendy Payne
Located very close to the Wilhelma Zoo and Bad Canstatt, you can take the train to the Schweine Museum. It is also under 2 km away from the Mercedes- Benz Museum, so taking the train would just mean a nice little walk between the two.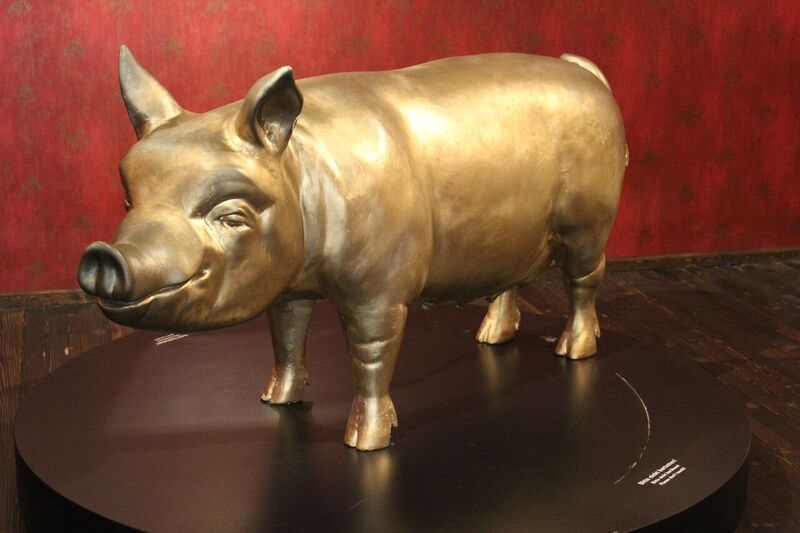 © Wendy Payne
Driving to the Schweine Museum was fairly easy, but parking was not well marked. However, there was street parking available. It's worth noting that it can be a bit stressful driving there with construction around the zoo and with several traffic cameras in Bad Canstatt.
Addresses:
Schweine Museum
Schlachthofstraße 2a
70188 Stuttgart
Mercedes-Benz Museum
Mercedesstraße 100
70372 Stuttgart
Schweine Museum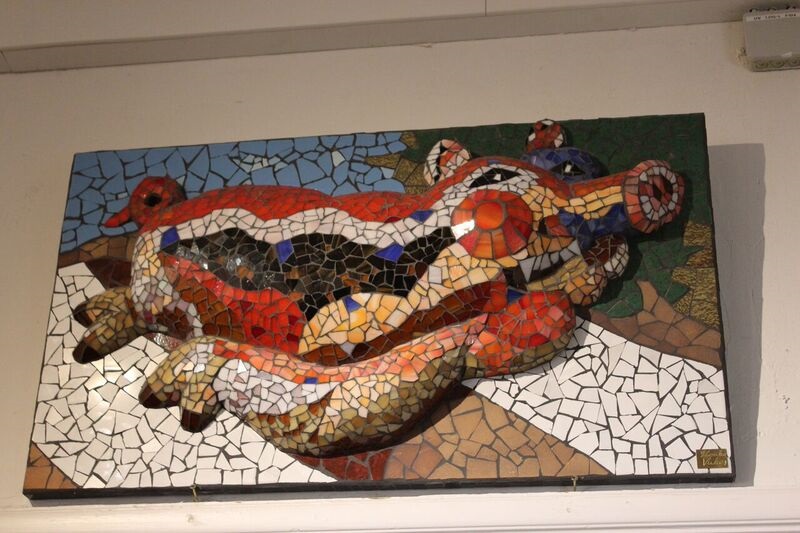 © Wendy Payne
Bookmark This Page Today for Exclusive Deals
Pigs are somewhat worshiped here in Germany, so this place is a kind of shrine to the swine. Our visit to the world's largest pig museum was fun, interesting and educational.
Admission and opening hours to the three story museum is:
Mon-Sun from 11 a.m. – 7:30 p.m.
€5.90/ adults (18 years and over)
€5.00/ adult (school children, students, senior citizens, disabled persons)
€3.00/ children (7-14 yrs)
€1.50/ children (4-6 yrs)
Free children under 4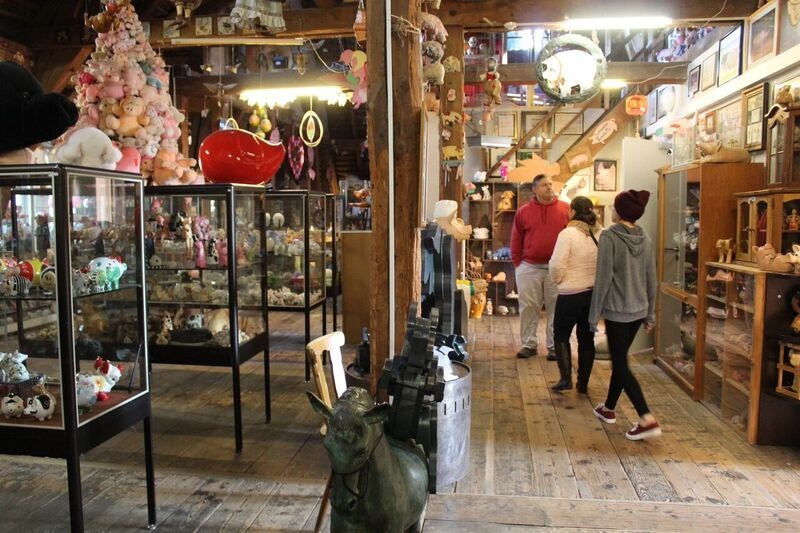 © Wendy Payne
Group and guided tours are available. The three level museum didn't seem to have handicap accessibility.
The first level introduces you to the insides and outs of a pig.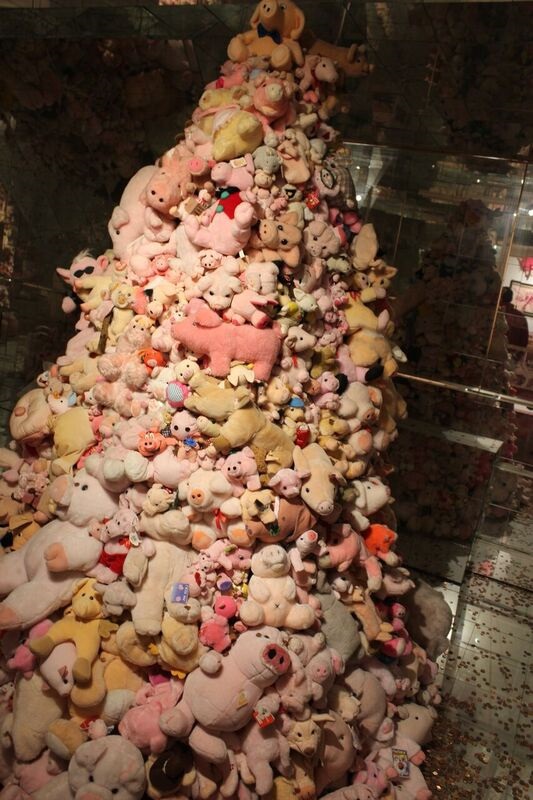 © Wendy Payne
The second level has piggy banks, stuffed pigs, pig stamps and much more.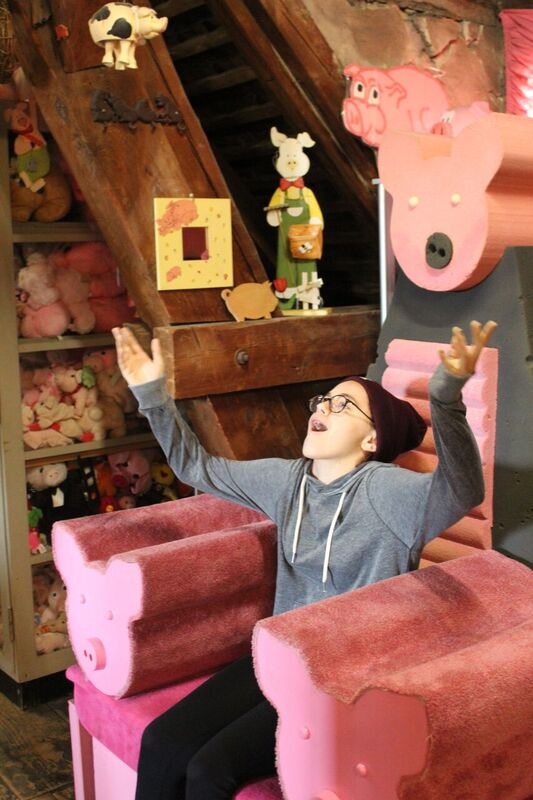 © Wendy Payne
My favorite exhibits were on the third level.  One was the Year of the Pig Calendar room, where you find your birthday and see what pig design has been chosen for your date. We also learned the Year of the Pig in Chinese culture identifies a person as sincere and pure.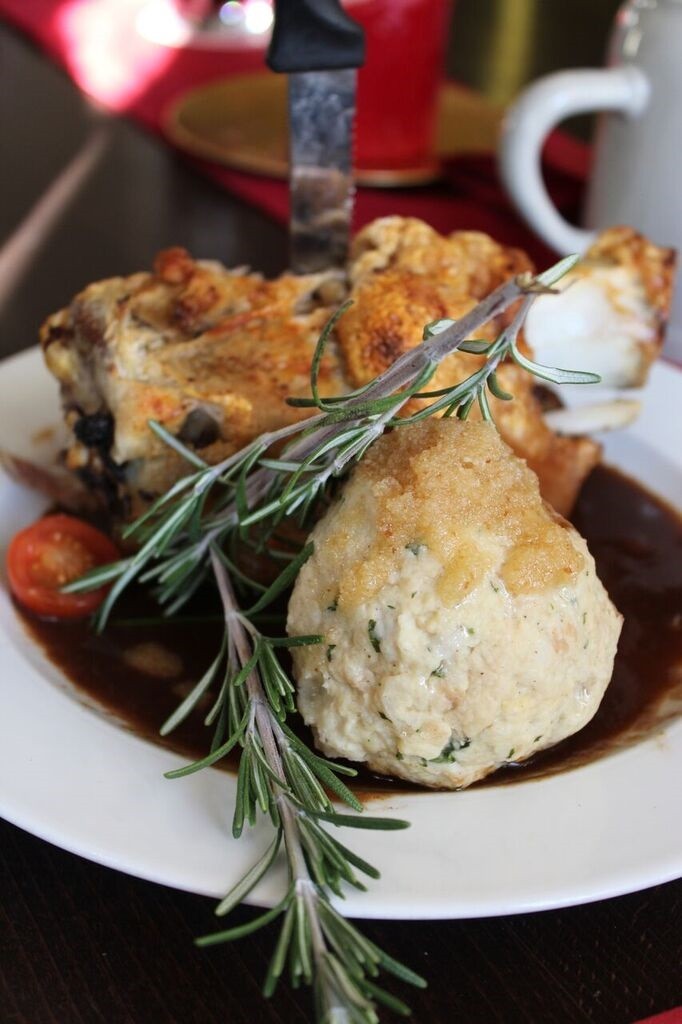 © Wendy Payne
After our visit to the museum, we had lunch at the Schlachthof. During the summer time, the Biergarten is open. With a typical Swabian menu, my family and I enjoyed a Haxen (pig knuckle) and Käsespätzle (cheese noodle) with grilled onions.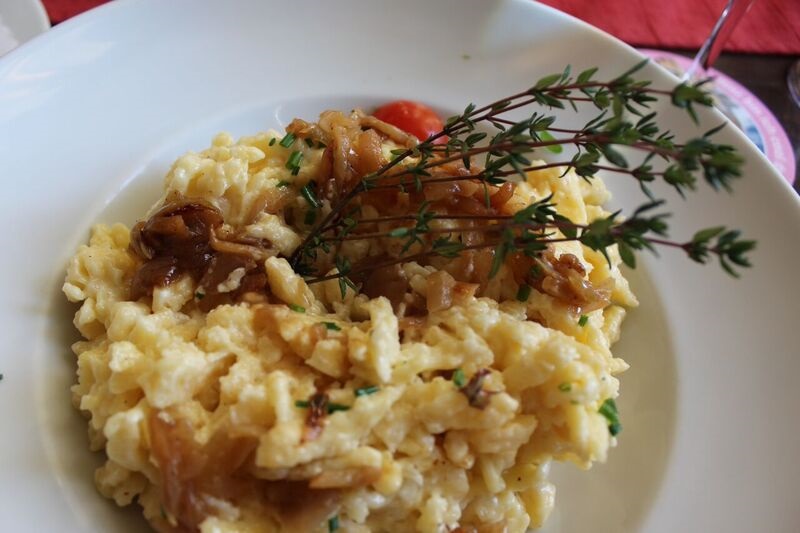 © Wendy Payne
Even though we were there on a Tuesday, it was still quite busy. I have a feeling this restaurant has a great reputation.
Mercedes-Benz Museum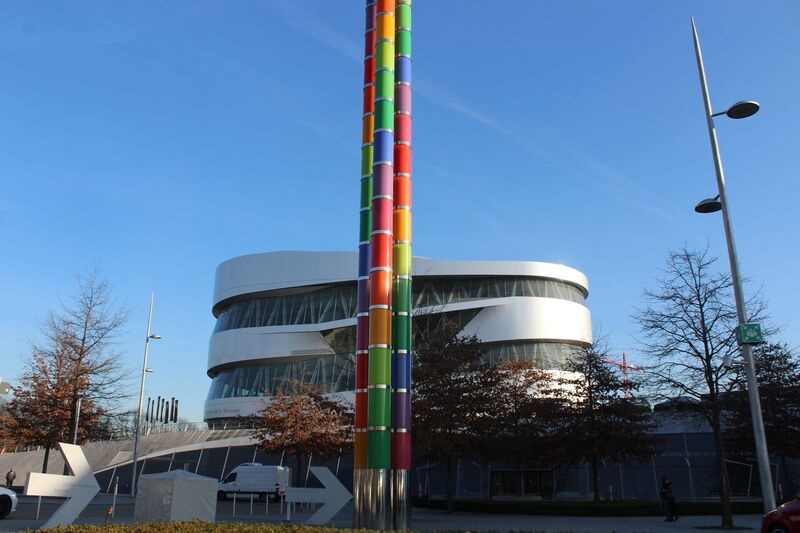 © Wendy Payne
It was really nice to hop in the car and cross the river to the Mercedes-Benz (MB) Museum after our trip to the Pig Museum. The M-B parking garage is quite large, including several parking spots for Smart cars, motorcycles and bikes. We parked on the first floor, which led us straight to the showroom and gift shop.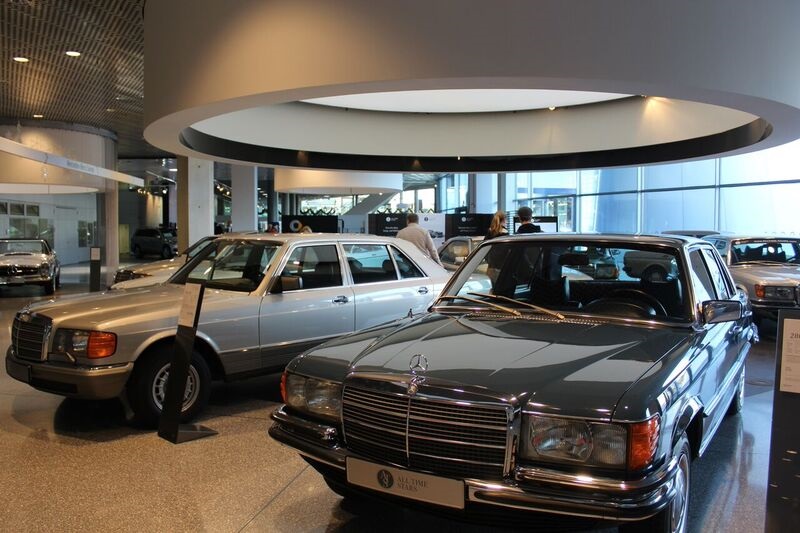 © Wendy Payne
On the day we went we had to wait over one hour in the long ticket line. Although I don't have firsthand pictures, I was able to find out more information to share.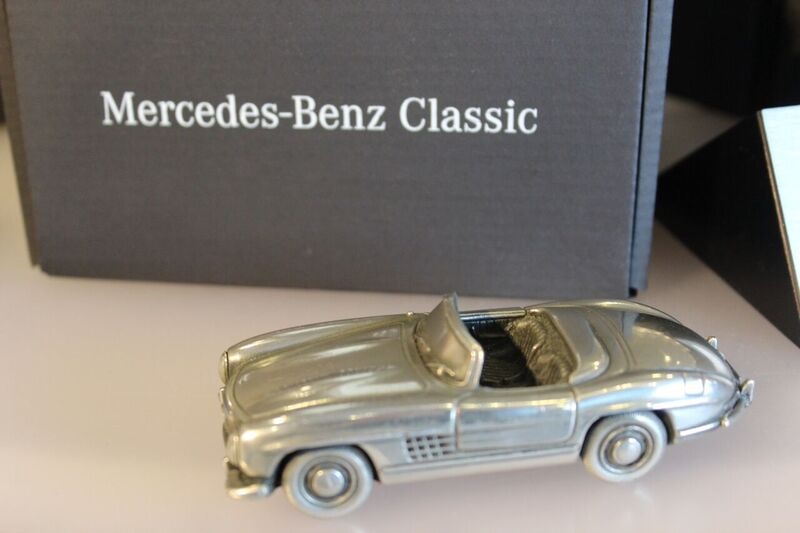 © Wendy Payne
In May 2016, the museum celebrated its 10th year with nine floors, over 160 vehicles and 1,500 exhibits that chronicle the automotive history. The museum is as sleek and luxurious as the cars they make.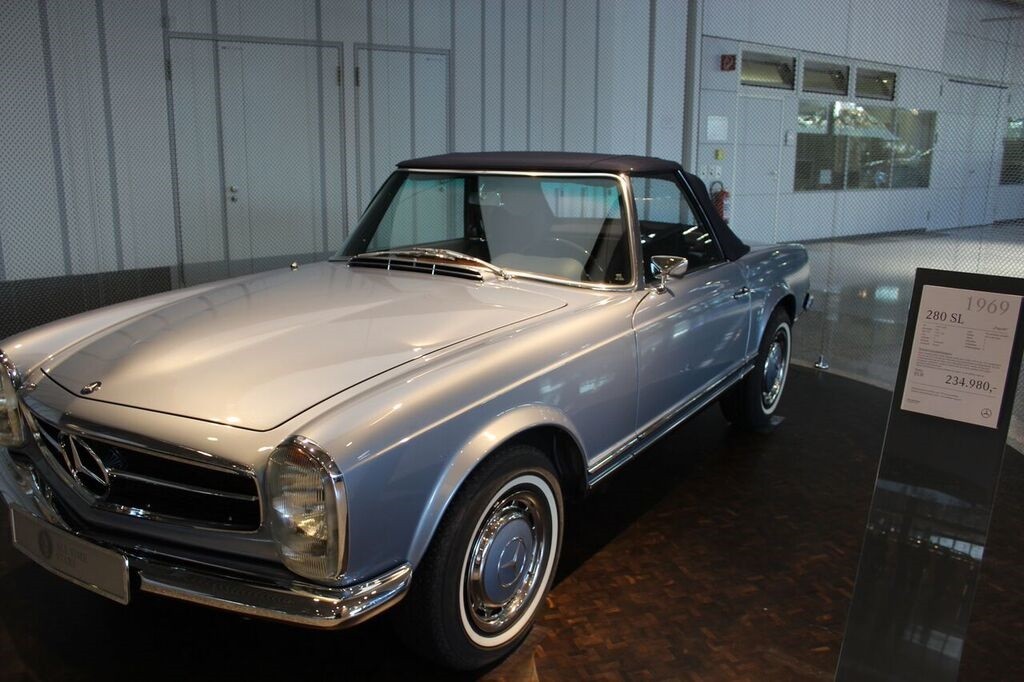 © Wendy Payne
Tickets can be bought online and children under 14 are free. English tours are available as well. We saw people from all over Europe here and the restaurant was very busy. The S-Bahn stops at Neckarpark  in which it's about a 1 km walk from the museum.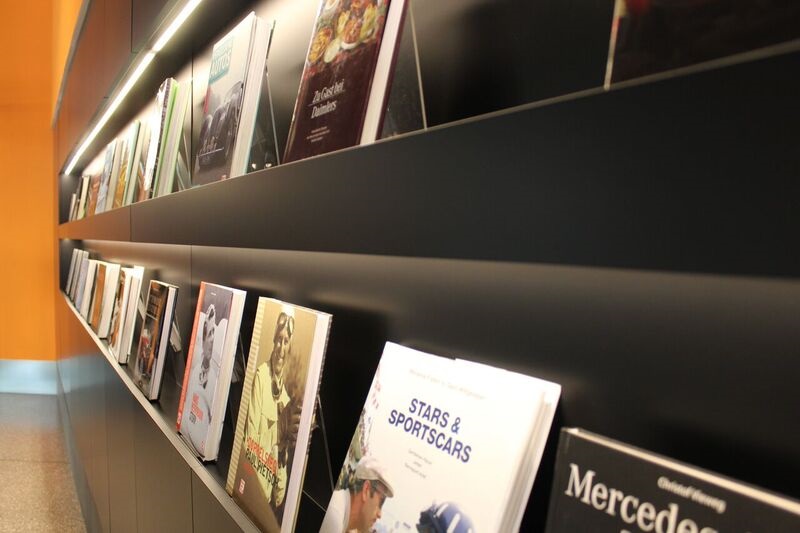 © Wendy Payne
If you'd like to make it an all day auto museum day, you should also consider adding a visit to the Porsche Museum. This museum is not too far from both Schweine and Mercedes-Benz Museums. Whether you make this a full day or break it up, these are some museums you won't want to miss if you're here in Stuttgart.
Opening Hours and Admission for Porsche Museum:
Tue-Sat from 9 a.m. – 6 p.m.
Adults: €8
Children up to 14 years: FREE
Author's Profile: Wendy Payne is a military spouse and lives with her family in Stuttgart, Germany. She is a freelance writer, blogger and photographer. She also enjoys gardening, hiking, yoga and sharing Europe with people.
Featured Image Photo Credit:  © Wendy Payne