Story and photos by Corinna Pongracz
Muffins are simply great. They're made quickly, there's tons of versions and kids just love them! The best thing is that muffins are so easy to make that they're almost made for baking with kids.
Usually, muffins are baked in special muffin or cupcake tins but how about putting a twist to it? Here's my attempt at wafer muffins. They're equally as easy to make as regular muffins but they're special and a hit at kid's birthday parties.
These wafer muffins are not only super yummy and great to look at, it's also a ton of fun to make and decorate them. You can just use your favorite muffin recipe for the dough, which we're going to put into little waffle cups using a frosting bag.
Because the wafer cups are pretty small, make sure you only fill them to a maximum of 2/3 of the cups. You can find the wafer cups at every well-assorted super market, they're usually near the ice cream or eggnog. I prefer the wafer cones with a chocolate rim, they're delicious and go well with fruity muffins.
When the wafer muffins have baked in your oven (circulating air, about 160°C) for about 10mins and cooled off, that's where the fun begins. Now you can decorate the muffins with a chocolate coating, sprinkles, sugar pearls and lots more. Your kid(s) can let their creativity run free with this!
A recipe for about 12 muffins will suffice for about 32 wafer muffins.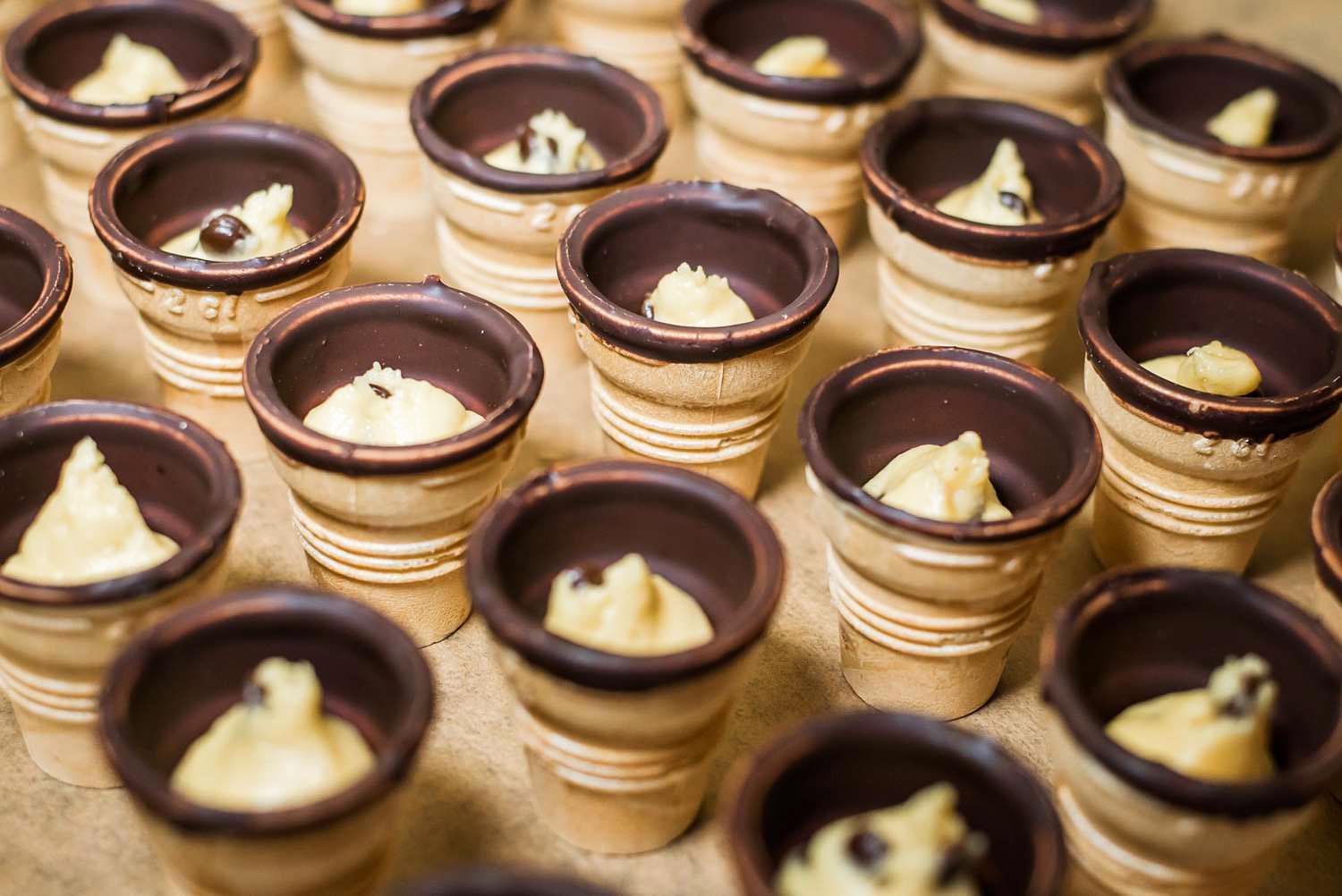 Corinna Pongracz Fotografie
We used a chocolate chip dough for the filling this time:
• 250g/8.8oz butter
• 220g/7.7oz flour
• 2 teaspoons of baking powder
• 80g/2.8oz sugar
• 1 pack of vanilla sugar
• 3 eggs
• 100g/3.5oz dark chocolate chips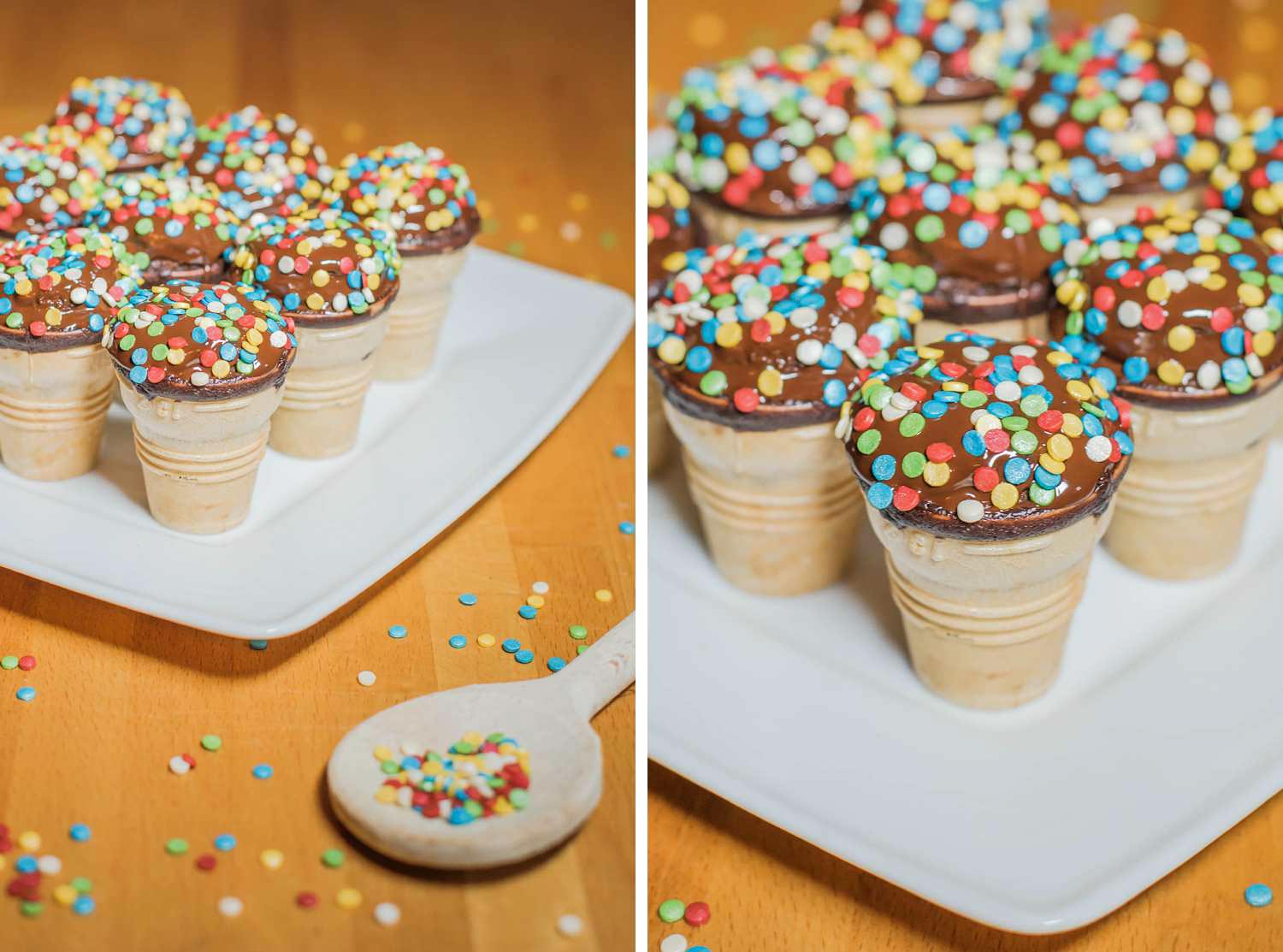 Corinna Pongracz Fotografie
Author's profile: Corinna is a graphic designer, photographer, wife and mom. Her blog knuffelknutscher.de includes fun, honest and creative posts about the wonderful, chaotic, and colorful life as a working mom as well as recipes and craft projects.