One of the greatest things about living in Germany is the easy accessibility to transportation between awesome places. Having lived all of my life in the states, travel from my hometown was not so simple. In fact, a 4-hour car ride still finds you inside the state of Georgia!
Now I feel as if I have so many exciting adventures that are just a short (and often times, cheap) plane, train or automobile ride away. This past weekend we hopped on an ICE train (high-speed train) from Kaiserslautern to Paris. Why? Well, because Jimmy Buffett was in concert there and we wanted to go! Simple as that.
Jimmy Buffet Concert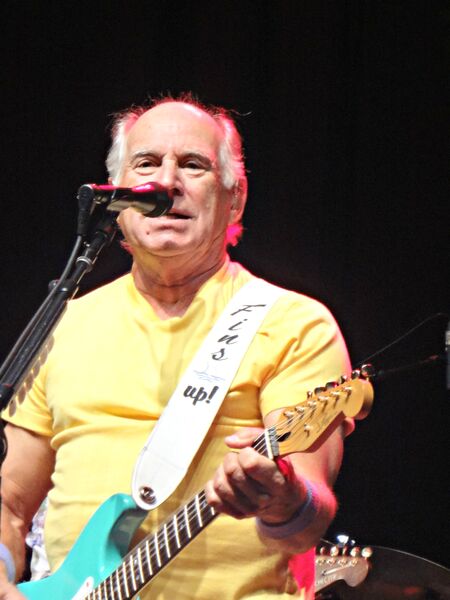 © Cheryl Koller
Now I won't brag here. Well maybe just a little bit. We went with a terrific group of friends and ended up getting front row at the concert.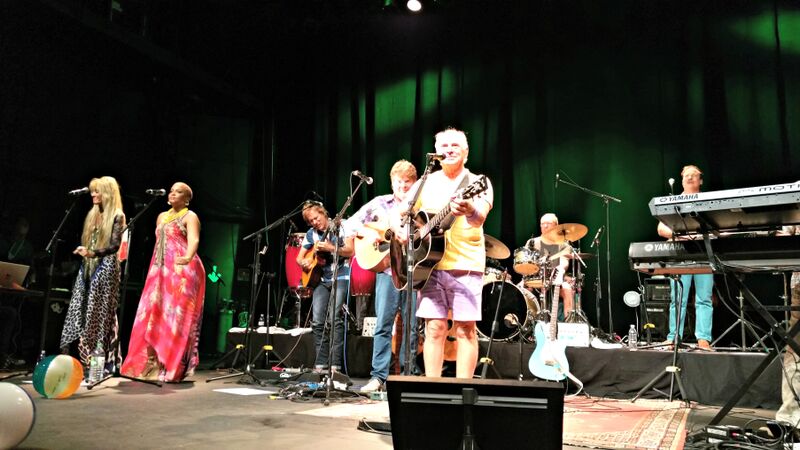 © Cheryl Koller
This was definitely a highlight of the trip. However, there was so much more!
Highlights of Paris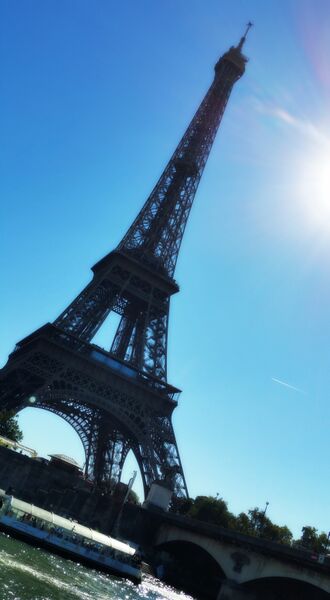 © Cheryl Koller
What is a highlight? It is seeing the Eiffel Tower from a river boat! Paris is really a beautiful city…lots of grand architecture and unusual art to see. Since this was a quick trip, we decided to do the touristy thing and get "hop-on, hop-off" passes for the double decker city bus tour.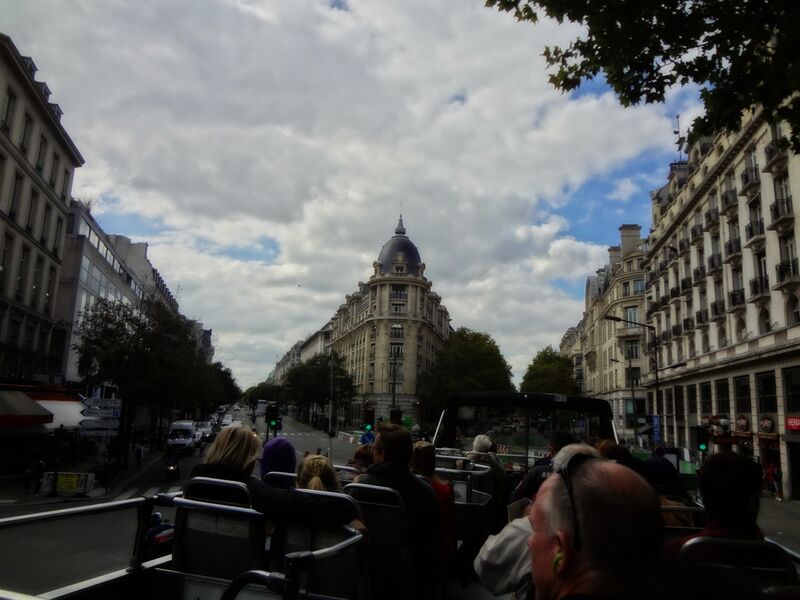 © Cheryl Koller
We were able to see pretty much all of the main attractions like the Eiffel Tower, Notre Dame Cathedral, and The Louvre Museum just by simply riding the bus and "hopping off" when we got to our destinations.
Arc de Carrousel, just outside The Louvre, is one of the famous three arches in Paris.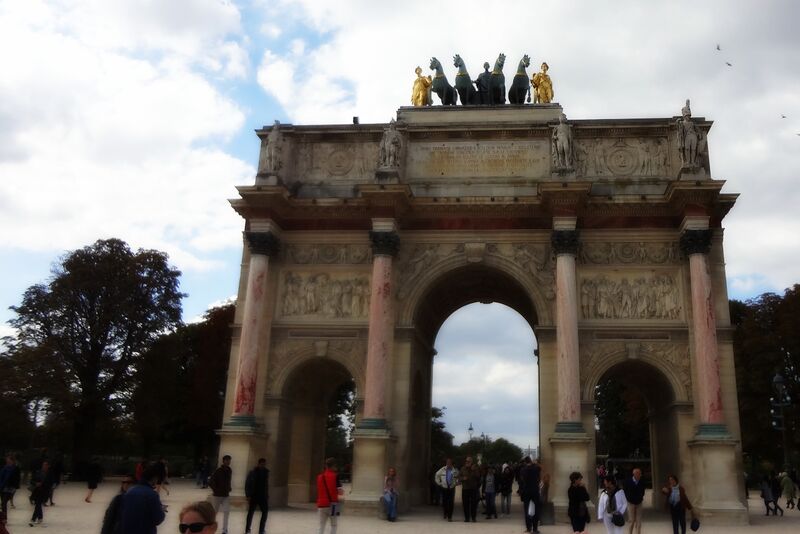 © Cheryl Koller
It was commissioned by Napoleon in 1806 to commemorate his Austrian victories and honor his Grande Armee.
The Louvre is definitely worth visiting, but this was our second trip to Paris and we toured the museum on our first trip. This is where you will find Leonardo da Vinci's famous Mona Lisa.
In between bus rides, we toured by rickshaw and by river boat.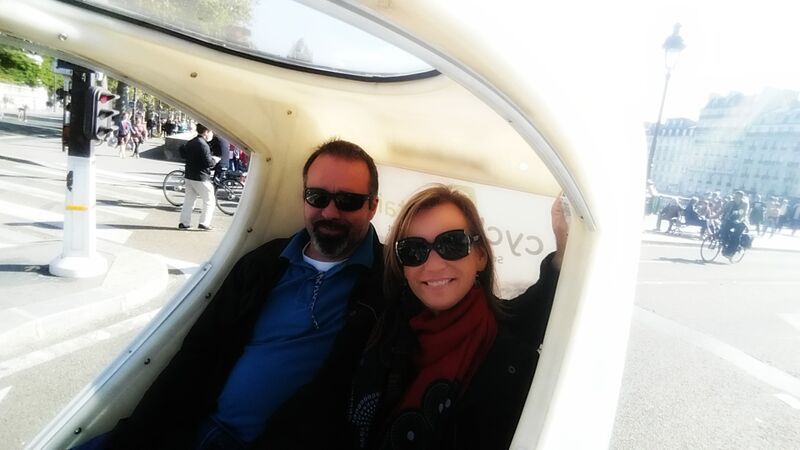 © Cheryl Koller
We stopped to have a long lunch at where else? Hard Rock Cafe of Paris, of course!
We even ran across an interesting sight in one of Paris' main streets. At first we thought it was a peaceful demonstration of some sort, but it ends up that street yoga is popular on Sundays in Paris. Who knew?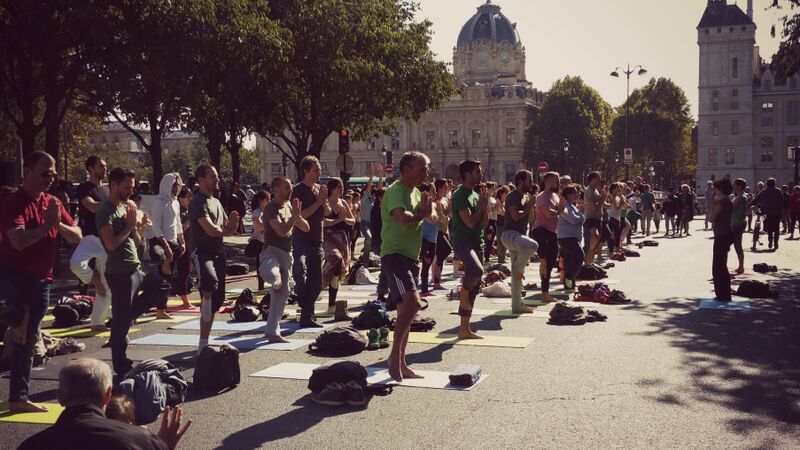 © Cheryl Koller
One of our favorite architectural sights is the breathtaking Notre Dame Cathedral. Inside and out, it is just stunning. There is no cost to tour the cathedral but there is a charge to go up into the towers. The charge is minimal (15 €, I believe) but the long line and 2 hour wait detoured us from even attempting to climb.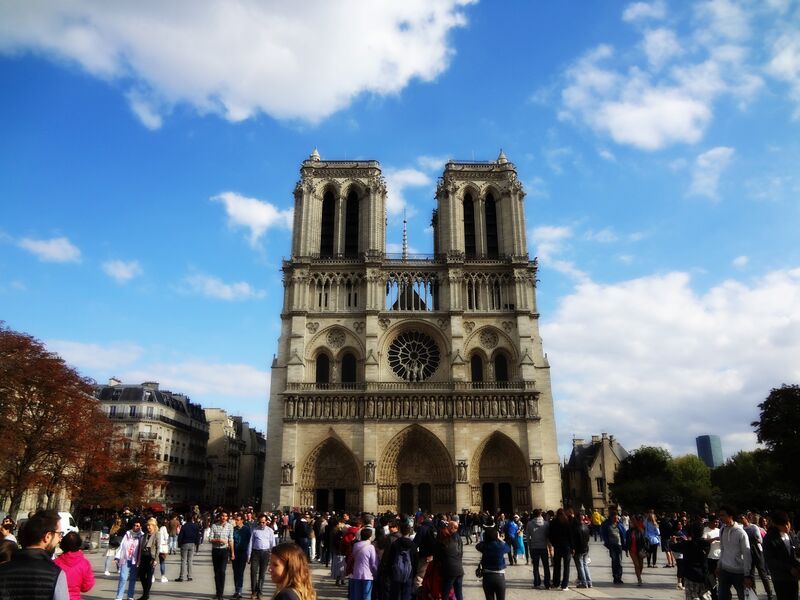 © Cheryl Koller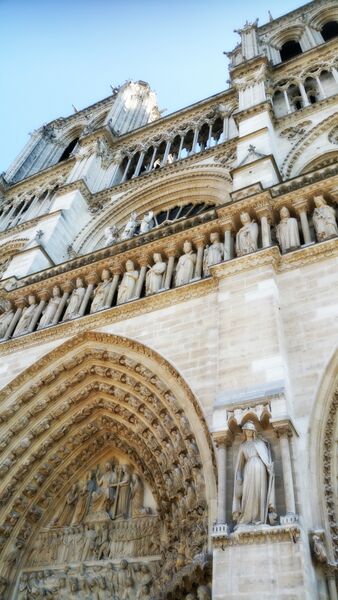 © Cheryl Koller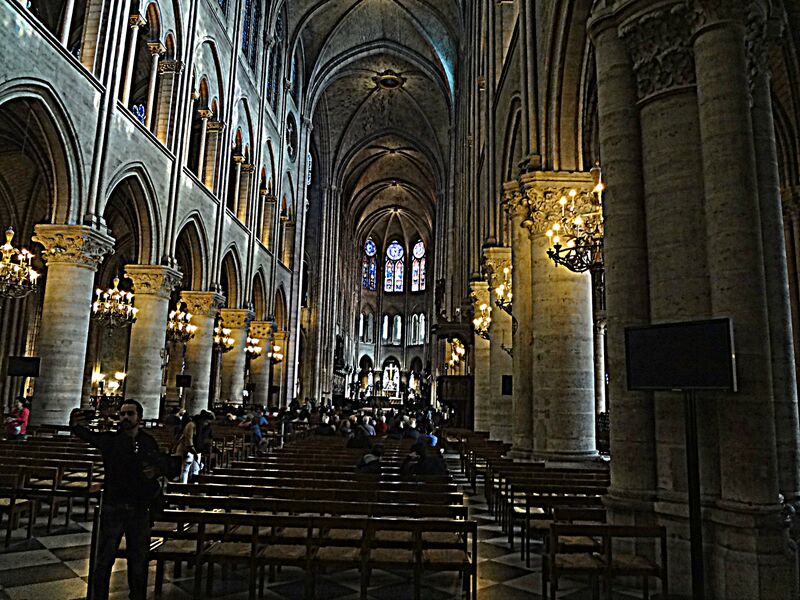 © Cheryl Koller
Paris by night is another great adventure. Romantic walks, twinkling lights and perhaps a glass of wine or two will make you feel like you are living in a fantasy.
Arc de Triomphe de l'etoile, also commissioned by Napoleon, is the most famous of the Arches. The inside walls of the monument lists the names of 558 French Generals with the names of those who died in battle and the Tomb of the Unknown Soldier from World War I rests beneath the arc.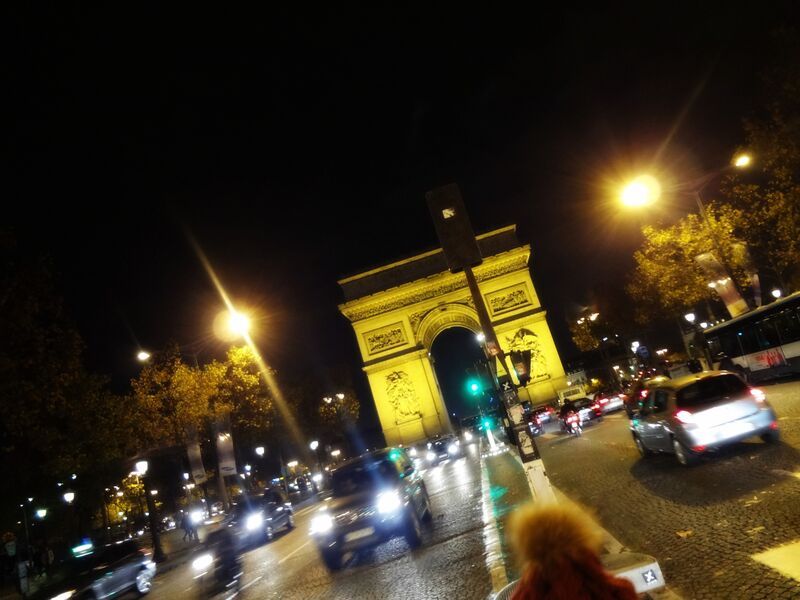 © Cheryl Koller
RECOMMENDATIONS FOR A QUICK WEEKEND IN PARIS
You can book train tickets in advance for the ICE train with RTT. It's very simple and only takes a few minutes. The longer lead-time you have, the better as the tickets are cheaper at about 1 month out. Our round trip tickets were 240 € for two people.
Although we usually use Booking.com or Airbnb.com for our accommodations, we were traveling with a large group so we stayed at a lovely hotel just minutes from most of the attractions. Our rooms were $100 per night.
The Metro system is easy enough once you figure out the language and which direction you want to travel. Tickets are comparable with Germany's regional train system at about 2 € per person. It's a good idea to have a list of the things you want to see and map those out the night before so you do not spend unnecessary funds and precious time staring at a map in the train station.
The city tour buses (aka "hop-on, hop-off" buses) are extremely easy to use. A 2-day pass is around 36 € per person. You can remain on the bus and tour the entire city or just get on and off as you please to tour by walking. The bus does have headsets and an English language selection to keep you informed and give you some history.
The riverboat tours are a nice, quick way to tour the city from a different perspective. We took a 1-hour cruise that went by the Eiffel Tower, The Louvre, and the Notre Dame Cathedral. Tickets were 12.50 € per person. There are also longer tours and dinner cruises available as well as a day pass to board the boats and use them as a taxi.
There are bicycles for rent in the streets and rickshaws waiting on every corner to take you wherever you would like to go. We took a rickshaw from Notre Dame to the Metro because we were tired and needed a break from walking. A 10-minute ride for two people was 15 €.
Last, but not least…take a walk! The streets of Paris are alive all day with activity and if the weather permits, you can stroll leisurely and see many of the sights by foot. You can always use one of the other transportation options if you run into bad weather or just need a break.
FOOD AND OTHER NECESSITIES
Food can get quite expensive in Paris so be prepared as that might likely be your biggest expense. A simple burger and beer can be close to 30 €! Save yourself some money and pack a cooler with snacks and your drink of choice. If you are lucky enough to get to Paris on a mild day, you can have a picnic near one of the main attractions. Then splurge on a crepe.
There are also plenty of grocery and souvenir shops conveniently located along the streets to get a snack and drink if you just aren't hungry enough for that big meal.
Do your research before you leave home. Most of the main attractions have a website and the ability to book your tickets online. This is how we booked our Eiffel Tower and Louvre tickets on our first trip.
Most of all…relax and enjoy the beauty of being in Paris. Bonjour!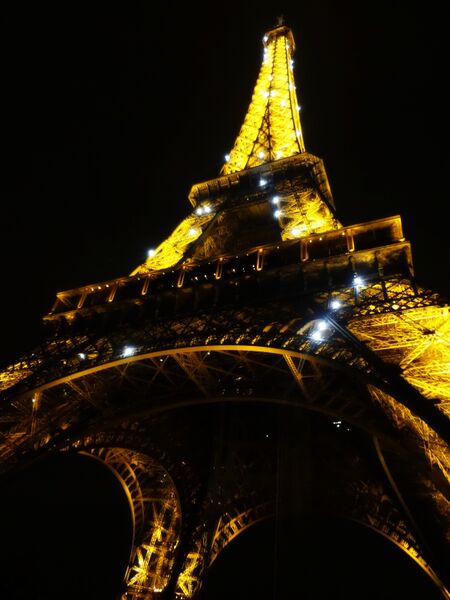 © Cheryl Koller
Author's Profile: Cheryl Koller is a native of Georgia. She is a DOD spouse, mom of 4 daughters (2 adults and 2 teens), thrill-seeker, avid traveler, and lover of food and wine. She is a self-proclaimed Freedom-Preneur and Blogger currently living in Ramstein with her family.
Featured Image Photo Credit: © Cheryl Koller