Story by Ronnie Juhans
Eco adventures are the combination of adventurous activities with environmentally responsible awareness. Destinations and activities vary widely and can be anything from floating on a raging river in South Africa to soaring through the tree canopy in the Ozarks! One thing all eco adventures have in common is the goal of appreciating and enjoying natural beauty with minimal physical impact to the area.
There are hundreds of packages offered for destinations all over the world with a lot of traveling, and very steep price tags. However, being an eco adventurer is very easy to do on your own without wasting the green things in our wallet.
Spending years as a backpacker taught me a lot about saving money on gas, wear and tear on my car, decreasing pollution and avoiding the stress of chaos on the roads during peak seasons.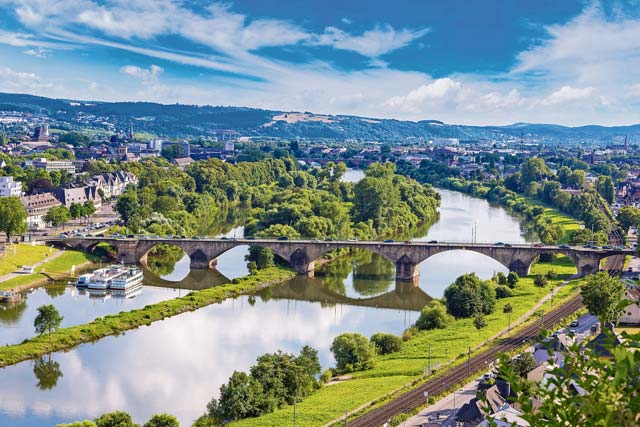 S-F / Shutterstock.com
German public transportation is an amazing way to go hiking, biking, climbing and more. The German rail system Deutsche Bahn (DB) has cars that allow bikes, enough room for your equipment, and provide a variety of options for one-day or weekend adventures.
There are countless adventures that begin at or near the train stops, and also have connecting transportation such as shuttle buses, trollies, etc. to get you back and forth.
One of my favorite eco adventures is taking the train to the Mosel River with my bike and spending three days riding from Trier to Koblenz. This 126-km ride is amazing and can be a bit rough to do in one day if you have spent the winter indoors and are not prepared. The most prominent villages along the route are Bernkastel-Kues, Traben-Trarbach, and Cochem. However, most of my best rest stops were in the tiny villages that you can ride through in only a couple of minutes.
This adventure is full of opportunities such as pitching a small tent at one of the many campgrounds or a bike and bed so that you can spend a day exploring the villages, as well as the biking and hiking trails through the vineyards overlooking the Mosel River valley.
Elena Klippert / Shutterstock.com
If you fancy water sports many of the villages offer canoe and kayak rental with endpoints that have return public transportation back to your starting point.
There is no need to weigh yourself down with too many supplies as there are ample stores, markets, wineries, restaurants and bistros along the route to get what you need for every stop. Do keep in mind that plastic is not accepted everywhere and you should have some euro cash on hand, and an EC card, or ATM card, which you can use at local banks.
From spring to late fall you will come upon banners along the ride promoting village festivals. I highly suggest stopping to check one out. Over the years I've ended up staying in a small village way too long because of a local fest that lasted until every beer keg and wine bottle was empty, every wurst and steak was eaten, and fun was had until the rise of the sun.
If you become too tired and weary along the route, you can cheat a bit and give yourself a break by boarding one of the inexpensive cruise ships with your bike and gear. They offer the best Riesling wines and local food specialties so that you can sit back and enjoy the views of the steep vineyards, half-timbered houses, and castles along the route.
Reaching Koblenz at the Deutsches Eck, where the Mosel joins the Rhein, was an incredible end to this eco adventure. The water where the rivers intersect change from green to blue and the city of Koblenz is a must visit while in Germany. Be sure to cross the river to visit Ehrenbreitstein Fortress.
After an overnight stay in Koblenz with an amazing breakfast or a traditional afternoon cake and coffee continue the journey via train back to Kaiserslautern which takes approximately 1.2 hours. Connections to local areas like Ramstein, Landstuhl, and Kusel run frequently and can be found on the DB site at https://www.bahn.com/en/view/index.shtml
For more information, please visit
https://www.mosel.de/startseite/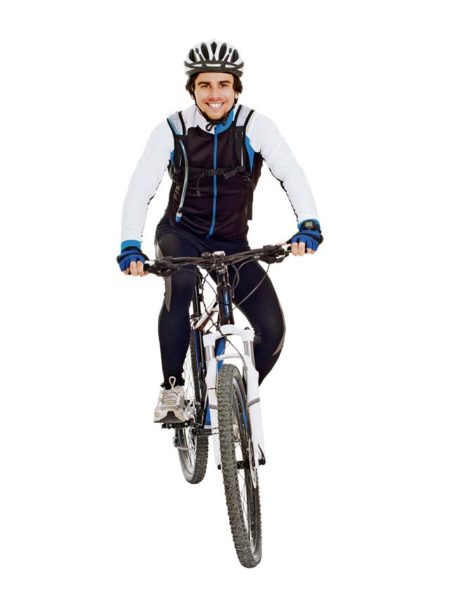 Aaron Amat / shutterstock.com
Do
research your route and public transportation options
plan ahead and make reservations
pack lightly, only what you need for 1 day at a time
have a first aid kit, phone and ability to contact EMS
have all-weather clothing, and euro cash for expenses
Don't
expect that everyone speaks English
expect that plastic for payment will be accepted everywhere
disrespect your surroundings by leaving your trash
disregard quiet hours. The only exception is during festivals that go way beyond the 10 p.m. hour rule