Mal-Werk is as fun as it is colorful! You can get your artistic juices flowing at this delightful café! Here you will choose and paint your own ceramic, and then receive a fully functional new addition for your cupboard. At this colorful cafe you can have a cozy and creative day with your friends and family with stencils, sponges, stamps, brushes and a rainbow of paint colors.
How it Works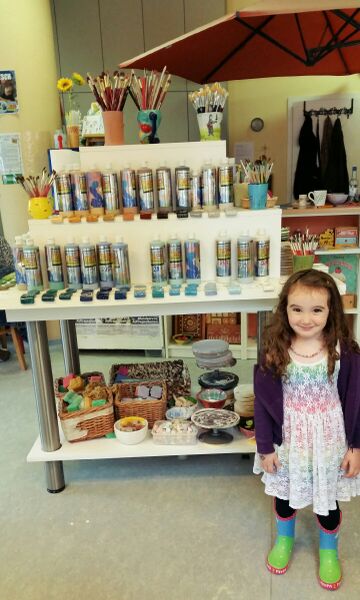 © Gemma
After selecting the ceramic of your choice, you then pick out your colors and squirt them onto your pallet. Ceramics come in different sizes and prices and paints are located at a self-service island.
Painting was so much fun! It took me back to the all the fun I had in my school art class. We originally came to Mal-Werk for the kids to have fun and make gifts for family members, but we adults were really into to as well!
© Gemma
The café has a small play area for children, which is a great place for them to take a break if sitting too long. I also enjoyed a delicious and much needed coffee while making a one of a kind bowl.
After obsessing over every nook and cranny to ultimate painting perfection (okay that is just what I do), you then show and pay for your items. Your ceramics are left and worked on for three days. Mal-Werk will then cover your art in glaze, bake it in the kiln for one day then cooled down for another day. You will be informed when your masterpiece(s) can be picked up!
In the kiln is where the colors come alive!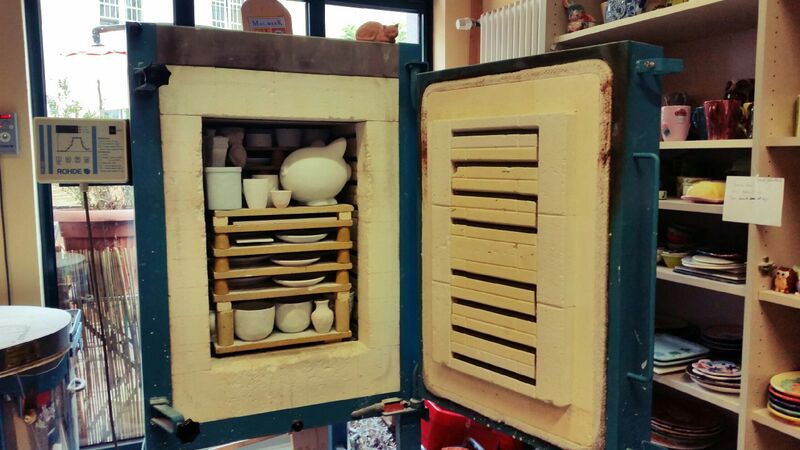 © Gemma
There is a huge difference of the colors that you paint with and how they look after baked. The finished product can be used in your kitchen and it is dishwasher safe.
My Items After Painting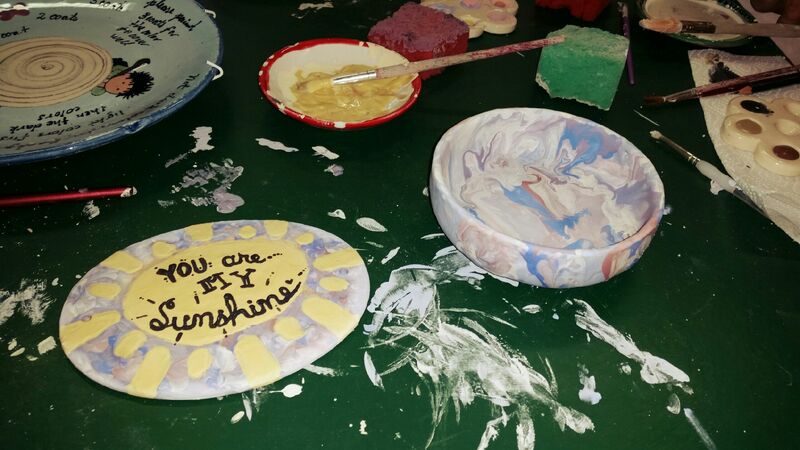 © Gemma
After the time in the kiln, the ceramic come out colorful and glossy!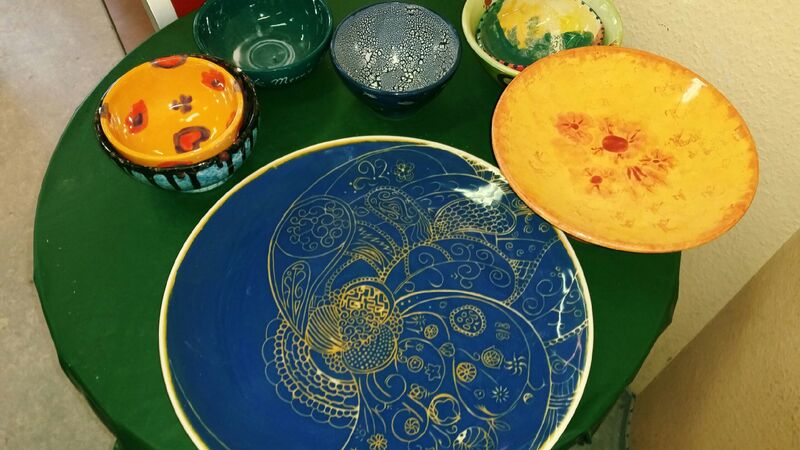 © Gemma
Painting Tips
On the tables instructions and tips are provided on a big plate. An example of this is that it's best to cover the whole piece with a light color and then draw with dark colors. Also after learning that applying three layers of paint enhances vibrancy, I made sure to apply this technique.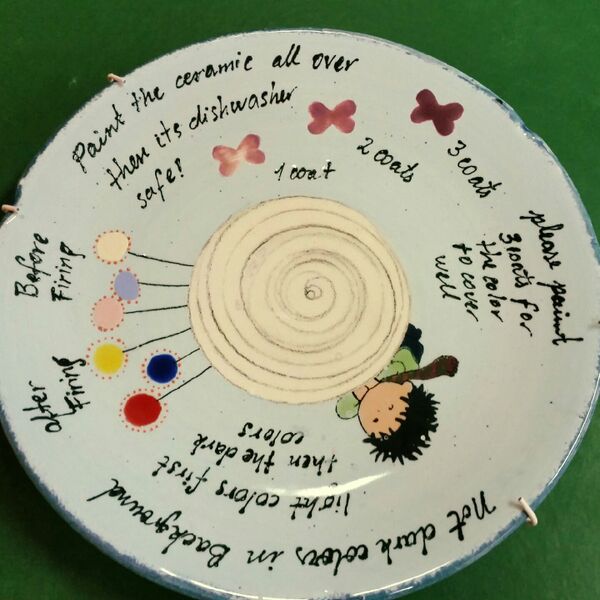 © Gemma
Gift Ideas
It doesn't get more personalized than to make Grandma and Grandpa his or her very own ceramic gift from Germany! Your loved ones will know that you thought of them with every brush stroke.
Make a Day of It!
Remember you can bring in drinks and snacks! I plan to get some friends together around the holidays and paint ornaments while drinking Gluhwein (mulled wine) and eating holiday cookies. How cozy! Also are you thinking about having a romantic date night? Perhaps a couple that paints together, stays together!?
Birthday Parties
You can book a children's birthday party for 11 Euro per child. There is a wall of items just for children birthday parties. A ceramic is a fabulous alternative 'goodie bag' item to take home!
General Information
Mal-Werk address is:
Weißliliengasse 10
55116 Mainz
Parking: Karstadt Parkhaus
Mainz is just under a 30 minutes drive south of Wiesbaden.
This creative café is open Monday to Sunday from 10 a.m. to 6:30 p.m. and closes on Friday at 8:30 p.m.
To avoid disappointment, call for to make a reservation at +49 (0) 6131 14 33 966. Enjoy and happy painting! (Bring wine!)
Author's Profile: Gemma is a mom, a veteran and an Army civilian living in Wiesbaden, Germany. With New Jersey roots, she is enjoying her extended European vacation.
Featured Image Photo Credit: © Gemma