The terms holiday, vacation, travel excite most of us. It has special significance – a wonderful sabbatical from the daily routine. A vacation can be anything from a sojourn to a seaside retreat, trekking up icy mountains, hiking across a desert or simply fishing by the river.
Vacations are no longer a privilege of the wealthy. However, the most luxurious and extravagant places around the world will burn a big hole in the pocket, but its fun to daydream. Check out five such places that we discovered in the USA.
Alaska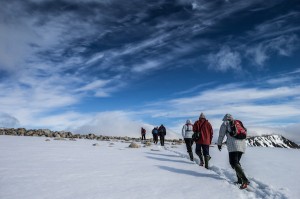 Alaska offers a truly amazing experience in terms of untouched, shimmering ice capped mountains, trekking and walking trails, pure sparkling glaciers which fall and rise to amazing depths and heights, offering a rare chance to indulge is many sports activities; both adrenaline and non-adrenaline driven. While mountain climbing, kayaking, skiing belongs to the former category, fishing and wildlife watching offers the latter.
Another tourist attraction of Alaska which is synonymous with thrill is the Katmai National Park, the bastion of the bears. This pure and vestal state of U.S offers five star accommodation, magnificent resorts and self contained luxurious fishing lodges. The mantra here is simple; money can buy some unforgettable moments which include helicopter supported sports, hiking and skiing.
Alyeska Resort is one such plush place, spread across 1000 acres of sprawling landscape, covering steep slopes, a boon for skiers. It offers super deluxe rooms that are large enough to make you feel a part of nature.
Alaska is also for those people who love ocean trips. It is one of the world's best destinations for luxury cruises. Its pristine beaches are a treat to eyes and a great way to laze around.
Miami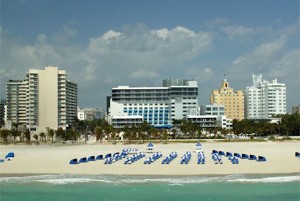 Miami is the playground of the rich and the famous, not to mention a stronghold of media, art, finance and a gamut of international trade.
Miami is synonymous with luxury and wealth. It welcomes tourists who have the flair and the money to indulge in high quality lifestyle. Flaunt your well toned body on its unspoiled beaches, especially South Beach, the abode of models, actors, artists and the of course casanovas. It is the place where you see, mix and chat with who's who of entertainment world. Boutique hotels, designer and themed restaurants offer super luxurious shelter and food. If you have deep pockets then this is the place for you.
The Ritz-Carlton and South Beach Hotel are few examples of world-class accommodation. They are chic, classy and exclusive, and they provide a chance to brush shoulders with the people who matter. These hotels offer stunning beach and oceanfront view from every room. Personalized service is yet another element which takes hospitality and human pampering to the next level.
Some of the other attractions of Miami are exclusive and branded shopping, mesmerizing restaurants and an unforgettable nightlife.
Hawaii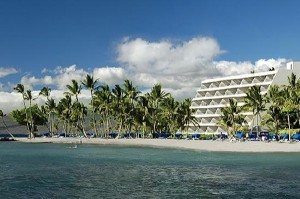 The fiftieth U.S state and the only one made up of islands, prominent among them are Hawaii, Maui, Kauai and Lana. However, the big island Hawaii takes away all the glory from its other brothers and sisters because of its sheer size. While Maui is called The Valley Isle, a picturesque get away destination for large groups and families, Kauai is reserved for romance and lovers.
Hawaii is an ever evolving landscape, due to the active volcano, Kilauea which adds new terrain regularly. It also boasts rain-forests, beaches and dry land amidst the mountains.
Hawaii is littered with luxurious hotels and resorts, private gateways and beach-side opulent bungalows. If you have extravagant tastes this is the place to indulge them. The lodging is swanky, sophisticated and the view stunning; from snow capped mountains to oceanfront. For people who dislike ocean, the enchanting Olympic size pool offers a perfect alternative.
The Grand Wail-ea, The Royal Hawaiian and Turtle Bay Resort are some of the luxurious accommodations available here.
Los Angeles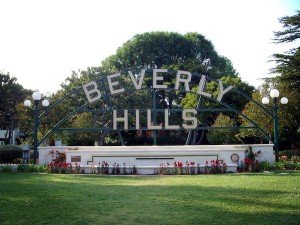 If there was a prize for the most enchanting, mystical, romantic place in the world, Los Angeles would own that distinction without any competition. This urban city boasts art, artists, lifestyle and an array of cultures, blending together beautifully to create a cultural vibe like no other.
Another prominent attraction is its vast coastline and the mountain ranges that hover in the horizon. Luxury hotels rule this metropolis with their grandeur and princely comforts. Ritz-Carlton and J.W. Marriott are some of those that offer decadent break.
Beverly Hills is another spot with a vibe of its own and boasts a collection of a high-end boutique hotels, which cater to the needs of vacationers and business-people alike. So, the next time you want to experience fine lifestyle, check out the entertainment capital which is also synonymous with Hollywood.
Las Vegas, Nevada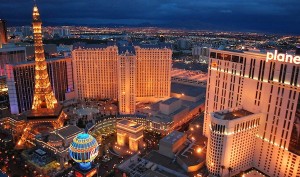 Las Vegas is the most happening place in terms of entertainment options although it is famous mainly for its casinos, night life and grand hotels. This is one city which never shuts it eyes.
The place is not for the faint-hearted. There are temptations at every corner. Roulette and card tables, slot machines, themed restaurants, bars and an assortment of attractions that will set you back financially, and quickly if you are not careful.
Apart from these hooks, a vacationer can take a stroll down the promenades; enjoy the lighting and razzamataz which literally engulf the entire city. There are amazing replicas of several world famous natural and man-made structures, such as the Sphinx of Egypt and the Eiffel Tower, adorning the entrances of several hotels along the strip.
The Hugh Hefner Sky Villa, a two-storey luxury suite is one such accommodation designed to thrill even the most discerning vacationer. The Sky Villa offers a million dollar view of the Las Vegas strip through its suspended Jacuzzi pool. Although the villa has few rooms, it suitably compensates if you plan on hosting a grand party; accommodating more than 200 people. And the rate! Well, $34,000 per night. Are you game?
Author Profile:
Alecia Gilbert
is a writer for 
ClassicAdventuresRV.com
, expertise in Renting Motorhome dedicated to helping people get the best RV rentals and Motorhome. She loves to blog and Travel across the world in search of new places, people and culture.