One of the many amazing aspects about visiting Italy is their incredible drool worthy cuisine. When crossing into Italy for vacation, you can also check your diet at the door. Carbs, dairy and sugar are your new BFF's. Then when returning, you are left with only sweet memories of cannolis and stained droplets of marinara sauce on your shirt from nights before. However, Celpro the Italian Supermarket in Mainz-Kastel is a gateway to delicious Italian food which allows us to now enjoy Italian treats in the comforts of our own kitchens! Magnifico!
What is Inside?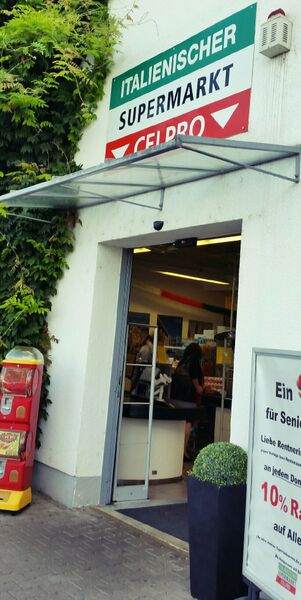 © Gemma
When walking in, there are carts available that use a Euro coin to unlock them. I always get stuck in the first aisle by looking at and selecting all of the different drinks. Not being a fan of regular soda, I really love the sparkling water with juices like lime, pomelo and pineapple that are not commonly found in other stores in Germany.
Pasta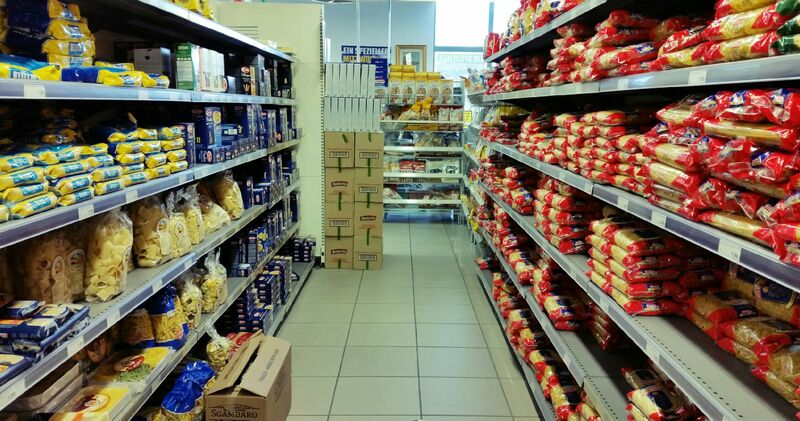 © Gemma
The next spot in the store surely not to miss is the pasta section. There they have many shapes of pasta that you can rarely find and perhaps didn't even know that they existed. Orecchiette anyone?!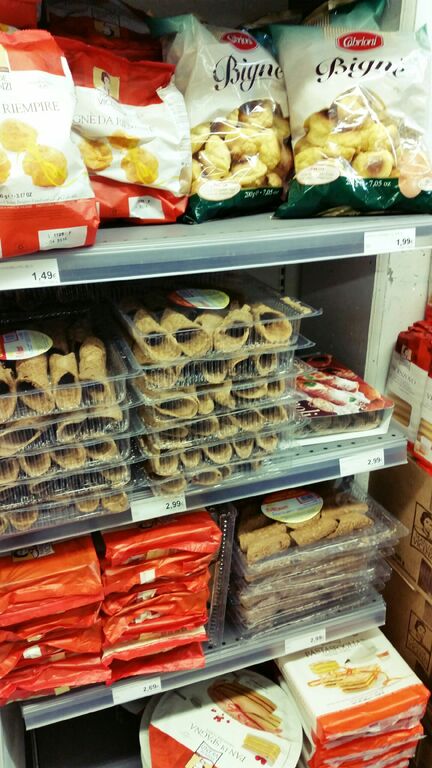 © Gemma
If you want to be a hit at the next party you host or the next potluck you attend, you can make scrumptious cannolis for dessert. You can pick up the shells here! Below is a recipe for the filling.
Cannoli Filling Recipe with Ricotta
Ingredients
1 pound ricotta cheese
1/4 cup cornstarch
1 1/3 cups whole milk
1/2 cups powdered sugar
1/2 tsp almond extract
1/2 tsp vanilla extract
1/4 tsp cinnamon
Procedure
1. In a bowl, slowly whisk 1 cup of the milk into the cornstarch until it becomes smooth.
2. Let sit about 20 minutes.
3. Put mixture into saucepan and add the remaining milk and sugar to the milk-starch.
4. Stir over a low heat until it is thick and smooth. Remove from heat.
5. Stir in the almond and vanilla extracts.
6. Place a piece of plastic wrap on the surface of the filling to avoid "skin".
7. Wait for mixture to come to room temperature.
8. AFTER the mixture is at room temperature – THEN add the ricotta cheese and cinnamon to the cornstarch.
9. Pipe the filling into cannoli shells.
Olives, Peppers and Oils
Another impressive section is the olives, peppers and olive oils. You could make a very impressive antipasti dish for a party with all of these choices. The store also offers cold buffet platters to accompany the delicious oil you need for your bread! Everyday Celpro bakes fresh Italian bread in the back of the store in which the smell is incredible!
Cheese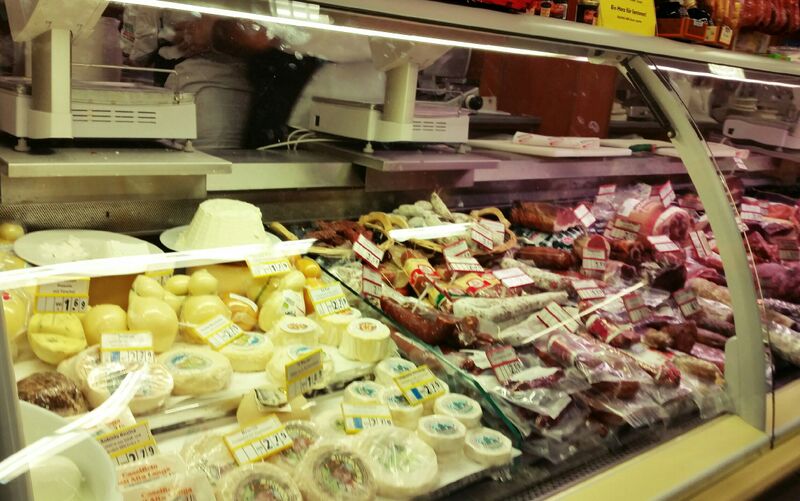 © Gemma
Also in the back you will find a full deli with meats and cheese. Every Wednesday the store brings in special buffalo milk mozzarella from Campania.
Wines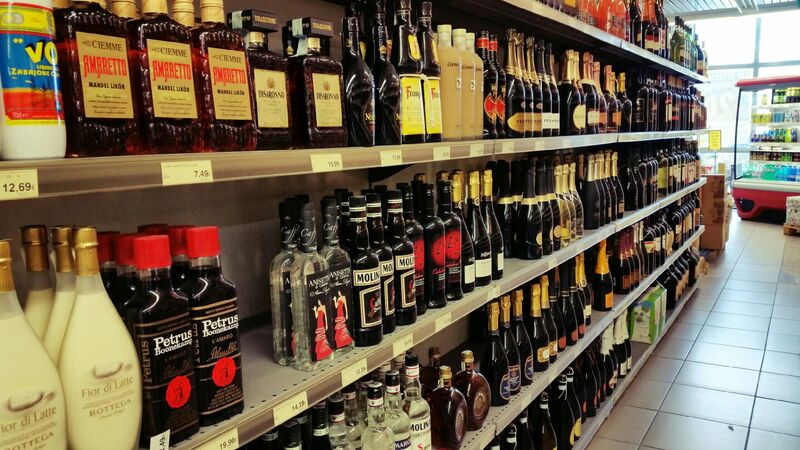 © Gemma
Celpro has a great selection of Italian wines! Do I need to say more? Saluti!!
Store Discount
The last Wednesday might be a great day to stock up! Celpro has a 20% sale on the entire store on this day. A nice factor, too, is that you can use your credit card at the register.
Author's Profile: Gemma is a mom, a veteran and an Army civilian living in Wiesbaden, Germany. With New Jersey roots, she is enjoying her extended European vacation.
Featured Image Photo Credit: © Tupungato / shutterstock.com