We call it Garmisch but locals call it Ga-Pa or Garmisch-Partenkirchen. If you are familiar with this part of Bavaria and have visited numerous of times, we hope this blog helps you discover some of the other "hidden" treasures. With the help of fellow blogger and friend Kelly Lauer, we hope to introduce you to parts of Ga-Pa you may have yet to discover. You may find yourselves going there several times during your tour as this area is a favorite with visiting family and friends. However, here are a few "off-grid" places you may want to try on your own.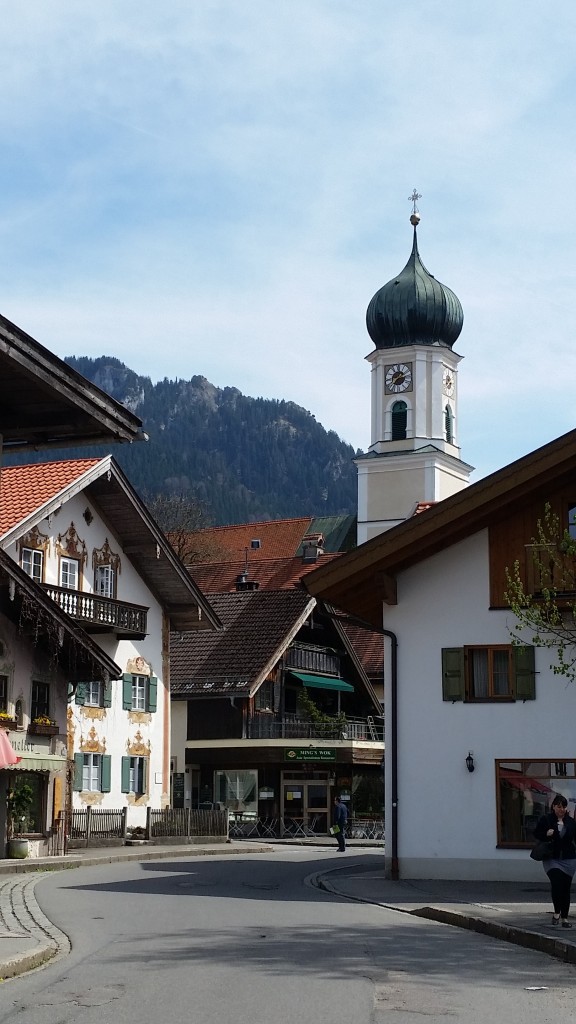 © Wendy Payne
Oh! Oberammergau!
The adorable town of Oberammergau (just outside of Garmisch) has a plethora of activities for you to try. Their very friendly (and English speaking) tourism office is easy to find right on the main street and offers many options to experience. Mostly known for their handmade wood carvings and ornaments, there are two Käthe Wohlfahrts (a Christmas decoration store) in this town, one specifically a "ChristKringleMarkt."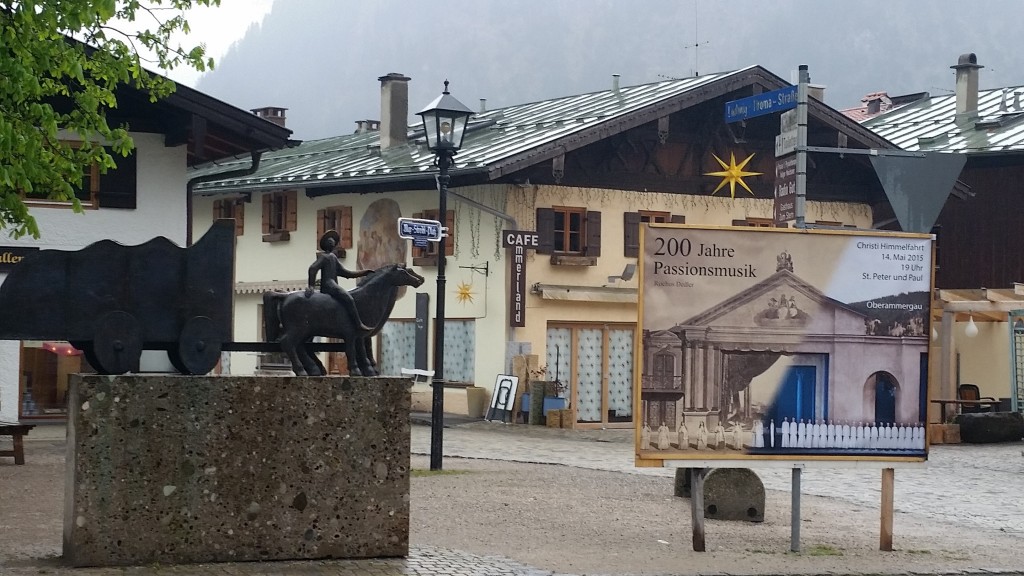 © Wendy Payne
Passion Play
Also equally famous for their "Passion Play" production they perform every ten years (the next one is in 2020), the players must be born in Oberammagau or have lived in town for 20 years. Our guide told us the men of the town start growing their beards in early summer and the women grow their hair long. She also said it is quite a treat to see the transformation in town.
Eating Out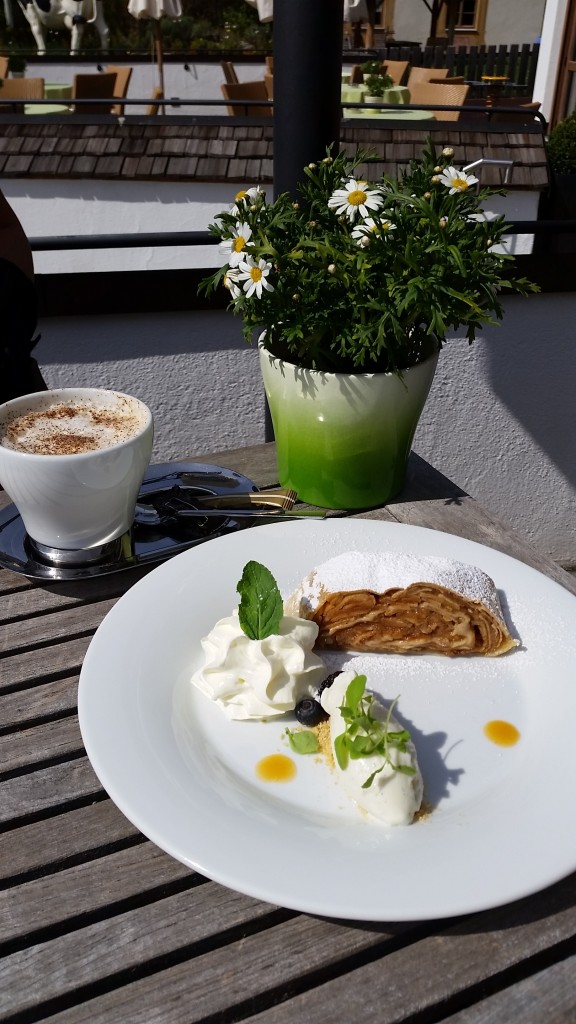 © Wendy Payne
For those with a sweet tooth, you may want to try a local delicacy called "Kaiserschmerzin." Order this at the beginning of your meal as it takes 20-30 minutes to prepare, so unfortunately I missed my chance of trying it. But I was told it is the best dessert you'll ever have. We were encouraged to visit a wonderful restaurant at Hotel Maxx. And it is not to be missed as the food and service were impeccable. Although I missed out on having this treat, I did get to try the delicious ApfelKuchen (Apple Strudel) with homemade ice cream.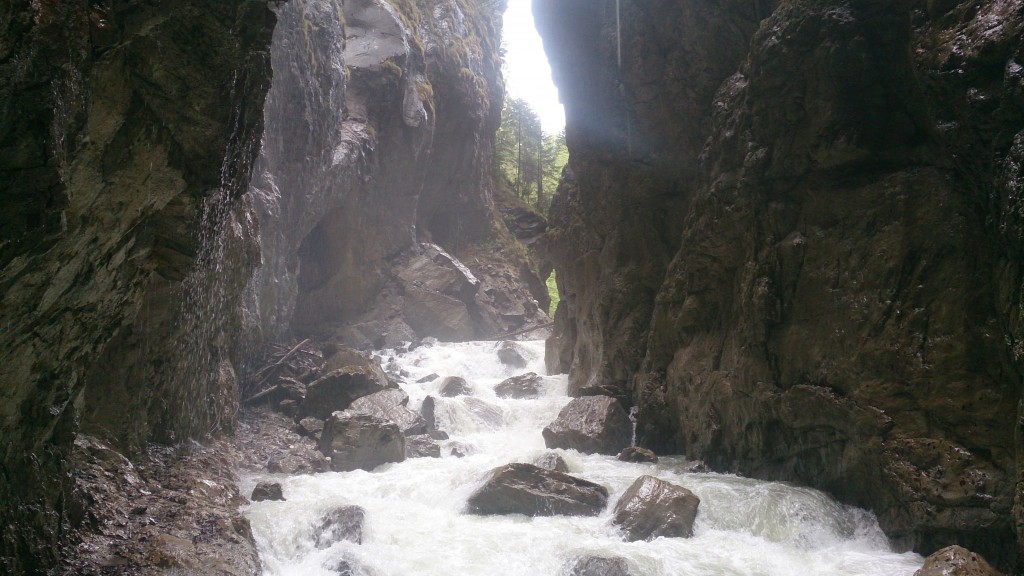 © Wendy Payne
Hiking Partnach-Klamm
Partnach-Klamm is a deep gorge that is 702 meters long and over 80 meters deep in some areas. Walking the trail provides breathtaking views of rock faces, mountain sides and a raging river below.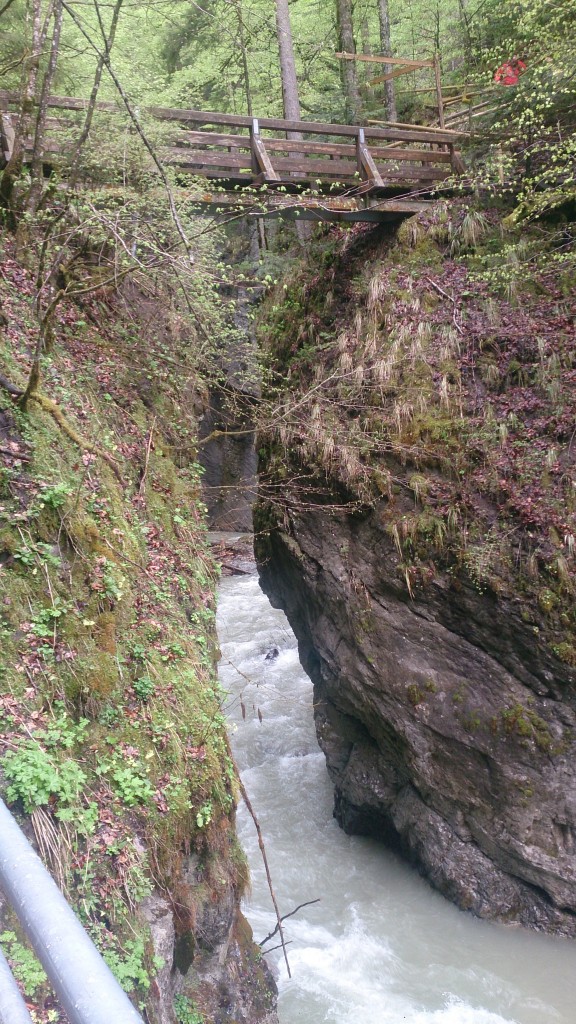 © Wendy Payne
What to expect: There is a hiking path carved into the rock along the gorge. While there are poles staked in the ground with chains to use as a handrail, I don't recommend for persons with mobility issues because there are uneven and slick surfaces. Dogs are permitted on a leash. (If your dog tugs on the leash, this adventure also should be missed.) We saw kids as young as 6 on the trail enjoying themselves, but keep in mind that there is no room for strollers. So this trip is best left for kids who can make the walk on their own.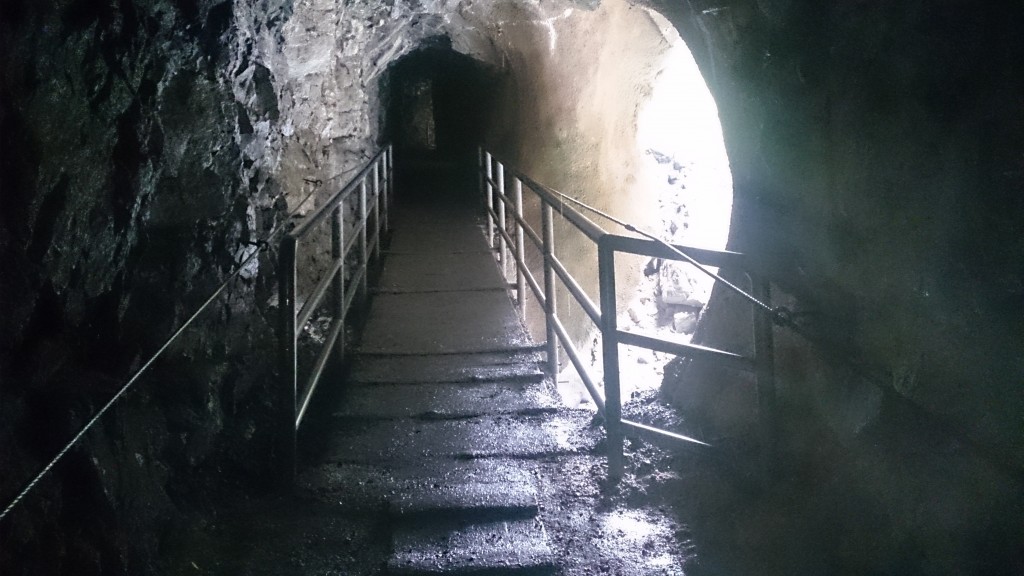 © Wendy Payne
What to wear: You Will Get Wet. In the Partnach-Klamm water drips even after a long time without precipitation. For safety's sake, wear waterproof and slip resistant shoes. Because a lot of the trail is through tunnels, umbrellas are not advised. They're actually more dangerous than helpful in cramped quarters. A waterproof jacket with a hood or a hat is your best bet.
Bookmark This Page Today for Exclusive Deals
Open daily:
May-June and October from 8 a.m.-6 p.m.
July-September from 8 a.m.-7 p.m.
November-April from 9 a.m.-6 p.m.
Ticket prices:
Adult €4
Children under 17: €2.50
Family Ticket: €9.50
Location: Partnach-Klamm is located near the Olympic Stadium. Walk the path through the stadium and out the other side following the arrows pointing left towards the gorge.
(Another pic from Gorge)
The Alpine Coaster
Also in Oberammergau is the new Alpine Coaster. This breath-taking ride for your kids begins at the Kolbensattel Lodge in Oberammergau. Cable car rides are available for the lift or you can hike it. Bring your boots though.Click here for more information.
Things to know: 
• One excursion can last 3 hours
• 73 curves, 9 jumps, 7 waves
How to Get to Garmisch
Garmisch is an approximately 5 hours and 5 minutes drive southeast of Kaiserslautern, five hours drives south of Wiesbaden and a 3 hours drive south of Stuttgart.
Author's Profile: Wendy Payne is a military spouse and lives with her family in Stuttgart, Germany. She is a freelance writer, blogger and photographer. She also enjoys gardening, hiking, yoga and sharing Europe with people.
Photo Credit: © Wendy Payne