Drehpendel is a hidden gem of a place for a great night out in the town of Bierstadt (borough of the city of Wiesbaden)! This restaurant offers great food as well as a German bowling alley called Kegelbahn.
The Restaurant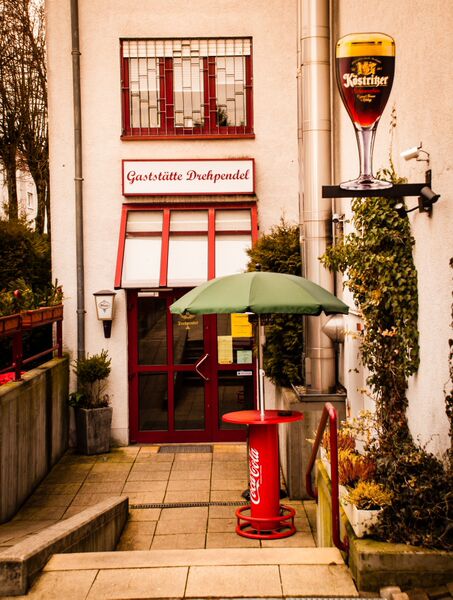 © Gemma McGowan
The owners are a friendly husband and wife, in which the husband comes from Italy and the wife is from Croatia. With its German and Italian menu, each dish looks and tastes like a home-cooked meal. Drehpendel offers a great break from fast food dinners or big restaurants that rush you out. The laid back atmosphere makes you feel like you are at your own or someone's home.
This is truly a great place to sit back, relax and enjoy your meal after a hard day. That is probably why the locals come in and dine as if its a weekly ritual. When I go to eat there at the end of the week, I leave feeling very satisfied from my meal and relaxed from the overall experience.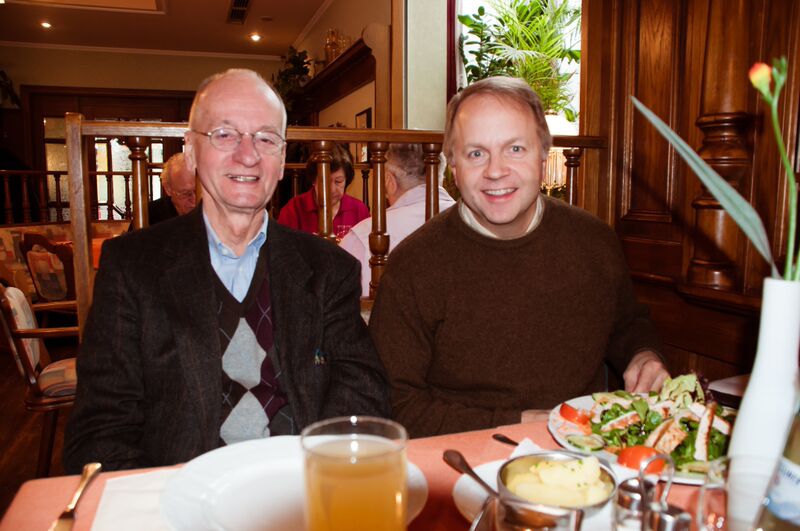 © Gemma McGowan
It's also worth noting that the staff is extremely friendly! The prices are great and they also take credit cards. Drehpendel even has a children's menu with pictures! How fun for little ones to also chose their meal.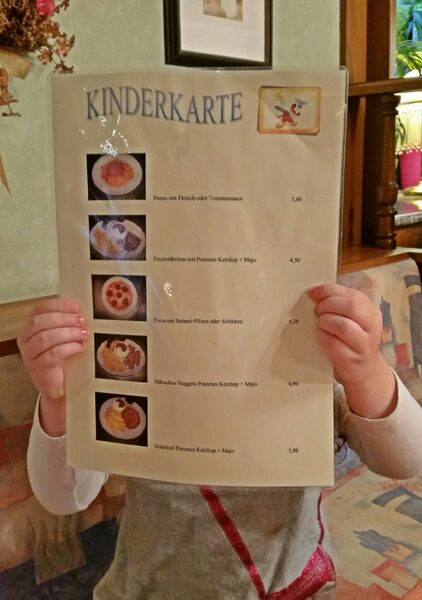 © Gemma McGowan
While at Drehpendel, try the local treat Rambacher/Obstwasser Schnapps. It is a type of distilled alcoholic drink and the menu for these are on the tables. Obstwasser Schnapps is a German fruit brandy made from apples, pears, cherries and more.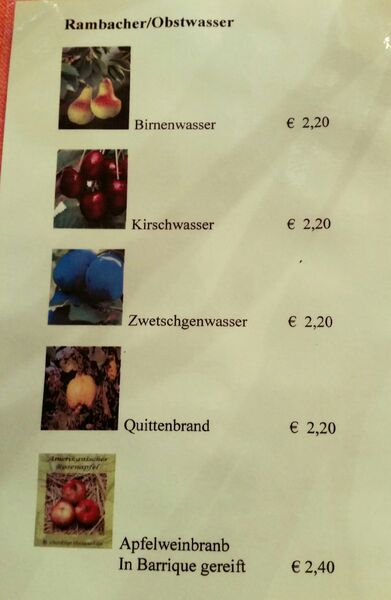 © Gemma McGowan
The tables are comfortable and they have a few kitchen nooks! This is very relaxing and even your little ones can stretch out after a big meal of yummy pizza!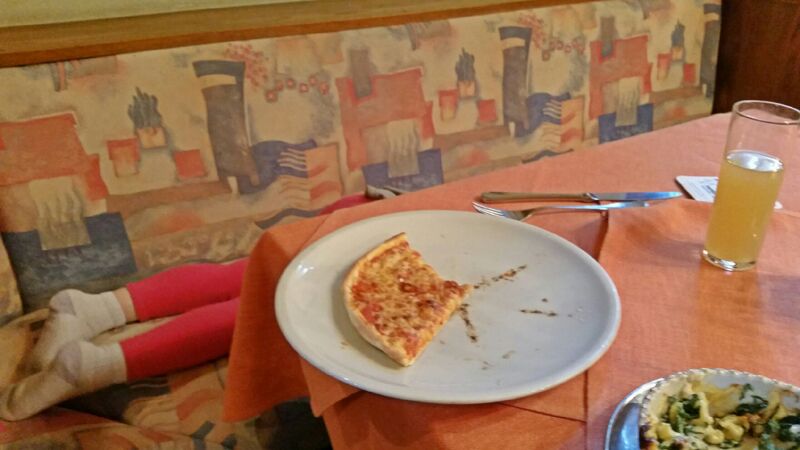 © Gemma McGowan
Also save room for dessert because the ice cream here is delicious! There are many other tasty desserts including Apple Strudel.
© Gemma McGowan
The Kegelbahn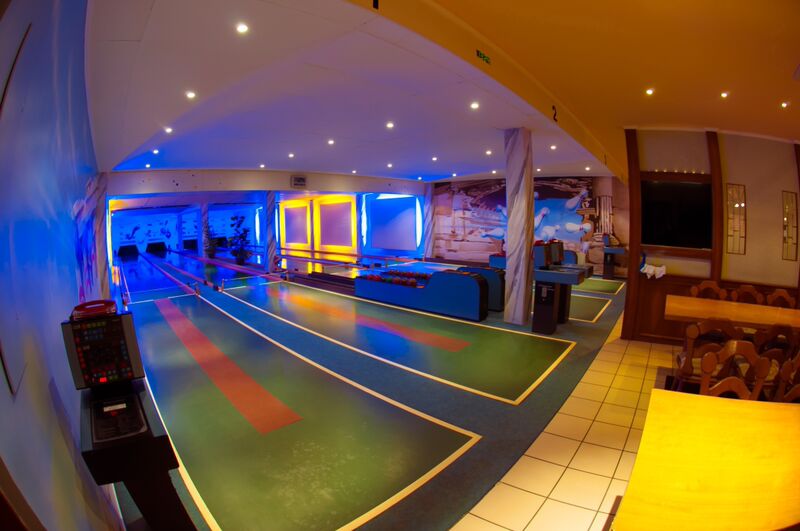 © Gemma McGowan
Right in the restaurant is a large room with a Kegelbahn lane. Family and friends can enjoy a meal, a drink and the opportunity to play Kegel. This restaurant is also the ideal, innovative and fun place for a groups Hail and Farewell dinner!
What is Kegelbahn?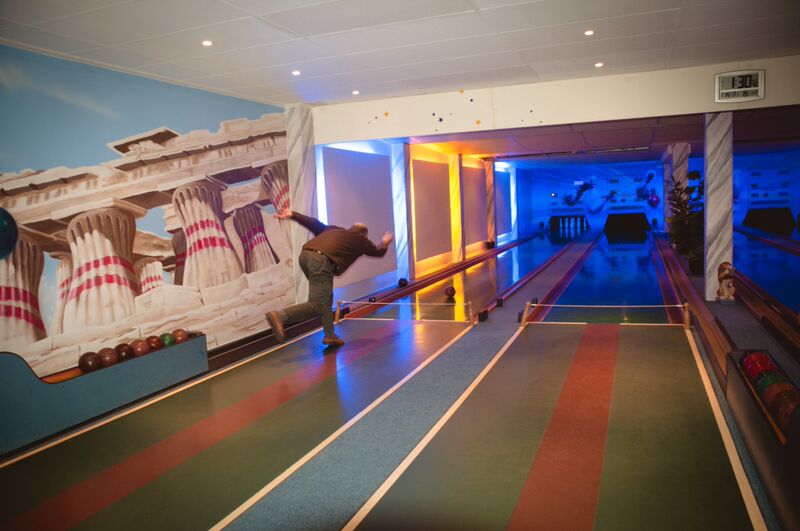 © Gemma McGowan
Kegelbahn is also known as nine-pin bowling, which is primarily played in Europe. The first time it was played was in medieval times in Germany. The game is like bowling where you roll the ball down the alley towards the pins, but the ball is much smaller and lighter. You can hold the ball in the palm of your hand. There are also no holes for your fingers, which means no broken nails ladies! You get points for the pins that you knock down on each throw.
Drehpendel is the perfect recipe for a fun night out for family and friends! It has delicious home-style German and Italian food, drinks and a venue for recreational sports.
How to Get There
Drehpendel is just over 1 hour northeast of Kaiserslautern and 2 hours north of Stuttgart.
Address:
Am Wolfsfeld 52
65191 Wiesbaden
Telephone: +49 611 50 78 21
Author's Profile: Gemma is a mom, a veteran and an Army civilian living in Wiesbaden. With New Jersey roots, she is enjoying her extended European vacation.
Featured Image Photo Credit: © Gemma McGowan